There are few bags that wow me so intensely that I smile from ear to ear just when I think of them. After years of spending my life in the world of designer handbags, a special bag that evokes emotion from me is rare, but not non-existent. If you remember, a group of PurseForum members got together a few years ago to not only order, but also help design a very special Bottega Veneta bag. This bag is still by far one of my absolute favorites in my collection and it will always hold a special place in my handbag-loving heart. I haven't covered any clutches for our Purseonals, so here you have it: my most beloved clutch ever.
Here is how my Special Order Bottega Veneta Intrecciato Karung Stretch Knot Clutch scores in our PurseBlog Purseonals ratings: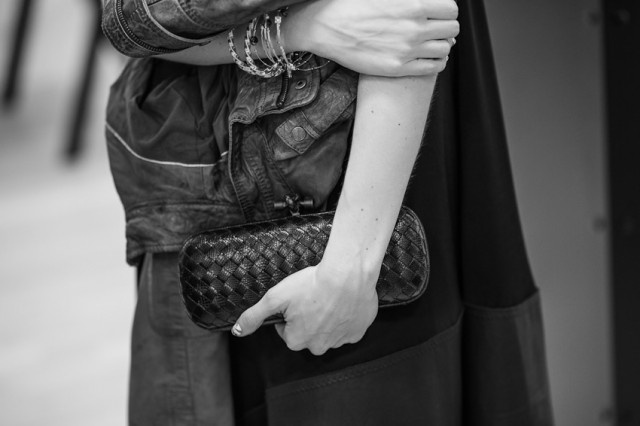 Aesthetics
As far as clutches go, this is probably one of the most stunning and elegant options on the market. Other designers have tried to create something similar, but the Bottega Veneta Knot Clutch has every touch of classicism needed to make a piece that will always be remembered with an added twist.
Since this is the Stretch Knot, the elongated shape is easier to carry and also looks better when being carried by hand. Because of the intrecciato technique, the skin stands out and is given further life from the texture of the karung. While it seems like designing a clutch would be easy, there are so many flops on the market, but Bottega Veneta has proven they have made an elegant staple that is aesthetically stunning.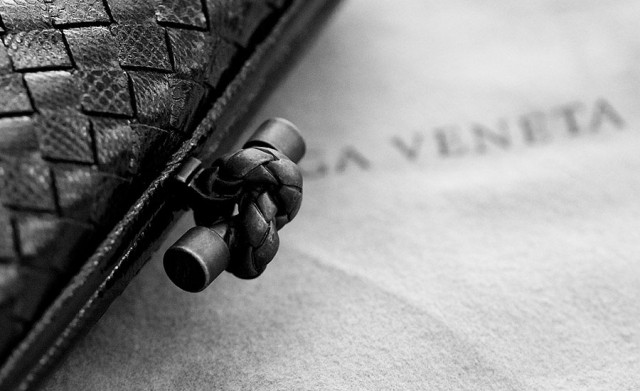 Usability + Functionality
With an easy movement of the knot clasp, the clutch opens immediately. This clutch is completely structured and known for its shape. I can slide in my iPhone, lipstick, credit cards and cash, along with my clumsy-but-necessary inhaler.
Clutches are not known for their usability, and I can't say that Bottega reinvented the wheel with this bag. The structure makes for a beautiful evening option, but it also makes it harder to stuff any extras inside. Sometimes I find myself playing the how many different positions can I place all these items in my bag game. The longer version makes it better, but as far as flexibility goes, you don't have wiggle room. Either your items fit, or they don't.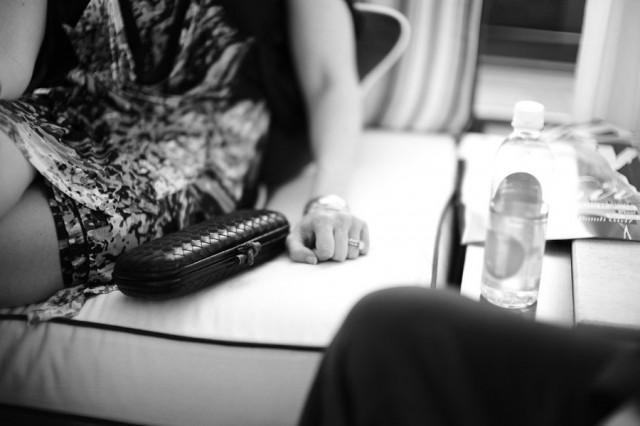 Quality + Construction
This is where Bottega Veneta exceeds all expectations. If there was a 6th star, I feel like I would give it. Everyone is always raving about Hermes and its quality, but Bottega Veneta deserves to be noted in the same breath. I have always spoken about their craftsmanship, and after having the rare privilege to meet a craftsman in their Milan headquarters, my undying love for the brand has only strengthened.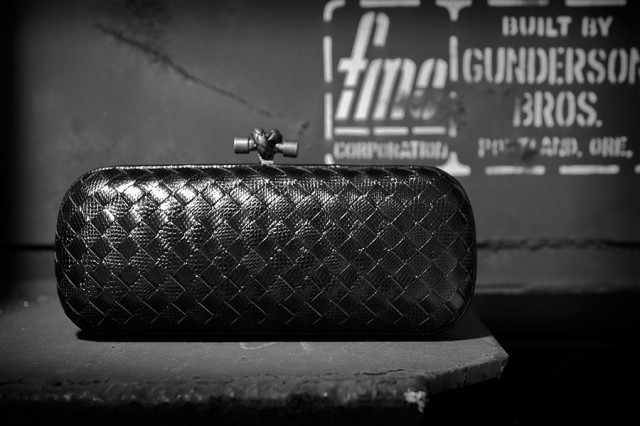 Value
In 2010, I paid $2,200 for this bag. I would probably give this bag 5 stars even if it were double the price. It has held up so beautifully well and it is a special order piece from one of the premier luxury houses in the entire world. For an exotic skin on this extremely intricate and sturdy bag, I would easily pay the same price over and over again.
The 'It' Factor
Bottega Veneta has a way of making an impeccably designed bag that is both timeless and current. Their Knot Clutch burst into the accessory world and immediately everyone noticed. It may not be a bag that immediately catches the eye of non-bag-lovers, but by those who follow fashion, this will always be an icon.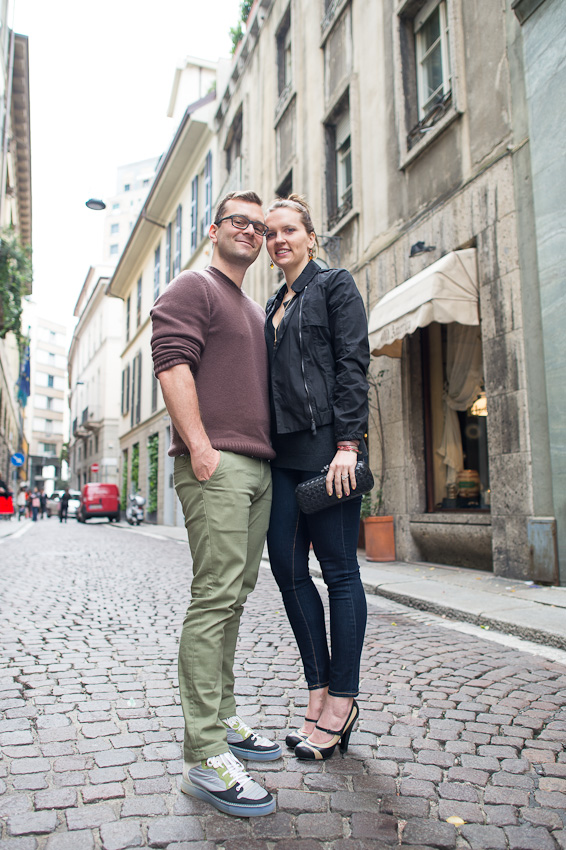 Total Score
While this exact combination of the Knot Clutch is not available, there are other renditions that are equally lovely. This bag is one of my absolute favorites of my entire collection and is one of the bags that always reminds me why I love the accessories realm so much. It is easy to see why it scores high: the bag is stylish, personal, practical, and magnificently made. Shop other Bottega Veneta bags via Net-A-Porter.
P.S. Please consider supporting our small, bag-loving team by clicking our links before shopping or checking out at your favorite online retailers like Amazon, Neiman Marcus, Nordstrom, or any of the listed partners on our shop page. We truly appreciate your support!