We are breezing into Fall, PurseForum Roundup fans! We have been busy with Fashion Week coverage, of course, but we've still made plenty of time to visit the PurseForum and see what our members have been up to. From fall shawls to furry friends, we have quite a varied Roundup for you, so come on in!
---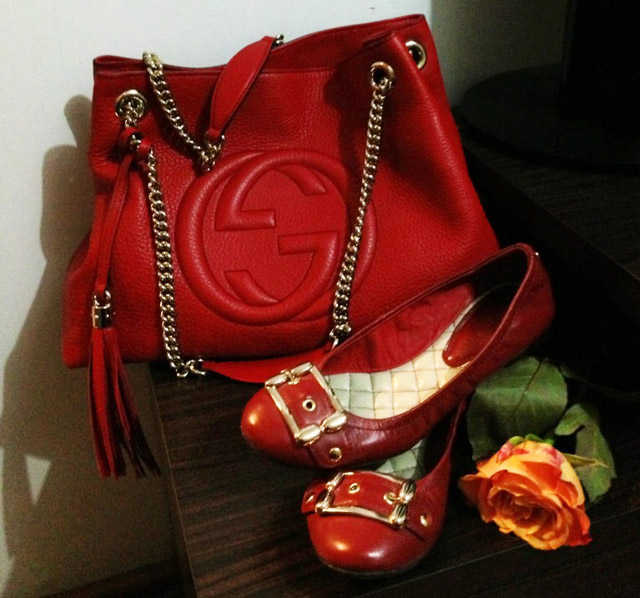 Of course, the PurseForum is not just for ladies! Admittedly, women make up largest portion of our membership, but we certainly enjoy catching up with the gentlemen in our fashionable family. This week in Gucci, we found a wonderful reveal by Dorf, who picked up a classic messenger bag and belt at one of Gucci's flagship boutiques. This was a nice addition to his growing collection, which we saw expand earlier in the month. Do you want to know what's in the boxes? Stop by and see!
Also in Gucci, we found Sariwoo's first Gucci purchase, some darling shoes. Speaking of shoes, ShariW found a match made in heaven with her recent purchase in rich ruby red. Fans of the always-fashionable bamboo top-handle bag are sharing the love in this thread, and we have a lively discussion going on the longevity of the disco bag style, thanks to member StarBrite310.
---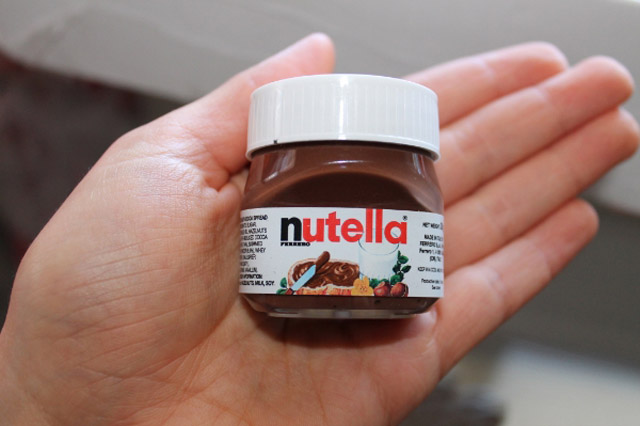 We know what this picture has you thinking. Time to visit The Kitchen. Nope! We found this little treat during our visit to Beauty and Make-up this week, where we did our best to catch up with Nail Care, Make-up, and The Beauty Bar. We mentioned the Indie Polish Swap earlier this month, and this week we found yet another swap making the rounds; this time the PurseForum Beauty Swap Box Number 9 is underway. Be sure to check in and see what beauty treats our members are exchanging with one another.
In Nail Care, our creative members have put a ghoulish twist on the Secret Santa concept and started a Secret Goblin gift round, and the Halloween-themed packages are just beginning to arrive at their destinations. The fun really is in the unwrapping! VuittonsLover was first up, and was delighted to share her bounty here. She was soon followed by windchimes, whose Secret Goblin sent her a tiny jar of Nutella to kick things off, and believe it or not, it gets better from there! Stop in and see what else was in the boxes—this thread is sure to be great fun to watch!
---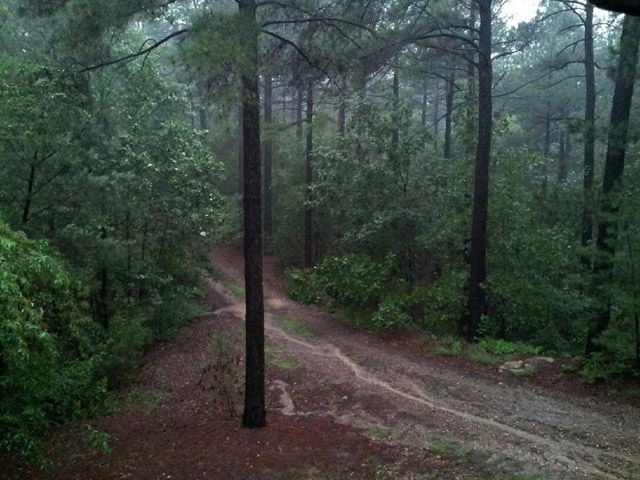 Career and Workplace is one of the most interesting subforums ("subs") on the PurseForum. Topics range far and wide and include such weighty issues as what to do when fresh out of college, mid-life career shifts, difficult work situations and more. These threads always get us thinking (and feeling very fortunate to work for PurseBlog). This week, Hatfield1313 is facing a difficult choice, No Cute is wondering about others' experiences redirecting their careers, and xoxmb has poignantly opened a conversation about feeling lost and searching for direction, a thread full of wonderful advice that reminds us why we love the PurseForum: its kind and caring members.
Special thanks to mzbag for the beautiful and contemplative photograph of "the road less traveled" from the Random Picture Thread.
---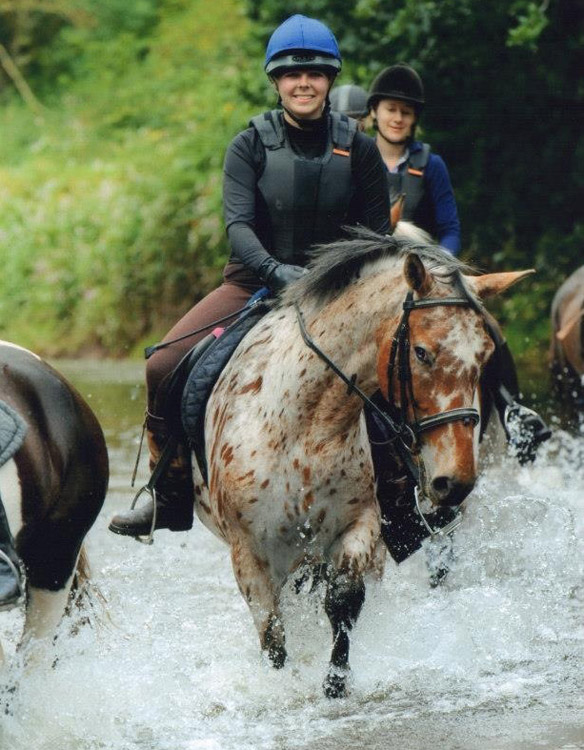 We love purses, of course, but PurseForum members hold their furry families even closer than their favorite handbags. In the Animalicious subforum, the Equestrian Club is a favorite of ours. We love appaloosas and were just enchanted to find Appaloosalover's gorgeous appy spashing right toward us! Fellow equestrienne VanessaJean added a new member of the family this month, and he is absolutely stunning!
Animalicious is bursting at the seams with adorable pets, threads with terrific advice and of course support during the difficult times that come with having pets in our lives. Most of all, Animalicious is a fun place to share pictures and chat with other pet lovers. This week, we found Jujubay's precious pup napping in an unexpected spot, and look what dangerouscurves came home to: How did her clever and nimble kitty manage to get perched in such a difficult cranny? You will find some great meme-worthy PurseForum pets in this thread, so come on in and enjoy!
---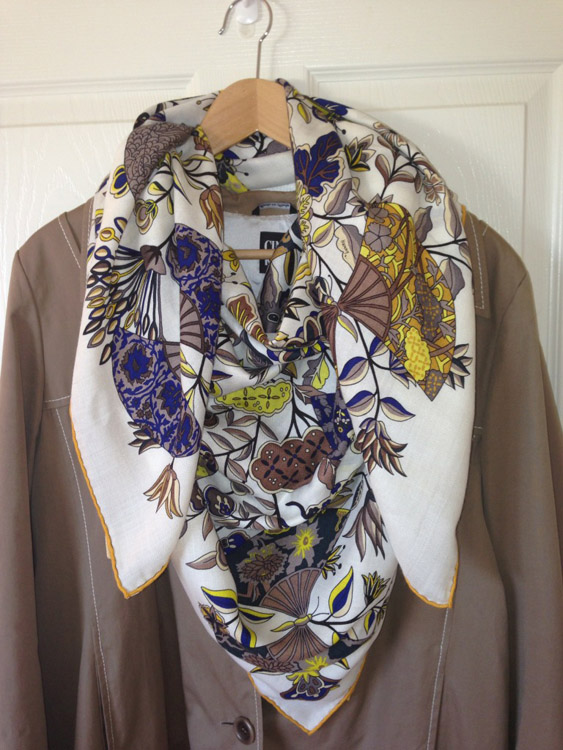 For many of us, Fall means scarves come out to play, and one of our favorite spots to scarf-watch is the Hermès subforum's Scarf of the Day thread. This week the thread celebrated blue and purple scarves, and we loved the collection shots by Masik, Hermesick, and Darma, in a word: wow! And be sure to catch the modeling shots by MYH, and sissy milano's amazing wall of ties, too! This thread is full of lovely members modeling splendid silky treasures, so make time to take it all in – you'll be glad you did. In the Cashmere Shawl thread, things are warming up as members get ready for cooler weather: Sanga posted a perfect combination of shawl and coat, and we hope to see a modeling picture with a bag, too! We also thoroughly enjoyed the thread dedicated to Hermès new "maxi-twilly", a versatile little piece that is sure to be extremely popular, if our members are any indication.
Well, those scarves nicely wrap up the Roundup this week. So much goes on at the PurseForum, it really is our pleasure to find fun conversations for you to check out every Friday. Enjoy your weekend and the week ahead, and we will see you right here next Friday with more PurseForum fun!
P.S. Please consider supporting our small, bag-loving team by clicking our links before shopping or checking out at your favorite online retailers like Amazon, Neiman Marcus, Nordstrom, or any of the listed partners on our shop page. We truly appreciate your support!