Welcome to the PurseForum Roundup for September 6. We know we often remark on the swift passage of time, and this week is no different! Where did summer go, and is it really nearly time for Fashion Week already? Well, actually we wasted no time pondering these matters, as it was off to the PurseForum to catch up on two weeks worth of reveals and conversations!
---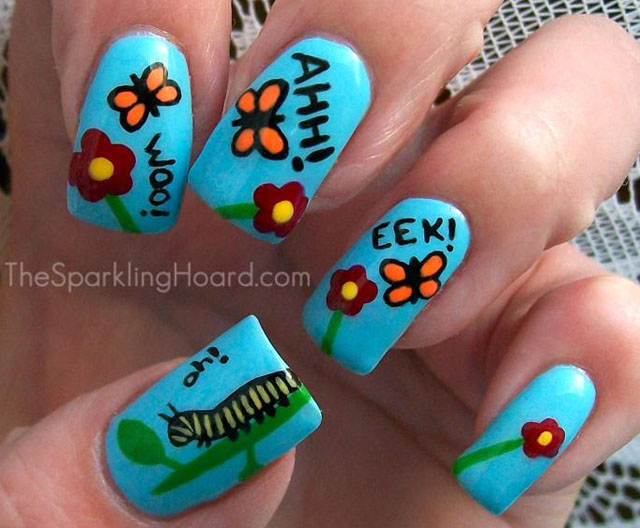 It's been a while since we have been in Nail Care, one of our most active subforums, and it's been a very busy summer for our polish aficionados! Nail Care is full of reference threads, advice, and of course fun polish exchanges of all types. We are so fortunate to have dozens of very active swatch threads in our Reference Library, and polish of the day threads for Chanel, YSL, the new Marc Jacobs line and many more. Our members are so generous with their time and information and are so happy to share their latest swatches, giving all of us an amazing resource for all our nail needs!
The latest round of the Indie Polish Exchange got off to a rousing start this week, and as the box makes its way around the world, our members are selecting and adding to this fun collection and posting their picks in this exciting thread. Kristinized and aurawn have already made their selections, and we cant wait to see what is next! And, please don't miss the Nail Art thread for some really unique and interesting looks, including this lively manicure from fluttershy. Wow!
---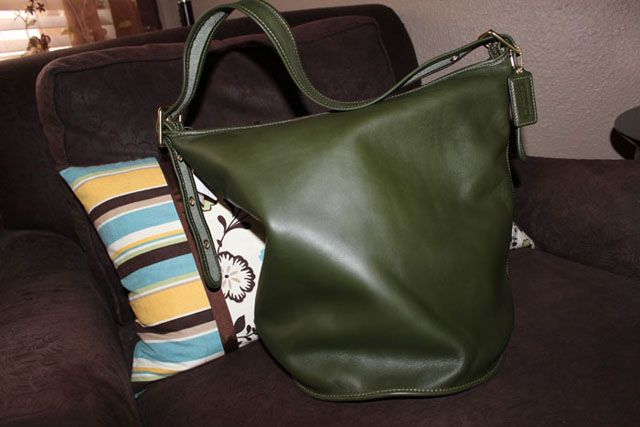 PurseBlog readers know that colorful bag reveals always catch our eye, and this week in Coach, we curiously dropped into BonBonz's "I'm wearing white.." reveal and happily found lots of bright surprises! BonBonz scored some wonderful deals and we were particularly smitten with this classic duffle in rich, luscious moss. Elsewhere, Lisa Lisa shared her beautiful Legacy Lowell in a shade of plum that is certainly one of the prettiest colors we have seen among this fall's offerings. We also spotted a colorful watch reveal – vgomes selected a deep ruby red for her first Coach timepiece: a Boyfriend watch that is just great!
Lots of Coach fans made some super second-hand and vintage purchases in August, too, so be sure and drop by their thread to see these treasures, including SEWDimples' fun orange find and ObsessedwithLV's very, very vintage shoulder bag that she is hoping to rehabilitate with the help of Coach leather care experts! We love to see a wonderful older bag have a chance at a new life and will be watching to see how this develops.
---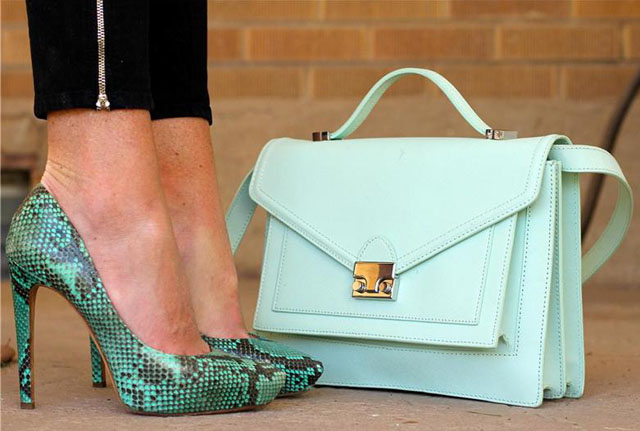 We love new shoes. We are so lucky to have so many PurseForum members eager and willing to share their new shoe purchases. The Glass Slipper has been brimming over this summer with wonderful shoe bargains, as well as super modeling shots in the What Shoes are You Wearing Today thread. Some of our favorites in the latter thread include CocoSapphire's Gucci sandals with a sweet bamboo detail and her Moschino slides. Fellow shoe lover ericanjenson posted some terrific shoe and bag pairings, which showcased her Rupert Sanderson heels and her gorgeous Alaia platforms, among others.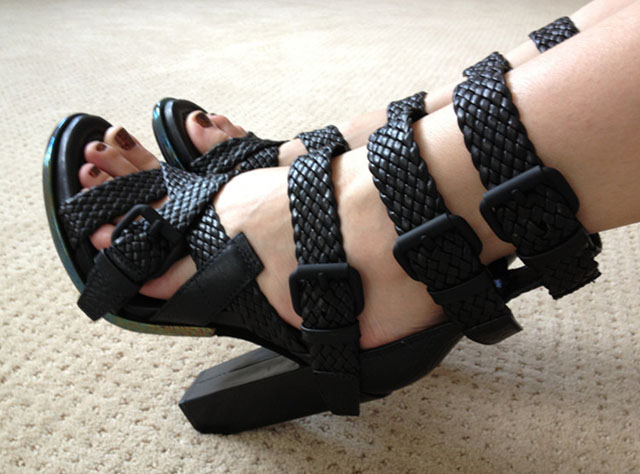 In the Glass Slipper's New Purchases thread, we promise that you will not want to miss the colorful Brian Atwood finds from jeninvan, gatorpooh's Zanotti steals, LabelLover81's cute Valentino espadrille wedges and the absolutely fabulous Alexander Wang Petra sandals Mia Bella wears so very well! We could spend all day looking at new shoes, and these represent just a wee fraction of the fabulous shoes we spotted this week!
---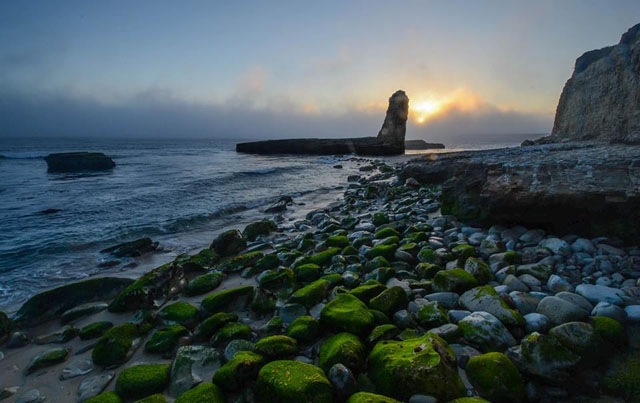 Conversations in the Playground have been very interesting lately. In General Discussion, which is a mixed bag subforum that includes anything not specifically covered in any of the many other areas of the PurseForum, you can imagine that anything is likely to pop up on Page One. This week, we found a lively discussion on the use of terms of endearment,  an interesting thread on luxury spending and a place to share your "weird habits," if you are so inclined.
In Television and Cinema, there is a thread for most every television show or franchise and many current films as well. Why not drop in and see what hot topics are on the table? We have a hot thread for the hit show Graceland, and of course the incredibly tense final episodes of the AMC series Breaking Bad. You can also weigh in on the pros and cons of the cast selection for the Fifty Shades of Grey movie. By the way, this is just on the first page! Oh, and of course fans of Dexter can join in the camaraderie in the thread dedicated to the show's final season. If you are like us, you will appreciate the humor, predictions and wide variety of viewpoints that make these threads so enjoyable, whether as a lurker or participant.
We would like to say a special thank you to twin-fun for posting the magnificent coastal California scenery in the Random Picture Thread.
---
One of the most popular handbag-focused areas of the forum is the Bag Showcase. We stopped in this week and found some old friends back on Page One, and some new bag collections as well. Longtime member mga13 has continued to build and share her exquisitely curated collection of bags and shoes, some of which she has waited years to acquire. During the past two weeks fans of her thread celebrated the addition of these wonderful Valentino sandals, and another pair of stylish sandals by Marni.
---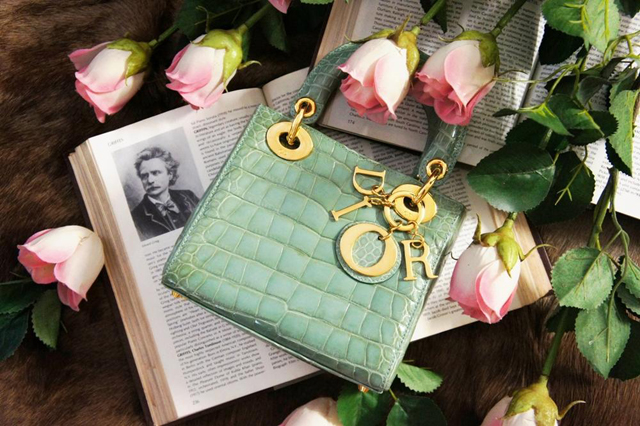 While visiting the Bag Showcase, be sure to take some time to savor the new showcase by HermesParis, featuring bags, shoes and accessories from Hermes and more. And, if you haven't dropped by Kellyng's thread featuring some Very Special Bags, this is a perfect week to do so, as she has added a stunning green crocodile Lady Dior and treated us to photographs of her amazing Vivienne Tam dragon belts!
Thank you so much for stopping by the PurseBlog and joining in the Roundup. We look forward to continuing to be your guide to our Forum, and hope to bring you lots more conversations, bags, and shoes as we wind our way into fall. Happy Weekend to all!
P.S. Please consider supporting our small, bag-loving team by clicking our links before shopping or checking out at your favorite online retailers like Amazon, Neiman Marcus, Nordstrom, or any of the listed partners on our shop page. We truly appreciate your support!