This week flew by! We hope you had a great one. It's our last PurseForum Roundup of September, and we're going out with a bang–a whole heap of reveals, plus a peek at one of our favorite threads! This week, we reveal some small bags from Proenza Schouler, Bottega Veneta and Balenciaga and so much more. Thanks for joining us!
---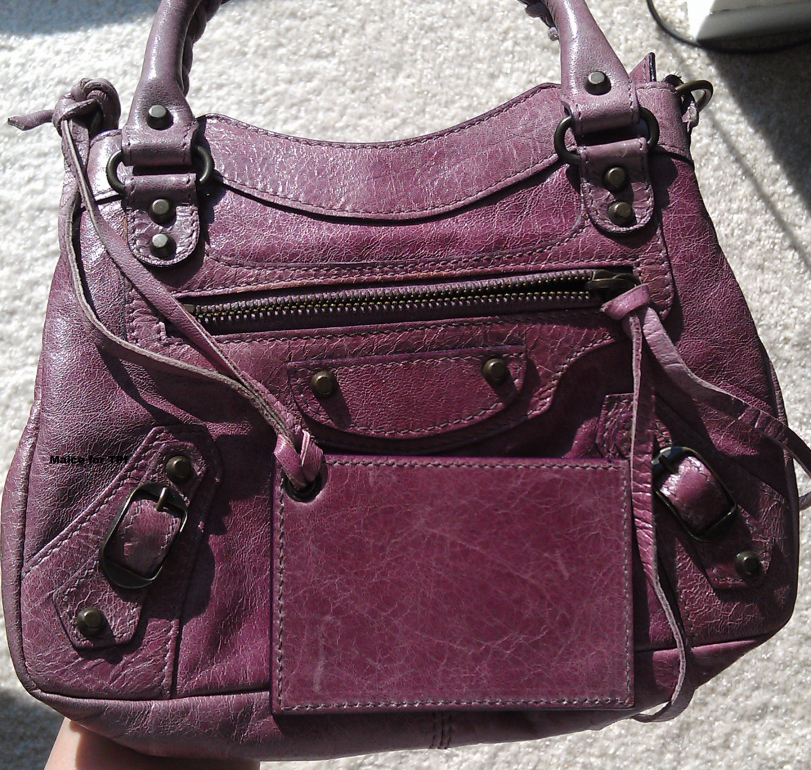 We found two very smart bags in Balenciaga this week, both in the Early Anniversary Reveal thread from Maice. Her reveal of a pretty lilac Mini and a dolma Twiggy is fun and informative, particularly for those wondering what you can fit in these less-common Bal bags. Happy anniversary, Maice! Rainneday also shared a sweet reveal of similarly colored bag, this time a City in cherry.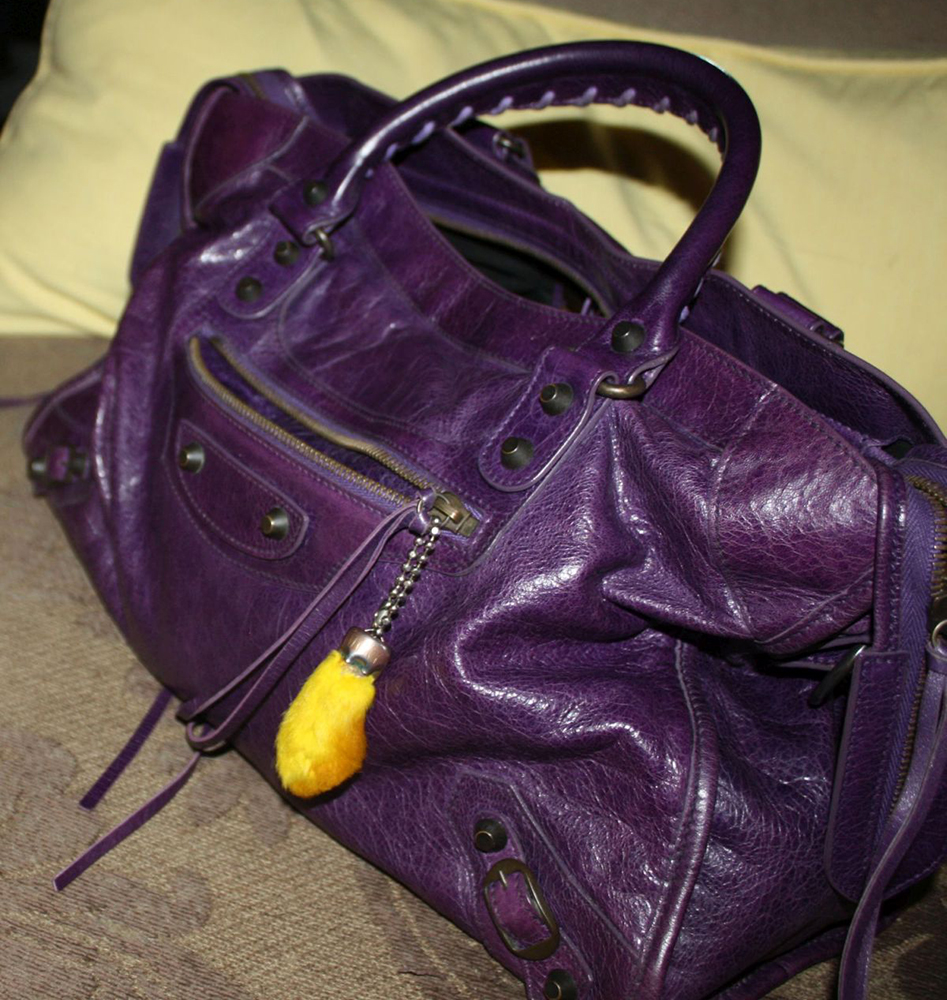 On our way out, we spotted a stunning bag we missed earlier this month–London 411's gorgeous sapphire City; her reveal thread includes plenty of photos that will make you wish this bag was in your collection! For more incredible Balenciaga bags, you can stop into the busy September/October Purchases thread, which is going strong and showing no signs of slowing down. If you are considering classic black bag, be sure not to miss this pretty Town from pinaybaglover.
---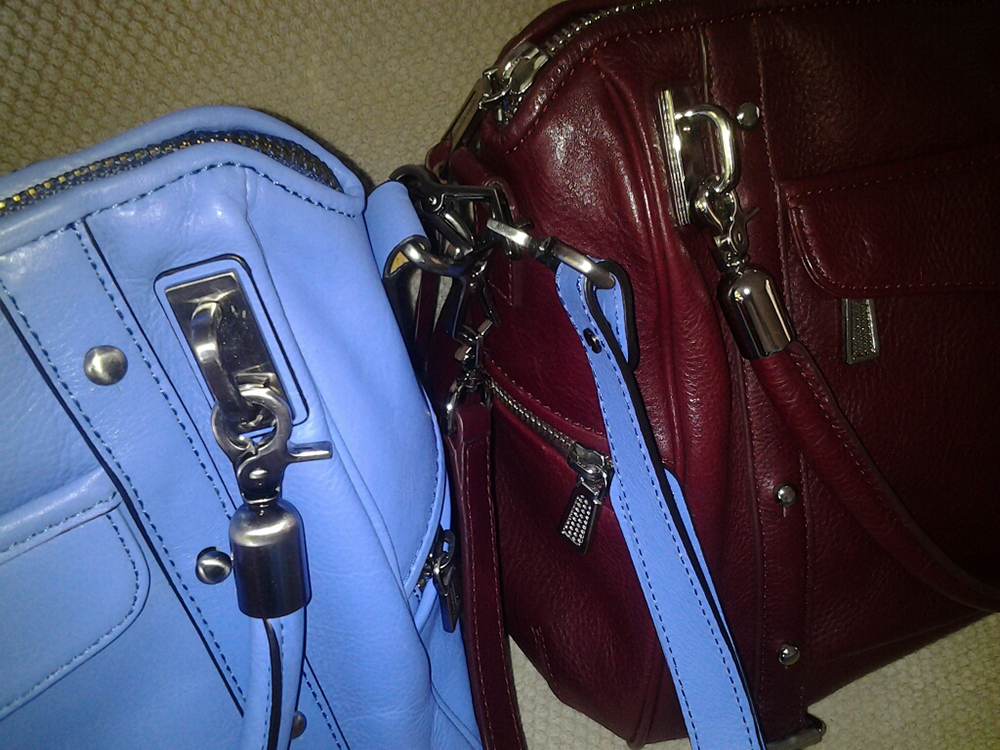 Next, we dropped into Rebecca Minkoff and found a reveal of a wonderful Cupid in a color very aptly named "twilight sky." Heart Star was kind enough to share family photos, and her thread has plenty of bags to enjoy. We really love the brushed gunmetal hardware on this new bag! BeachBagGal also got a brand new bag this month, and it's a pretty neutral MAM that will go with everything!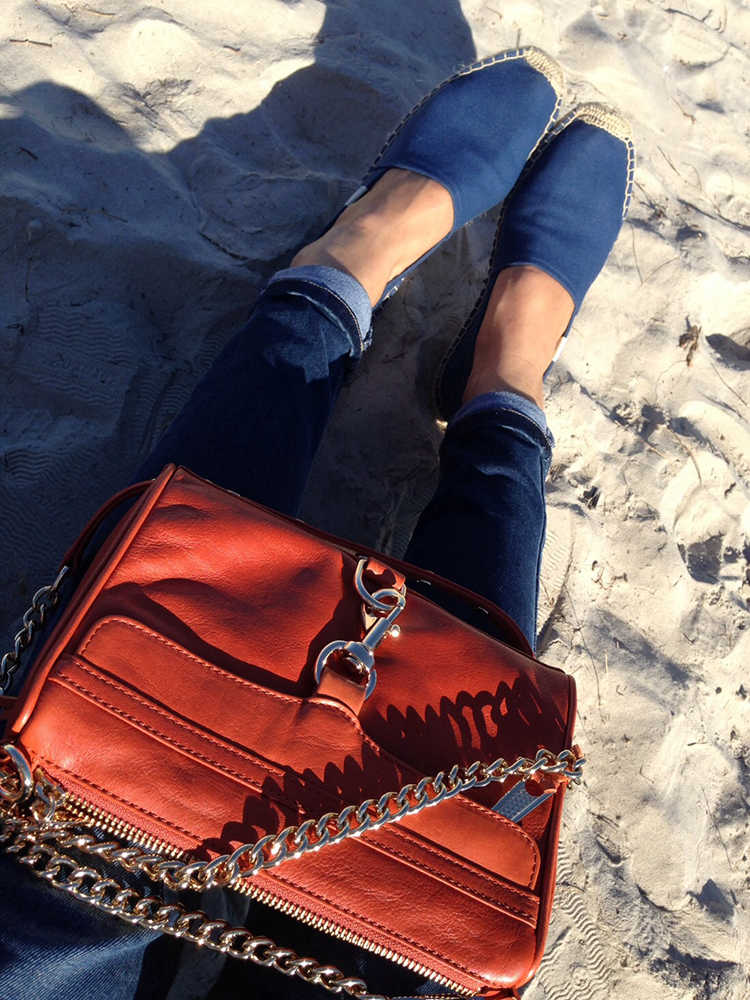 If you are not familar with Rebecca Minkoff, be sure to check out the the Action thread, where we found a fabulous modeling shot of Kpoxa kicking back with her mini MAC in a color perfect for fall.
---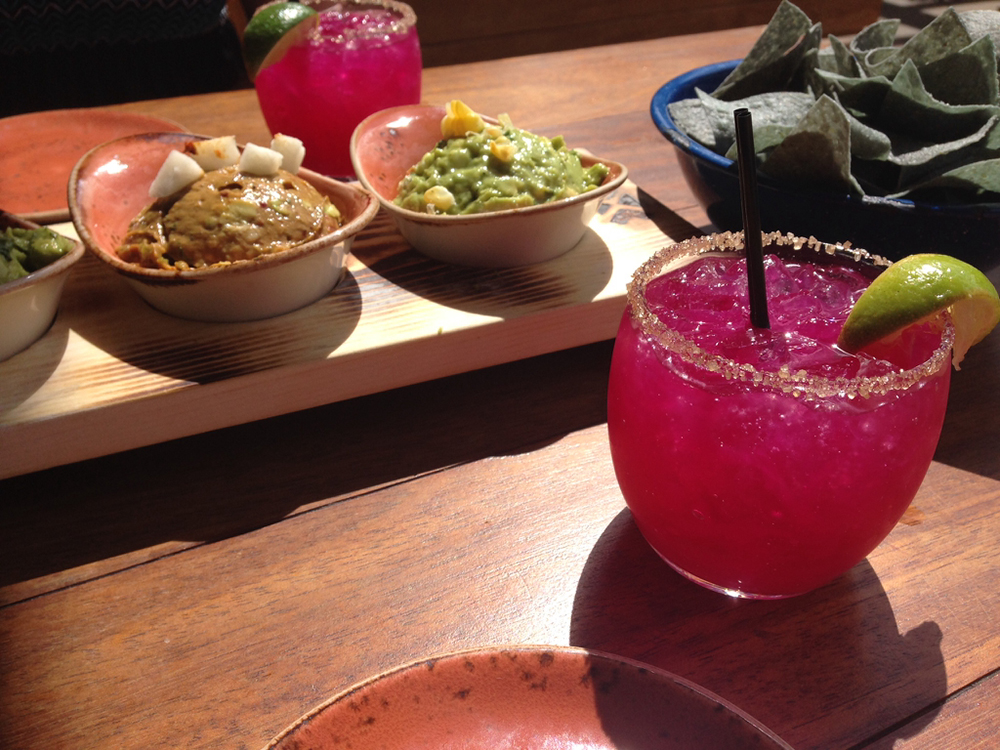 We don't know about you, but National Guacamole Day slipped right by us again this year. Fortunately, CreativelySwank was on top of things and shared this absolutely luscious vision of what this special day is all about. Guacamole and margaritas! Roundup regulars know we can't stay away from The Kitchen's I Ate This thread, and this is a perfect example of the reason why!
---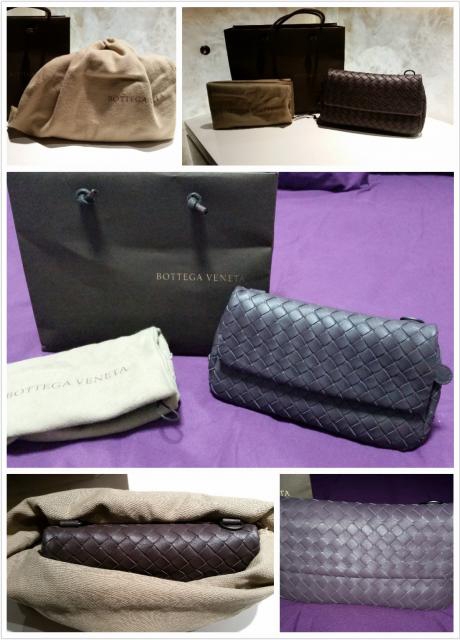 We dropped into Bottega Veneta this week to see if anyone has picked up anything new and found that dintegrity started a thread to reveal her new mini messenger –Bottega Veneta's Disco Bag (which is fabulous) and as a bonus, we got to compare several small handy bags and got quite a lot of thinking done about our next mini. Also in Bottega Veneta, there is quite a buzz about the new fragrance, The Knot, with our members weighing on their take. What do you think?
---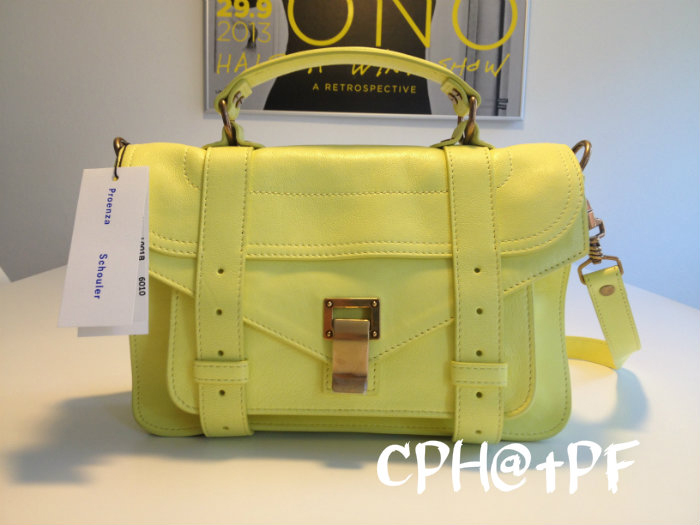 Speaking of sweet little bags, look what we found in Proenza Schouler this week! We love this petite lemon gem of a bag from member COPENHAGEN, what a treat! Makeupmama also got a new bag, and we have to say that this anniversary present really takes the cake. You can find plenty of fantastic photos of this concrete grey treasure in her reveal thread, where we fell hard for this color.
---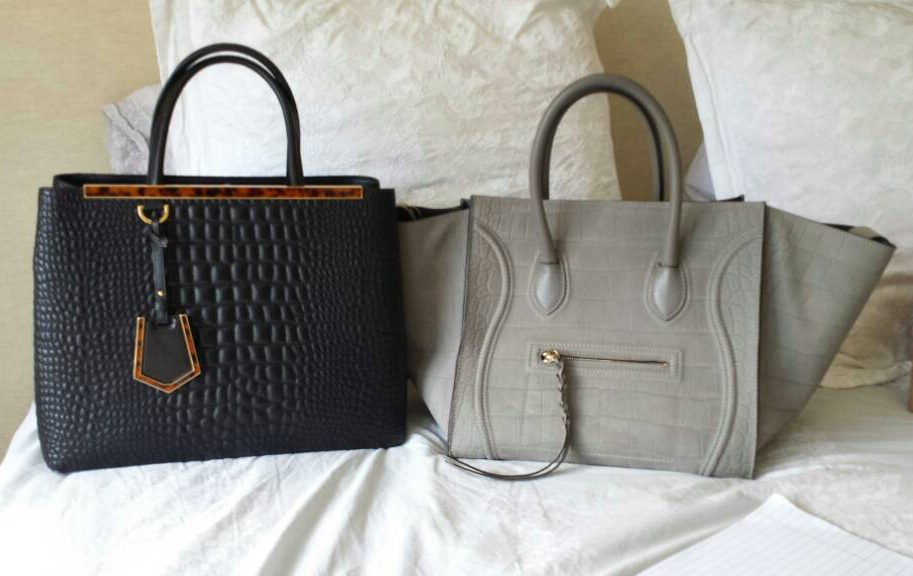 When you find your favorite bag style, it's magic. Ryrybaby12 has it bad for embossed croc, and this lovely family photo of her new Fendi 2Jours and Céline Phantom Luggage Tote says it all.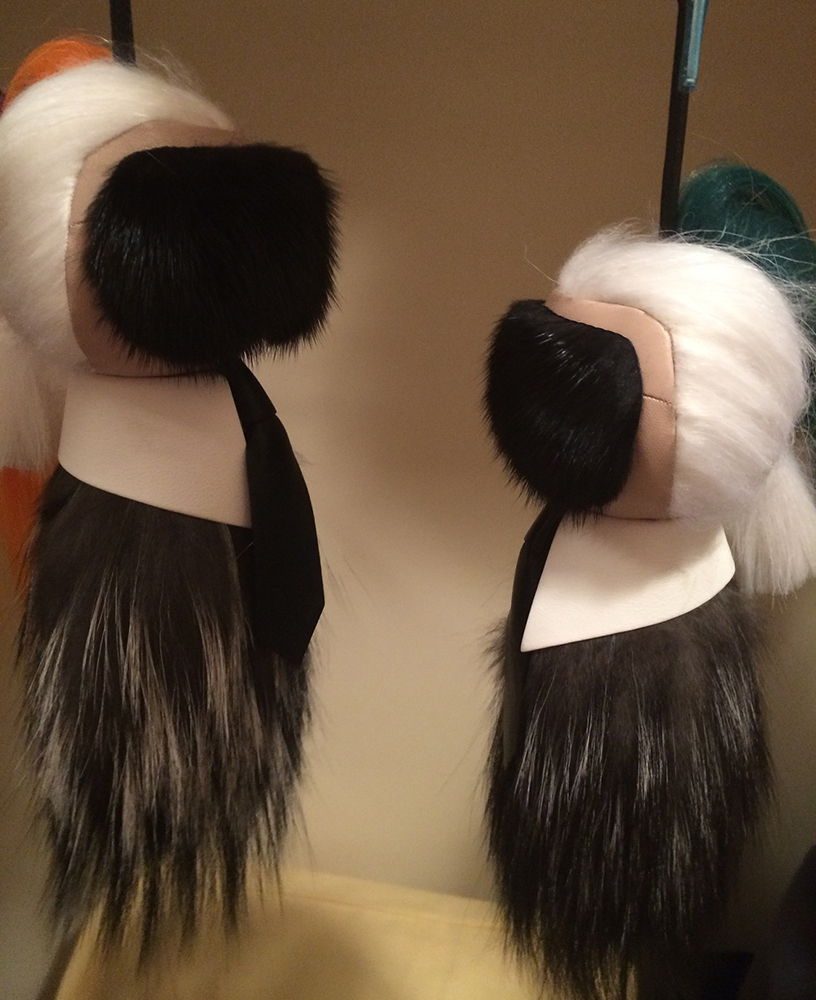 If you are a fan of Fendi, then you know about the brand's whimsical charms, and if you know about the charms, then you know that Karlito is the holy grail for charm collectors. This week, BagMonsta stopped every Bag Bug charm lover in her tracks with her trio of Karlito charms. We love a family photo, and the only thing better than Karl Largerfeld is three furry Karls finding a happy home!
Well, that's how we'll end September here at the PurseForum Roundup. We hope you will join us next week for another edition of our weekly romp through our Forum. Have a great week ahead, and we look forward to seeing you right back here next Friday!