Friday! Thank goodness. We're happy you joined us today for another edition of the PurseForum Roundup, in which we wander the aisles of the PurseForum and select beautiful bags and shoes for you, along with interesting conversations. This week, Valentino shoes, Goyard bags and so much more caught our eyes.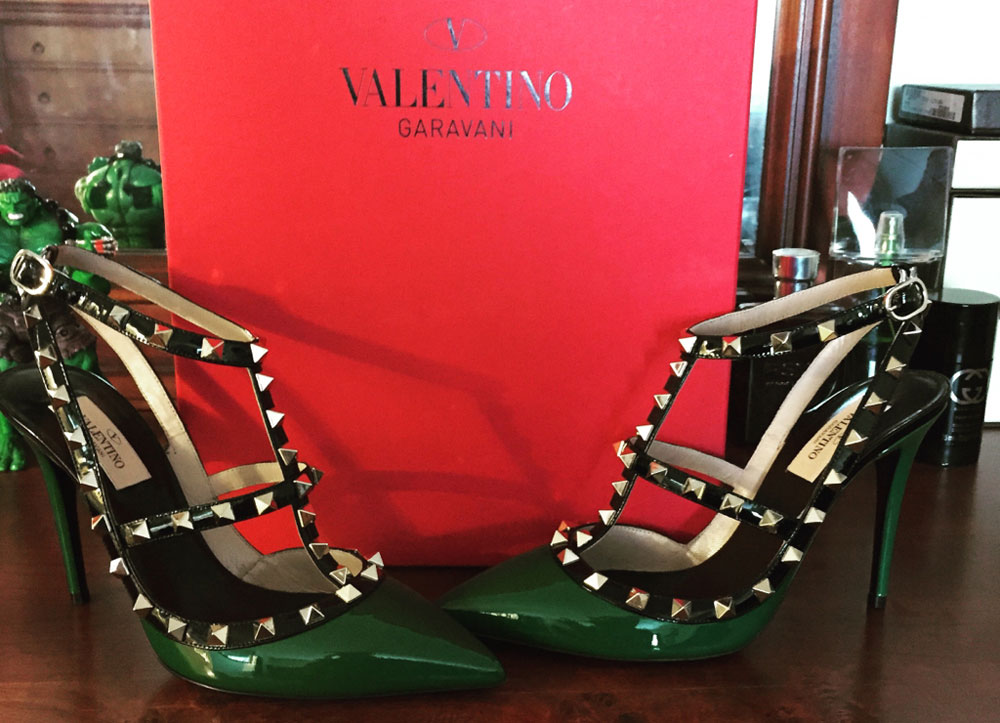 We found quite a striking pair of Rockstuds in the Valentino shoe subforum this week. Mrs. MFH was happy to share her new fall selections with a very appreciative audience, and we are loving the combination in a big way. There are more fall styles to check out in the thread, so don't miss it.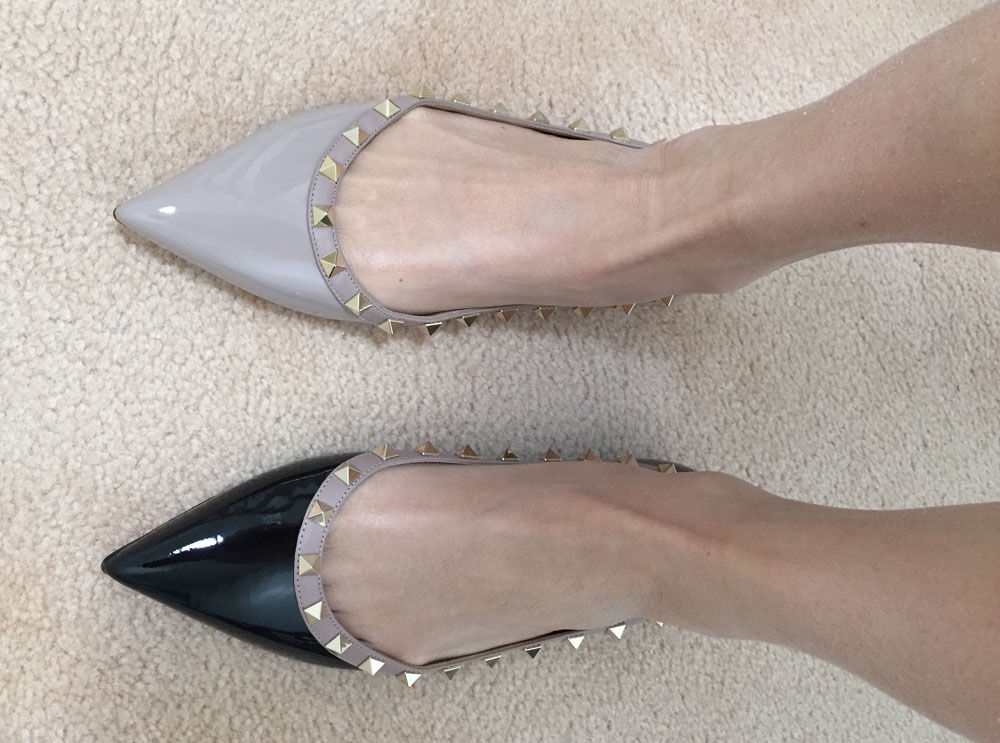 We love when our members ask and receive thoughtful opinions on their purchases; it's what the PurseForum is all about. We found anhy22 asking about flats a bit ago, and the response was near-unanimous. Drop in here and see if you agreed with the majority.
Apart from the Valentino Shoes subforum, we also have a subforum dedicated to Christian Louboutin and, of course, the Glass Slipper for everything else. No matter your favorite footwear brand, we are sure there is a conversation going on about it.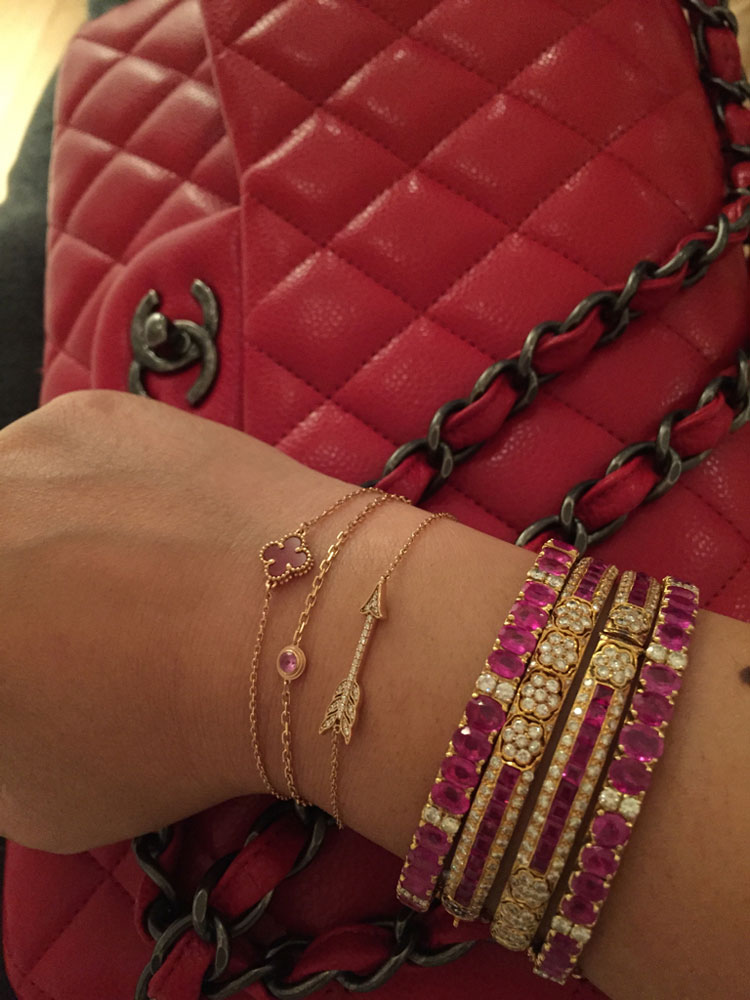 Last week we visited the Jewelry Box and brought you some Pandora pieces. This week, we went to one of our favorite threads in the Jewelry Box, the Layering and Stacking thread, to bring you the splendid ensemble from Natalie J., whose mother gifted her some absolutely amazing bangles. There are all sorts of combinations in this thread, from precious Edwardian treasures to chunky statement pieces.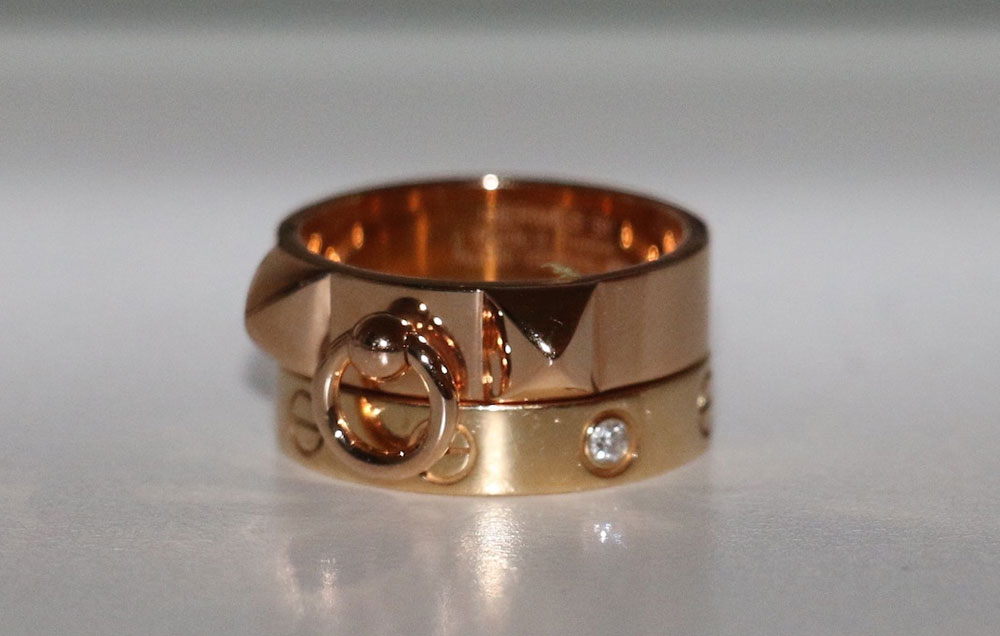 P.S. We do rings, too! Thanks go to bougainvillier for sharing this magnificent combination of Hermès and Cartier.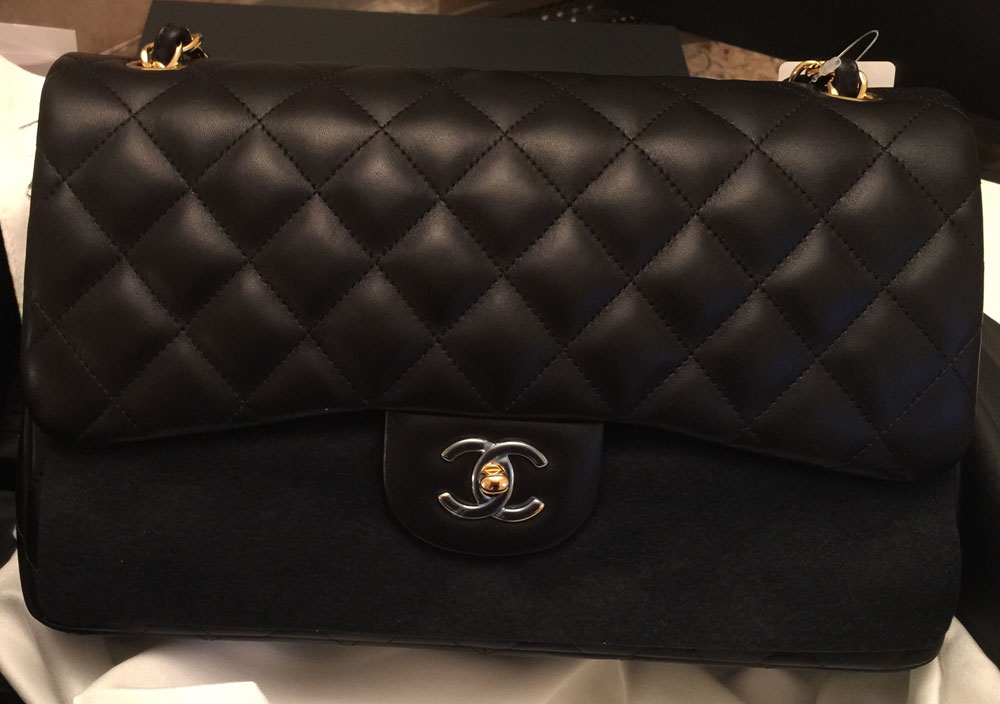 In Chanel this week, graceandfaith asked for opinions on which of two bags was the more striking, and admittedly this black lambskin knocked our socks off, even though we never met a blue bag we didn't like. What say you, Roundup Readers? It's not too late to weigh in! Some of our other members have started conversations in which where your opinions are kindly requested, so don't dawdle.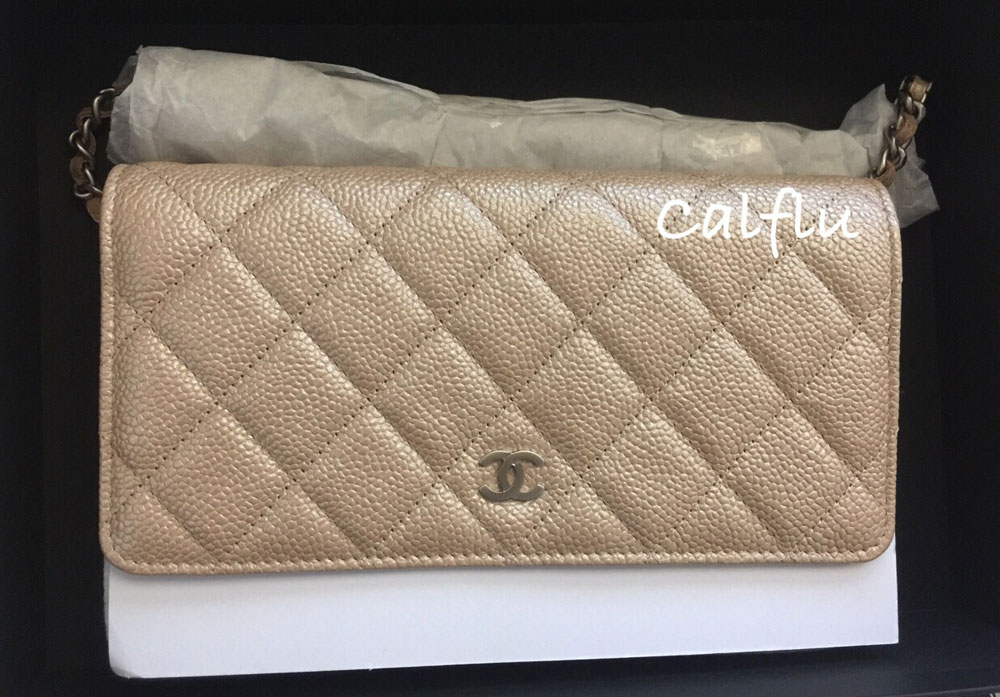 Also in Chanel this week, Kblucero added a WOC (wallet on a chain) in a stunning shade of burgundy to her collection, and calflu showed off this beauty in wonderful, delicious pearly beige.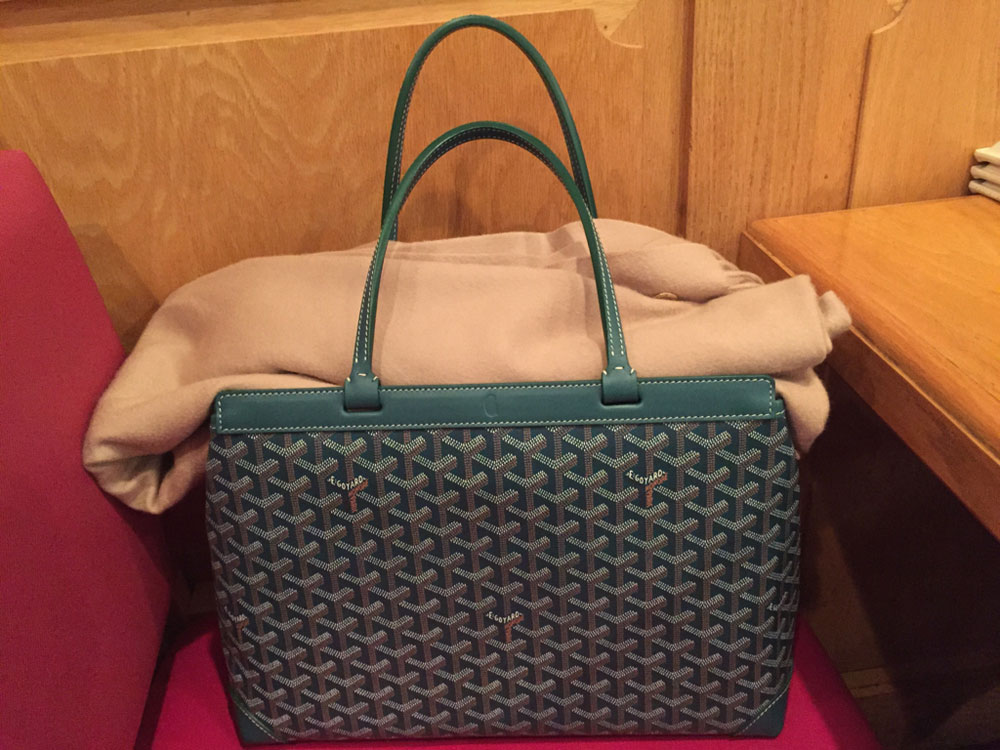 It's been a while since we visited Goyard, and we were excited to find a new style we've not seen before on PurseForum. PinkInTheBlue shared this lovely Bellechasse, and already we can see this nicely structured bag from Goyard has lots of fans.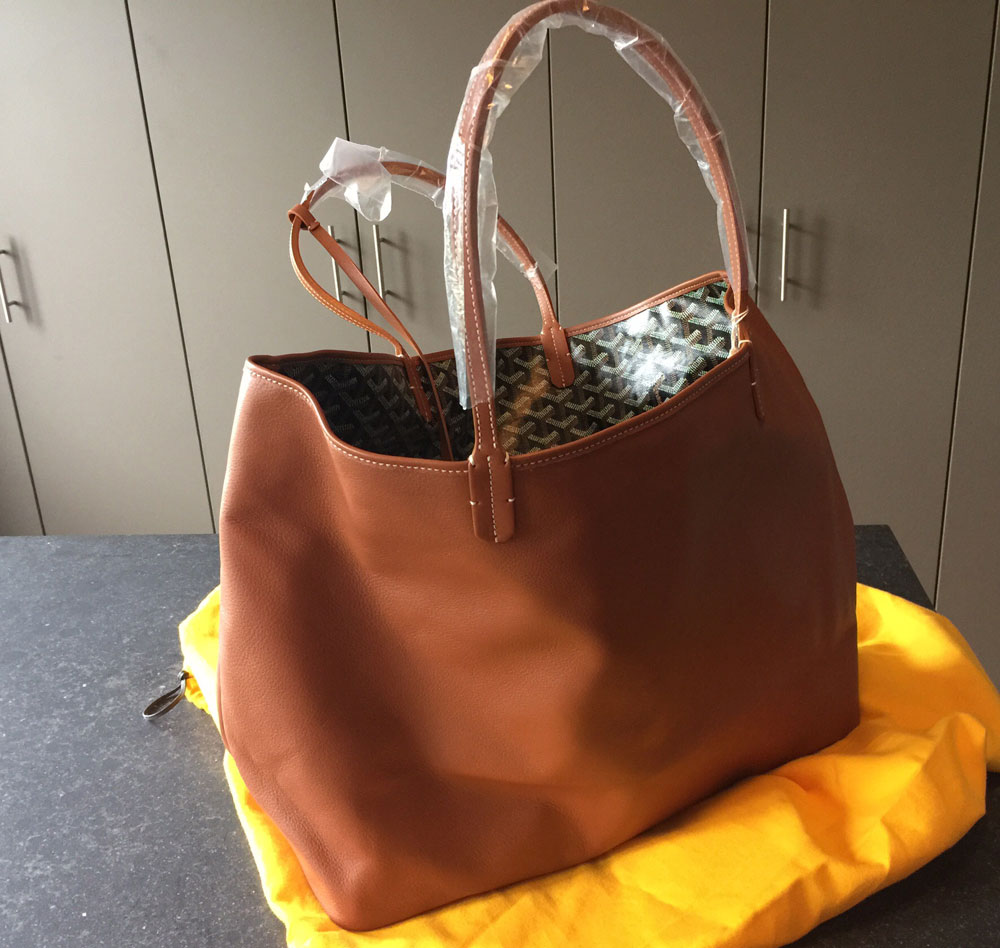 And speaking of wonderful new bags, the reversible Anjou got a lot of attention when it was announced, and our Goyard fans were anxiously awaiting its debut in a reveal on the PurseForum. Gellingh made our dreams come true, and we can certainly see the appeal of this bag, both inside and out.
You will find a few more reveals and surprises in Goyard this week, along with an interesting, continuing discussion on quality. If you are not familiar with this brand, this is a great time to explore and see what you have been missing.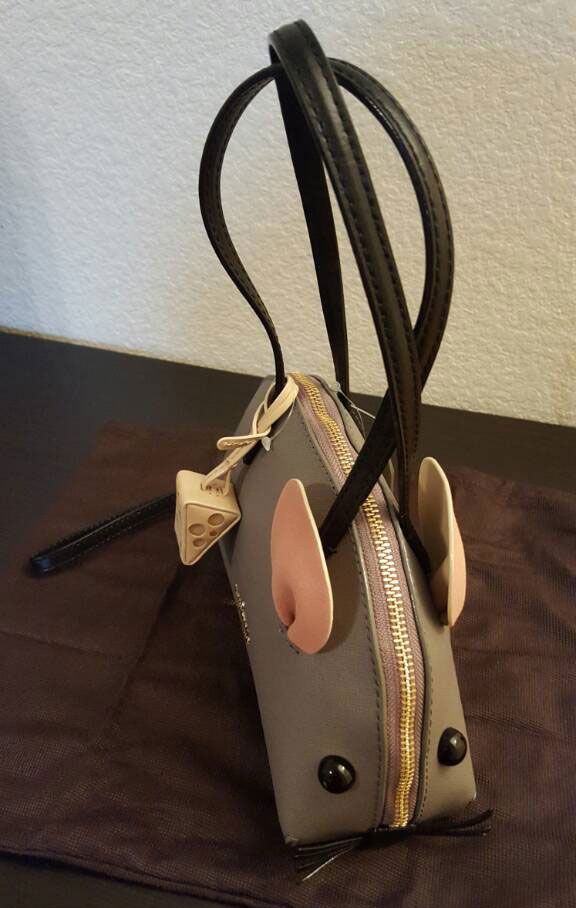 Its nice when a brand has fun, and Kate Spade sure has tons of it. Scully Piper shared this sweet wee mouse bag this week, and it's cute as can be. Along more serious lines, Laylawnny showed off her two new Kennedy Street Brookses this week, and ReginaPhalage picked up a Newberry Lane Small Loden in a bright shade of red.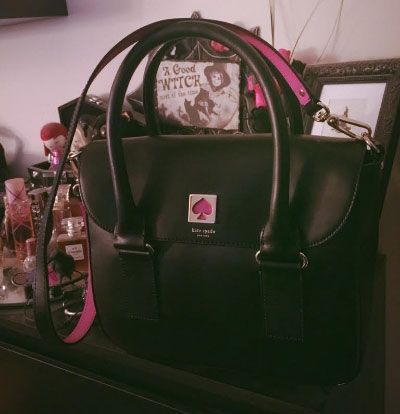 Pumpkinqueen made a great choice with this terrific bag, the New Bond Street Flo in a pretty green with a sweet pop of pink. Keep your eye on Kate Spade; whether you are feeling whimsical or sleek and stylish, the brand has some great options.
Thank you for spending a little time with us today. We hope you enjoyed these highlights and that you will spend a little time exploring the PurseForum and finding your own special spots to visit again and again. We are looking forward to seeing you right here again next week. In the meantime, have a fabulous weekend and week ahead!