Happy Friday, Roundup readers! How is your October going so far? We hope you are enjoying autumn; we certainly are. This busy season is marching along, and our members are keeping pace by shopping and chatting about the latest bags, shoes, and accessories on the PurseForum.
This week, in honor of tomorrow's National Handbag Day, we thought it would be fun to focus on what's inside some of the fabulous bags in our members' collections. We hope you enjoy our visits to Cèline, Hermès, Chanel and more.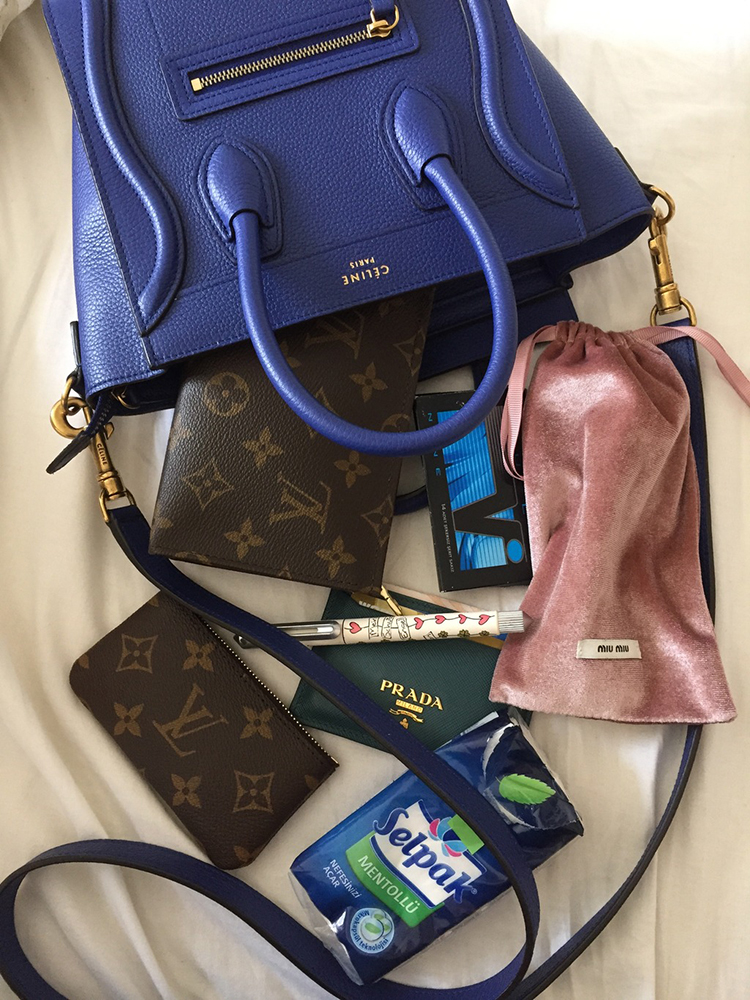 Our first stop in the What's in Your Bag tour is Cèline, where the What's Inside Your Celine thread gets straight to the heart of the matter. Fans of the insanely popular Nano Luggage line will appreciate ipekkeles collection of small leather goods (SLGS) and other goodies that fit smartly inside her bag. We also got a look inside heartfelt's creamy and scrumptious tote, a bag that is not to be missed!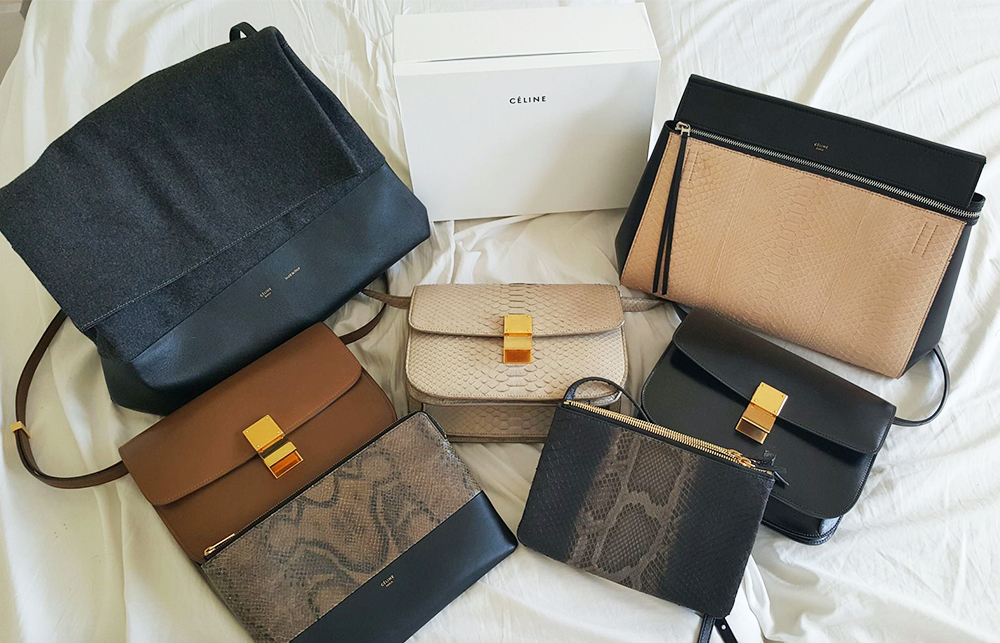 Also, we have a bonus for Cèline fans – we knew we would be seeing more than one wonderful Cèline in LaureW's thread called Double Trouble, but we had no idea we would find such a beautiful family photo.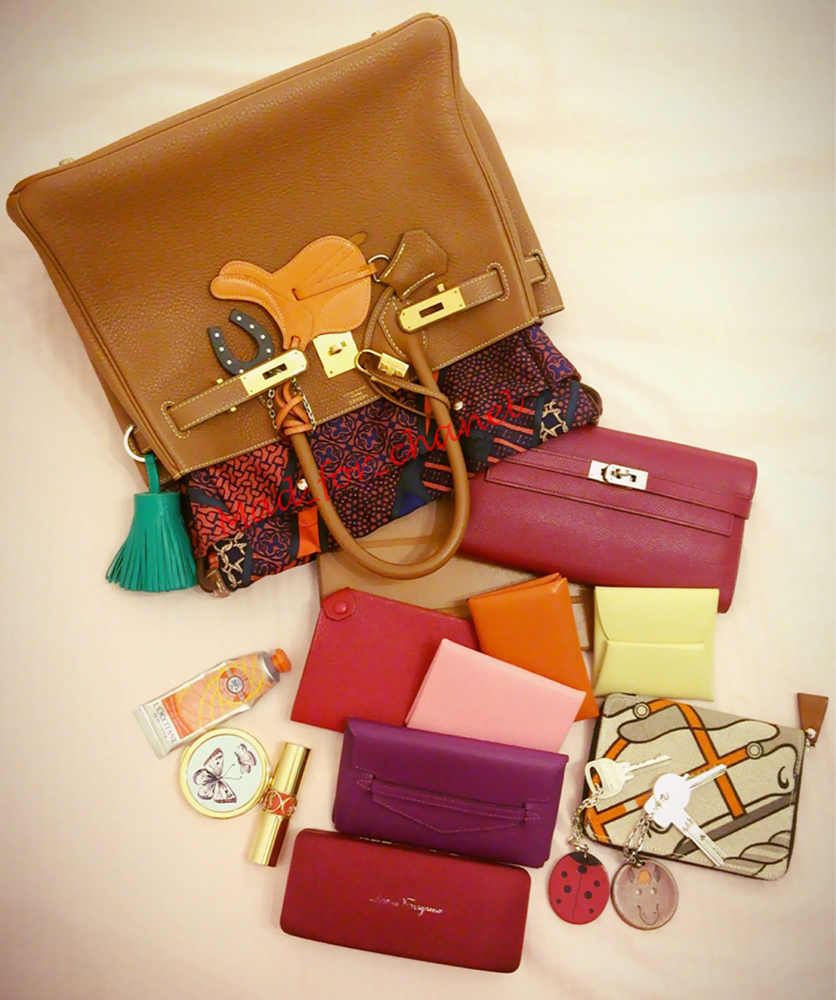 Hermès fans love their SLGs as much as they love their bags, and we found mad_for_chanel's collection of leather accessories every bit as stunning as her Birkin. Most premier brands boast extensive lines of beautifully made smalls items, and Hermès certainly does a magnificent job, as you can imagine. The What's in Your Hermès Bag thread has plenty more show-stopping shots just like this!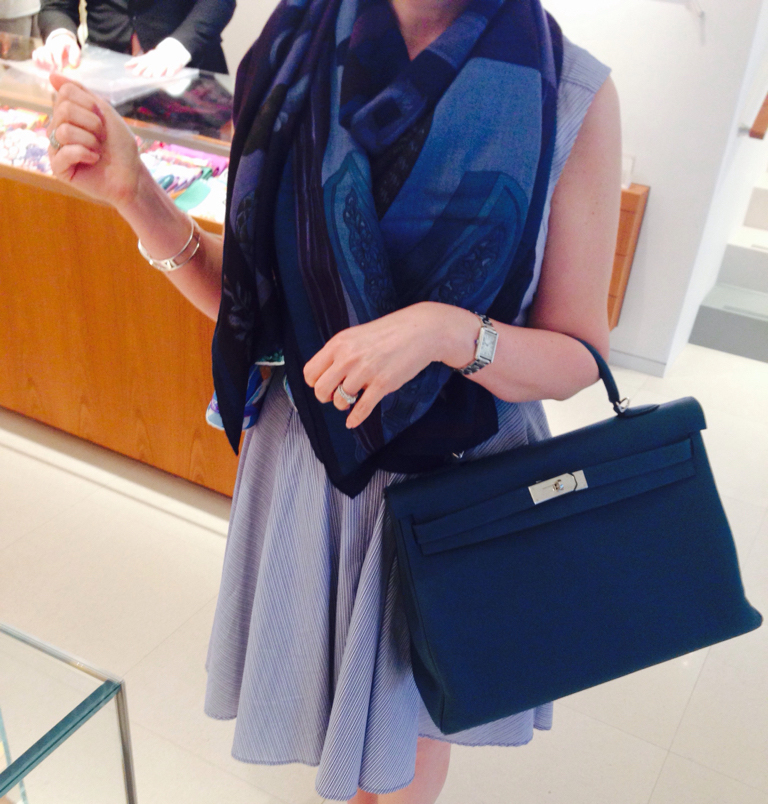 Of course Hermès is also known for its famously fabulous scarves and shawls, and our members love to share the latest colors and styles in the Scarf of the Day thread. Each week has a theme, and we recently found ourselves in the midst of Blue Week; as Roundup readers know, blue really rings our bell. We couldn't resist sharing Pocketbook Pup's gorgeous ensemble and bonus look inside an Hermès boutique. (Also, you can check here for upcoming Scarf of the Day themes.)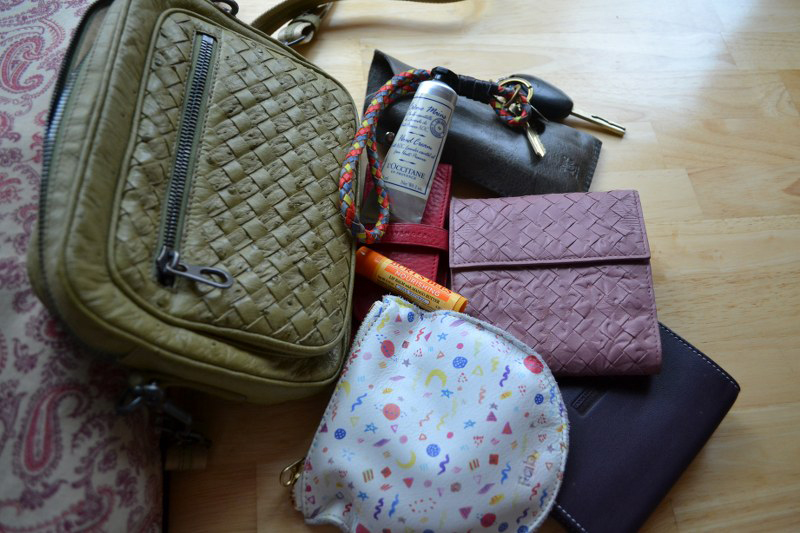 This recent discovery in Bottega Veneta certainly fuels our current "little bag" obsession! In the What do you Carry in your Bottega Veneta thread, we found that BV aficionada indiaink makes smart use of her Crossbody Messenger, and frankly, we want one. Bottega Veneta is another brand that really knows how to present SLGs, and we love getting a look at them whenever we can.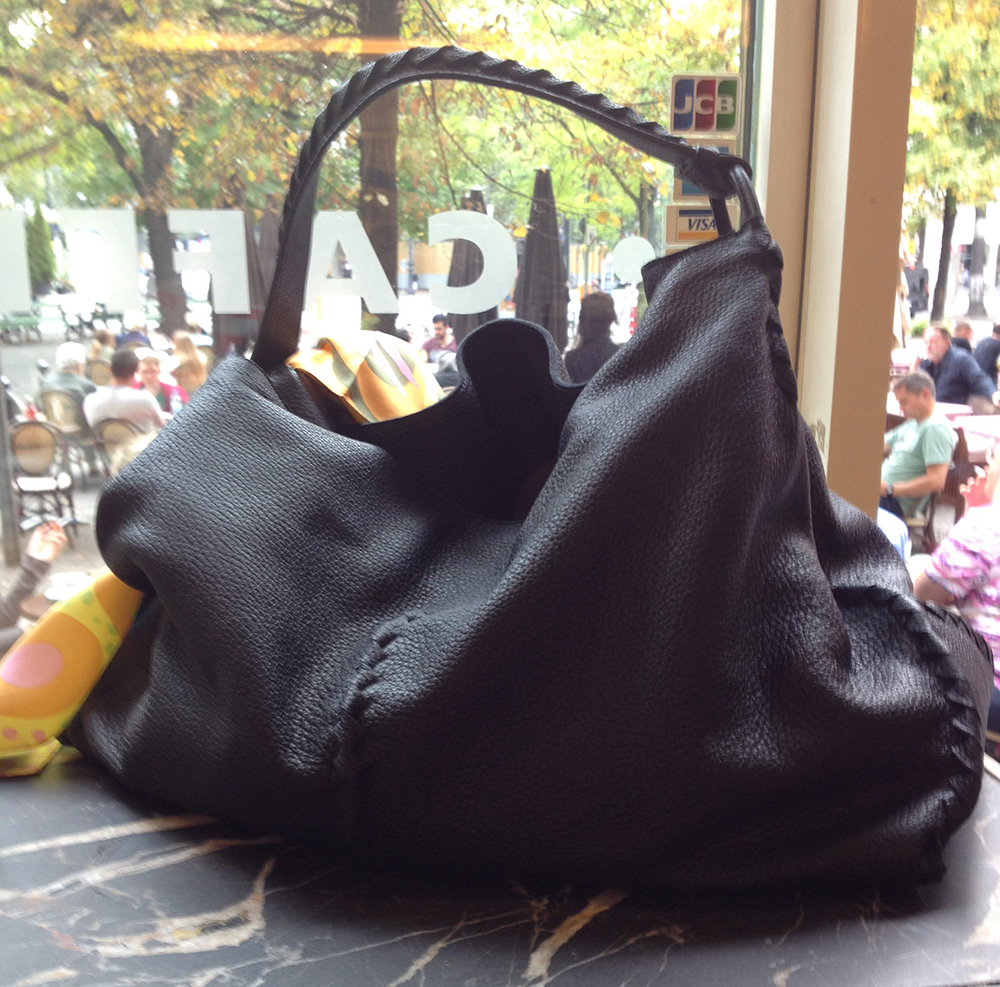 Just for fun, we stopped in the Bottega Veneta in Action! thread, and found this deliciously smooshy bag resting up, possibly for more action. Stansy and our other BV members have some incredible bags to share, and this thread is certainly a must-visit for anyone who is a fan of this elegant brand.
Ok, we all know you can't really fit that much inside a small Chanel Classic Flap, but who cares? Mindless shared hers a while back, and it's pretty as a picture, even if you may need backup; that what totes are for, right? We also have a thread for our members to share specifically Which card case/key holder/coin pouch they carry in their Chanels, and we found this thread to be a good primer on these handy SLGs, regardless of which designer's bag you put them in.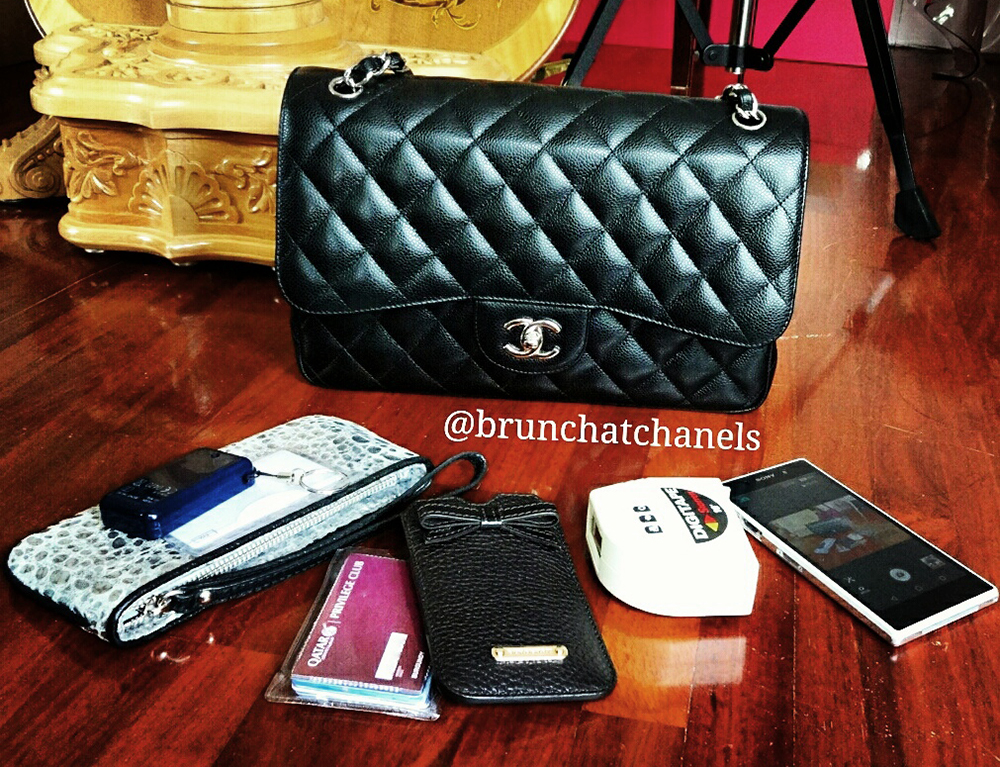 Also in the What's in your CHANEL Bag today?  thread, we found resourceful brunchatchanels carrying her Jumbo, and managing quite a lot of stuff while at it, including a tape measure! This picture-heavy thread is a great resource if you are shopping for a bag, and great entertainment for your inner busy-body if you are not. We hope you will drop in–you won't be sorry.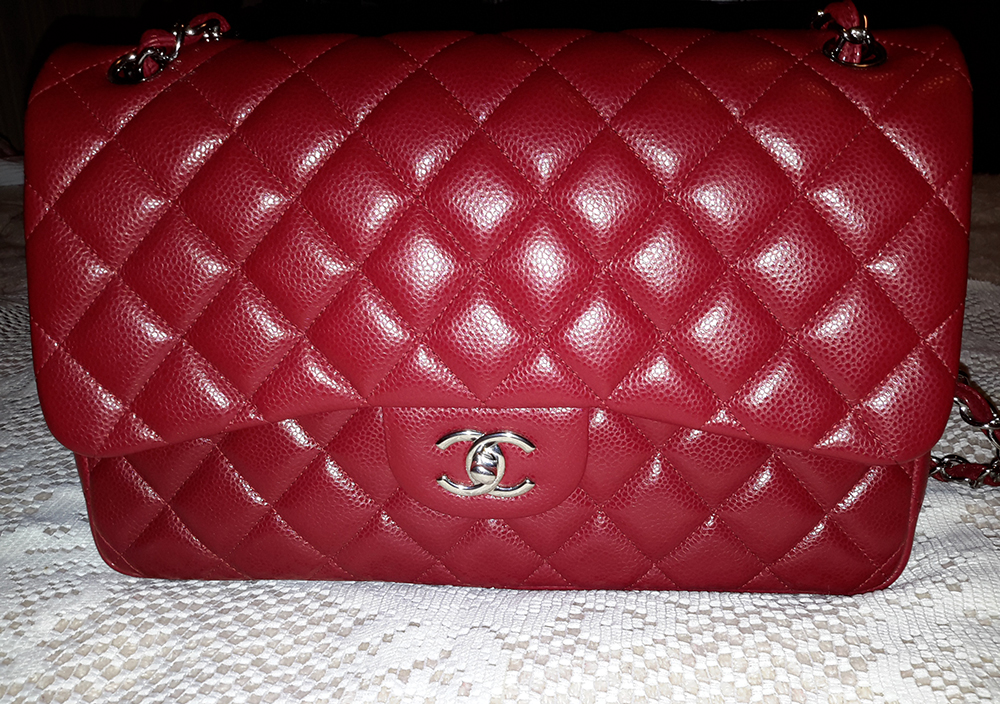 We know we weighed our Chanel this week heavily in favor of classic black, so for fellow lovers of color, we present this spectacular new purchase from kittymoomoo. A red caviar Jumbo certainly is the Big Kahuna! You will find lots of reveals every week on page one of Chanel, and since shopping is always a spectator sport on PurseForum, we look forward to seeing you there.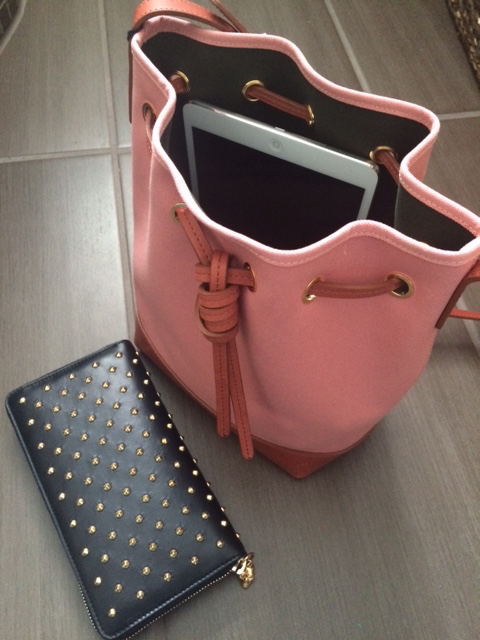 This was too cute not to share. Mansur Gavriel bucket bags are incredibly popular, and we love the easy, accessible styling, the pop of color on the inside, and how darn cute the mini is! In the MG Bucket Bag thread in our new Mansur Gavriel subforum, EmmaPeel answered our members' questions about what fits in the smaller version of this bag–the answer may surprise you. If you want to know more about the MG Bucket Bag, this is your thread!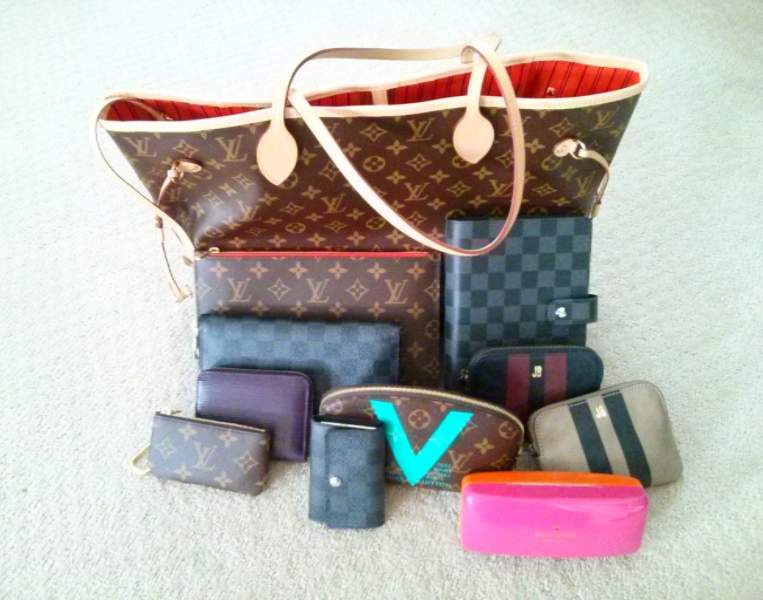 We certainly could not leave you without a look inside a Louis Vuitton Neverfull, because, well the name says it all, doesn't it? Our members are certainly up to a challenge, as we can see in this valiant effort to fill the Neverfull by faintlymacabre, whose array of SLGs is a wonder to behold. The What's Inside your LV? is the grand-dame of all the bag contents thread and will entertain you grandly if this is your pleasure.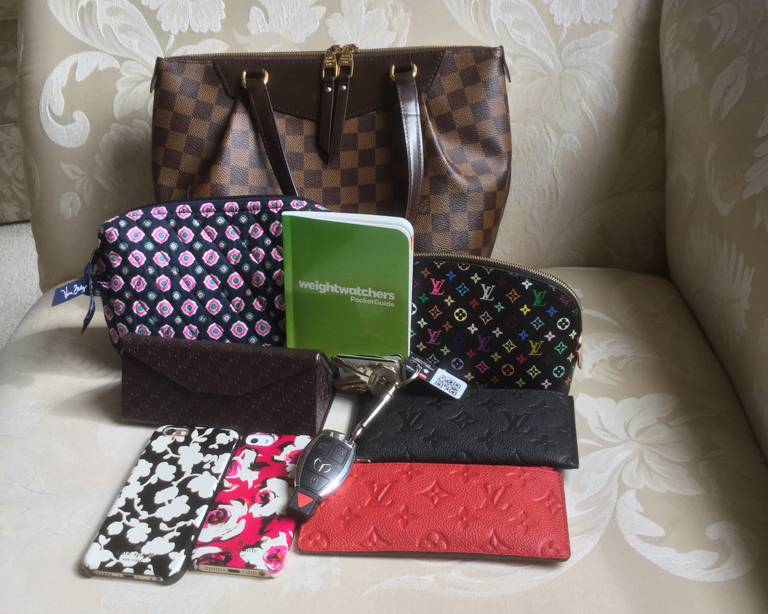 We happen to also love the Westminster, so are happy to share this sweet shot from gottabagit, who packs an impressive array of SLGs in the smaller version of this handy bag. Be sure not to miss Its_me's contribution; her perfectly coordinated accessories nicely fill her Delightful MM.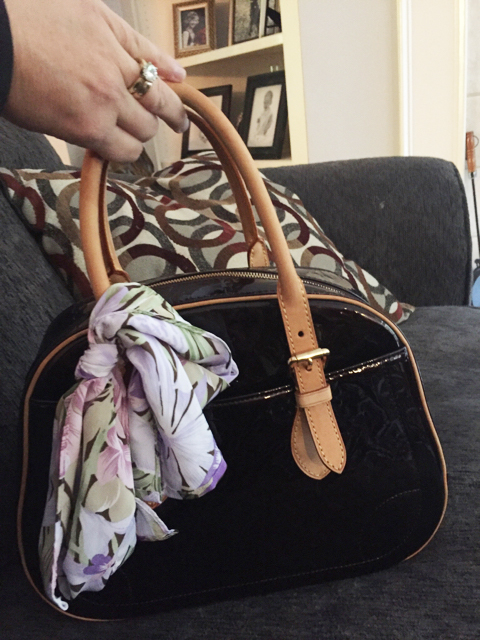 Last but not least, a little reveal from Louis Vuitton: a Summit Drive in Vernis, brought to us by happygirl78. Little bags are popping up everywhere, so be sure and visit PurseForum and see if there is one that catches your fancy.
Thank you for coming along! We look forward to seeing you right here again next week. You can find us here each and every Friday, so be sure and make this a regular stop on your virtual travels. In the meantime, enjoy the weekend and check back tomorrow to celebrate National Handbag Day!