Happy Friday-before-Halloween, PurseForum Roundup fans! This is our last Roundup of October, and despite our usual disbelief in the swiftness of time's passage, we are thrilled to bring you another selection of PurseForum conversations, along with fantastic photographs!
---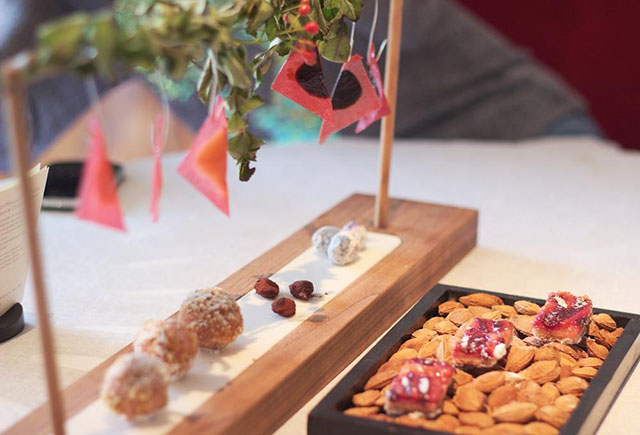 This week, we shamelessly lead with a stop in the Kitchen. One of our favorite threads, the I Ate This thread, was absolutely smokin' hot this week, so we dove right in. Needloub had an amazing pop-up restaurant experience and shared photographs that we could barely tear ourselves away from. CrackBerryCream visited one of Austria's finest restaurants and welcomed us to her table. And because we are enjoy simple pleasures, we loved lifestylekitty's lemongrass cooler (and googled recipes until we were bleary-eyed) and the homemade minestroni soup and grilled cheese sandwich from snowbubble. Remember to visit the Kitchen for help with your holiday menu planning; we have plenty of helpful members ready to walk you through anything from soup to nuts!
---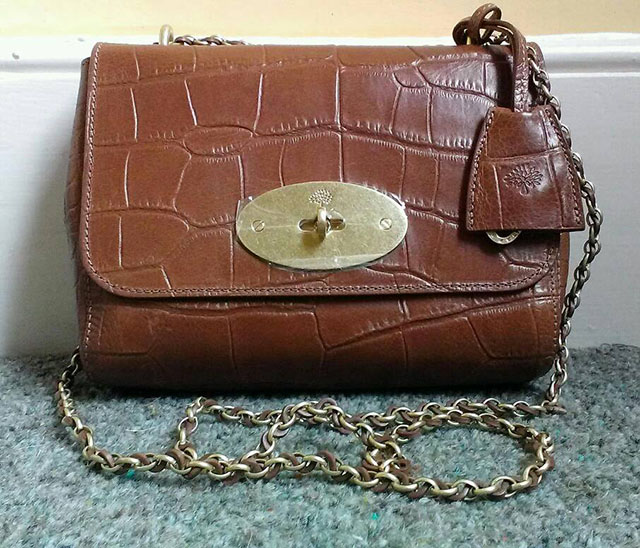 In Mulberry this week, plenty of reveals and and interesting conversations kept us busy. Mayfly285 shared a pretty oak Lily, and s_kat surprised us with a double buffalo reveal – we agree that this leather is absolutely wonderful with nickel hardware. Scarves are popping up everywhere, including in the Mulberry Collection thread, where mllev stole our scarf-loving hearts with this family photo. A reveal of a midnight blue Bayswater from SpeedyLady37 caught our attention, and we understand why she is obsessed – the leather looks to have a wonderful glow and that special "smoosh" that is a favorite across many of our subforums. Are you a smoosh fan?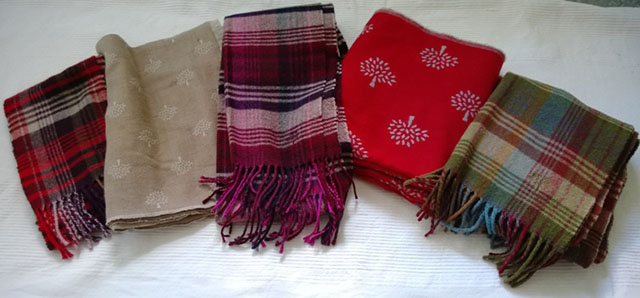 Speaking of leathers and smoosh, Mulberry has a comprehensive Reference Library, as do most of our designer subforums. The Leather Guide is an absolute must read, but the Library includes photo reference threads on all of the Mulberry styes, as well as tips on such things as leather care, information on weight and a photo-heavy modeling thread for our members.
---
The last time we visited the Bag Showcase, we found some incredible bags, and we felt we were due for another visit. After all, this is an entire subforum devoted to our members' collections, and every visit is a treat! The very serious helenmh took some time out from work to share all the bags and accessories she purchased (for work, of course), and really, we see her point – each piece has a story and was clearly necessary, including this Valentino gem. Work is work, what's a girl to do? Elsewhere, the architecture outside the window is the perfect backdrop for Mimi_Wu's Louis Vuitton epi bags, which represent just a fraction of her incredible collection.
One of our favorite reads this week was eehlers' collection thread, not just because each bag has a story (including the story of what brought eehlers to the PurseForum), but we get to share her handbag journey in words and beautiful photographs, like the shot of one of her favorites, the Chloe Paraty. Bag lovers of every stripe will enjoy this thread, we are certain.
---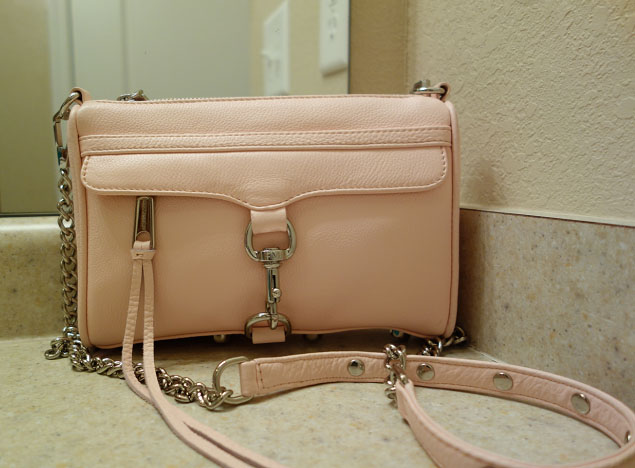 Spending some time in the Bag Showcase, particularly reading eehlers' thread, got us thinking that we haven't been to the Rebecca Minkoff subforum lately, and so we took steps to remedy that immediately. We checked into the RM Team Chat thread to hear from the brand and were happy to learn that new things are on the horizon. In the October-December purchases thread, we found another PurseForum discovery tale – cgj revealed how her search for this picture-perfect petal pink clutch led her to our happy little family of fashionistas. If you are thinking of going green, be sure to catch this pretty shade of forest green that twinklebee captured for us!
This casual brand is a favorite of the PurseBlog, and a look at the Action thread says it all: these easy-to-wear bags come in luscious colors and can be styled with ease, as ellapretty generously demonstrates! Special thanks to all of our members who have shared their RMs in action!
---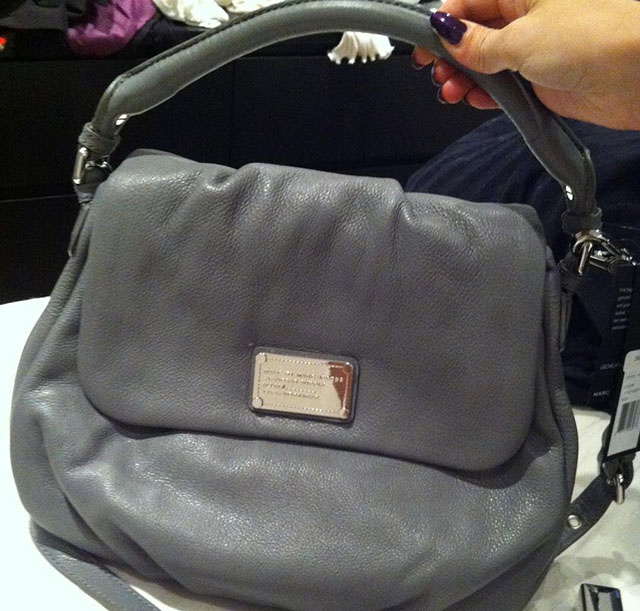 Speaking of smooshy, clutchie's Instant Reveal in Marc Jacobs epitomizes smooshiness, and the grey color is rich, warm and delicious. And, surprise! In the Chat thread, we found our first snow sighting on the PurseForum this season! Unfortunately it also brought NikkNak728 a 12-hour power outage, but hey, we saw snow! We also caught up with the What's in Your MJ Bag thread, which is full of great shots of what we love – small leather goods and odds and ends inside purses!
The hottest thread in MJ this week is a bittersweet one, as fans are discussing the news of the end quilted bags, and the end of the popular Stam line, a staple of the brand for years. Not ones to dwell on sad news, we consoled ourselves in the MJ footwear thread, where we found some summer sandalswe missed in June, plus nascar fan's new shoes for fall. If you are thinking of adding something from Marc Jacobs to your collection, be sure to stop by the Deals thread, which has up-to-the-minute bargains and finds provided by our savvy MJ shoppers!
That's a wrap, Roundup fans! Thank you for stopping by for this week's edition, you know we love to have you and appreciate your comments, too. All of us at the PurseBlog and PurseForum wish you a wonderful weekend, and a very happy Halloween. See you in November!
P.S. Please consider supporting our small, bag-loving team by clicking our links before shopping or checking out at your favorite online retailers like Amazon, Neiman Marcus, Nordstrom, or any of the listed partners on our shop page. We truly appreciate your support!