Welcome to the first weekend of October! Fall is here and it's time to get our bags and accessories sorted for the coming cooler weather. We stopped off in the Wardrobe, two of our favorite Jewelry Forums and (surprise) Animalicious! Thanks for joining us for all this and more.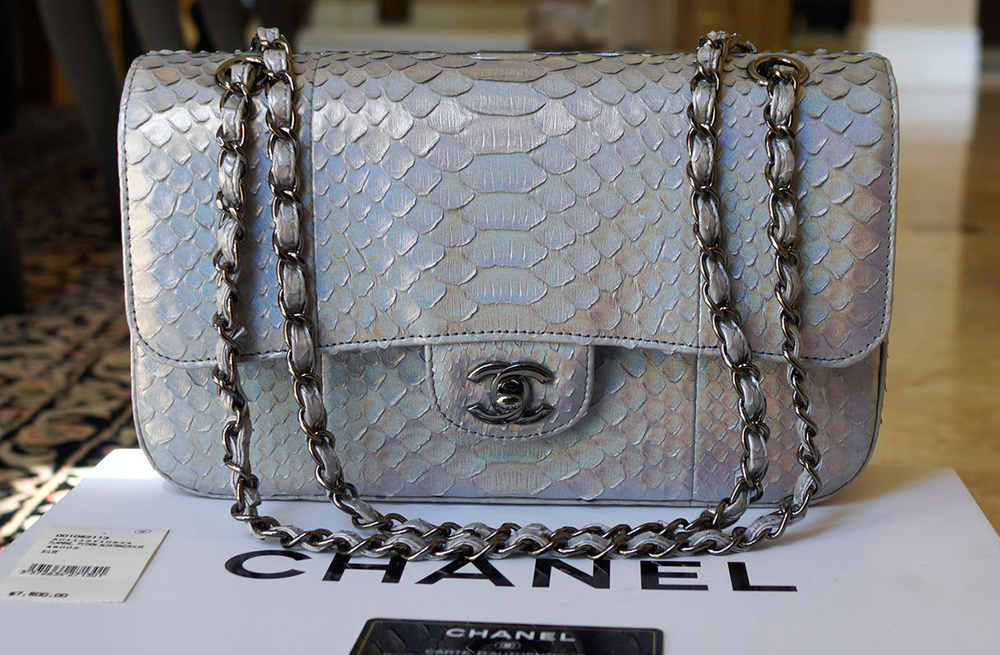 Instant Chanel reveal? Trip to Hawaii? Sign us up, please! We brought you plenty of Chanel last week, but we missed this beauty. Last month lucky imgg shared her beautiful new exotic Chanel flap, and this gorgeous bag is definitely not to be missed. Vacation shopping is the best.
You've told us you love to peek into members' bags just like we do (and we love that about you), so be sure you stop into the What's in Your Chanel thread to get your fill of come amazing accessories and goodies, along with Flaps, Boys, Totes and more. Plenty of members are asking for opinions in Chanel this week, so if you are feeling opinionated, please share your wisdom.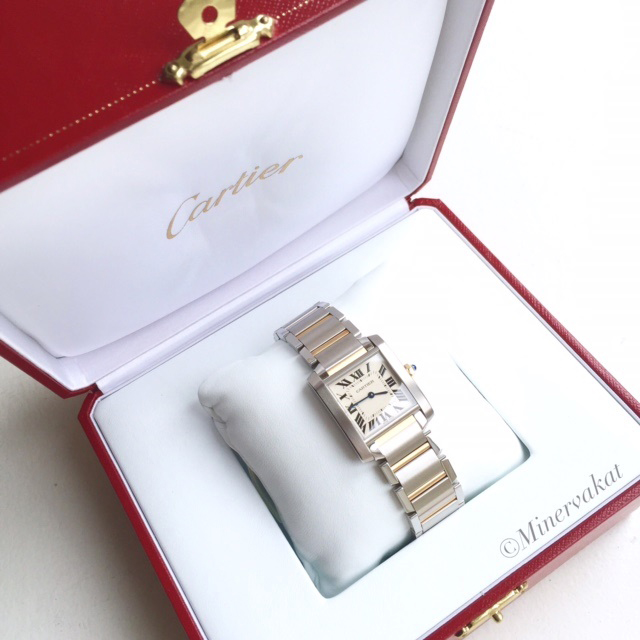 Our Jewelry Forums yield plenty of incredible reveals, of course, but also seem to house the greatest number of requests for help with a decision. And that's understandabe; the investments are significant, and more importantly, our members are generous with decisions and have vast collective experience.
In Cartier, Livia1 revealed her new, stunning Tank Française, a purchase made with careful consideration of our members' opinions. We love it when we get to see how it all turns out.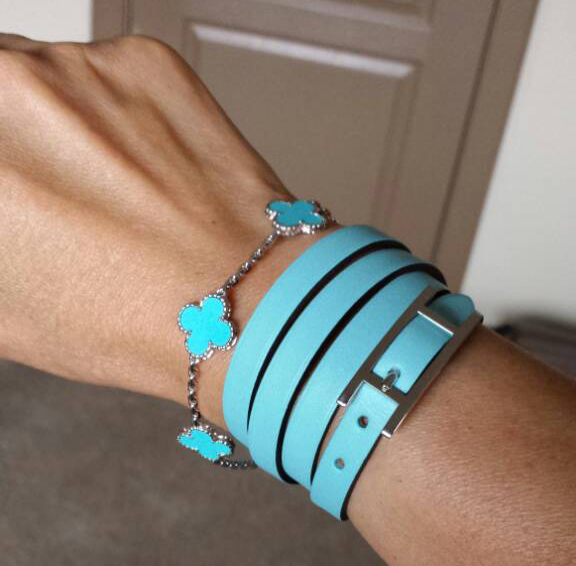 In Van Cleef and Arpels, BagsforCady recently asked whether a Chanel Classic Flap or Vintage VCA Alhambra would be the better choice for a special occasion; we're sure you can guess the outcome and that you will enjoy the conversation. Alyxis also asked for help with a purchase to mark a special occasion, so feel free to weigh in right here if it's not too late.
We couldn't resist sharing a photo from the Van Cleef in Action thread: Birkin10600's summery, splendid combination of turquoise VCA and Hermès leather really brightened up our day.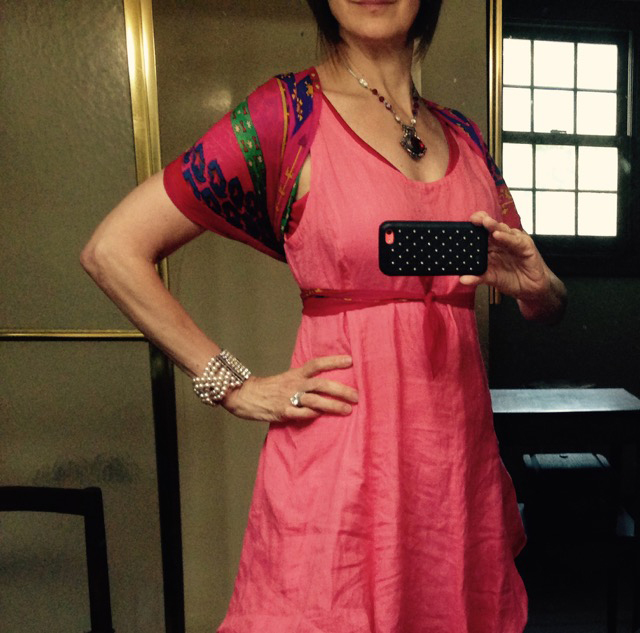 In the Women of a Certain Age thread, it's all fabulous, all the time. Susieserb leads the vanguard with looks like this one: a clever shrug to dress up a wonderful outfit. No matter your age, you will surely find plenty of inspiration in this thread.
We also have a special subforum in the Wardrobe dedicated to accessories, so if you are thinking you may need a little sprucing up in that department, you won't be disappointed. Glasses, hats, wallets, scarves–PurseForum has you covered.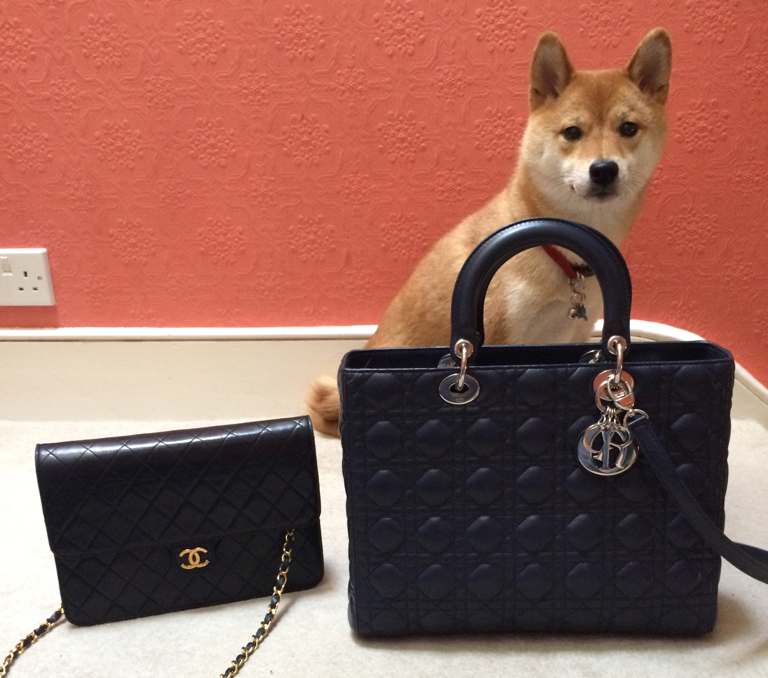 If you have spent any time on the PurseForum, you know our members have been known to cheat on their favorite brands. This week, we bring you some world-class stepping out from Mulberry, where LittlemissPepa confessed to a dalliance with both Christian Dior and Chanel. (The other thing that tickles us is getting a peek at our members' pets.)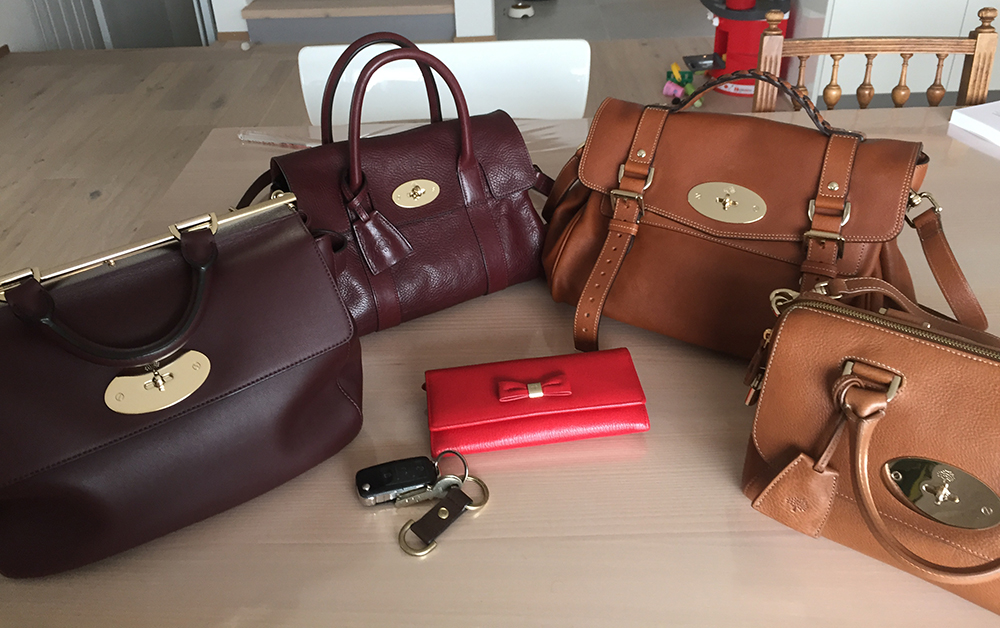 But of course, it's not all about the cheating. Lizzybet posted a reveal of a classic black Bayswater, compete with more animals that really steal the show. And, in the Mulberry Family thread, our members share their collections, like this lovely group of Mulberry bags from Gringatch. If you are not familiar with the full line of Mulberry bags, you will not want to miss this lively thread.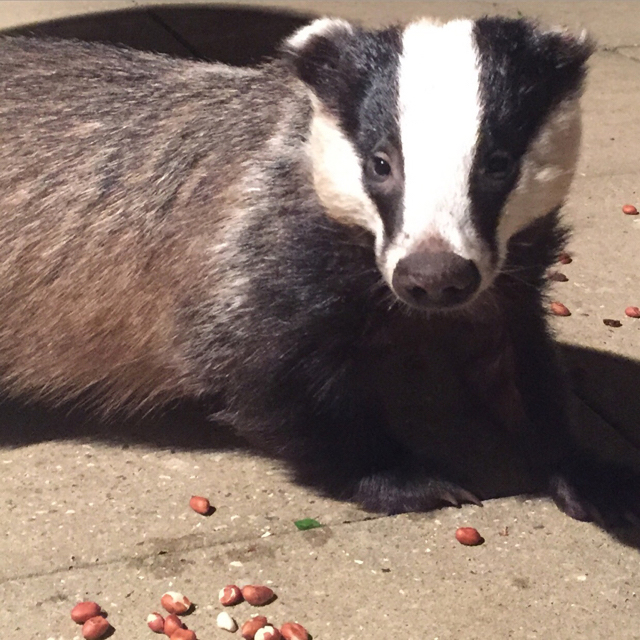 Speaking of pets, one of our favorites threads in the Playground is Animalicious, because that's where we found Barry the Badger! You will not want to miss this meme-worthy thread, in which we keep up with sally.m and her badger buddy (and her somewhat less enthusiastic cat).
We have mentioned on many occasions that PurseForum is so much more than fashion. We have subforums for careers, Travel, books and music and more, all collected in the Playground and waiting to be explored.
We are glad you stopped by to catch our Roundup of some interesting conversations and reveals on the PurseForum. We hope you will be back again next week, as fall marches on and we march right along with it. Have a great weekend.