Happy Friday, PurseForum Roundup readers! We are so glad you are joining us for another tour of our sister site's latest and greatest. The PurseForum is full of delightful diversions, and this past week was no exception. We stopped in and caught some reveals and listened in on some very interesting conversations. Come on in and see what we found!
---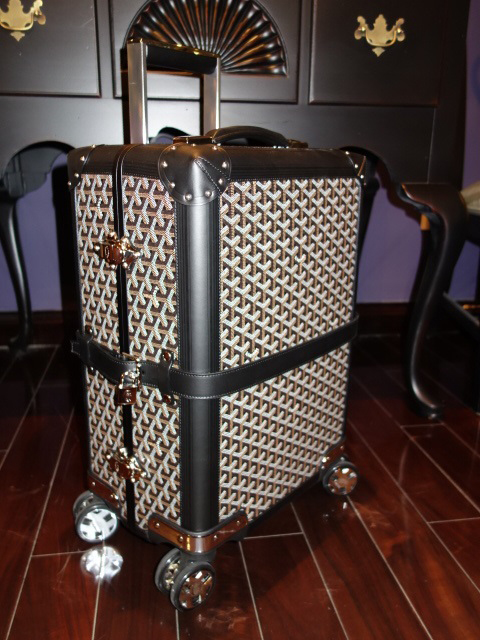 Everyone has their own "portal" to the PurseForum. Some of us subscribe to certain threads and check those first, some search new posts and some (include us in this group) just grab the Forums pulldown on the menu bar and jump in to one of our favorite subforums. This week, Goyard caught our eye. It has been quite some time since we visited this relatively quiet subforum, and as it turns out, it certainly has not been quiet this Fall! Firmly rooted in fine luggage and travel goods, Goyard has stayed true to its origins and izzue520 reminded us of that happy fact with her reveal of this magnificent trunk. You will love the beautifully detailed photographs izzue520 included – this reveal is a real treat!
Other reveals in Goyard include nance1002's 233 bag and matching wallet in a very pretty rose shade. We also found KRZ's adorable coin purse in this thread, and another splendidly photographed reveal by yrtxcyrtxc. Small leather goods are a perfect way to jump into this brand!
---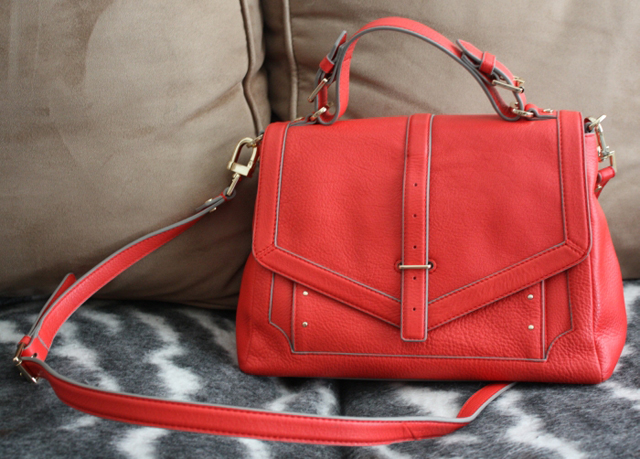 After a couple of sightings of Tory Burch flats in the "wild" this week, we realized we have not visited that subforum in quite some time, and wow, what a busy place! We re-acquainted ourselves with the Action Thread, where we found a spectacular blue clutch from summer that Roundup readers know made us swoon.
Lots of reveals popped up on the first page, and of course we absolutely loved the coral-red color of this 797 Satchel that birthday girl Tuuli35 shared with her fellow Tory Burch fans. What a great first TB, and a belated very Happy Birthday to you Tuuli35! And please welcome brand new PurseForum member Pursenalfaves, who made a lovely grand entrance with her handbag, including a peek at the contents, which you know we love so well! There are also plenty of conversations about the iconic Tory Burch
Reva flats, including sizing and break-in information. We will be dropping in Tory Burch more often and hope to see you there!
---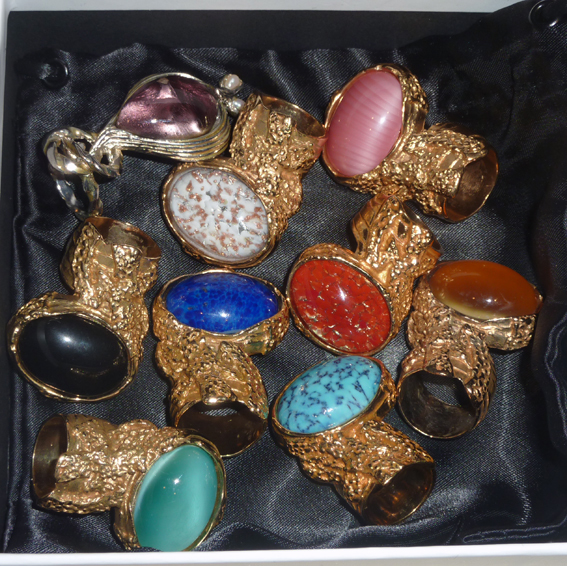 Over in Yves Saint Laurent, the Arty Ring Thread is always front and center. Fans of this piece absolutely love their Artys, and we love to see them. We are always amazed at how our members rock this statement piece with such style and flair. Recently, BrazilianBabe posted her Arty collection (including a special non-Arty with a fabulous modeling shot), and LouisLily gave us a good look at her new purple and gold version. The Arty is being discontinued, but we know this thread will stay busy as members help one another snap up the perfect hard-to-find additions to their collections.
YSL fans will also love mrs.yla's collection thread, which includes bags and rings, as well as the Deals and Steals thread, which is a must if you are thinking about a purchase. We have another belated birthday shout out to MissTina520, who shared her new patent clutch – what a terrific birthday present!
---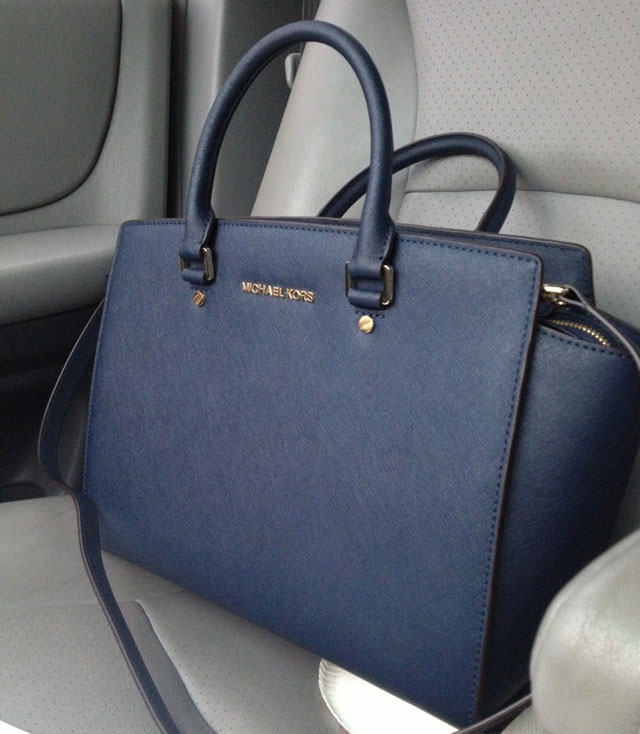 We found another birthday reveal in Michael Kors this week, and we need to wish Sharmeen a very Happy 21st and congratulate her on this beautiful bag, too! In the Which MK are You Carrying Today thread, our members answer that question daily and in fine style. This lovely navy Selma (pictured above) looks pretty as a picture in the passenger seat of NurseAnn's car. And, while we very well understand switching purses, we were a little sad to think of llson's beauty going back in the sleeper, but we are sure another splendid bag will be in rotation soon. Don't miss this hot (pink) modeling shot from BoarBB, too!
The Michael Kors subforum is full of threads dedicated to various styles, sometimes called "club" threads. Every subforum has clubhouse or club threads, and Michael Kors includes threads on the Selma, the Hamilton the Cynthia, and of course, watches. Have fun discovering Michael Kors!
---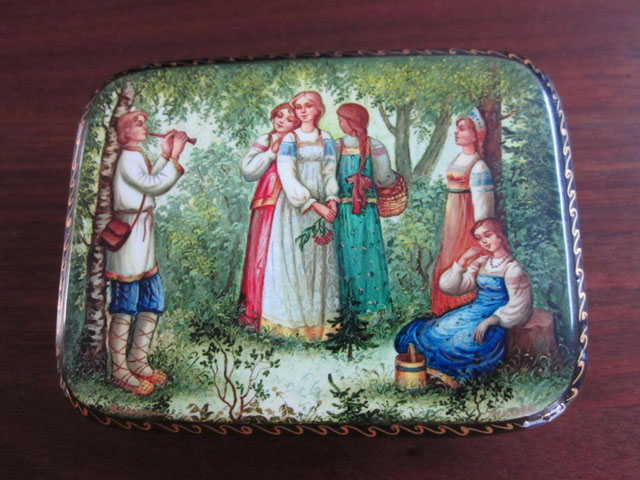 We thought it would be fun to do a little whirlwind roundup-within-the-Roundup of some fun threads scattered throughout the forum, so here goes. In Home and Garden, we found some very cool submissions in the Things Things You Love Around Your Home thread, and we just love roundandround's treasured papier mache box from Russia. In our members-only Relationships and Family subforum, there is a fascinating ongoing conversation on feeling out of sync, with plenty of food for thought. The Philip Lim for Target thread continues to be red hot, and Nail Care's Secret Goblin thread is a hoot – check out the socks in this group shot from unluckystars! We couldn't decide which thread was busiest in Television and Cinema, so drop in and find your show. We're sure there is a conversation underway, and some of them are hilarious.
---
Thank you for joining us for this edition of the PurseForum Roundup. It is always challenging to narrow it down to just a few threads and conversations, because our Forum is so diverse and active. We visited many threads and saw some gorgeous reveals all over the Forum, and hope you do the same – when you are done reading, that is! Have a great week!
P.S. Please consider supporting our small, bag-loving team by clicking our links before shopping or checking out at your favorite online retailers like Amazon, Neiman Marcus, Nordstrom, or any of the listed partners on our shop page. We truly appreciate your support!