What a week! We hope it was a good one for you and yours. The weekend is here, and as is our custom, we ring it in with a look at what our friends and fellow fashion lovers on the PurseForum are talking about. This week, Valentino, Mulberry, and the Jewelry Box were among our stops, among other places.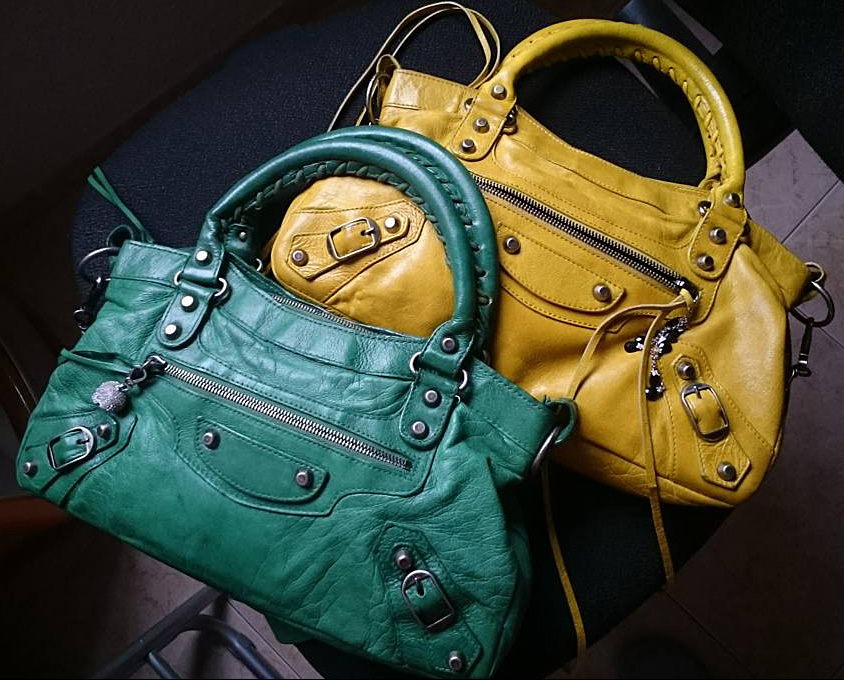 Aalinne_72 shared a couple of gorgeous "Bals" recently, and this photogenic pair was an instant hit with the rest of the group. This thread is full of lots of different styles and colors, some brand new, some pre-loved. It's a great spot to find inspiration if you are thinking of adding one of Balenciaga's offerings to your collection.
For other current news from Balenciaga, visit the Vibrato leather thread, as well as the very honest opinions being shared on the Balenciaga's experiment with eliminating hardware. We are kind of scratching our head on that one: what do you think?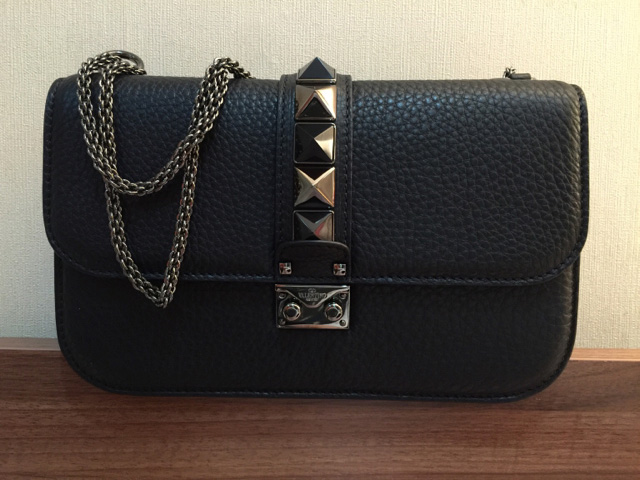 In Valentino, our members are snapping up the super-hot Lock as fast as the house can turn them out. And why not? This snappy, versatile bag works with a wide variety of outfits, and it's a great size and easy to style. Vanillabaglover shared this classic black with gunmetal hardware and was among many members talking about the Lock in recent weeks.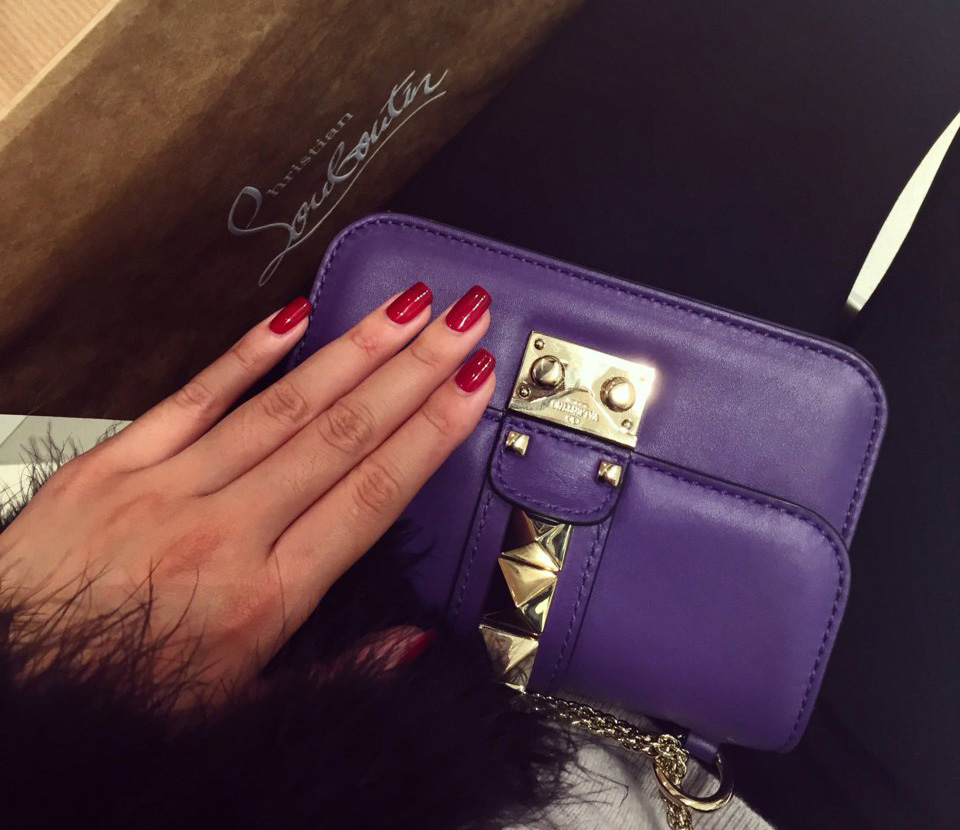 We particularly loved asianbarbie's Lock in mauve, a color that is not always easy to get perfectly right. (Valentino certainly did.) We also have a reveal thread dedicated to all manner of Lock right here, where you can pick up all the information you need if you are thinking this bag might be in your future.
Our Valentino fans also share their Valentino fashions in the Valentino in Action thread, where we get to see what these treasures look like once they are out of their boxes and dust bags and hit the streets, like asianbarbie's other Lock!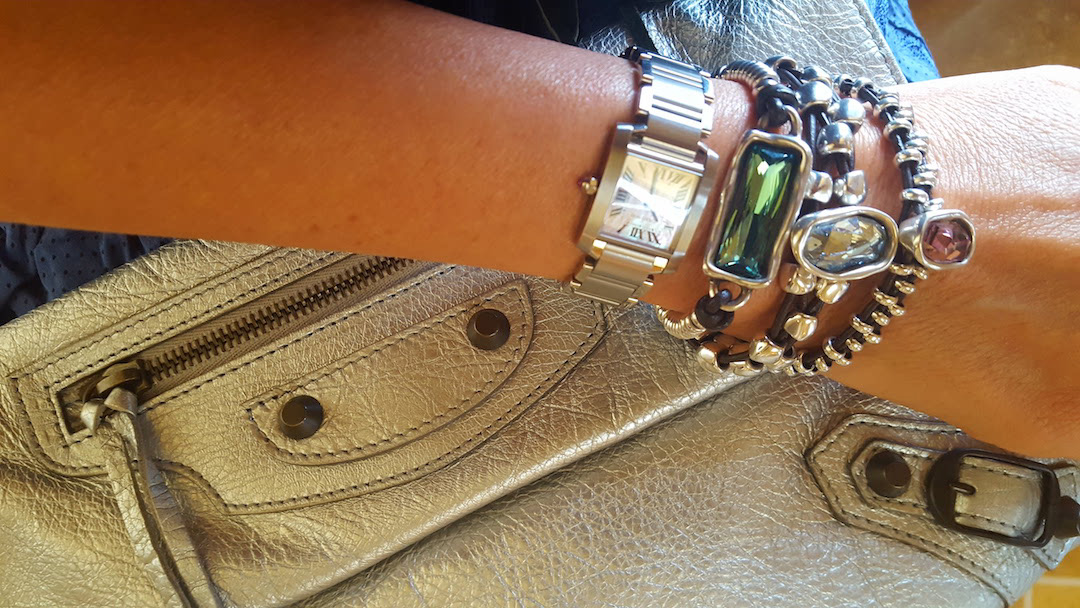 The capsule collection concept is a hot one in fashion, and for good reason. The idea of a well-chosen, versatile, interchangeable, and coordinated selection of pieces is one that makes sense in every way. Our Jewelry lovers have started a thread in a similar vein: the Well-Curated Jewelry Capsule Collection thread. it's just getting started and has some great advice–it will be interesting to see what our members have to say.
The Updating Engagement/Wedding Rings Why? thread is also getting a lot of traction and makes for interesting reading. For fun photos, the Layering and Stacking thread is always fabulous, and we really appreciated this Uno de 50 stack from Dextersmom, who always knows how to put together great pieces. The Jewelry Box is a great resource if you are shopping, getting engaged, or just want to hang out and enjoy some bling with friends.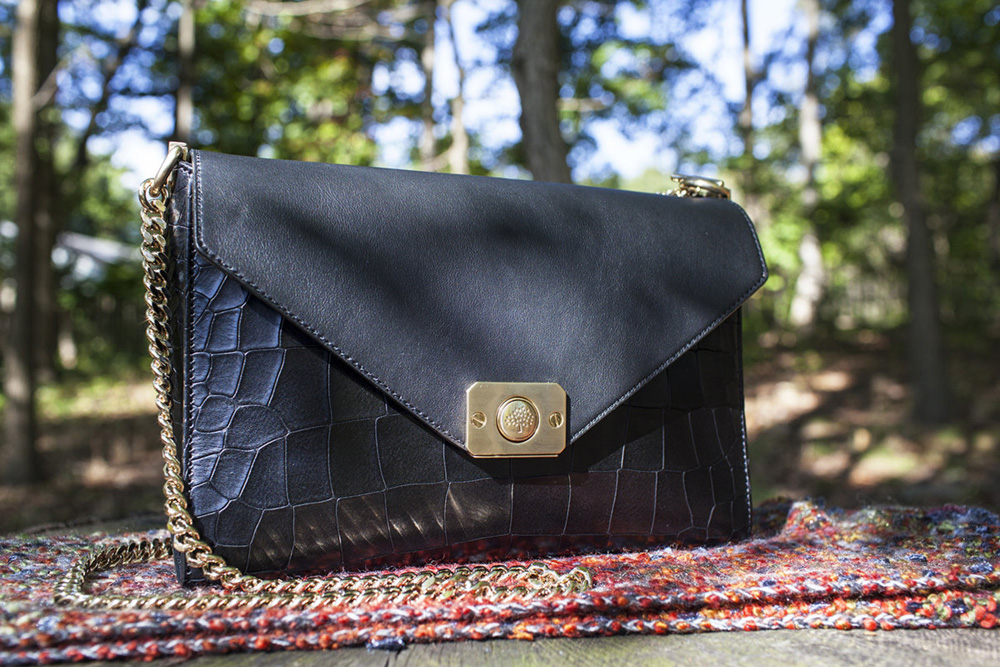 Here is a little something different from our Mulberry subforum. This super little bag is obscurity7's first Mulberry, and we certainly appreciate the share; also, this thread has a bonus and is certainly worth a look. Hint: we may have another bag on our wish list!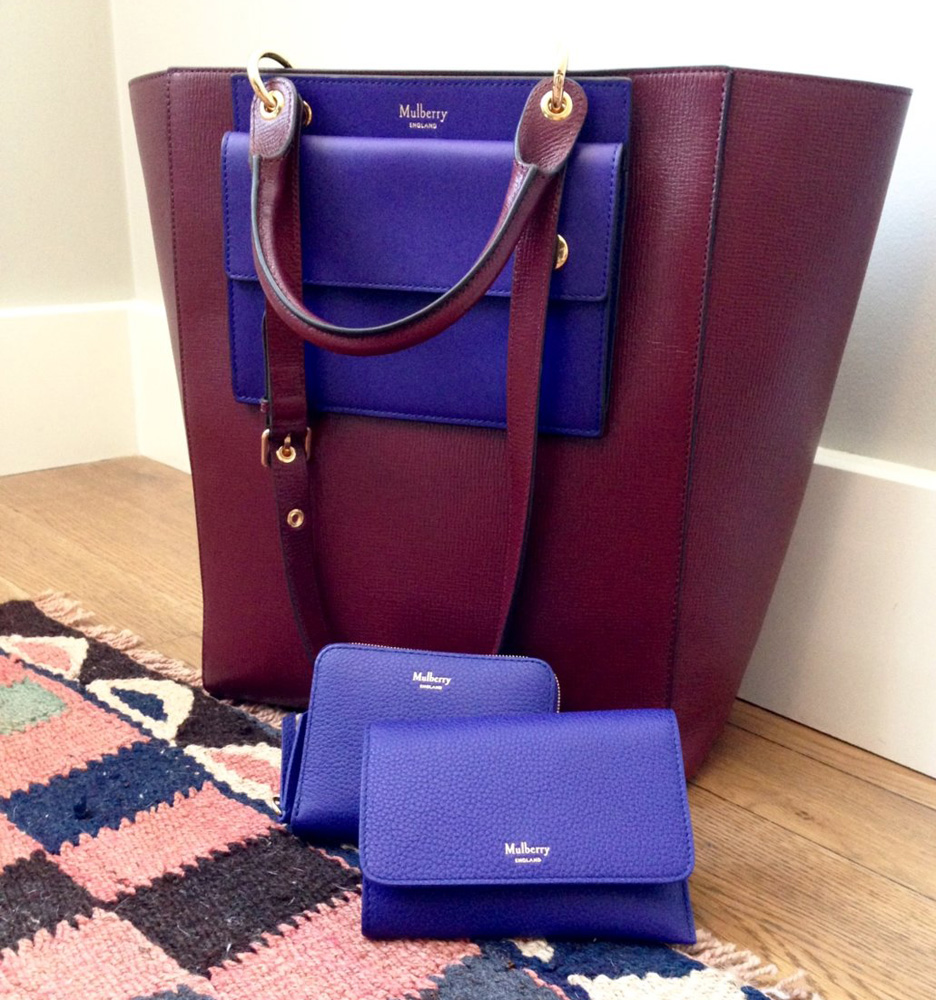 We also were happy to find this colorful reveal in Mulberry. This comes to us from SiriS, who surprised herself with how much she is enjoying this Maple Tote (and the matching smalls). The Mulberry subform is a particularly collaborative one, in which we often see our members sharing lots of advice with newcomers before a purchase. If you are curious about Mulberry's other styles, Pics of Your Mulberry Family is a great place to start; this brand is still well-priced and the quality is excellent.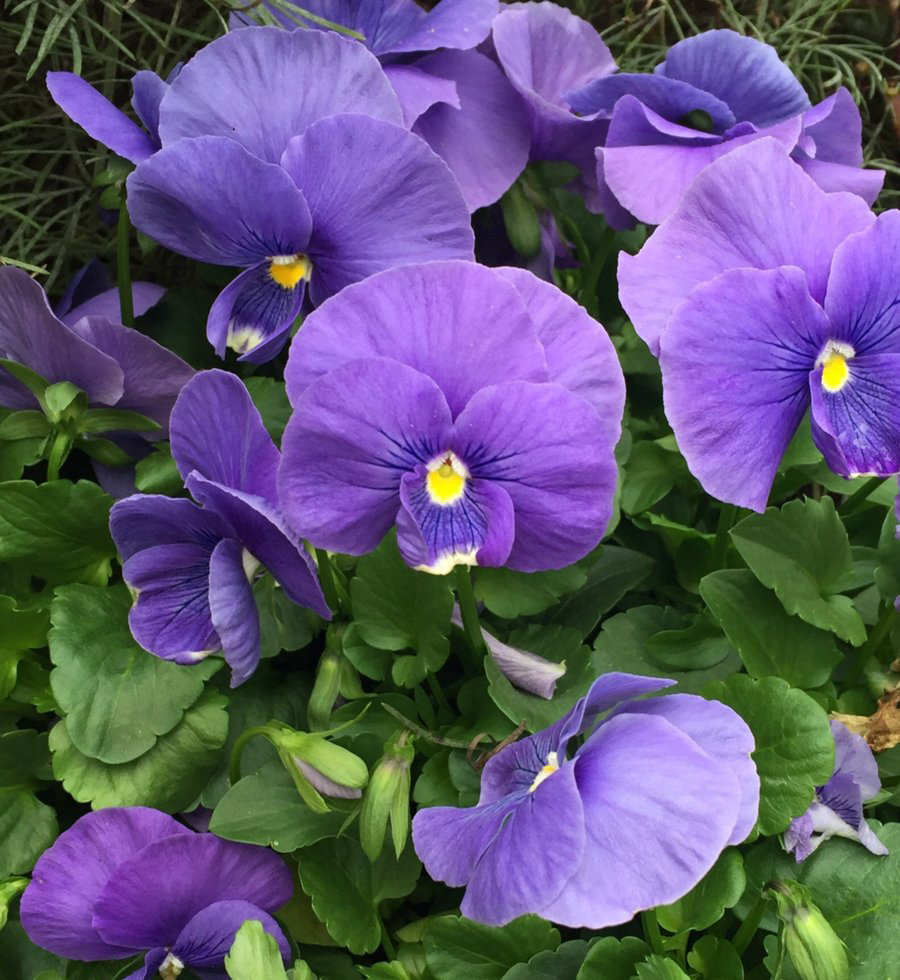 As you know (we hope you do!), PurseForum has many, many subforums where non-fashion conversations run free. These include Books and Music, Television and Cinema, the Kitchen, and one of our favorites, Home and Garden, where Kendie26 recently shared her pansies in the Garden Photographs to Share thread. This thread is where PurseForum's gardeners and garden aficionados drop in to show off what is blooming in their neck of the woods. Whether you have a large formal garden or a pot on the balcony, we are thrilled to see what you are growing, so do drop in and share.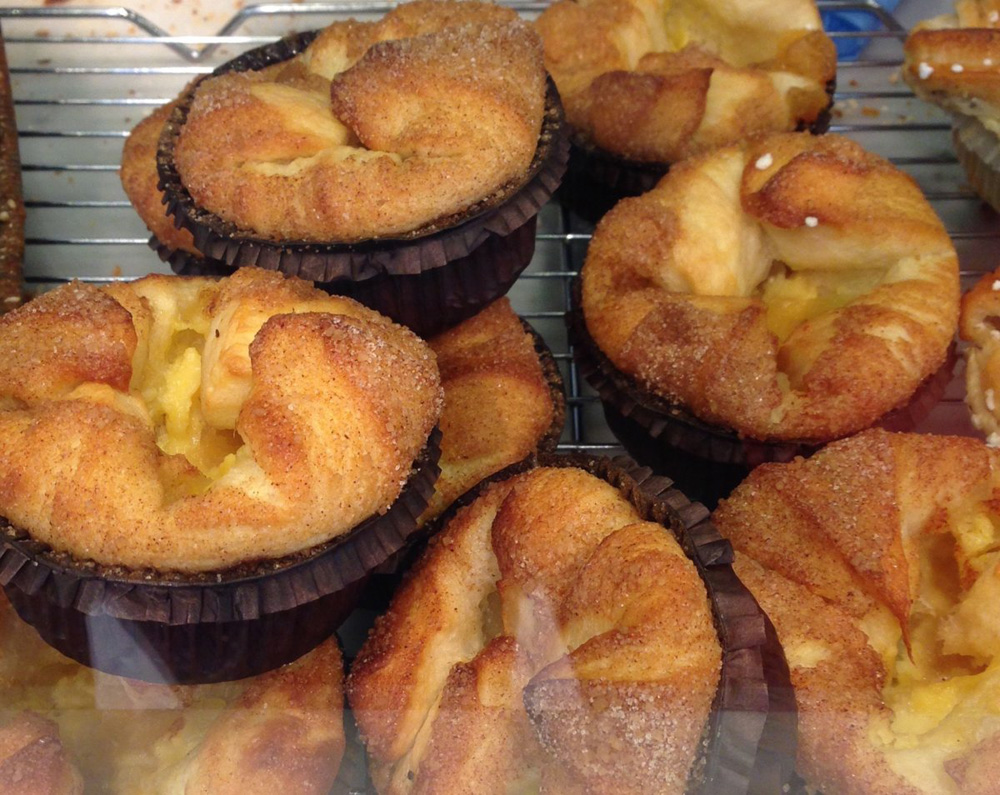 Roundup regulars know that we can't stay away from the I Ate This thread in The Kitchen. Whether it's a humble-but-photogenic salad, a sandwich thrown together from the fridge or a five-star restaurant offering, we enjoy the camaraderie among our PurseForum foodies. So, enjoy a cinnamon apple muffin, courtesy of Blueberry12, and visit this fun thread often for more delicious eats!
Thank you for joining us in kicking off the weekend with another Roundup of just a fraction of what is going on over at the PurseForum. None of this would be possible without you, and we are grateful that you are part of our fashion family. See you next Friday!