Here we are in November, Roundup readers! We're not sure how it happened, but the year has flown by and here we are, counting down to the Holidays. What better way to ring in the season than with reveals, right? We did a whirlwind tour of the parts of the PurseForum we often miss, including Burberry, Tory Burch and Juicy Couture, in addition to dropping in on some old favorites.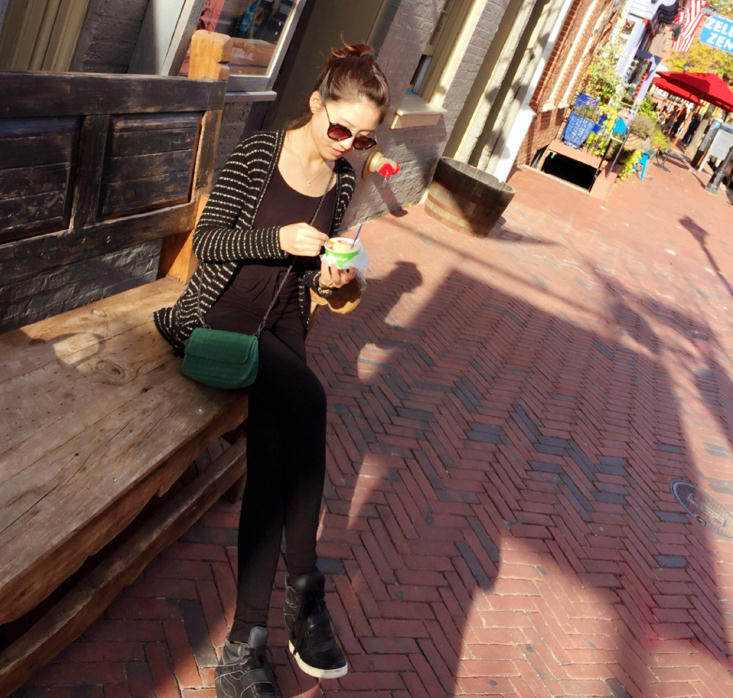 In Bottega Veneta, this little street scene caught our eye right off the bat – keaiee's jade green messenger is not only a brilliant color on a bag we rarely see, but her little snapshot is just charming.  Also in Bottega Veneta, you will definitely want to drop into this thread to see the bonus. NYCGirl shared some gorgeous BV items, but the best part of her reveal is in the second post. Congratulations to your family, NYCGirl.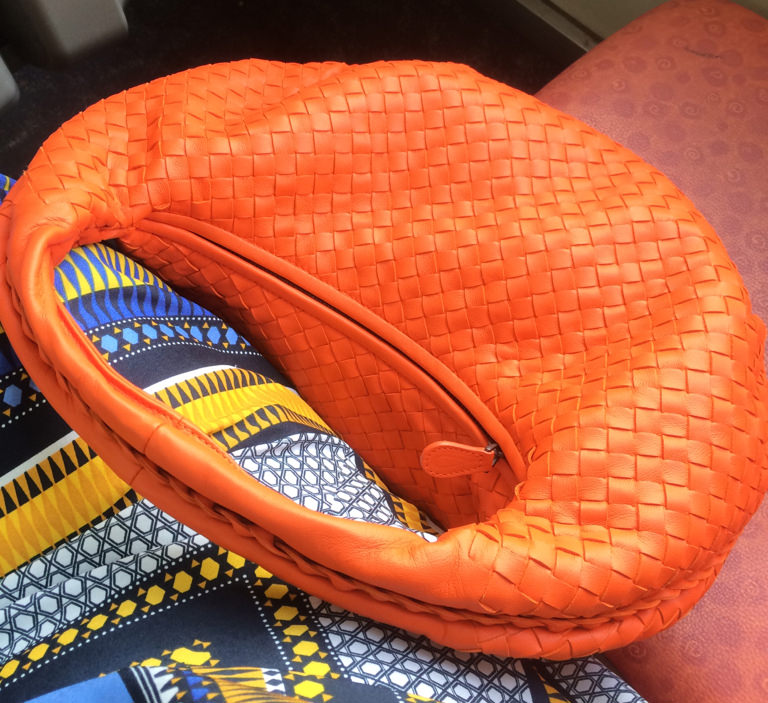 On our way out, we dropped into the Bottega Veneta in Action thread and found this gorgeous bag from LoeweLee, an orange beauty for fall – delicious!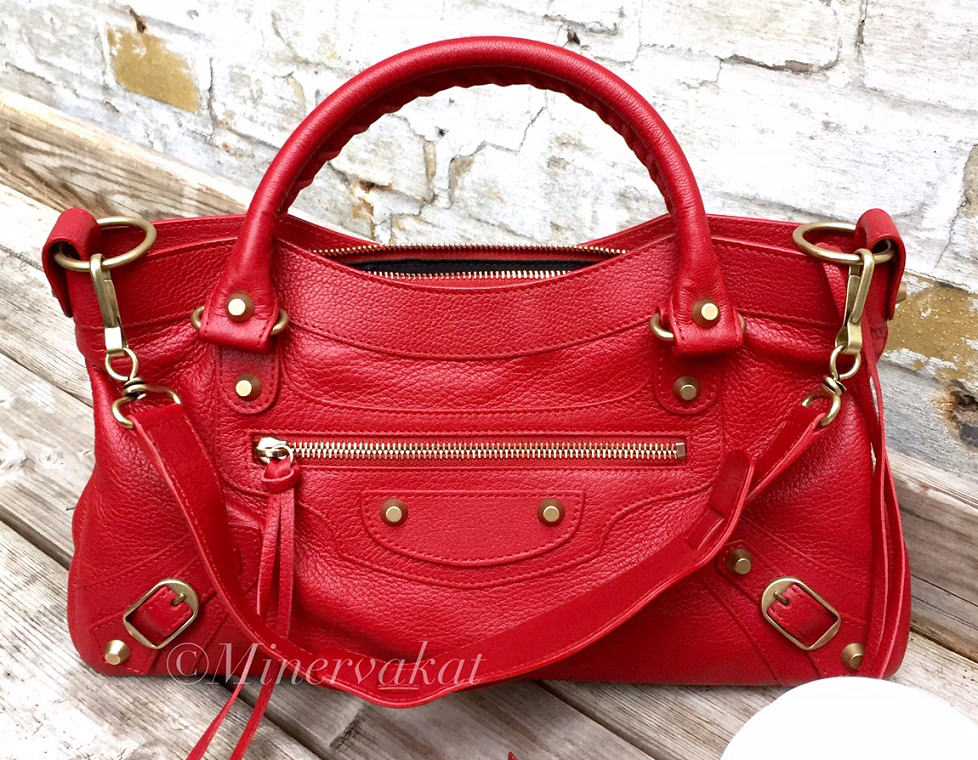 Did you gasp? We sure did. Livia1's brilliant Balenciaga Hamilton Rouge First is breathtaking, and we are green with envy. We found another treat in Balenciaga, this time accompanied by a wonderful photo album from Greece and Turkey. Pr1c355's new bag is wonderful, but her trip steals the show.
Be sure to check into the November-December Purchases Thread, which is just getting started and will no doubt be bursting with fabulous bags as the days go on. Also, stop into the What's in Your BBag thread for one of our favorite passtimes – bag snooping!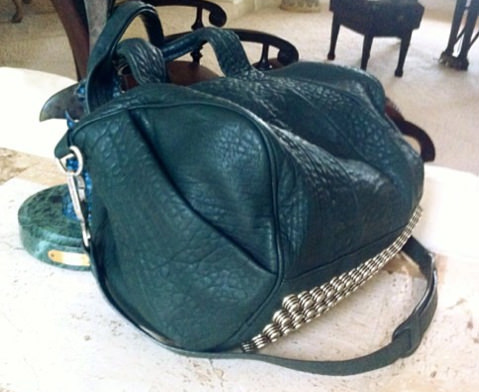 In Alexander Wang, we found a pair of Roccos and a surprise – a very successful dye job on j18's bag, reborn in stunning emerald green. The Rocco is definitely one of the smooshiest bags around and is irresistible in this color! If you are considering a one of your own, you might want to have a look at the Rocco Pros and Cons thread, where our members cover this popular bag from an insider's perspective.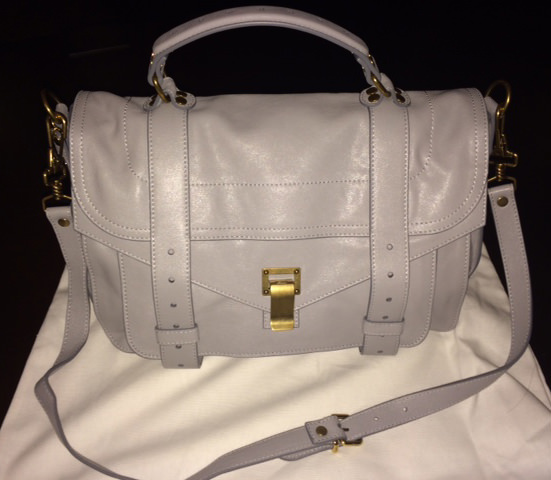 How's this for winter? This Proenza Schouler PS1 in concrete grey is just the ticket for fall and beyond. The bag above is Catash's first PS, and after a fair bit of deliberation, she made an excellent choice.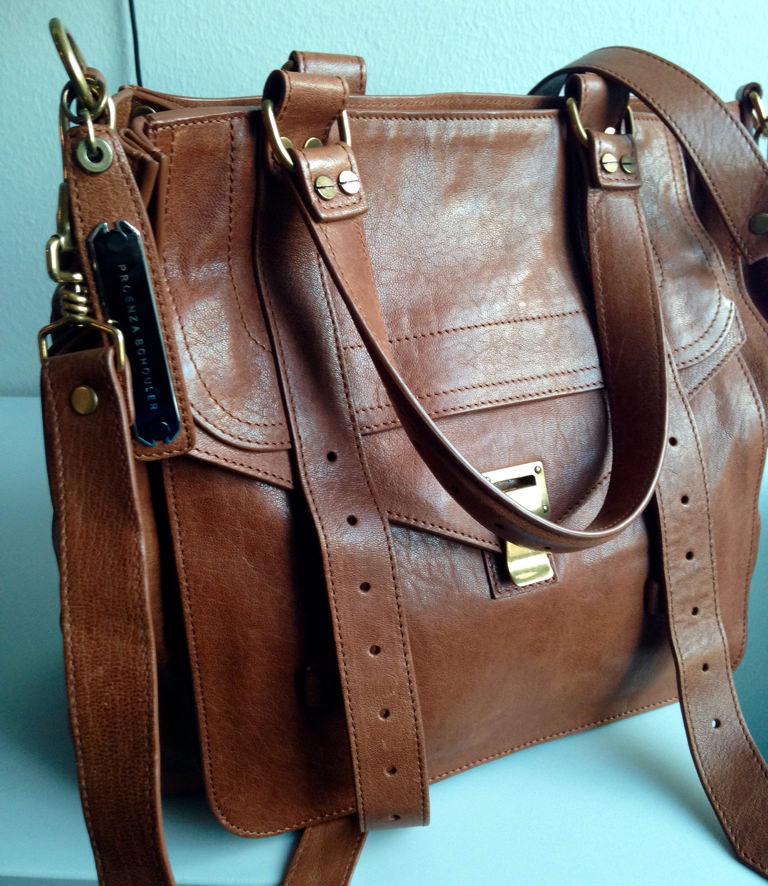 Also in Proenza Schouler, we found something a bit out of the ordinary – new_to_lv's brand new tote in utterly wonderful saddle. You will want to drop into the action thread and see modeling shots of this and many other bags from PS.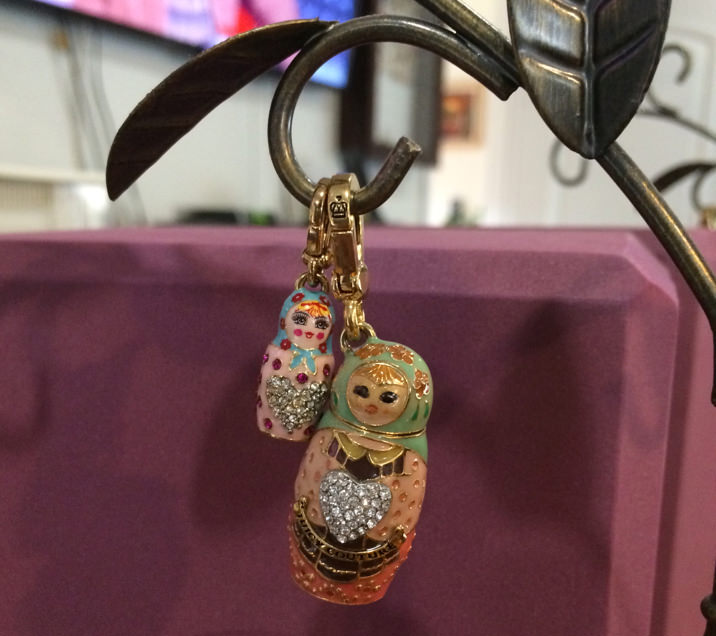 We buzzed through the PurseForum for a few speed reveals. In Juicy Couture, we found Shanibabe's adorable pair of charms, including the mini size. The rest of Juicy may be quiet, but our members still love their charms!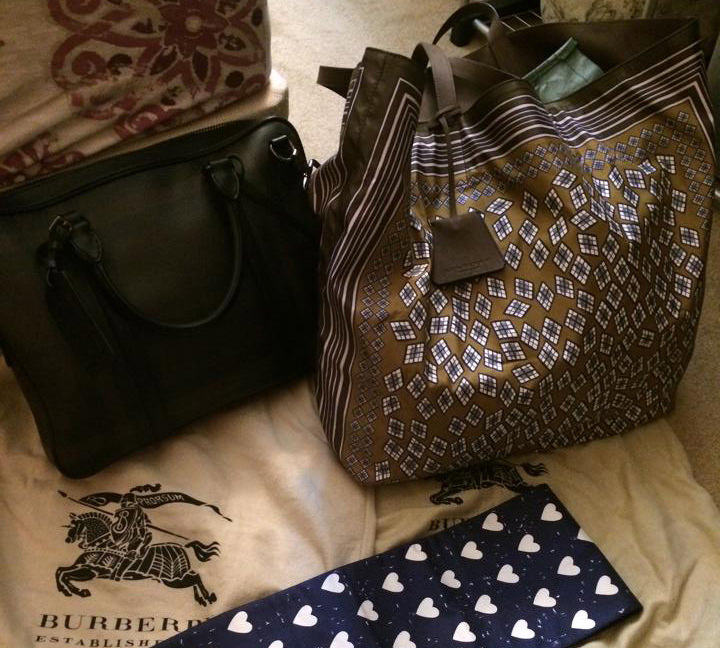 Ujili surprised us in Burberry, another of our quieter subforums, with a multiple reveal that included some lovely items. Ujili has been waiting for these goodies for quite a while, and thanks to eBay, we got to share in the excitement.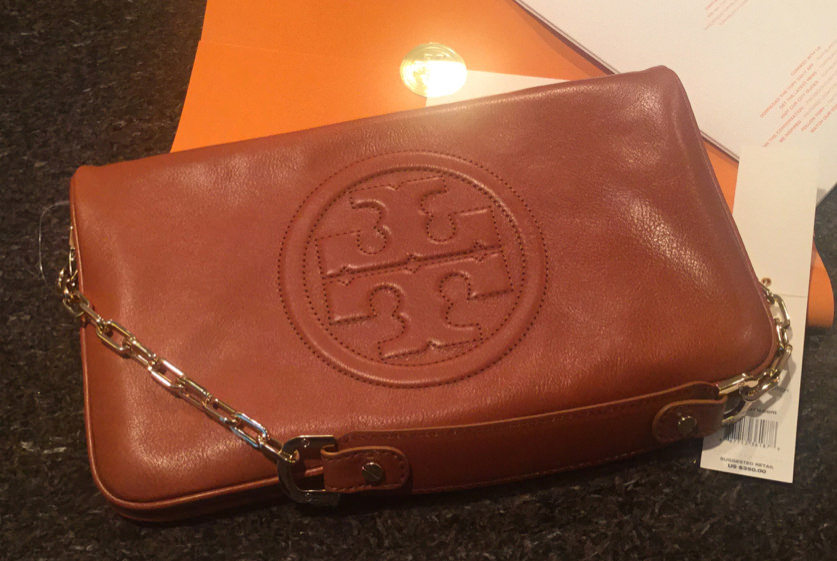 In Tory Burch, we found a nice little bag revealed by ALPurseFanatic. This should that is sure to go far this fall.
In Dooney and Bourke, Ahiko posted a new bag in a luscious chestnut brown, this time a Sabrina. MiaBorsa posted a double reveal for us, and her two bags are a pretty pair to be sure! Tlo did a bit of shopping and shared several reveals, all gorgeous!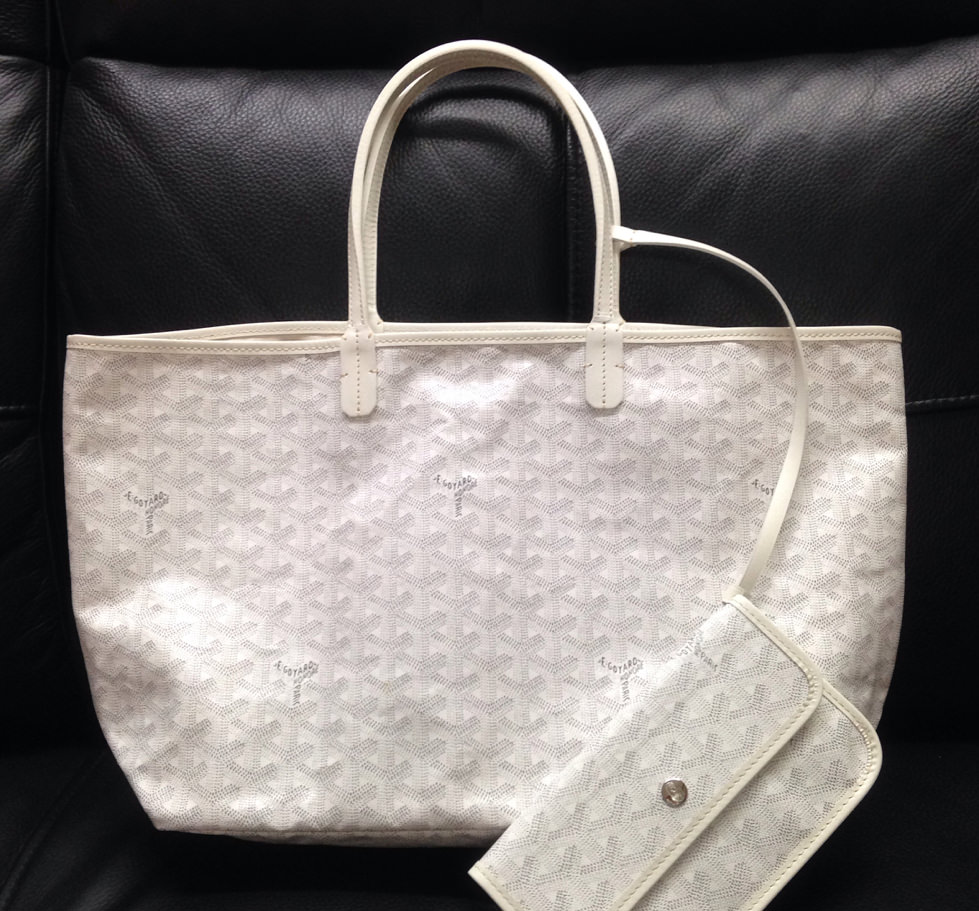 In Goyard, Hikkichan's gorgeous new St. Louis brightened up our day, and we found some nice modeling shots in the Action Thread, too!
Before we go, we wanted to share some conversations from the Wardrobe. Drop into the Trends You'd Like to See Go Away thread for some fun memories of outfits you may rather forget. BakeaCookie's StyleBook thread is going full steam ahead, and Budgetastic's request for help building a casual wardrobe is proving to be full of great style advice.
Thank you for joining us for this fall reveal roundup! We wanted to bring you plenty of bags to start of the shopping season, and hope you enjoyed them.