We are midway through November and have heard about some bad weather ahead for many of our PurseForum friends. This week, we looked at some cold weather gear and struck real gold in Hermès and Chanel. We also dropped into the Playground and the Glass Slipper. Thank you for stopping in, we hope you enjoy the Roundup!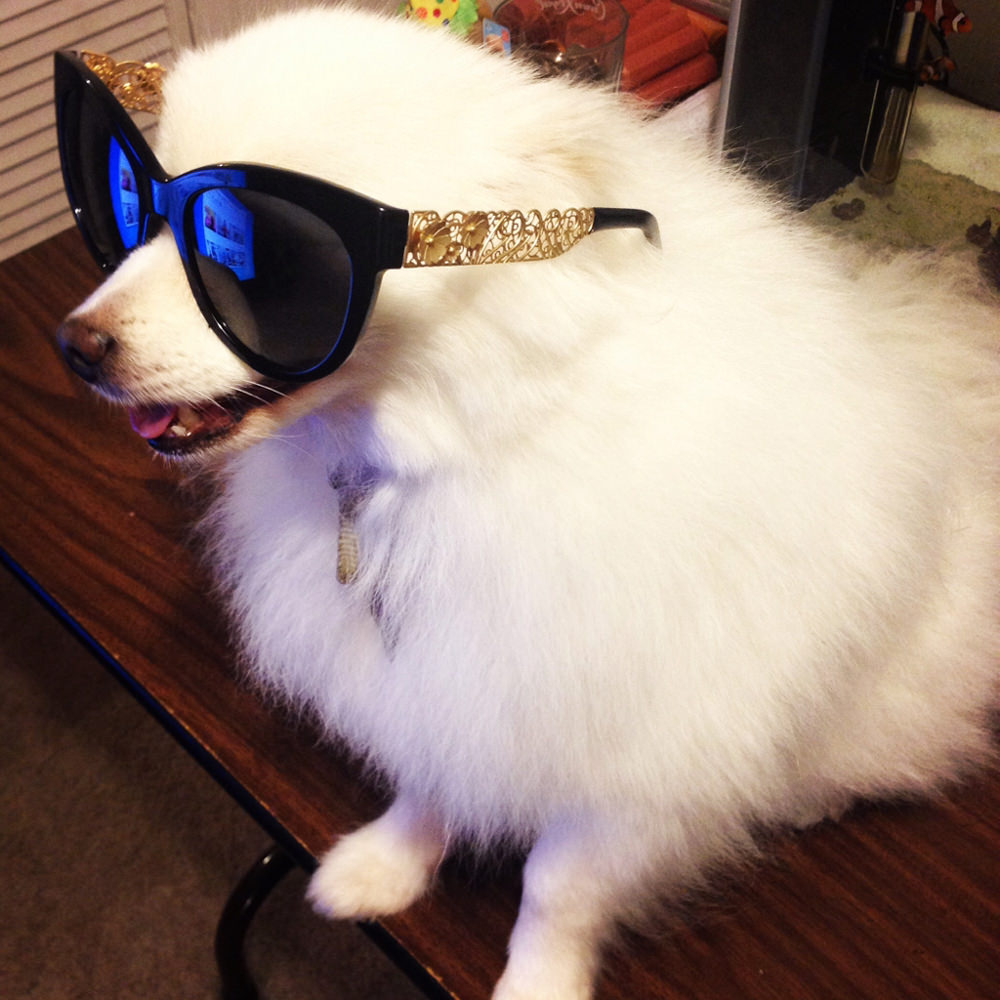 In our members-only Relationships and Family subforum, the holiday season is also the season for family drama. We ring in the season this year with absolutpink's multifaceted dilemma thread, and we are sure there is something in here that strikes a chord with just about everyone. We also came full circle with pink888's Friendship thread, another one that hit home for many members. Have you grown apart from a friend and struggled with your feelings?
Our picture this week comes from one of our favorite diversions, the Animalicious subforum. This little pup is the furbaby of deeCULLENx3, who shared pictures in the Pictures of Your Pets That Make You LOL thread. And, a little late for Halloween, we also dropped into General Discussion, where the Do You Believe in Ghosts thread is going full steam ahead. Our members have had some poignant and quite compelling experiences that you may want to share.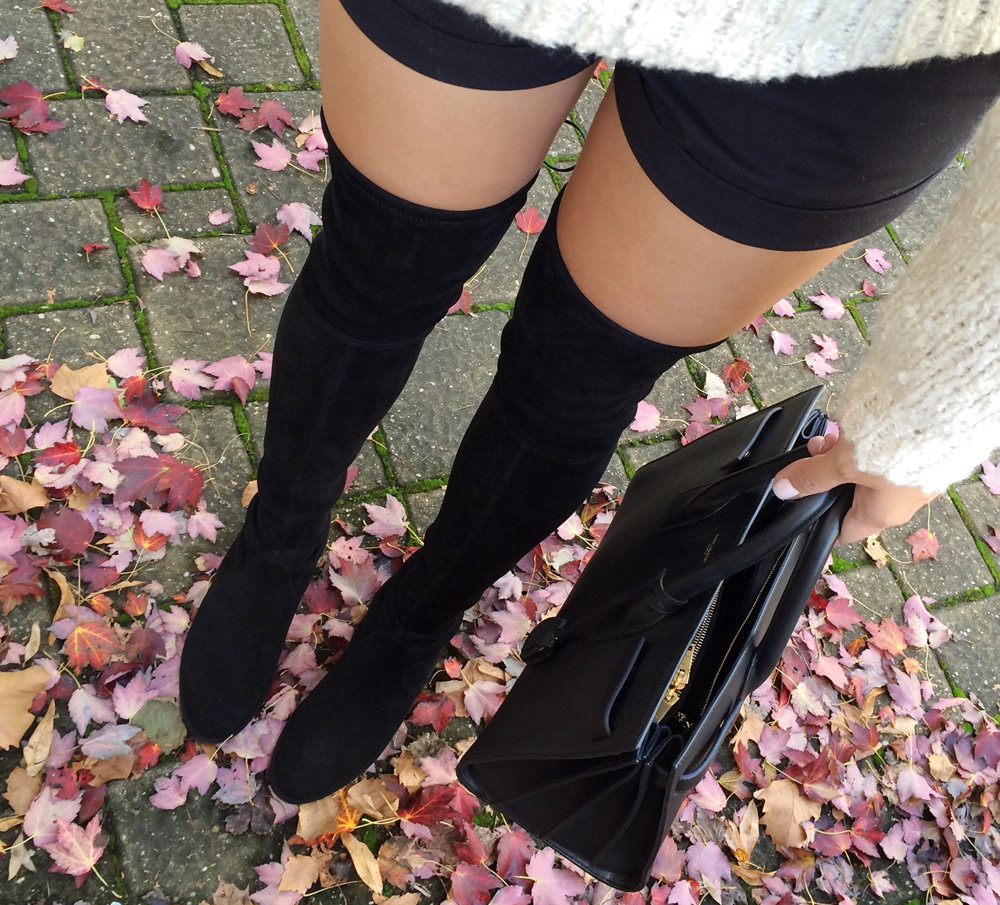 We were going to feature some nice, cozy winter wear for you, but we ran across this cute shot from alyssalenore in the Stuart Weitzman thread in the Glass Slipper and thought it would be fun to share. If you want to ponder more boots, there is a new Stuart Weitzman boot thread starting, as well as threads on boots from Chloé, Acne, Rag and Bone, Isabel Marant, and more.  Over in Christian Louboutin, orid has boots on her mind as well and needs help making a decision.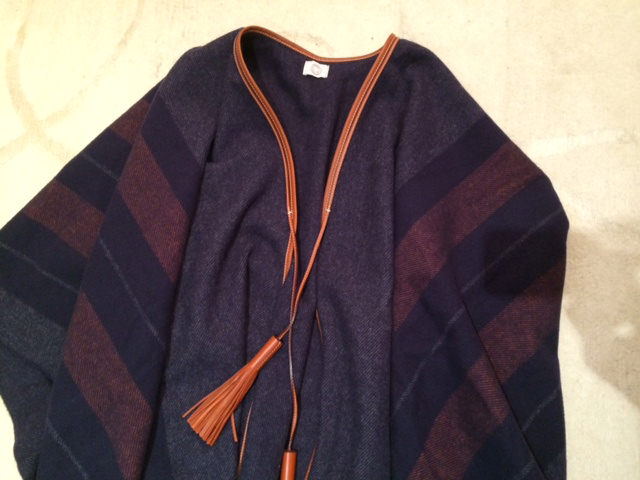 In Hermès, we found something that is just the ticket for a crisp fall afternoon: the wonderfully decadent Rocabar Riding Cashmere, a gorgeous accessory that has knocked everything else off our wish list. HfromT picked up one in luscious anthracite; these are so cozy and irresistible, and the thread is full of them in all the rich, deep colors Hermès does so beautifully.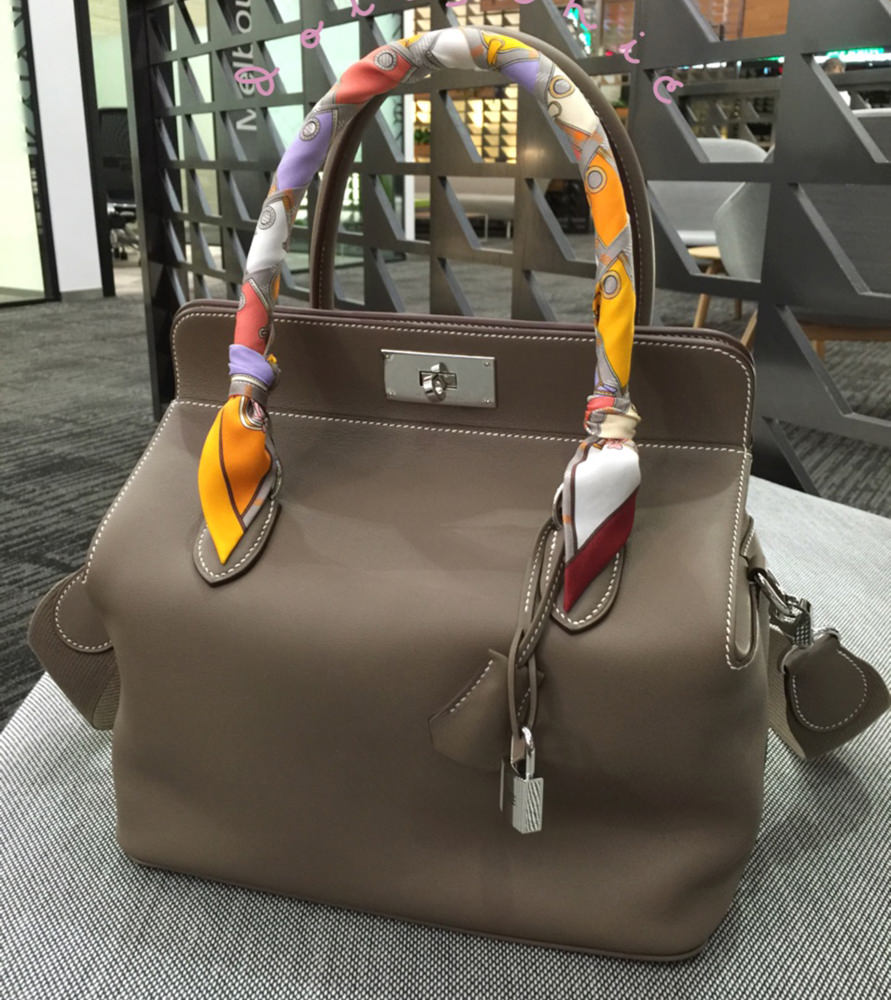 Also in Hermès, we spotted this sharp bag, the Toolbox, from dollychic. This and many other fabulous purchases can be found in the What is Your Last Purchase thread, where vicarious thrills are always in store. We also have a lively discussion on the subject of painting Hermès bags; please feel free to weigh in right here.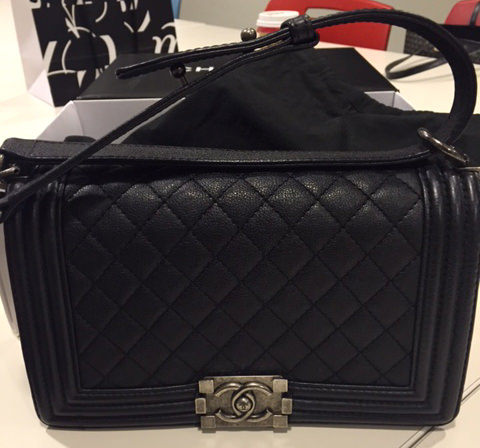 In Chanel, we found an instant reveal right at press time: this elegant matte Boy that round a new home with Juliex3. We also noticed that the Earrings thread got a bump and found mizztnoi's collection was a good part of the reason. Plenty more beautiful earrings follow in short order, so if you are a fan of Chanel's jewelry collection, you will not want to miss this thread.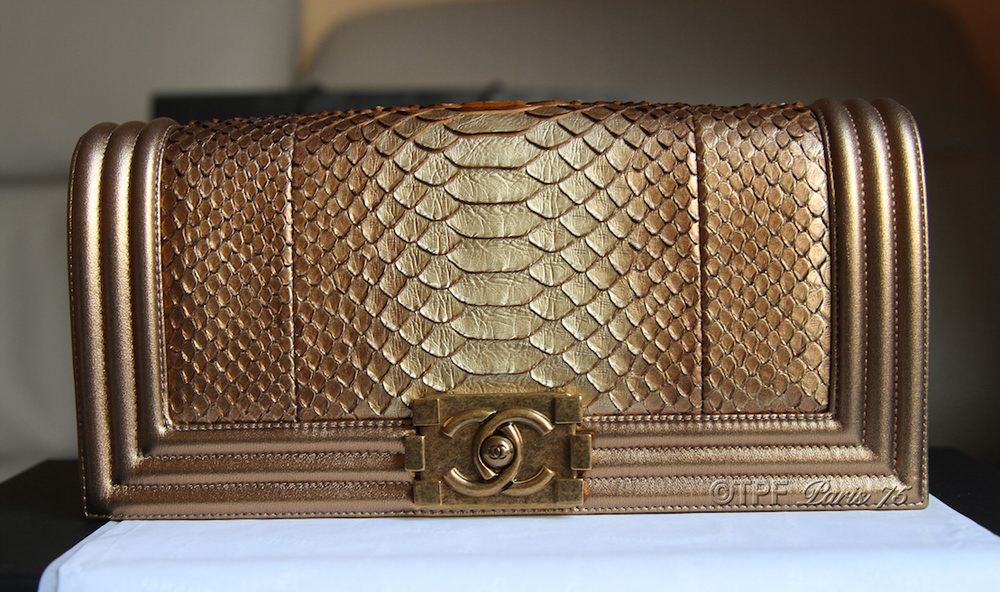 It was a hard choice selecting a bag to highlight here, so we picked two. This gold python Boy clutch is stunning, and Paris75's thread is full of absolutely world-class photographs, from box to bag. From earrings to footwear and all the bags in between, we have you covered in our Chanel subforum – if you are a fan of the shoe line, stop right here to see the espadrilles our members have added to their collections.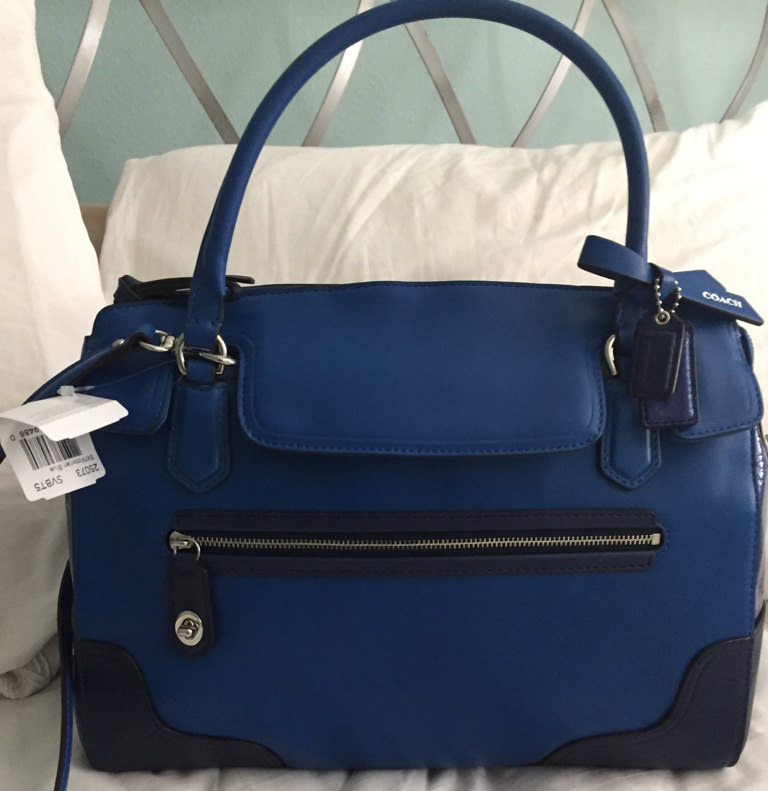 BeachBagGal snapped up a lot of Coach goodies this week, including this rich blue Poppy, which is just the beginning. Abwd showed off a lovely tote in chalk, and included modeling shots, which are always welcome and so helpful when making a selection. Snoflinga showed off a new bag as well, a pretty little mini chain purse in shimmering metallic.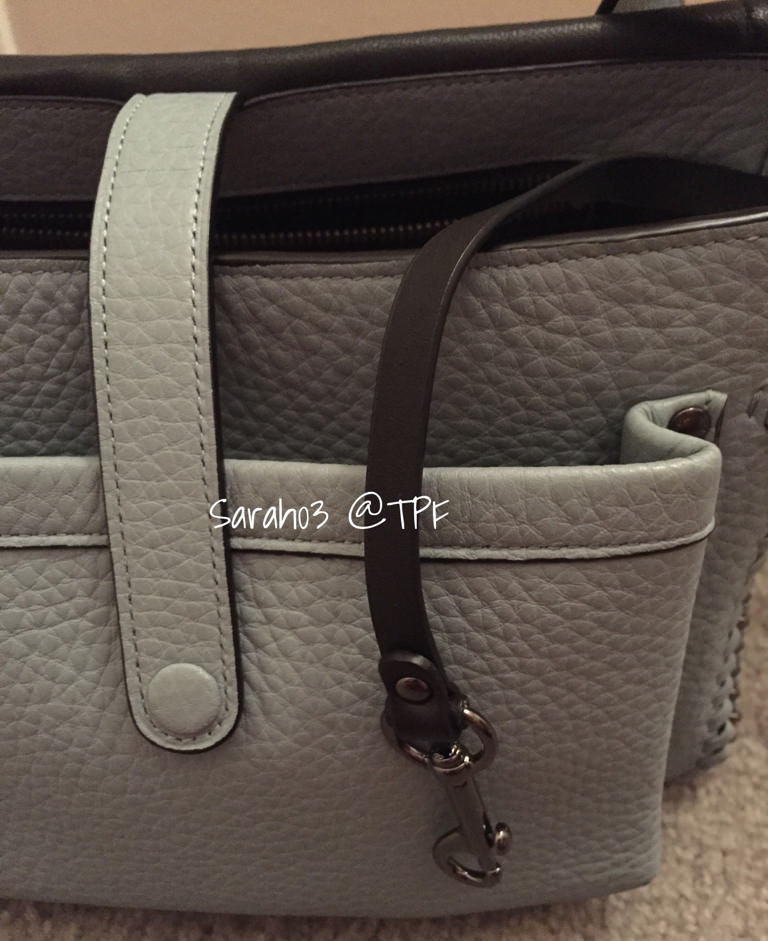 Sarah03 revealed a great selection of bags, all beautifully photographed. We missed it in September, but we are sure you will enjoy this reveal from unfurling, who is right in her description of this Gramercy as a dream come true.
That's all for this week's Roundup, and we hope you found some interesting bags to admire and conversations to join. We will be right here next week for another edition, and hope that in the meantime you have a wonderful weekend and week ahead. Thanks for stopping in!