Well, we made it through the week. And there are handbags to admire, so we will get right to it. Our PurseForum members have been shopping, and we are here for all of it. Dior, Louis Vuitton and Hermès were among our stops this week, so we will hit the ground running–join us!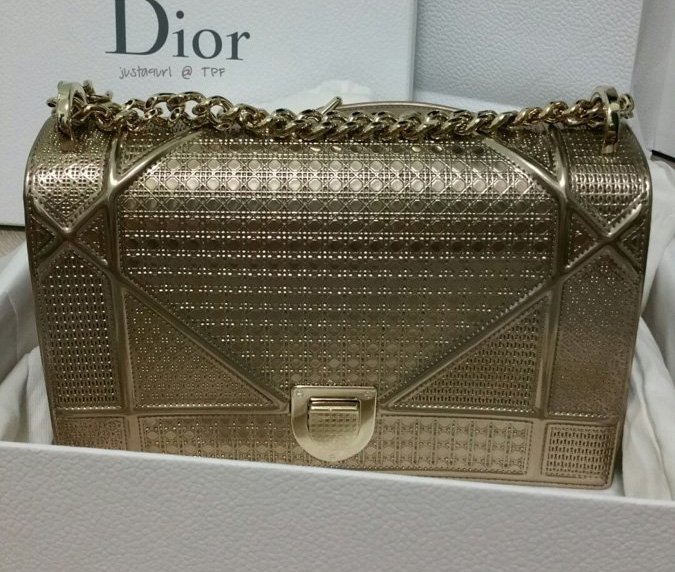 The Diorama is one of Dior's most popular bags, and we understandably see them quite often on the PurseForum. This champagne metallic Diorama from justa9url is a festive take on this new classic and looks to be a perfect go-to bag for the upcoming holiday season. Congratulations justa9url, this is a great "first Dior" and we thank you for sharing!
Also in Dior, we are tracking the collaboration between Dior and seven artists (Mat Collishaw, Ian Davenport, Daniel Gordon, Chris Martin, Jason Martin, Matthew Porter, and Marc Quinn). You can also visit the Reference Library for more information on Dior's other styles and offerings.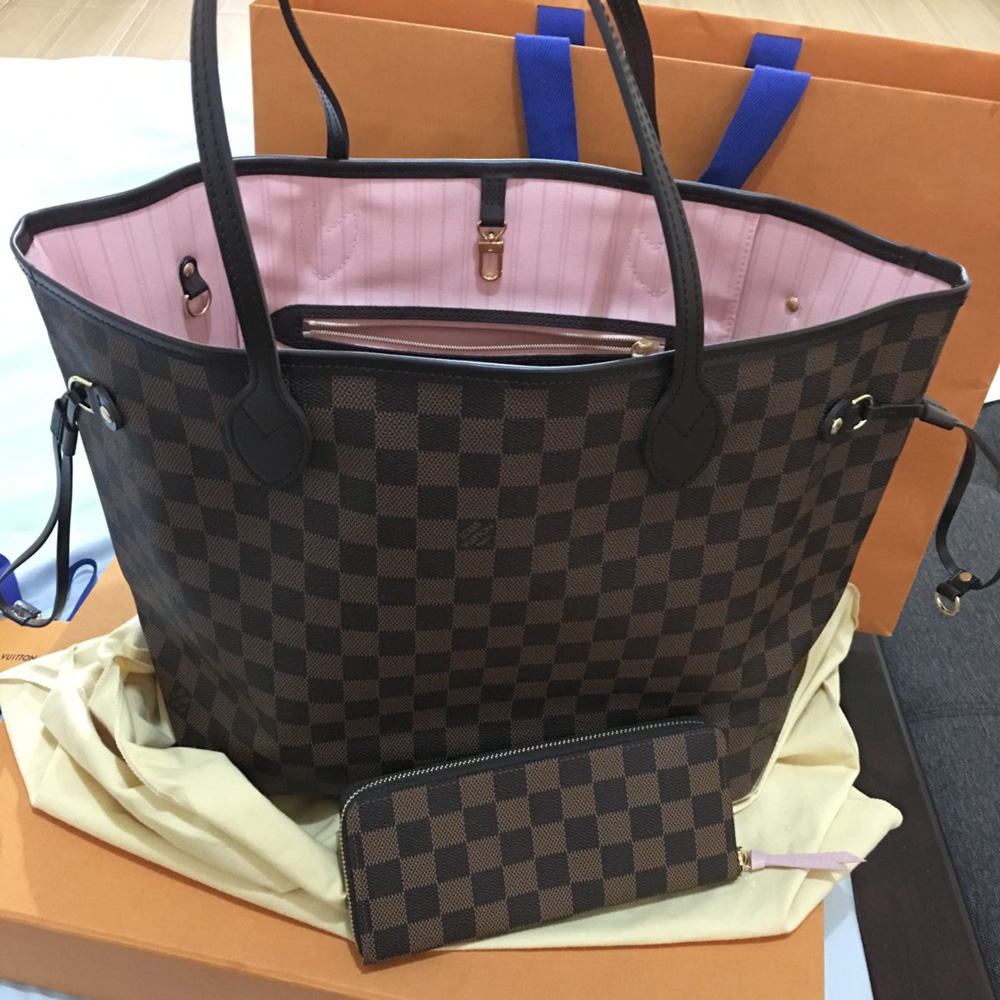 P.l.c.r. celebrated her birthday a little early this month with this double reveal in Louis Vuitton. Both the wallet and Neverfull have matching pink interiors and make for a very pretty pair. Happy Birthday p.l.c.r.!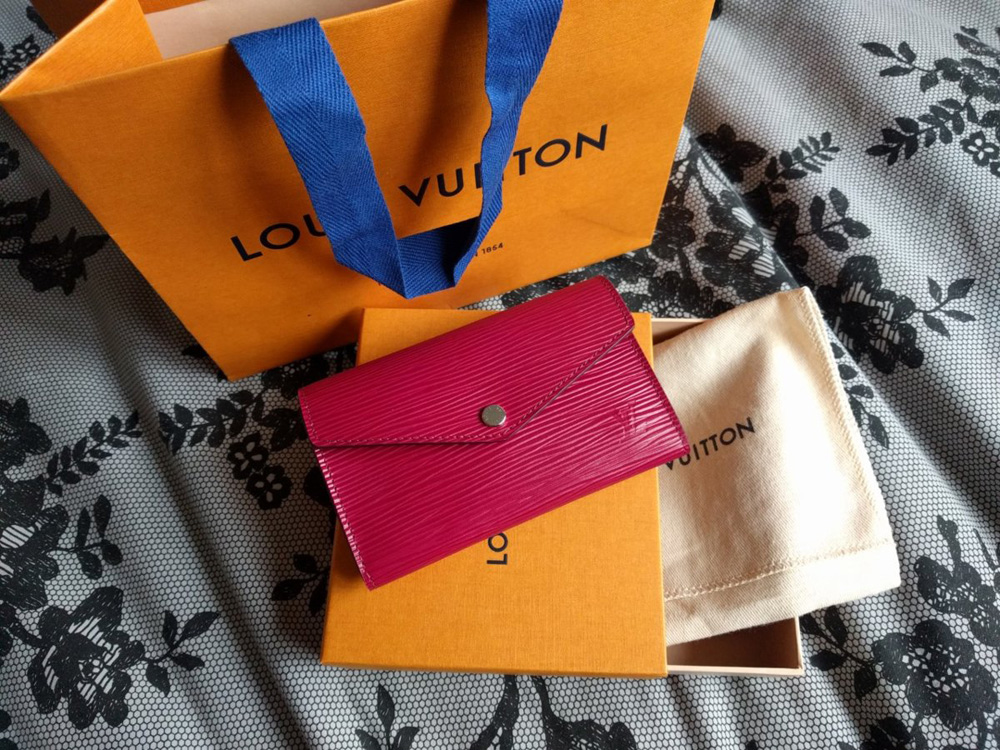 We love small leather goods, and Kate1989 does too. Kate shared her new Epi key pouch in the November Purchases thread, which was one of the fastest-moving threads on the PurseForum this week.
Also in Louis Vuitton, we have an interesting conversation concerning love for bags that are way over your budget. If you love handbags, you can no doubt relate to this. This bittersweet thread is picking up steam, and we are sure the topic would be hot in any of our designer subs, so feel free to start the conversation if it is not already underway in your favorite brand subform. LV fans, drop in and share your story!
Other spots you might like to visit this week include Burberry, where much of the talk is of course about coats. We also found this beautiful sight from ThingumyPoppy, who shared the contents in her reveal thread last month. You can also find a primer on Burberry scarves in this thread, which includes quite a lot of useful information on other brands as well.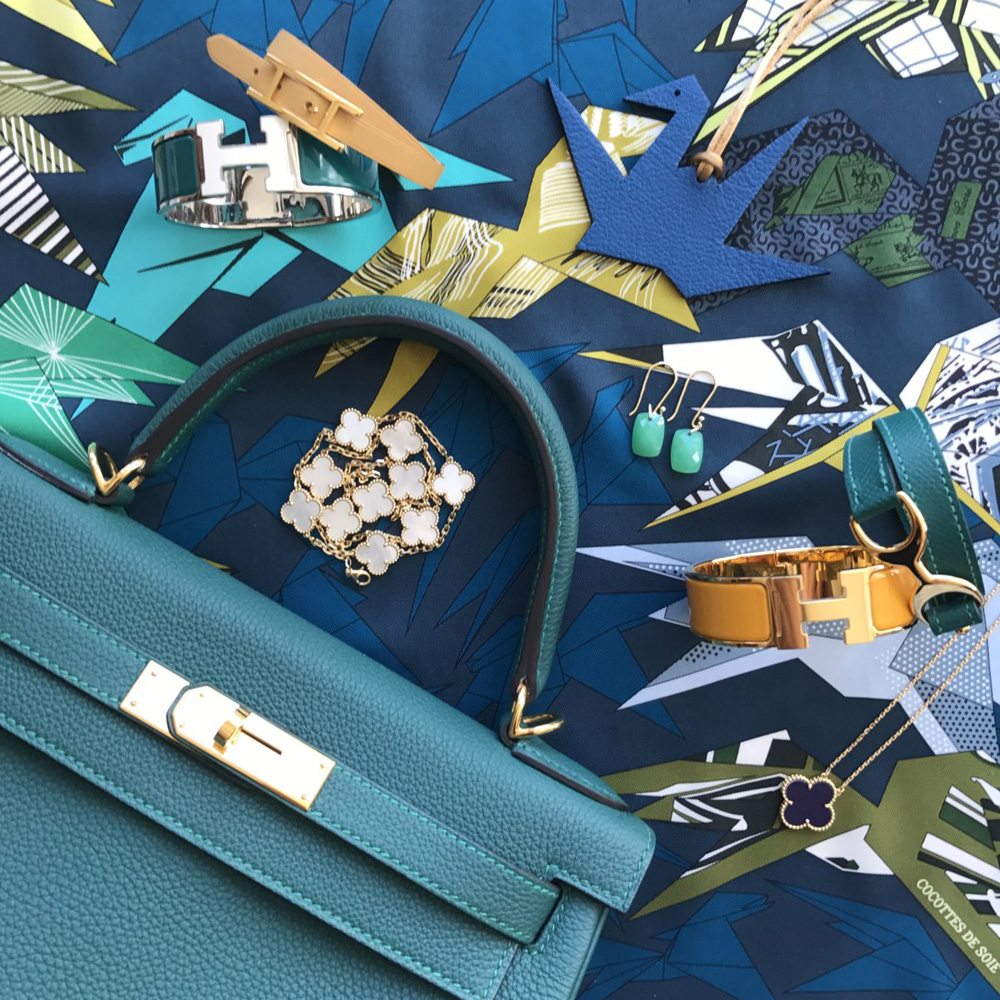 Speaking of scarves, we were hanging around Hermès this week and dropped into MYH's epic Scarf Showcase, which is eye-popping entertainment for any fashion lover. MYH is a delightful writer and photographer, and her thread makes for entertaining reading. You don't have to be a patron of the Orange Box Store to enjoy this beautiful homage to one of the world's most historic brands–think of it as a little getaway for the senses.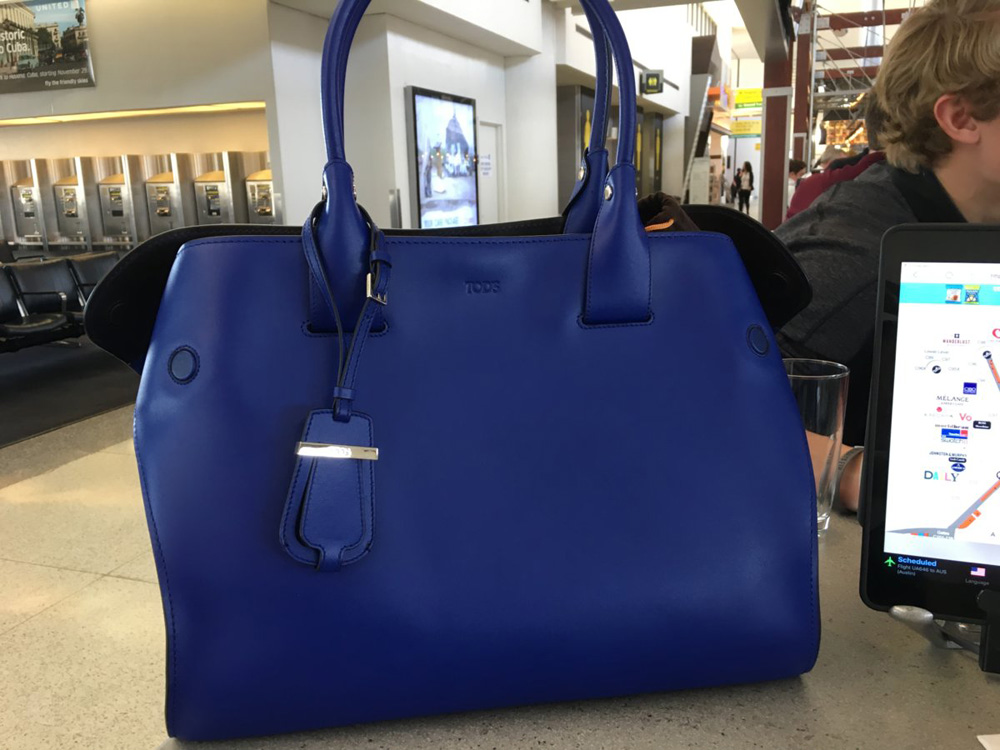 Here's another quickie reveal, this time from Tod's. Aienhannah took advantage of an unplanned trip to the Tod's boutique to look for a new work bag, and she found this absolutely splendid Cape on sale. Tod's makes some great-looking bags, and you just might find one that strikes your fancy in our Tod's subforum.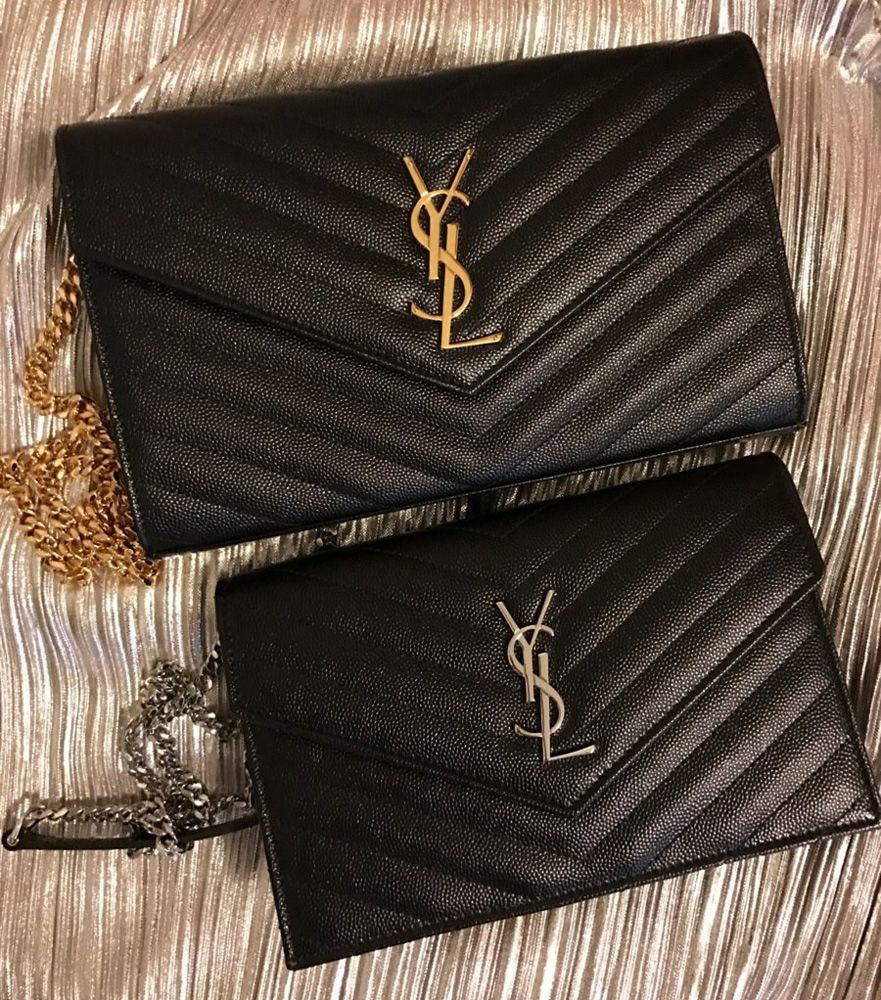 It goes without saying that two new bags are better than one, and who doesn't love a wallet on a chain? This quickie reveal of a pair of Saint Laurents by slc9 shows off these two beautifully, and there are plenty more pictures in the thread if you would like a closer look.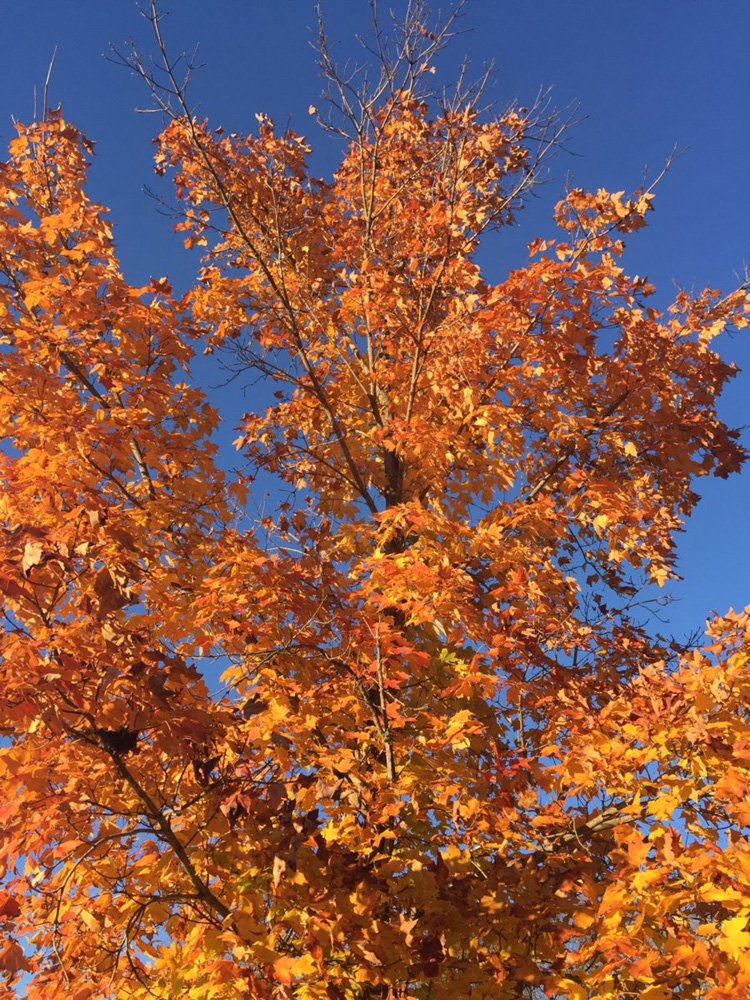 Remember, the PurseForum is so much more than purses. There are many non-fashion topics to discover, like the myriad conversations going on in the Playground that might interest you: Animalicious, where animal lovers meet to chat; Television & Cinema, where you can escape even further after escaping with your favorite show; Bon Voyage, where you can plan a real escape; and many more conversation destinations to help you pass the time with good company. Thank you to Kendie26 and the Garden Photographs to Share thread for this stunning reminder of the wonderful colors of autumn.
That is all for us. We appreciate you stopping in and wrapping up the week with us. Have a lovely and safe weekend and week ahead.