Welcome to the unofficial start of summer in the US! In America, we traditionally ring in summer on Memorial Day, which falls on Monday, May 26th, this year. We have been looking forward to summer since Christmas, it seems! This week, signs of summer were everywhere – in Balenciaga, we found a particularly sunny yellow bag ready for summer. We also visited Home and Garden and some other designer destinations, so come on along and join us in this week's PurseForum Roundup!
---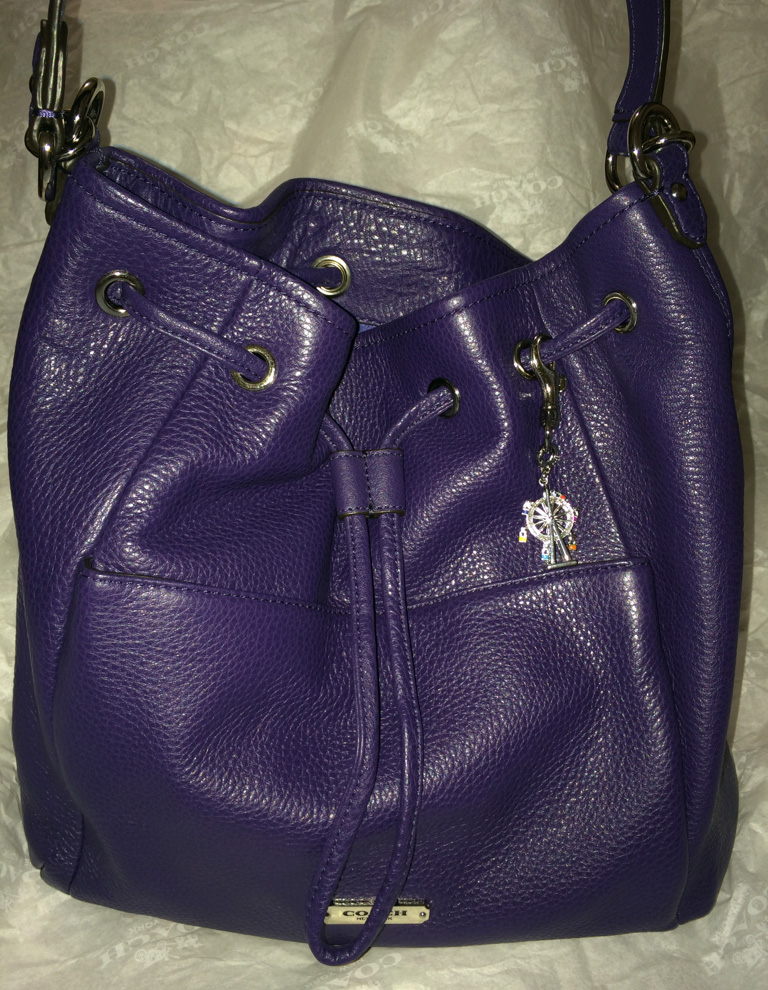 In Coach, LovingLV81's reveal of new sunglasses reminded us that bags are not the only way to usher in summer, and LocaLady started off the new Lets Share Rainbows thread with colorful a bag lineup that has everybody talking.
Deep purple isn't exactly a color of summer, but rose10's new bucket bag is so on point with the season's trend – and we love purple – so we could not resist! This lacquer blue Georgie from frivofrugalista certainly has a summer sky vibe, and we love this wearable style. May has been a busy month for our Official Coach Spring 2014 thread, too, so be sure to catch up on the styles in the boutiques at the moment.
---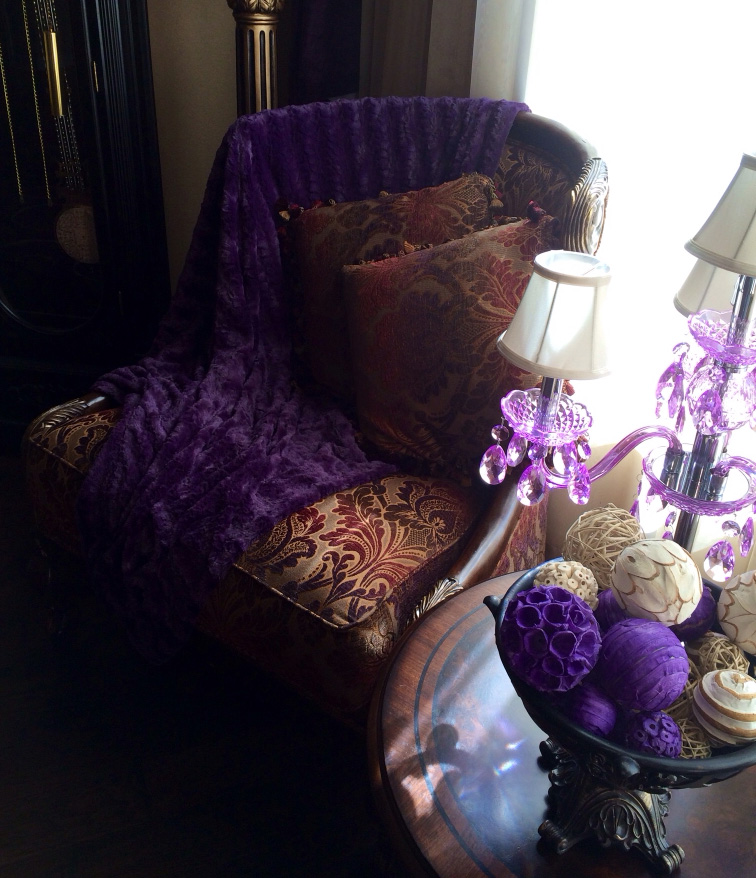 Roundup regulars know we love to visit the non-bag areas of the PurseForum and share glimpses into our members' lives outside of their bag collections. This week, Home and Garden has been very busy, with discussions on every topic you could imagine. In the Newest Decor Items thread, we found this gorgeous shot of peaceonearth's new throw, just one of the many stylish new purchases revealed over the last month.
We also have a lively NYC rents rant, a discussion on candle scents and a thought-provoking discussion on whether members are content with their current houses. Our Playground has something for everyone, including discussions of current events, the hottest TV shows and a popular forum dedicated to our pets – Animalicious.
---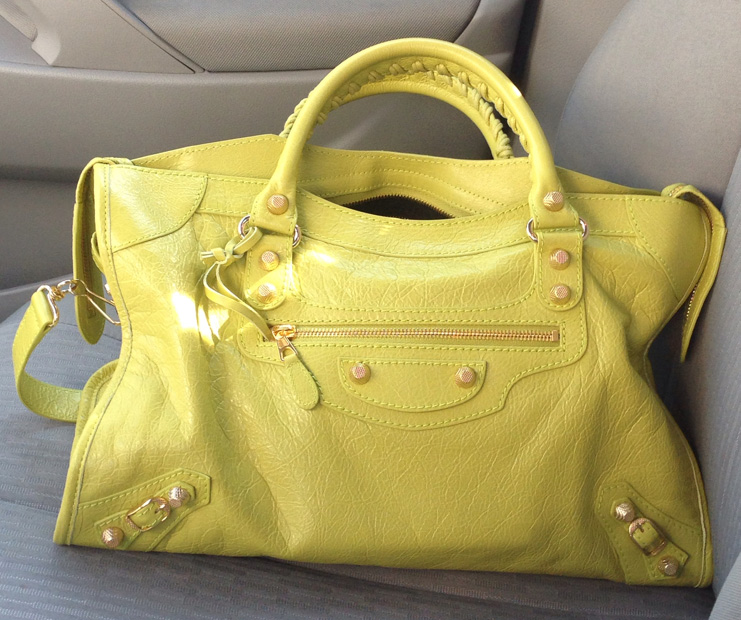 In Balenciaga, we stopped by the March/April purchases thread and found this cheery bag that has found a home with Dils. We also spotted a gorgeous new Day in a color Roundup readers will know made us swoon – congratulations to peachylv on this periwinkle beauty! Nothing says summer like a ripe tangerine, and gettinpurseonal showed off her new-to-her Balenciaga Day bags – two as-new bags for the price of one, an irresistible bargain.
Fellow lovers of purple will enjoy rainneday's new raisin City; if a handy hip bag is more your thing, you will love this soft grey Hip from Heart Star. On another note, Balenciaga regulars are well versed in the strap connundrum – specifically, the difficulties associated with ordering custom straps from Balenciaga – and the topic regularly appears on page one of the Balenciaga subforum.
This week, however, the subject has taken a turn for the better as porscheNchanel shared her brand new custom strap for her Arena Classic. We love how our PurseForum members help one another solve these nagging issues, and we love seeing their reveals even more.
---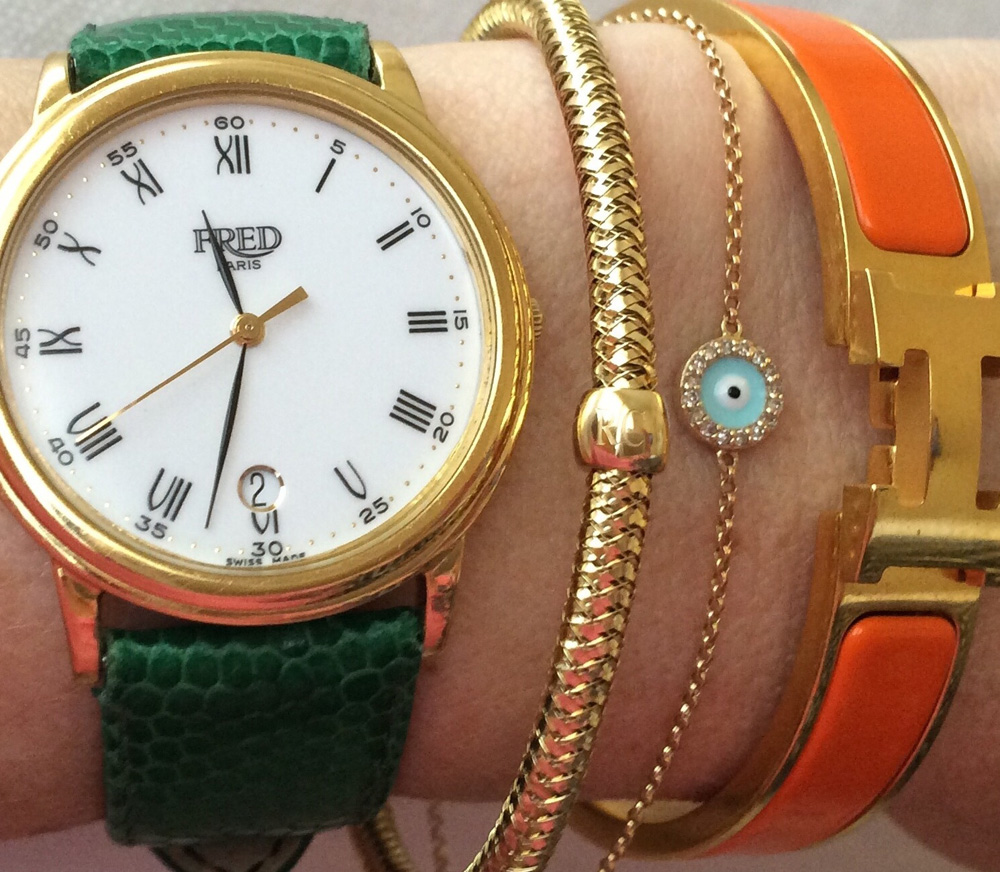 We visited the Jay Strongwater charms thread in the Jewelry Box last month, and this week we see that plenty more charms have been added, so do stop by and see the growing collection – we found a favorite, have you? We also have an interesting new thread on jewelry myths and superstitions that makes for some fascinating reading.
Speaking of which, an evil eye bracelet takes center stage in this splendid stack from Cartierangel in the Layering and Stacking thread; the evil eye also has its own thread in case you are interested in more on this particular motif.
---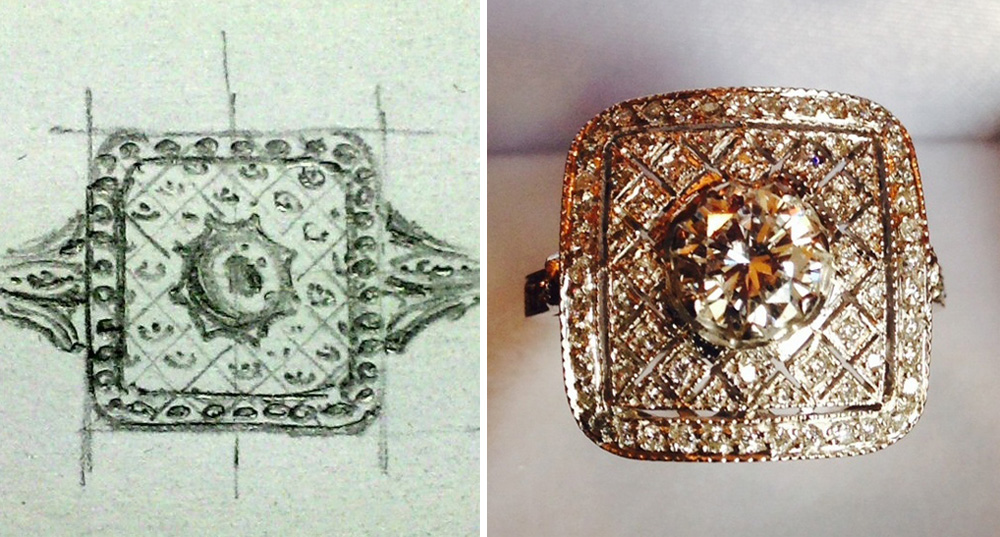 In the Engagement Ring thread, we all had a lot of fun watching the progress of Chilean's custom engagement ring creation for his upcoming proposal. Our members were generous with feedback during the process, and thrilled to see the final result. Now we are just waiting to hear how the proposal went (and waiting for our wedding invitations, of course).
---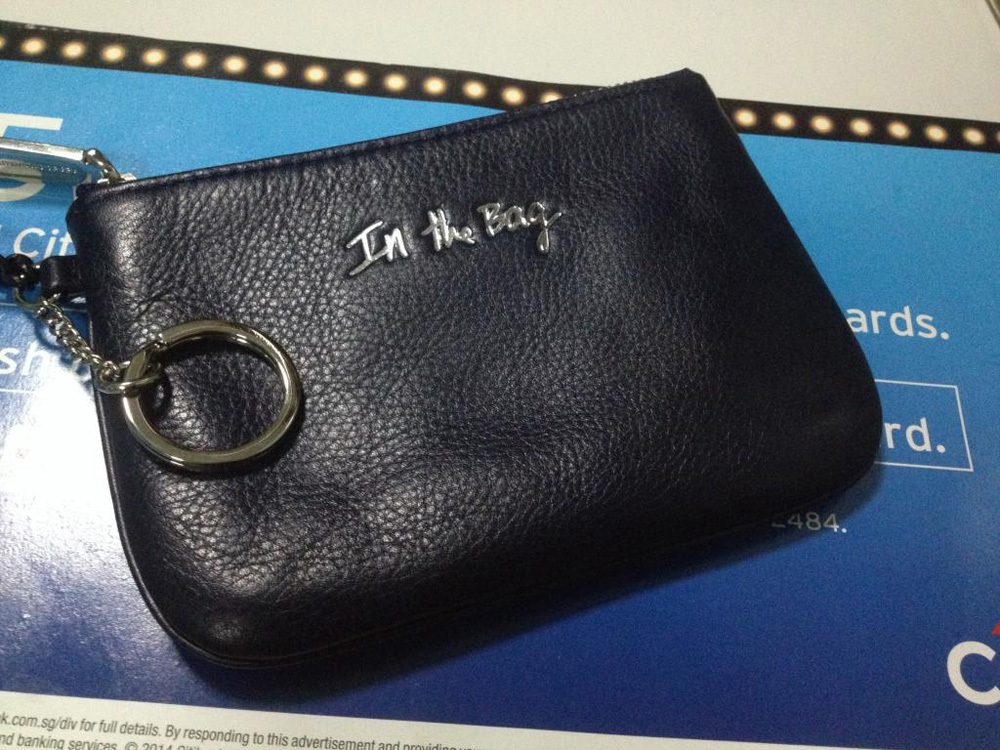 We thought we would close out the Roundup with a couple of quick reveals around the PurseForum. In Rebecca Minkoff, we found Liyanamz's very cute Cory Pouch in the May Purchases thread. RM fans have other styles and purchases on their minds, so feel free to come on over and see what they are up to.
---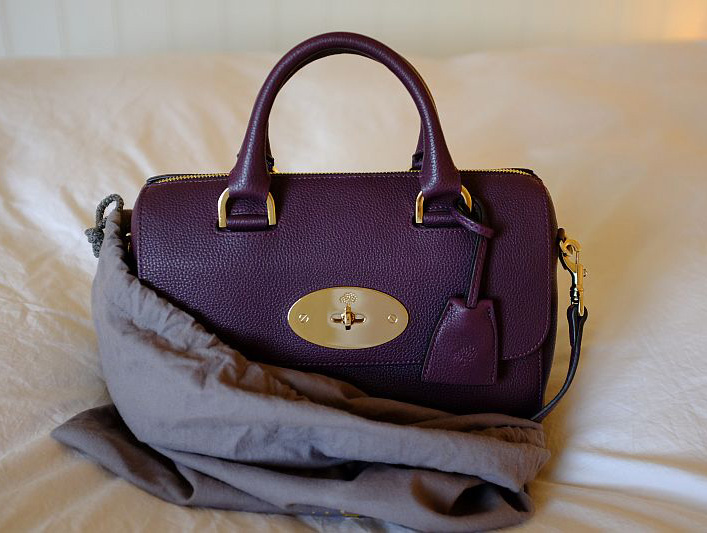 In Mulberry, MetLen's new aubergine Del Rey topped the charts, and for good reason. This pretty bag was not the only excitement in Mulberry, however – we also caught up with the Spring sale and reveals from aerihna and handbagahholic, among others.
Again, we wish you a very happy Friday, Roundup readers, and a safe and wonderful Memorial Day weekend. We hope you have time to visit with family and enjoy fine weather, wherever you are. We look forward to seeing you right here next week for another edition of the PurseForum Roundup!