If you are anything like us, you are stunned that yesterday was the last day of April. And, if you're really like us, a pretty bag will take your mind off of just about any worry, even the swift passage of time. This week, we looked in to the Jewelry Box and dropped into Louis Vuitton and Balenciaga, where it was not all good bag news. Welcome to the Roundup!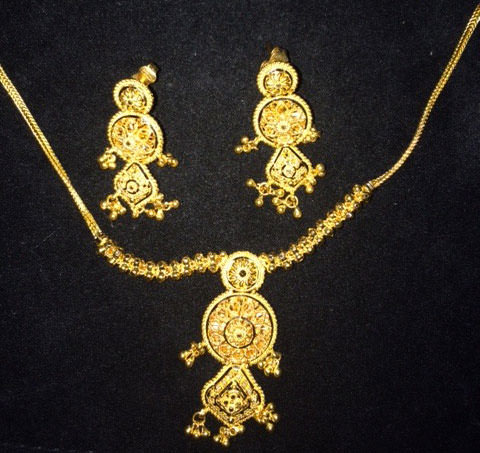 The PurseForum's Jewelry Box is chock full of Tiffany, Cartier, Van Cleef and Arpels and watches and rings. We love to prowl around for the unusual pieces, and this week we found a beautiful set that Thingofbeauty picked up and generously shared with us.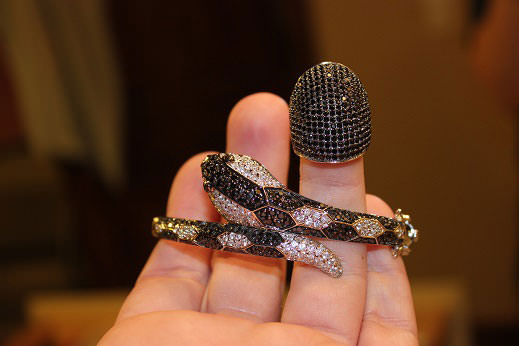 Gaudygirl also showed off some unusual pieces in the Semiprecious Stones thread, where we also found mistikat's incredible carnelian, opal, malachite and various other beads. This thread is fast becoming a favorite of ours, and we hope you will pay a visit and perhaps share some of your collections, too.
Last but certainly not least, how about the Apple Watch? Where do you stand? We have a thread just for you to share your thoughts or simply check in to see where are members stand on the new wearable technology.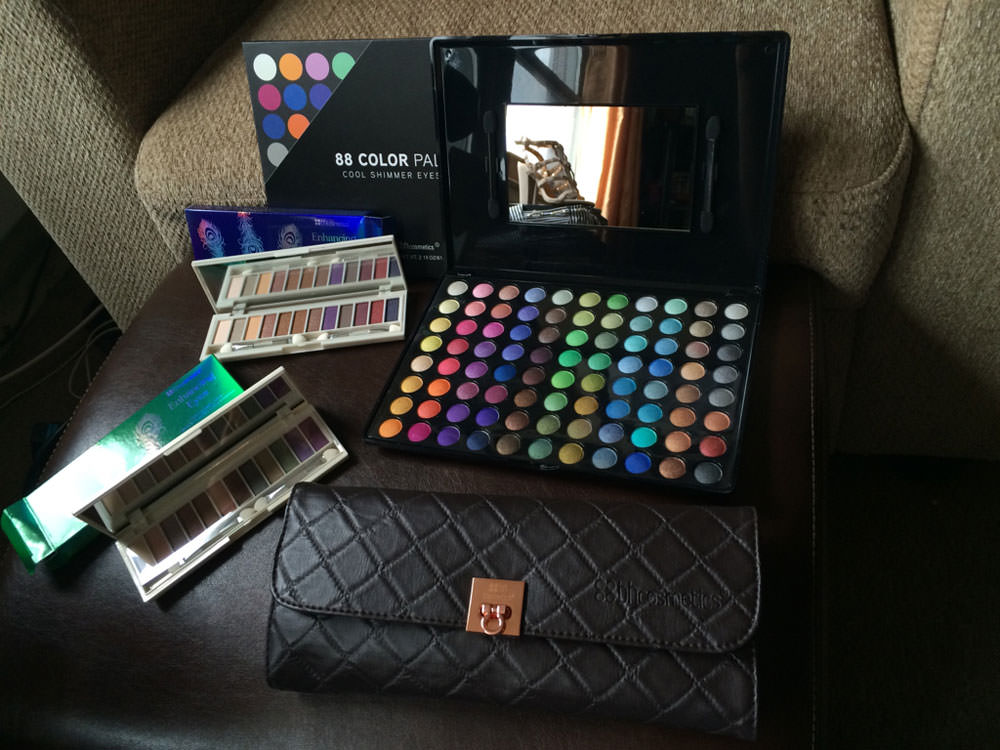 You may remember that our Beauty Bar is not only a place to talk about beauty products, but is also the home of many gift exchanges and swaps. Members fulfilling the requirements send out swap boxes and Random Act of Kindness (RAOK) activities throughout the year. This week, we visited the Hoppy Spring RAOK thread just in time to catch this beautiful reveal from Mrsbagalot1222, who is understandably thrilled at what her gift exchange partner shared with her.
Do you know the Price for Beautiful Hair? We do, and we have a thread dedicated to this question so you can know, too. We had scents on the brain this week, and the Signature Perfume thread gave us lots of ideas for our next trip to pick up a new fragrance.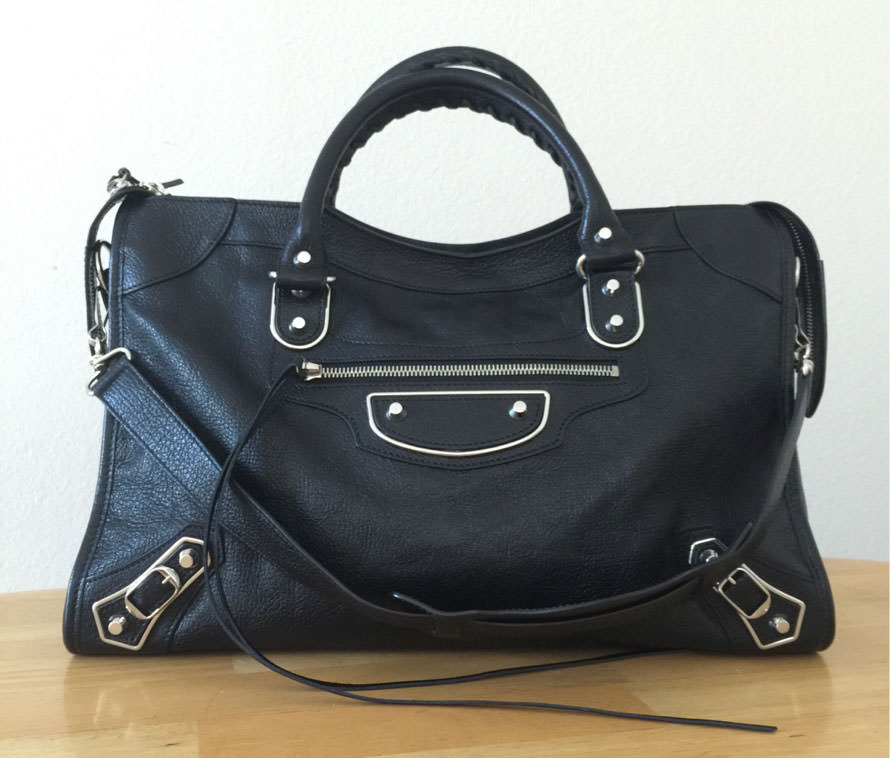 JP23 rocked her new bag in Balenciaga, and what a beauty. If you like pink, you will really enjoy this reveal from PrincessCypress, not just for the bag, but for a fabulous pair of Valentinos, as well.
Sometimes members share less-than-happy news about their bags, and this week, a City Bag of questionable quality came under scrutiny, and for pretty good reason. Stop in to see how FrenchBulldog resolved her issue–you may be surprised. Happier reveals abound in the March/April purchases thread; you will love the variety of great bags in this fast-moving thread.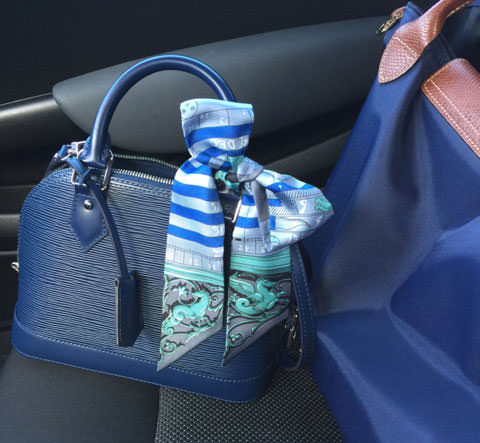 We found a fun thread in Louis Vuitton this week, where shots like this bag from Nivahra answer the question, "Who is in your passenger seat?"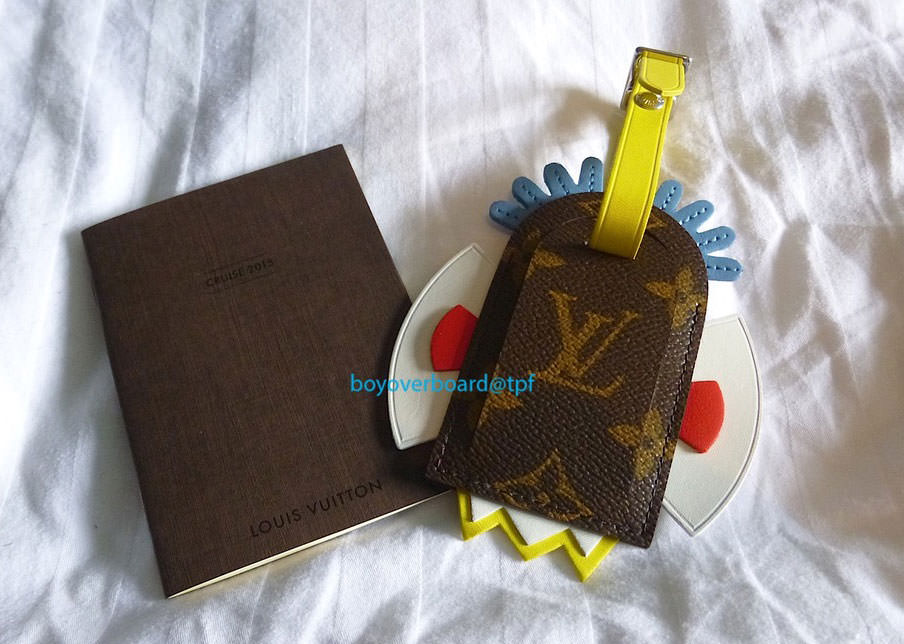 Boyoverboard grabbed our attention with his Big Haul thread–a definite must-see for any lover of small leather goods. There are plenty of wonderful detail photos in this thread, and boyoverboard really did an amazing job of selecting his new pieces.
Staceyjan asked for some assistance this week, and our member are jumping right in to help her pick out a special gift for her mom. It's not too late to weigh in, and in the process, you might decide on your next bag, too.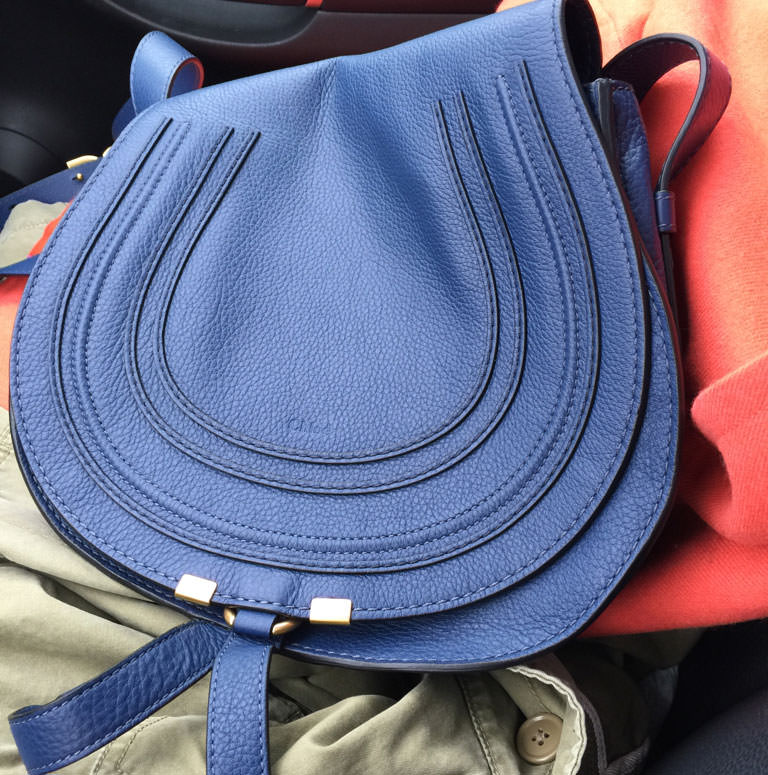 This Chloé Marcie is such a hot bag, and sinyard is thrilled with hers. Fans of the Drew will flip over CoachCruisers' new bag, her first Chloé, and it's absolutely lovely. The Faye bag is catching our members' attention, and CoachCruiser dropped a couple pictures of her new bag (she is on a roll!). We hope to see some more of our members' new bags popping up in our the Faye thread.  Carrierae also has two new Chloé bags to reveal, and they are not to be missed.
Thank you for stopping by. We wish you a very wonderful weekend and a happy first week of May. See you right here again next week!