June! June is here, soon to welcome the official start of summer. While marveling how quickly time is flying this year, we decided to do a bit of flying ourselves this week in the PurseForum Roundup, starting with the letter A (well, technically B – we don't have an "A" designer!) and sailing through the first half of our Premier Designer forums for quick reveals and news. Buckle up, we travel very fast this week!
---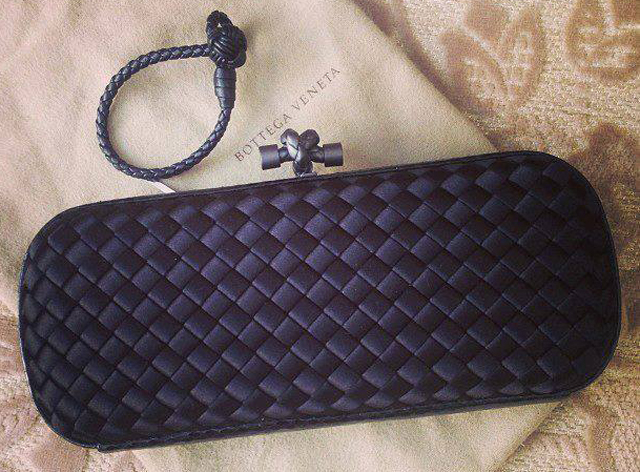 Starting at the top of the list, we bounced into Balenciaga for a quick reveal of a sunny curry Town bag from skyrim. We also couldn't tear ourselves away from PrincessCypress' Rose Bruyere Day bag, a perfect summer selection.
Next up, in Bottega Veneta we found YCC had unpacked her splendid corot Veneta and wallet, straight from Paris. Gettahermes shared another instant reveal, this time a stretch Knot Clutch and bracelet. Member LZP got a surprise from her husband, and we are sure you will love this magnificent Montaigne.
Even the Burberry subforum had fresh reveals, including this a pretty bag from bucha, who was lucky enough to score her first Burberry – and it was even on sale!
---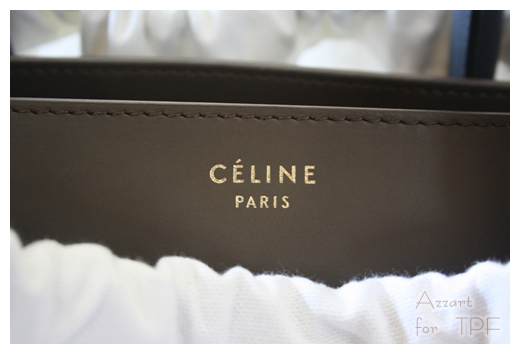 Enchanted by our idea of an alphabetical roundup of Premier Designer reveals, we next visited Céline, where we saw the two words we absolutely love: "My First…!" And what a first indeed — Azzart's new bag is truly fabulous, and since it's a bit of a teaser reveal, we won't spoil the surprise. Lots of "first" Célines this week, so be sure to allow plenty of time for your visit! Next stop…
On to Chanel. Melody z unveiled her gorgeous new bag in a thread full of richly detailed photographs; while self-proclaimed Chanel addict barbie444 wowed the crowd with this multiple reveal. Hint: if you love bling, you will enjoy this a lot.
In Chloé, GemsBerry shared her new Marcie and eehlers looked ready for summer in her new and stylish Chloé sunglasses. Exhausted, we then took a nap (not really).
---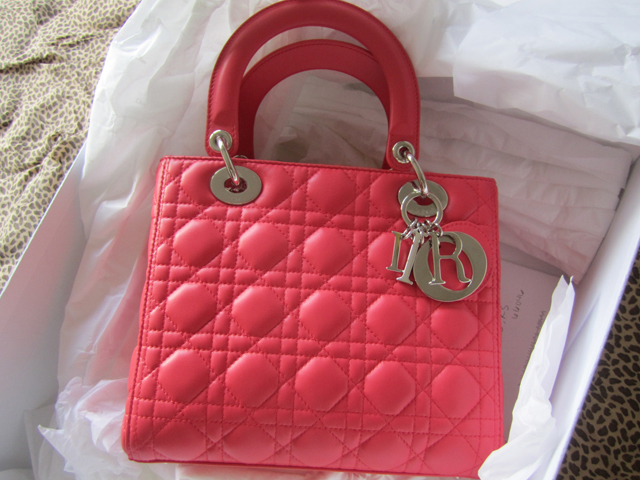 Onward to Dior, where pink Lady Diors were the order of the day. Corallulu, being true to her moniker, picked up a beautifully pigmented coral version, while mf19 treated us to her perfect light pink selection and got some sage advice from her Dior family about a handle issue. Fortunately, it looks like all will be well and we were happy to see some modeling shots, too.
In Fendi, bagwathi posted a quick reveal of her sparkly new Baguette straight from Rome. And how on earth did we miss this beautiful Chameleon duffle that Handbaglove751 shared in February? Fendi has been very busy this week so drop in and catch up!
Over in Ferragamo, it was all about the shoes, with acque's fabulous Sissi wedges, and SCI once again proved two pairs are better than on with these very pretty flats.
---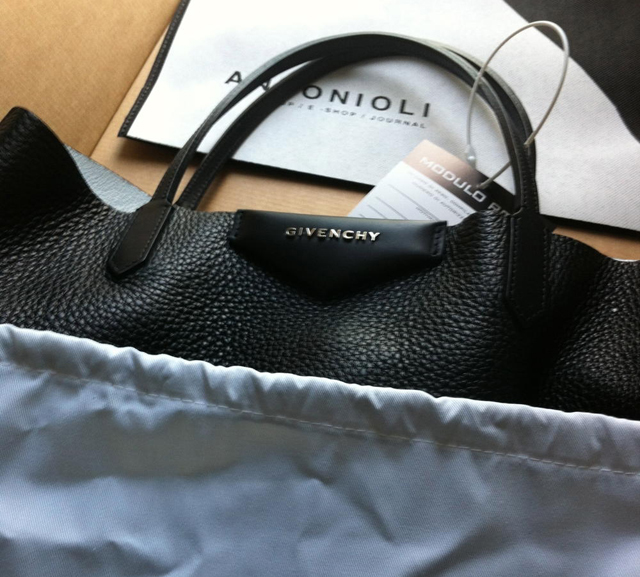 We featured Givenchy recently and considered skipping it this week, but starrygirl stopped us in our tracks when we saw that she had scored the very rare Rottweiller clutch. We went in for the clutch but stayed for Chrish86's fantastic pebbled shopper, another enviable sale bargain!
The Goyard subforum featured a "first" reveal right on page one, and we agree with MargotChanning that her new monogrammed bag is just perfect. Goyard fans will also enjoy reading Longchamps' informative thread on this wonderful ancient brand.
Making our way to Gucci, we caught up with imfabulous's classic birthday reveal, and reganwh proudly unveiled her great new Soho in luscious, classic black.
---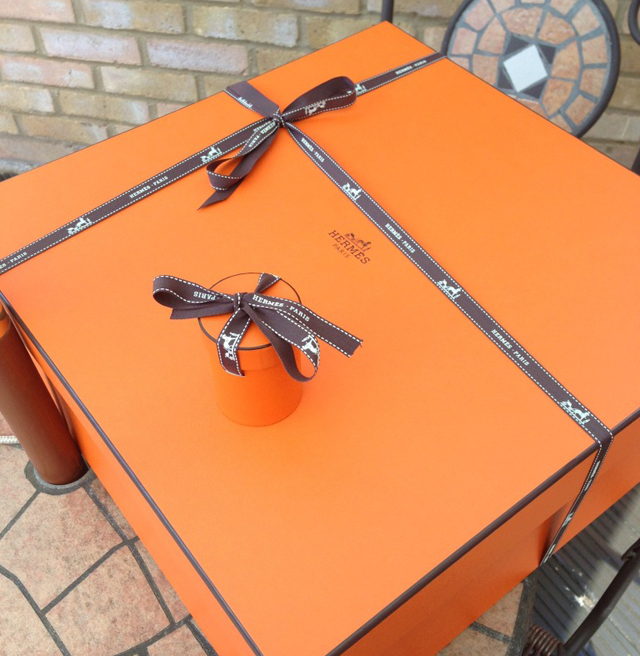 It seems a shame to pile the three powerhouse brands of Hermès, Jimmy Choo and Louis Vuitton into one segment, but we made a plan and we are sticking to it! The Hermès subforum was abuzz with reveals this week, including Dixie79's holy grail Birkin score. DesignerDiva40 got a Very Very Early Christmas present that made our hearts skip a beat when the wrapping was finally off! What gorgeous bag!
Though it has been a little quiet in Jimmy Choo, dangerouscurves livened things up with her new Orchid boots, and they are amazing!
Last but certainly not least, Louis Vuitton reveals included NurseKelly's cheery pop-of-color cosmetic case and apple1215's very special Deauville Monogram. There is always plenty going on in LV, so plan accordingly!
---
Well Roundup fans, we have made it more than halfway through our Premium Designer subforum list, meaning we will be catching up with the rest next week. We hope you enjoyed the first leg of this PurseForum tour and look forward to continuing where we left off very soon! Have a great weekend!