We're back again for another edition of the PurseForum Roundup. We are here every Friday to bring you a selection of the best conversations and handbags and accessories popping up on our boards. This week, we head back to two of our favorite destinations – The Jewelry Box and The Kitchen.
But we didn't linger long, as bags in splendid, saturated colors were popping up in every subforum. We found glorious blues in Bottega Veneta and Givenchy,, plus so much more. Come join us for this week's best!
---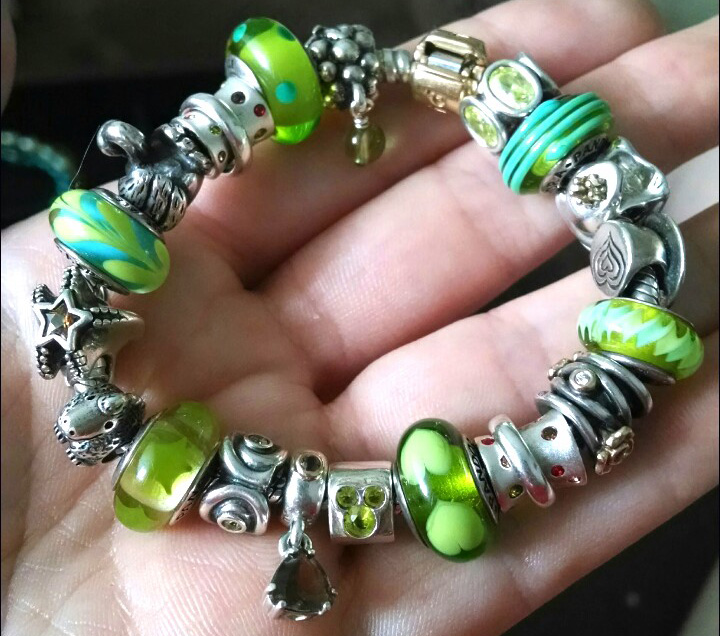 We can't seem to say away from the Jewelry Box these days. This week, we discovered some new finished projects in the Pandora thread. PurseForum member Stumbeline has been hard at work on her pretty green-themed bracelet, and vannarene shared her intricate creation, complete with evil eye charm. 
We also learned about the shrinking diamonds phenomenon, or rather, learned the name of the phenomenon we are quite familiar with! Cartier lovers continue to keep the Love Bracelet thread at the top of the page, and our thread on Jewelry Buying Resources proves once again that PurseForum members love to help each other shop.
---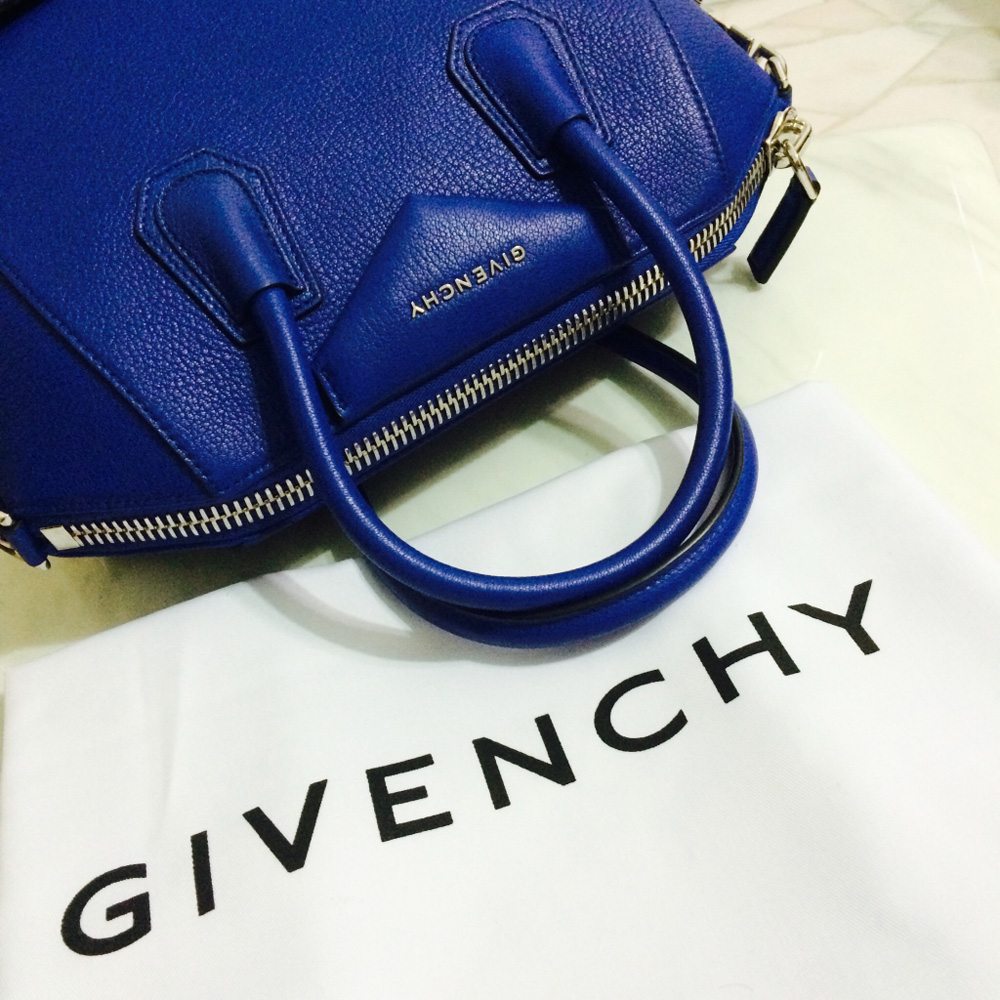 Every subforum seems to have beautiful blue reveals this week, like this Givenchy Antigona from sugarcoatd, who was thrilled to share her very first Givenchy purchase. She definitely started out on the right foot!
Hellokittie has started a thread asking for help deciding on her Antigona purchase, so if this bag strikes your fancy, this conversation may help you in your decision, too. LH405 was lucky enough to have three bags to reveal this week, which are perhaps more food for thought for your next bag purchase. We have loads of advice and reveal threads right now in Givenchy; this brand has really hit its stride and our PurseForum members have definitely taken notice!
---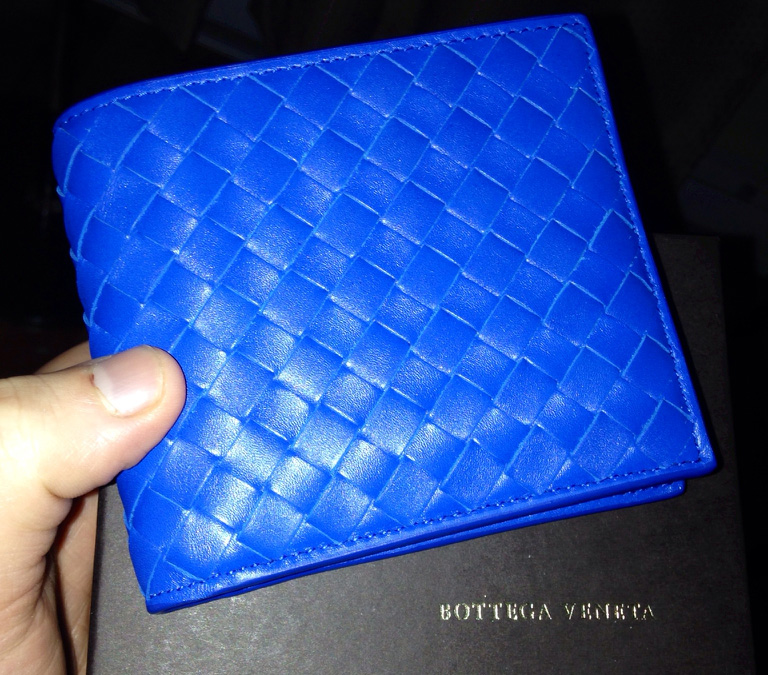 Here is a whirlwind tour of some more of the fabulous reveals we found this week around the forum: Men's Tumbler knocked it out of the park in the color category with this wallet from Bottega Veneta in signal blue, our new favorite color ever. Also in Bottega Veneta, sale purchases are starting to show up, hopefully reveals will not be too far behind. Visit this thread for the latest on our members' sale finds.
---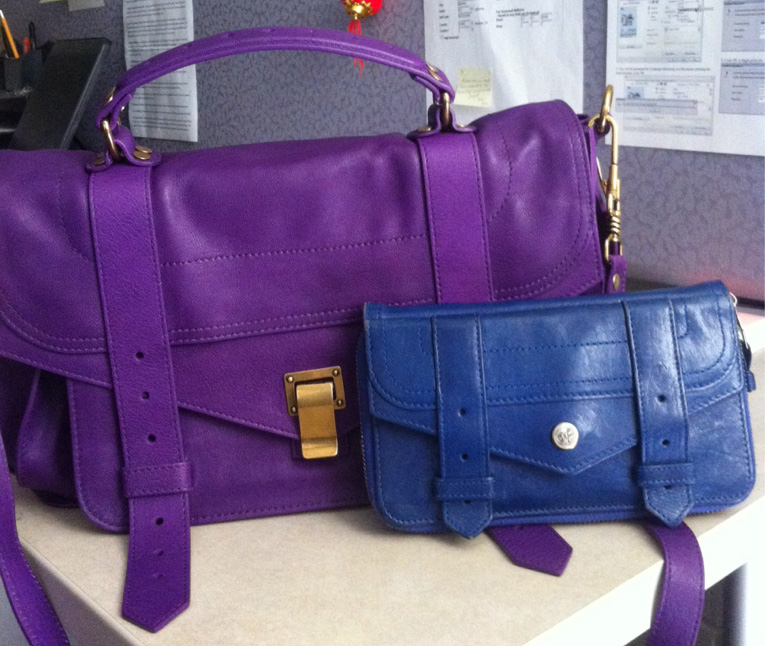 In Proenza Schouler, Smiley13tree also wowed us with color this week, as she revealed her new PS1 and included a family as a bonus! Also in Proenza Schouler, the sale thread is still a hot topic as members snatch up fantastic deals, like this wallet on a chain from mytnguyen26. Nothing beats a new bag, except a new bag at a deep discount!
---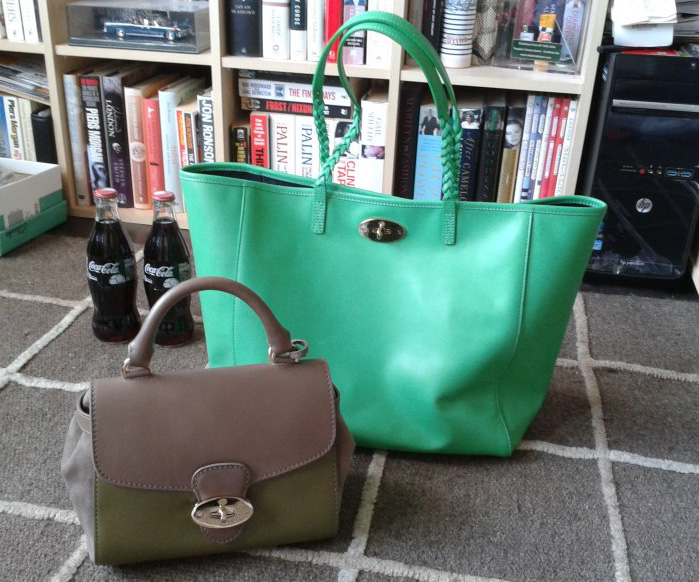 A super sale is underway on Mulberry bags as well, and our members are wasting no time jumping on the bandwagon. We found another double reveal from thelittlestar, and seriously – we can't keep our eyes off of that beautiful green tote. Handbagaholic found a beautiful jacket, and aerinha selected a fuchsia Lily to add to her collection.
Lots of conversations are underway in Mulberry this week; members are looking for opinions and posting gorgeous action shots. This is a fun, conversational and friendly subforum full of lovely ladies and wonderful bags – we hope you will drop in and join in!
---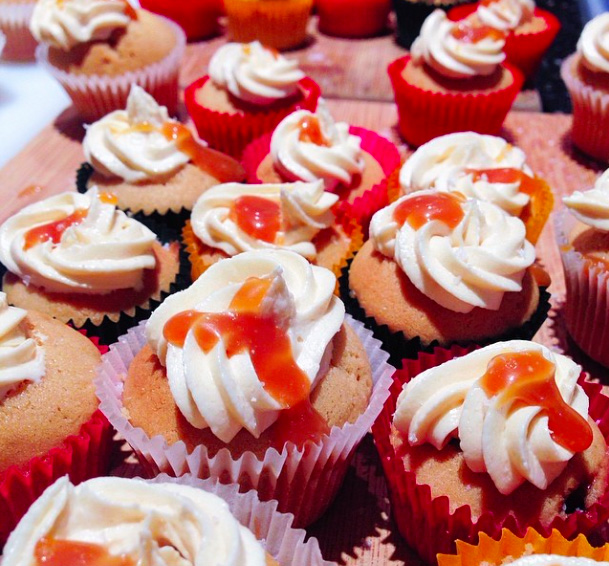 It's been a while since we pulled up a chair in The Kitchen, and we missed a lot in the I Ate This thread. We, and that includes you, have a lot of catching up to to with our five-star PurseForum foodies. These triple salted caramel cupcakes from ninjanna are pretty darned impressive, particularly since she made them herself.
There are also some mouth-watering desserts, a German food extravaganza, and a peek at ninja_please's sausage-making party! Are you in the mood for something and you don't know what? Maybe this thread will help – we discovered a few cravings we didn't know we had! (key lime pie, anyone?)
Also in the Playground, there is always a buzz in our Television and Cinema subforum. This weekend's season finale of Game of Thrones, has some of us giddy with excitement (and fear); we have quite a lively discussion group (no book spoilers) for this blockbuster!
If bloodspilling is not your thing, bring your cupbearer over to the Real Housewives threads (we have several), or get some ideas from one of our absolute favorite conversations – Netflix: What are You Watching? Couch potatoes always find good company at the PurseForum!
---
Last but not least, at presstime, we found cdinh87 irresistible reveal in Chanel, which you will not want to miss. Look for more Chanel bags next week, right here!
---
Well, that does it for this week! We only sample a fraction of the subforums and their conversations, and we hope that you will spend some time exploring other areas of the PurseForum. The bags are wonderful, as are the accessories and shoes, but our members are what really make our community sing. We look forward to sharing more next week, and in the meantime, have a great midsummer weekend – we will look for you right here next Friday!