Happy July! In America, of course, July 4th means picnics, fireworks and red, white and blue. We would like to wish all of our US readers a very happy and safe Independence Day.
The PurseForum reaches far beyond America's shores, and this week we joined members from far and wide in Dior, Bottega Veneta, The Jewelry Box and more. Come on along with us to see what they have been up to!
---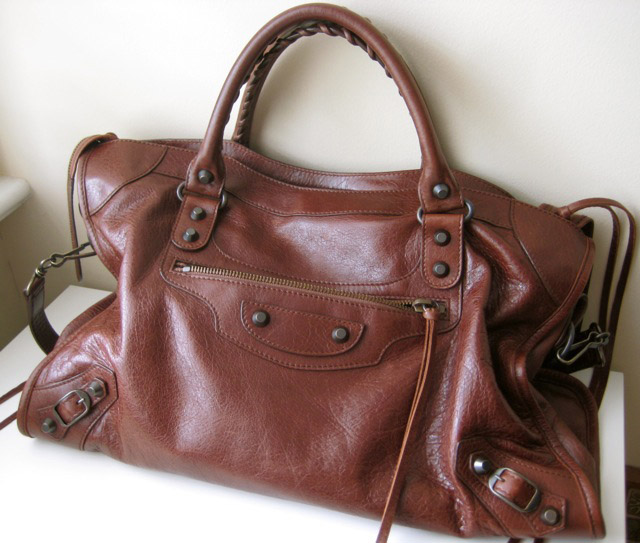 In Handbags and Purses this week, we paid a long-overdue visit to the 2014 Resolution: Shop in Your Own Closet thread. Occasionally a member will venture outside her closet and make a bag purchase, but overall this contented and supportive group wears and shares bags they already own and love.
This inspiring thread is full of eye candy, and right off the bat we spotted cupcakegirl's luscious Balenciaga all ready to step right out of her closet. We also found threadstarter eggtartapproved had done a bit of shopping, but what a score! One returned bag yielded several new ones, and egg definitely deserves a thumbs-up!
In Handbags and Purses, in our wonderful thread for Recent Purchases, we regularly find bags not often seen on the PurseForum. On this visit, we ran across Haan's study in blue from Moynat, Whispersale's gorgeous vintage YSL, and Buckeye Mommy's Bottega Veneta Cervo in bleu electric that stole our hearts.
---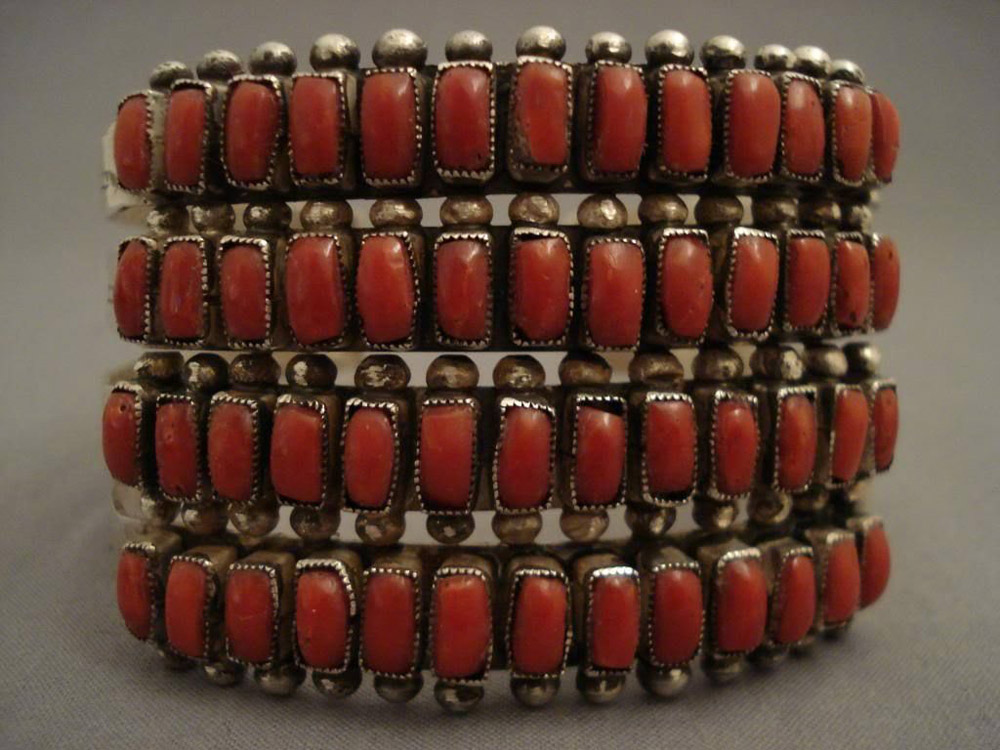 Finding the unusual and out-of-the-ordinary always makes our day, and it's something we all love to experience on the PurseForum. Our members have such different backgrounds and tastes, and this diversity makes our forum really sing. This week in the Jewelry Box, we happened upon the popular new Real Native American Jewelry thread started by susieserb, whose spectacular coral cuff is pictured here.
This thread features history, famous collections and archival photographs, along with our knowledgable members' stunning pieces. Our Show Me The Turquoise thread is still going strong, too – in case, like us, you cannot get enough! We would like to extend a sincere thank you to all our members for sharing their treasures with us in these very special threads.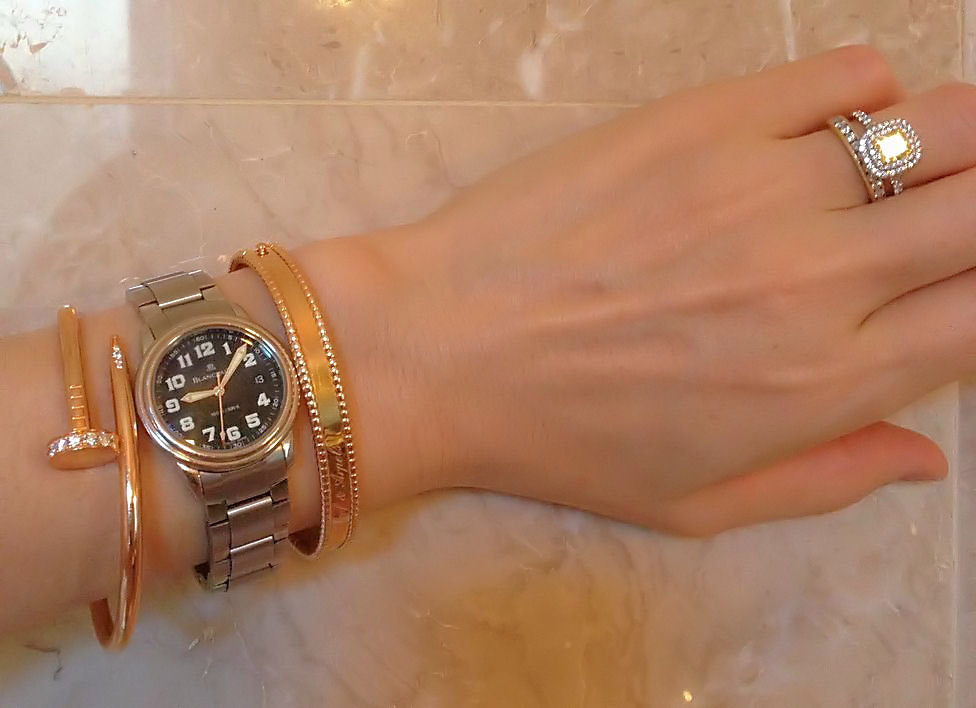 On our way out of the Jewelry Box, we dropped into the Layering and Stacking thread – one of the most active threads in the subforum – and came across einseine's lovely ensemble above. Another fun thread caught our attention, too – the What Jewelry Are You Wearing Today thread, always interesting and always sparkling (and a great way to get to know our members)!
---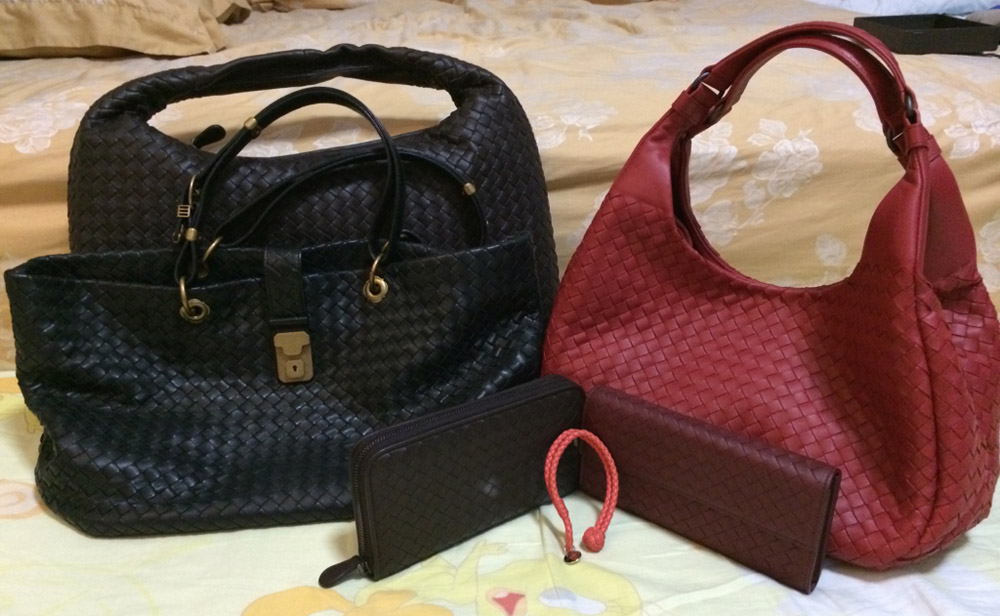 In Bottega Veneta, we found a double reveal from crazybagfan, who obligingly included updated family photos, too. Teddyraph's reveal thread should have come with a sunglasses-required alert, because this new fuchsia tote is blinding – her first BV is really a showstopper!
Metallic bags are not always easy to style, and some brands have not hit their stride with executing this sometimes tricky concept. Bottega Veneta has mastered the metallic, as evidenced by this beauty in bronze belonging to chiisaibunny. This thread has a surprise ending, so be sure to keep reading! For more members and their fabulous BVs, please visit the Bottega Veneta in action thread right here.
---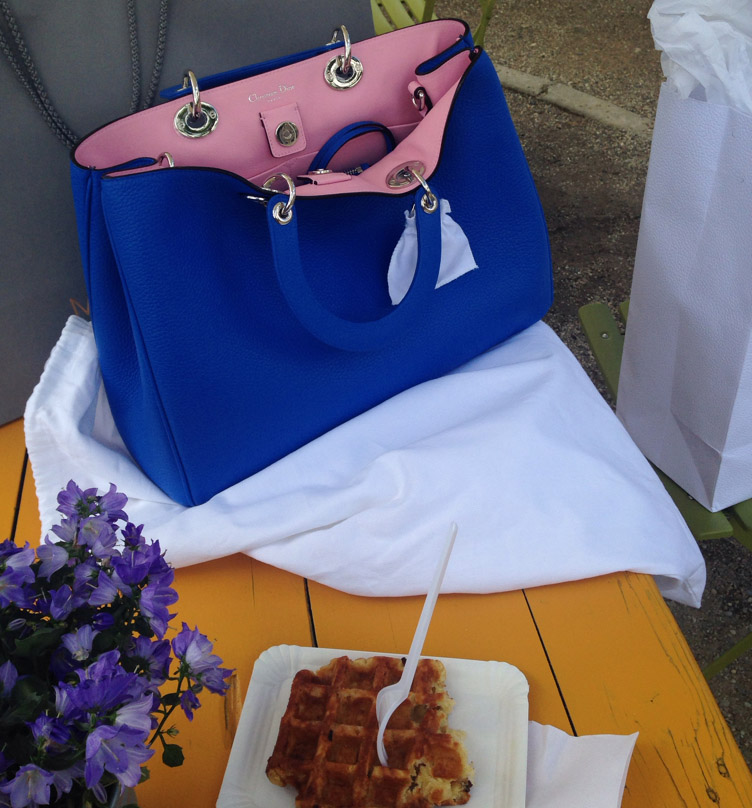 We are so excited to share the elegant Diorissimo we found in Christian Dior this week, courtesy of a very excited Sunnie_518. Happily, this bag also comes with an equally beautiful wallet, which you will find in this pretty family portrait. 
Other reveals in Dior include a magnificent red patent Lady Dior from smudleybear, and momkeymomo's incredible collection thread. Diorissimo fans will love this reveal from hightea_xx, a classic bag with a surprise on the inside! There are so many reveals (like this one) on page one of Dior this week – we know you will enjoy your visit and hope to see you there!
---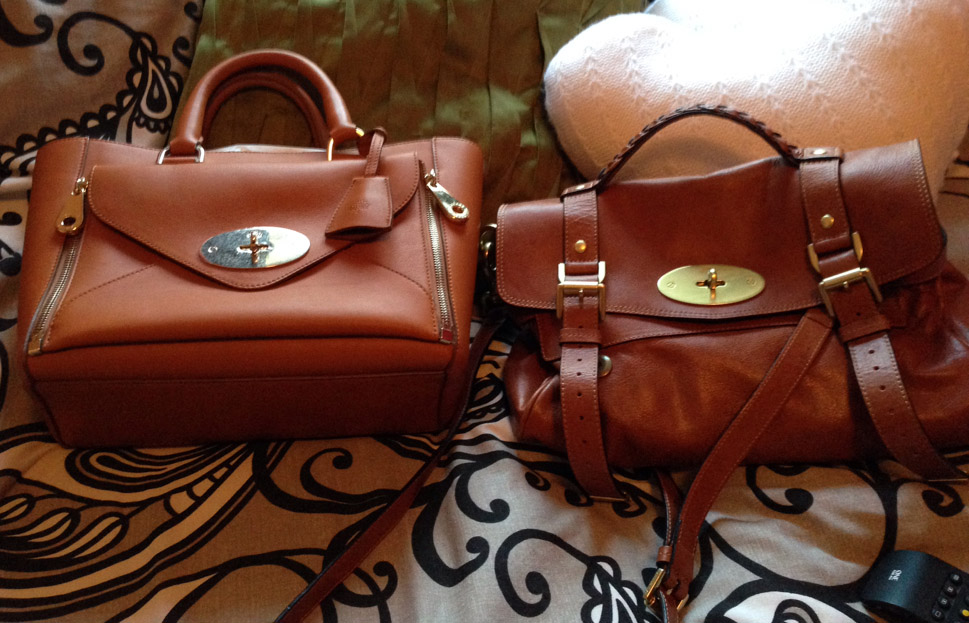 In Mulberry, Donna.west44 has been switching up her collection, and this delightful pair of bags is the result. Handbagaholic has been busy online, and shared several new Mulberry items in her reveal thread. Scrapsy returned a bag from another brand and came home with a Mulberry that makes her heart sing, which is how it should be when making a significant handbag purchase.
Selling bags no longer in your frequent rotation is a great way to fund new purchases, and if you are considering either buying or selling a bag (or two), please visit our eBay subforum for help with online auctions, or our Shopping Resources threads to find bargains, shopping tips and sales.
---
Thank you so much for stopping by for this week's edition of the Roundup! We love sharing our PurseForum conversations with you and hope that you enjoy them just as much as we enjoy sharing them. We want to wish our members in the USA a safe and happy 4th of July, and please remember to ensure your pets are safe as well, July 4 is a tough day for them. And for everyone else, have a great weekend and week ahead!