Happy Blue Moon Friday, Roundup readers! We have reached the end of July, and for many of us that means summer is winding down. We know it is a hot one for most of you, and we thought we would finish off this month with some cool blue reveals from the PurseForum's busiest designer subforums. This week, Tiffany & Co. and Van Cleef and Arpels, both in our Jewelry Subforum, also caught our attention, and we found bags in Balenciaga, Bottega Veneta and several other spots, so come on in and enjoy!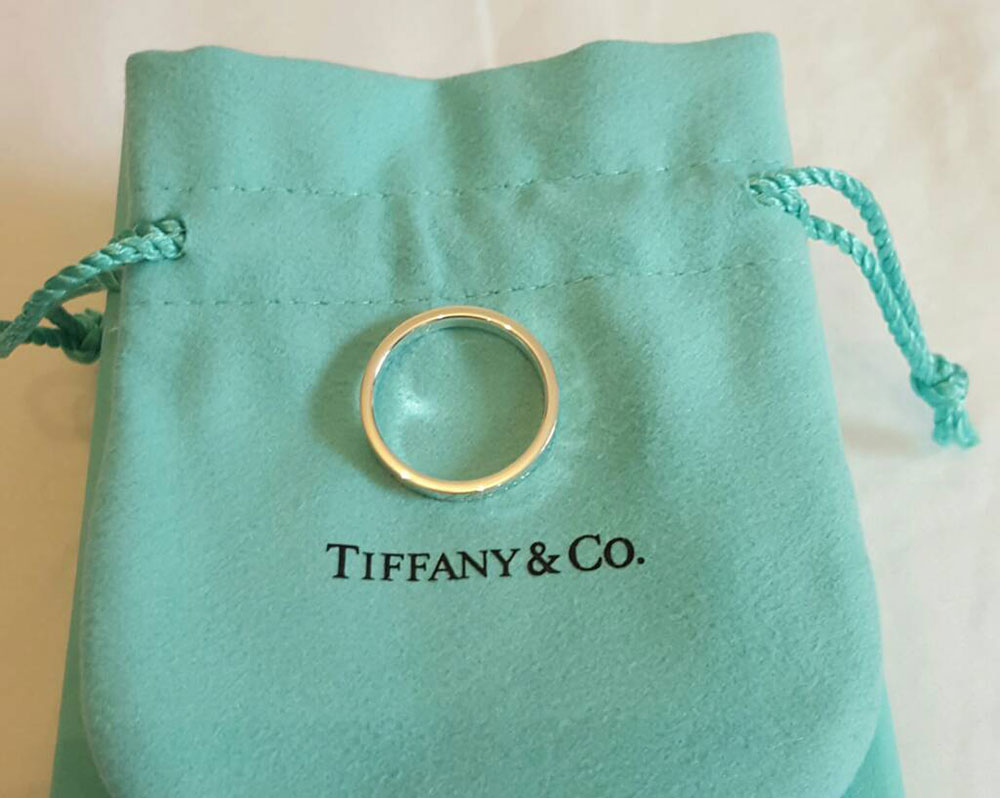 Is there a more summery color than this? This week in Tiffany & Co., Ser posted her first piece of jewelry from this iconic brand. We will let you take a peek in her thread to see the close up, but we can tell you it is charming! Amjac2wm also took a moment to share her latest purchase: a pair of absolutely gorgeous Victoria earrings in rose gold.
As you may know, we have added new subforums for Tiffany & Co., Van Cleef and Arpels, and Cartier to the Jewelry Box, so you don't have to look far to find your favorite bling. We also have comprehensive Reference Libraries in each subforum, so if you are ready to make a purchase, our members are ready to help!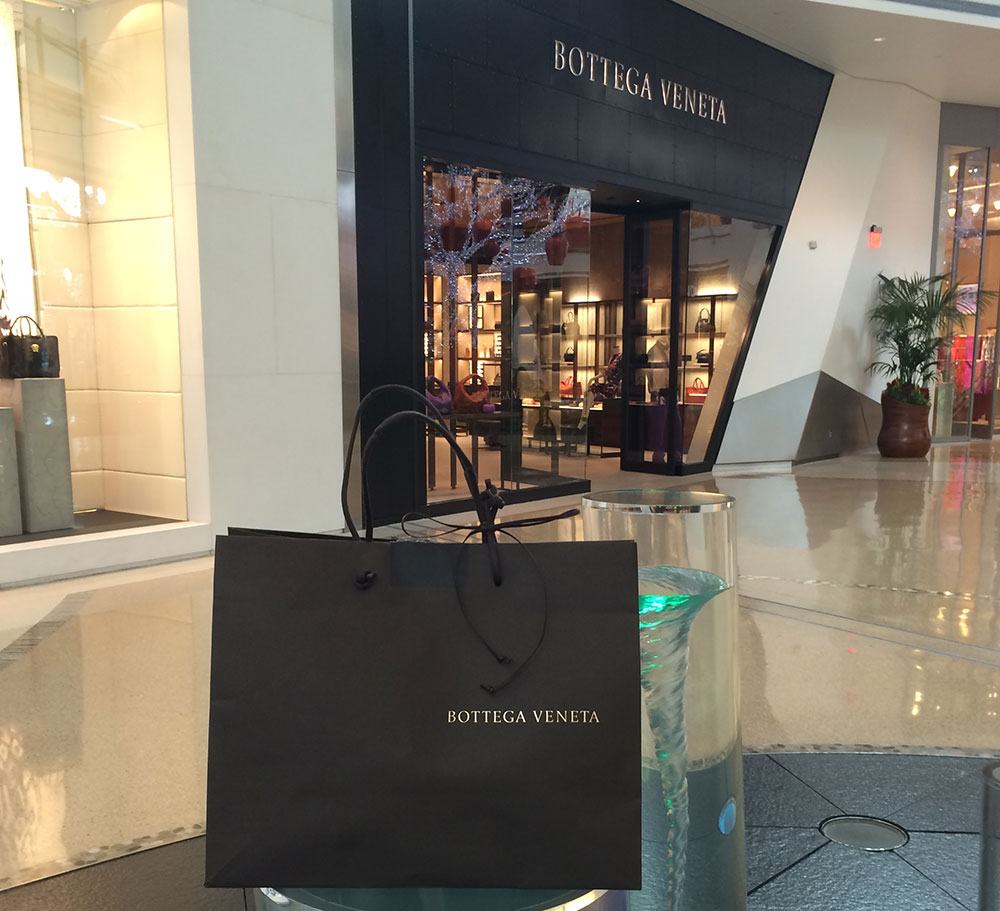 What happens in Vegas, stays in Vegas–unless it's a handbag purchase by a PurseForum member. We are so happy that Mousse showed of her Argento collection straight from The Crystals. You will have to visit the reveal thread to see it all, but this teaser should get you on your way there in no time.
Dottiebbb chose mallow as the color for her brand new Veneta from Bottega Veneta. We are always grateful when we get to see a modeling shot, as well; it's a great help for others considering a purchase and sometimes just the nudge we need to make a final decision.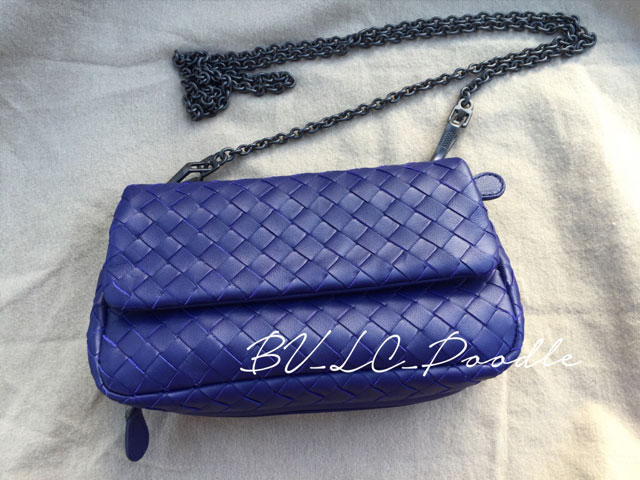 Last but not least, BV_LC_Poodle gave us a great rundown on Bottega Veneta's rendition of the Disco Bag, complete with interior shots. There is also a beautiful pleated Veneta in her thread you will not want to miss!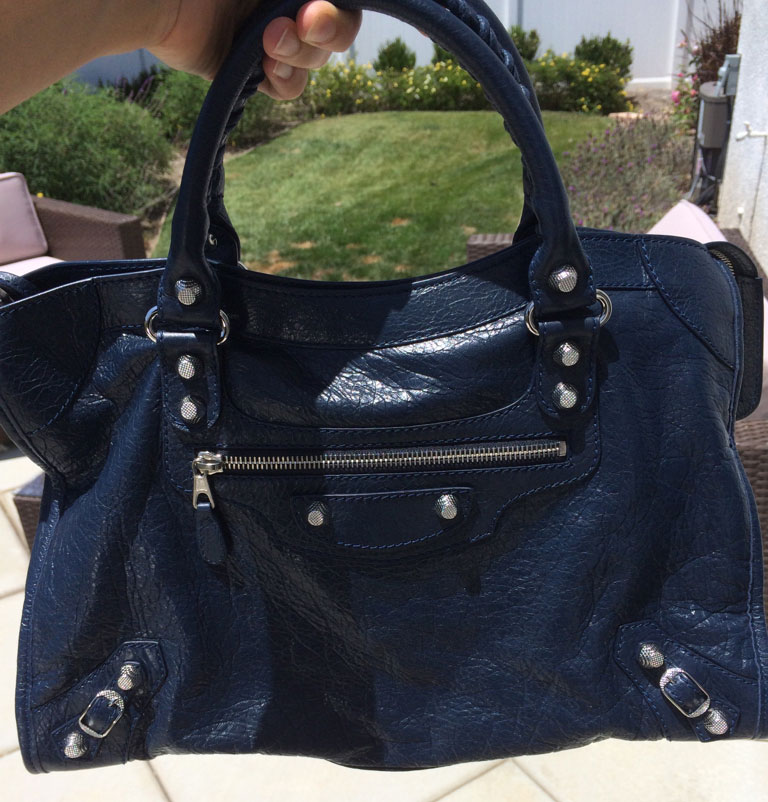 We found another bag perfect for Blue Moon Friday in Balenciaga's July/August purchases thread. This wonderful bag in bleu obscur belongs to s.tighe, and we are really loving the deep sea color combined with the hardware on this bag. We find these fast-moving monthly purchases threads are great places to see plenty of colors and styles under one roof, and we always leave them inspired to join the fun.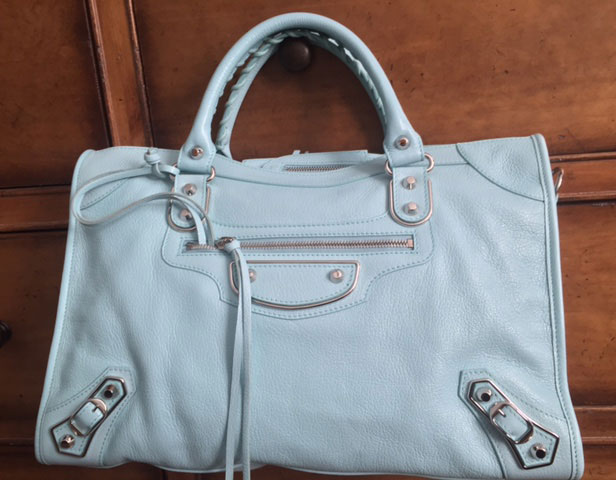 We also spotted EmileLove's new bag in sublime Maldives, Balenciaga's new color that has everyone talking. Yet another stunning, rare blue bag come to us courtesy of peacebabe, whose bluete City with rosegold hardware is an absolute knockout.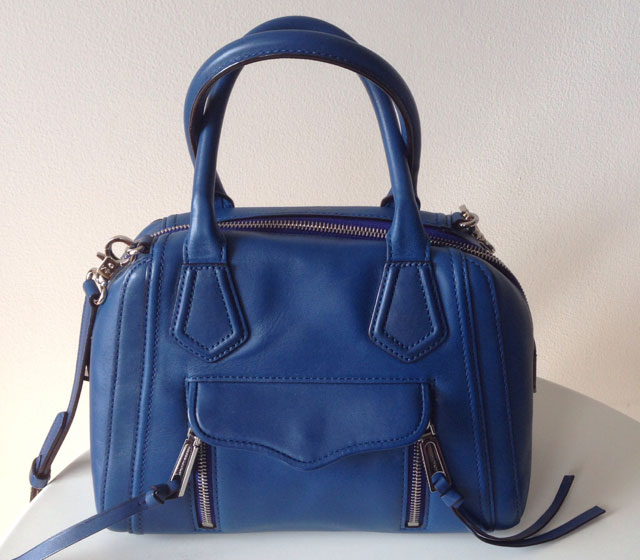 Cute little bags are everywhere this season, as we are sure you have noticed. We found this sweet Mini Harley in the Rebecca Minkoff subforum's July, August September Purchases thread. Congratulations, Soramillay, on a super find!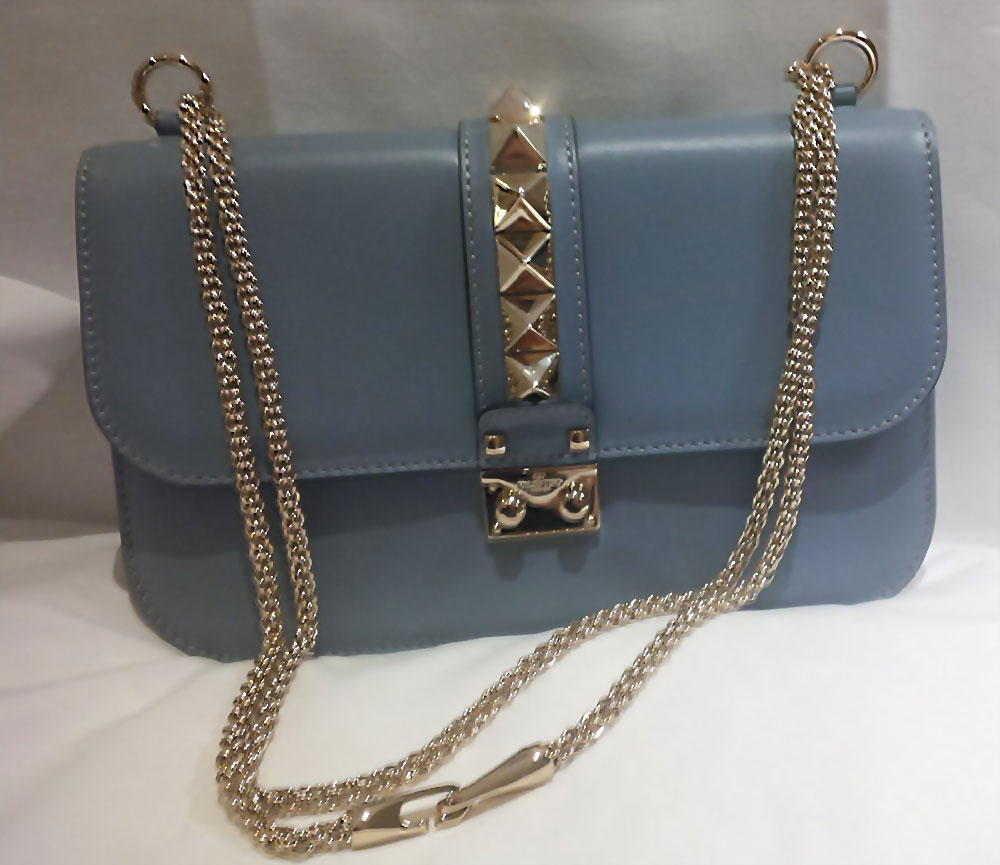 We popped into a view more subforums to find a few more blue bags and spotted this cool Glam Lock in Valentino – a nice find from jazmini.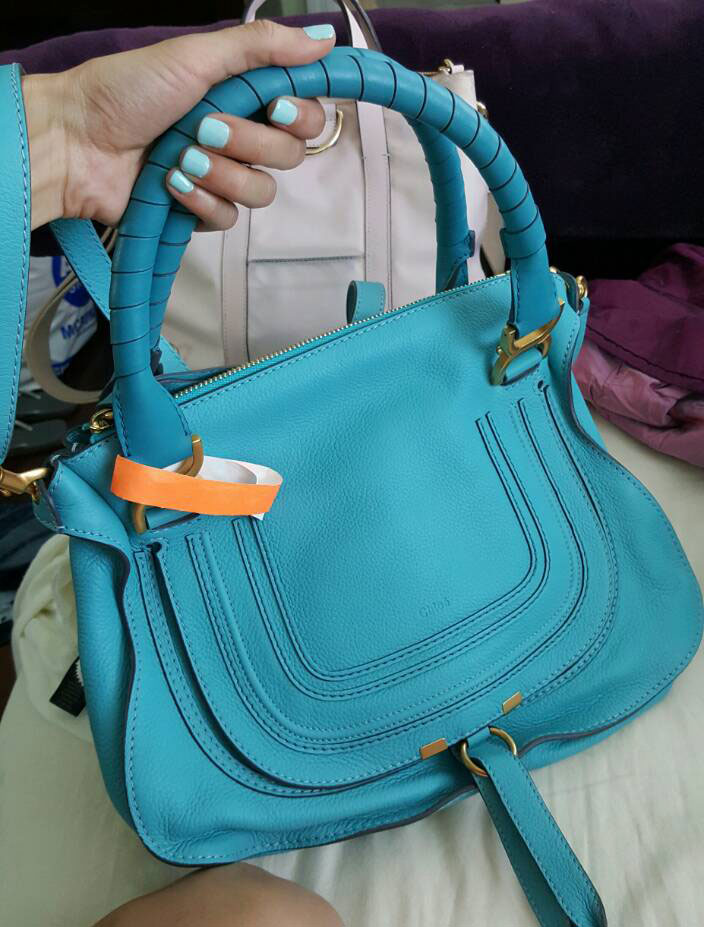 This Chloé medium Marcie's color is called washed blue, and it looks to be a terrific summer color. Mar4712 shared here, and we also got to enjoy portraitofalady's tan bag right along with it.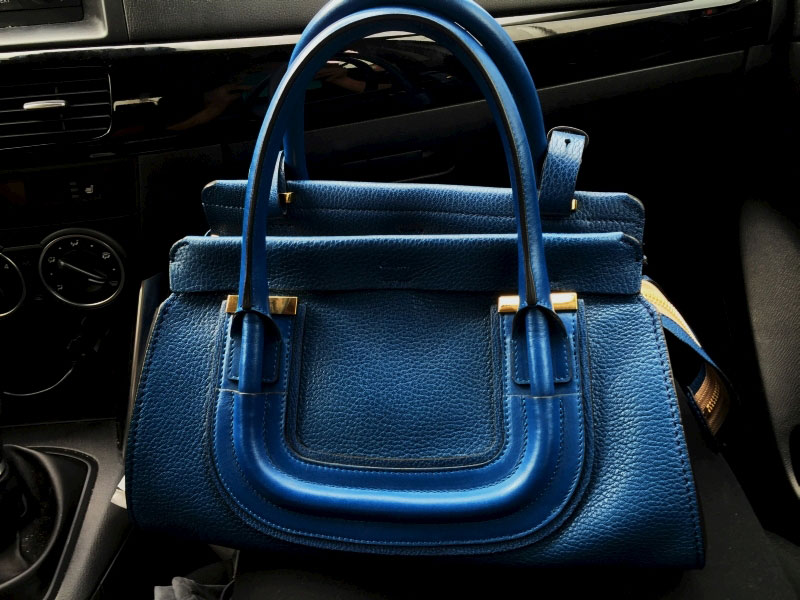 Also in Chloé, Miss World stopped the show with her absolutely fabulous new Everston bag in one of the prettiest blues we have seen in a long time. This is a new style for Chloé, and we are sure we will be seeing lots more of this bag in the near future!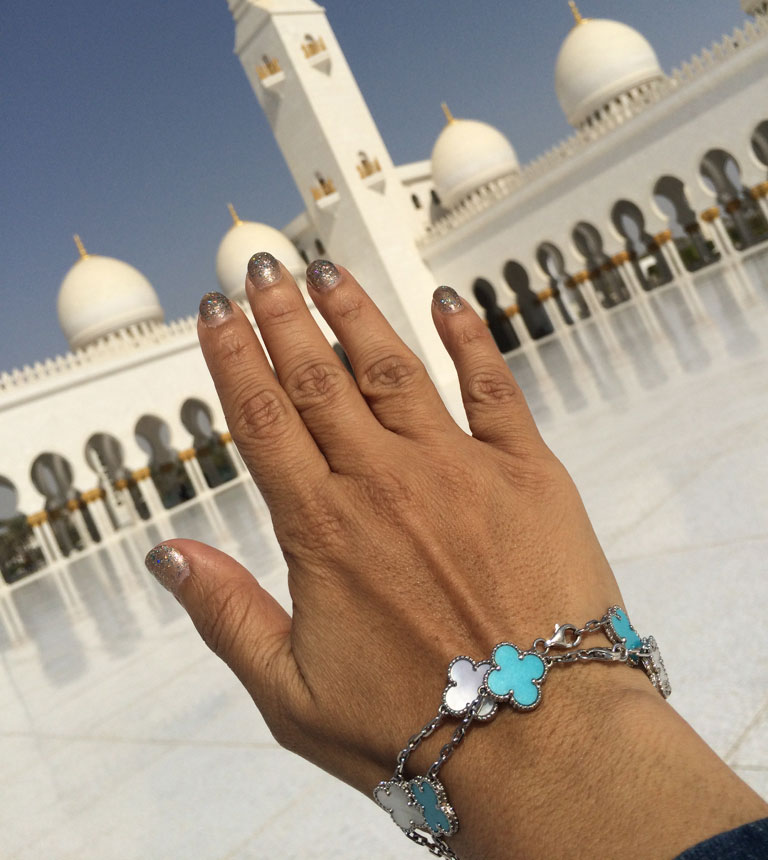 We went back to our jewelry forums for a little more blue sparkle and wound up in Van Cleef and Arpels, where we spotted this interesting pairing of Alhambra motif bracelets in the VCA Around the World thread. This new thread looks like a lot of fun and a super spot for bling-spotting. Blingaddict posted this shot from Abu Dhabi's Grand Mosque.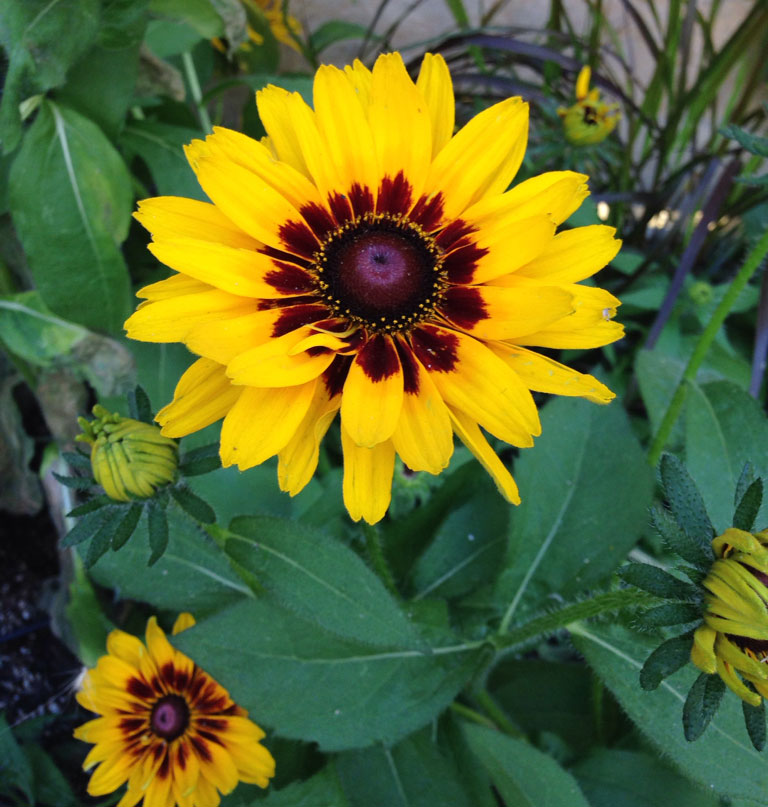 Thank you for spending another month with us, Roundup Readers! We will wrap up July with these blooms from the Random Picture thread, which are brought to us by Mimmi. We will see you right back here in August, and in the meantime, don't forget to look up tonight. We won't see another blue moon until 2018, so make the most of this one. Have a great weekend and week ahead!