Who's excited? It's time for another PurseForum Roundup, our last of July. Summer continues to be sunny and fashionable on the PurseForum, and we are excited to bring you the latest selection of conversations and terrific bags. This week, we stopped in Christian Louboutin for a much-needed fix of hot shoes, and then dropped into Dior, where we found even more shoes (and bags). We also checked into the Jewelry Box, and we finished off with a rapid fire roundup of reveals. Come on along!
---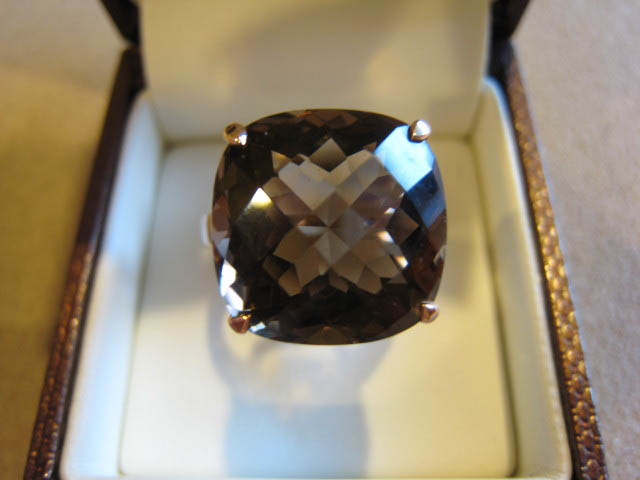 In The Jewelry Box, a couple of older threads got a "bump" up to the front page. A visit to the Van Cleef and Arpels Family Portrait thread led us to this eyepopping collection update from einseine, assembled with the help of her VCA PurseForum team! The Cocktail Rings thread, home of this marvelous topaz shared by ms piggy, had quite a few dreamy new additions – and if you love sapphires, you will love emem2's fabulous new find and skyqueen's beautiful new Ceylon sapphire.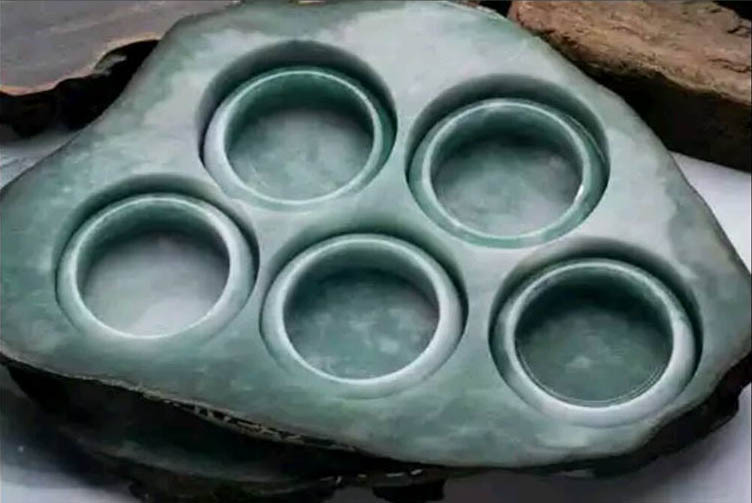 We also paid a visit to our jade threads, which Roundup readers may remember are among the most popular and fast-moving conversations on the entire PurseForum! The first jade-in-action shots have appeared in the brand new Jade: Stone of Heaven – Jade in Action thread, and our very active Jade sharing and chat thread has lots of new photos and conversation. Last but certainly not least, we found this interesting shot in the Jade Reference thread, a photo-only thread with something for everyone!
---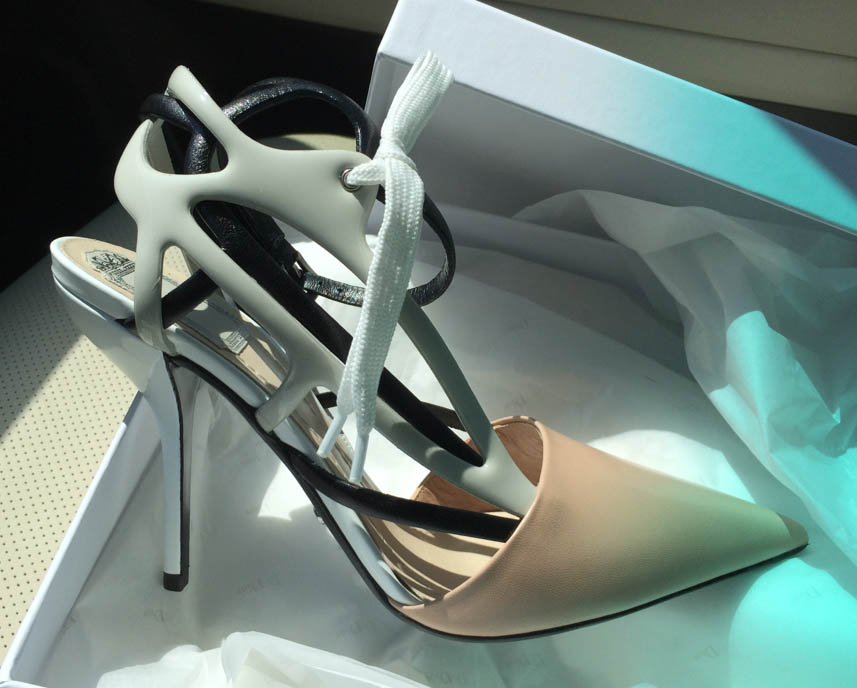 July has been busy in Dior, and we found not one but two shoe reveals this month – RK4265 shared this wonderful pair of runway heels (happy belated birthday, by the way), and DaosaBao wowed the crowd with her new black pantent stilettos, a sure-to-be wardrobe staple well worth the hunt. Just when we thought we had gotten over those beauties, we found another Daosabao reveal – this time with a touch of rose!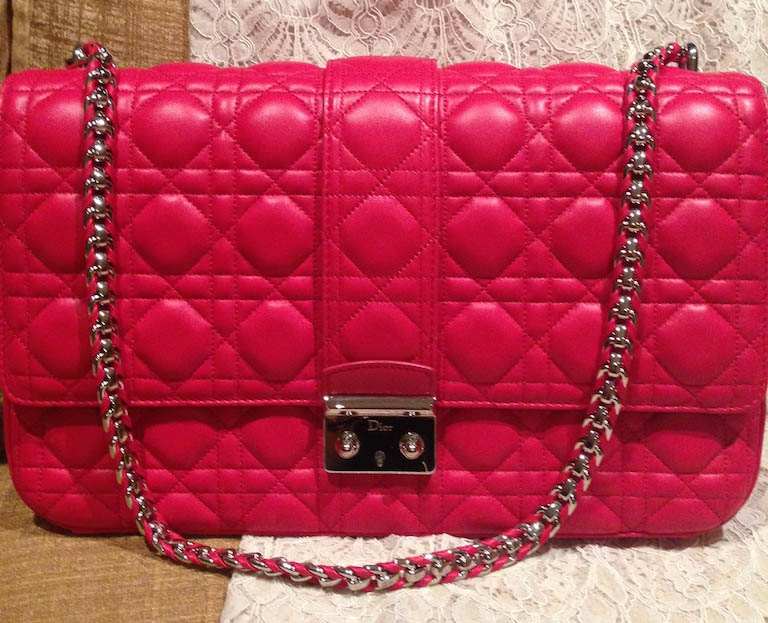 On our way out, we caught another reveal of three gorgeous bags, including this elegant Miss Dior in brilliant coquelicot.
---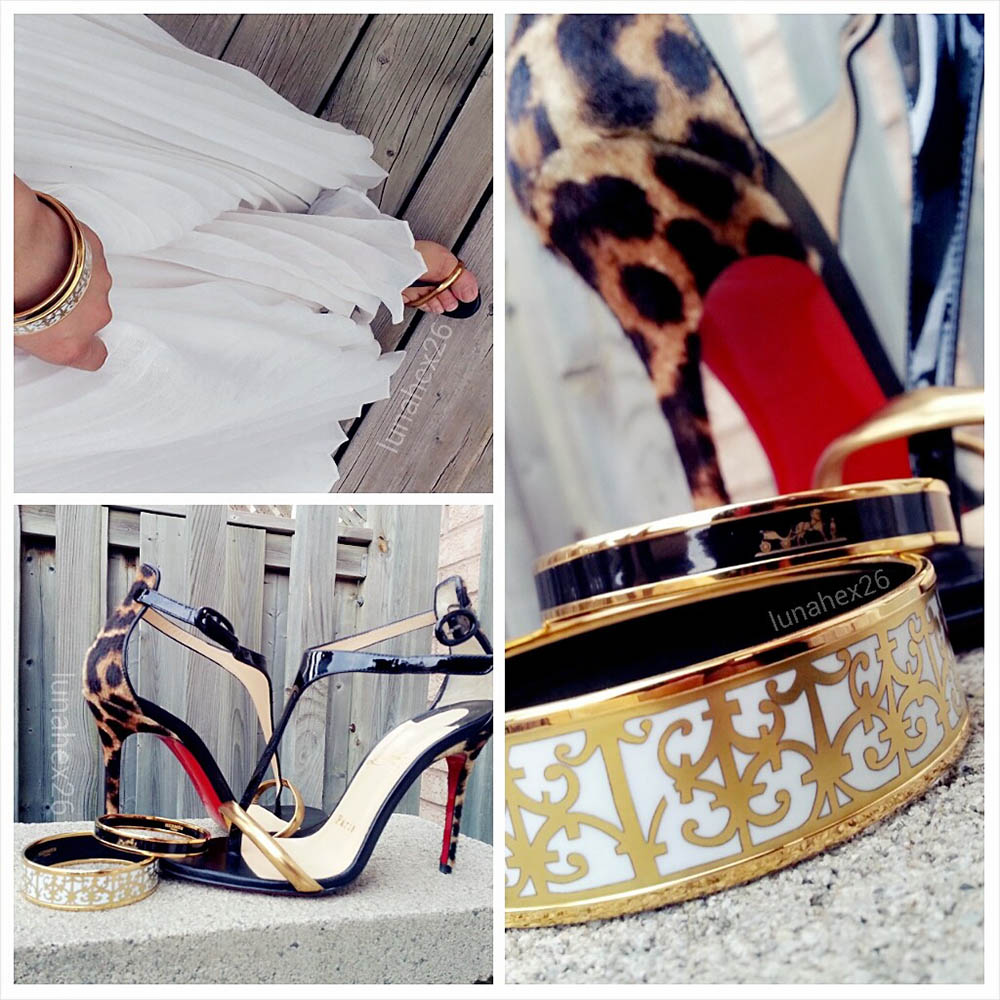 It goes without saying that our members love fashion, and fortunately for us, they also love to share. We paid a visit to Christian Loubooutin this week and dropped by Nolia's Collection thread, where we found this pretty collage right along with some fabulous shoes and action shots. DariaD showed off a great pair of spiked sandals, which, although a tad menacing, are also absolutely adorable! 
Christian Louboutin has entered the Nail Polish market, and our members lost no time in discussing this latest development. Also, So Kate fans will love this pair of sleek black patent 120mms our member itsjustabag scored this month, what a shoe! And (another) belated happy birthday from us to you, itsjustabag! Fans of stunning shoes will not want to miss this reveal of the Impera, a fierce and fabulous holy grail indeed, from laurenychu. If you are thinking about a new pair of CLs, why not visit the Sale thread to check for bargains at your favorite store?
---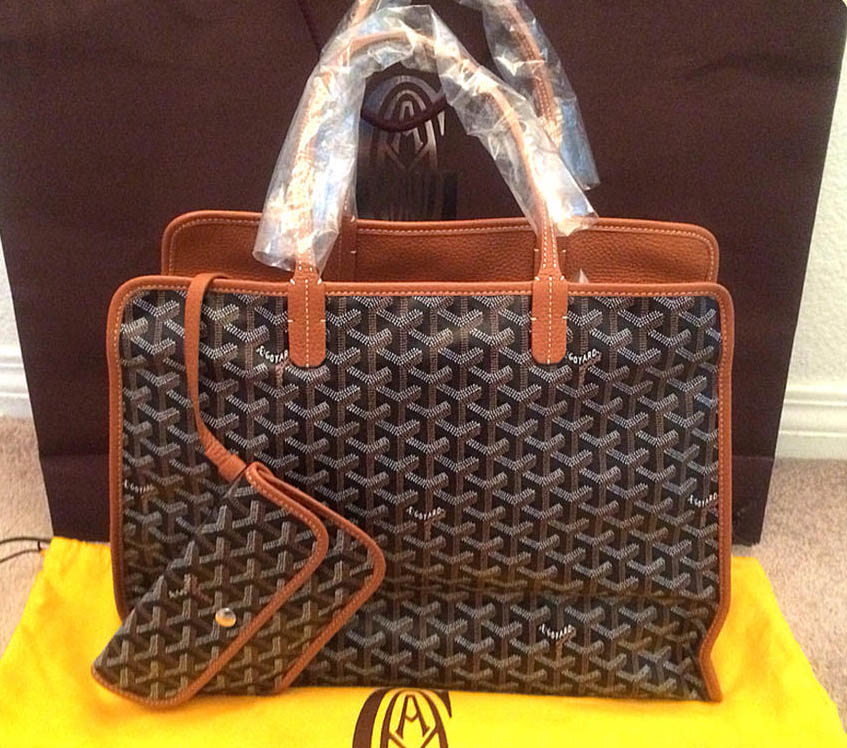 We did a quick swoop around the forum to find some fabulous reveals for you, because we know you love them as much as we do. We haven't visited Goyard for a while, and somehow missed late.in.da.games new Sac le Chat. Lilpinkbunnies revealed the colorful personalization on her Saint Louis – if you are thinking one of these totes is in your future, you can find member feedback on this popular tote right here.
---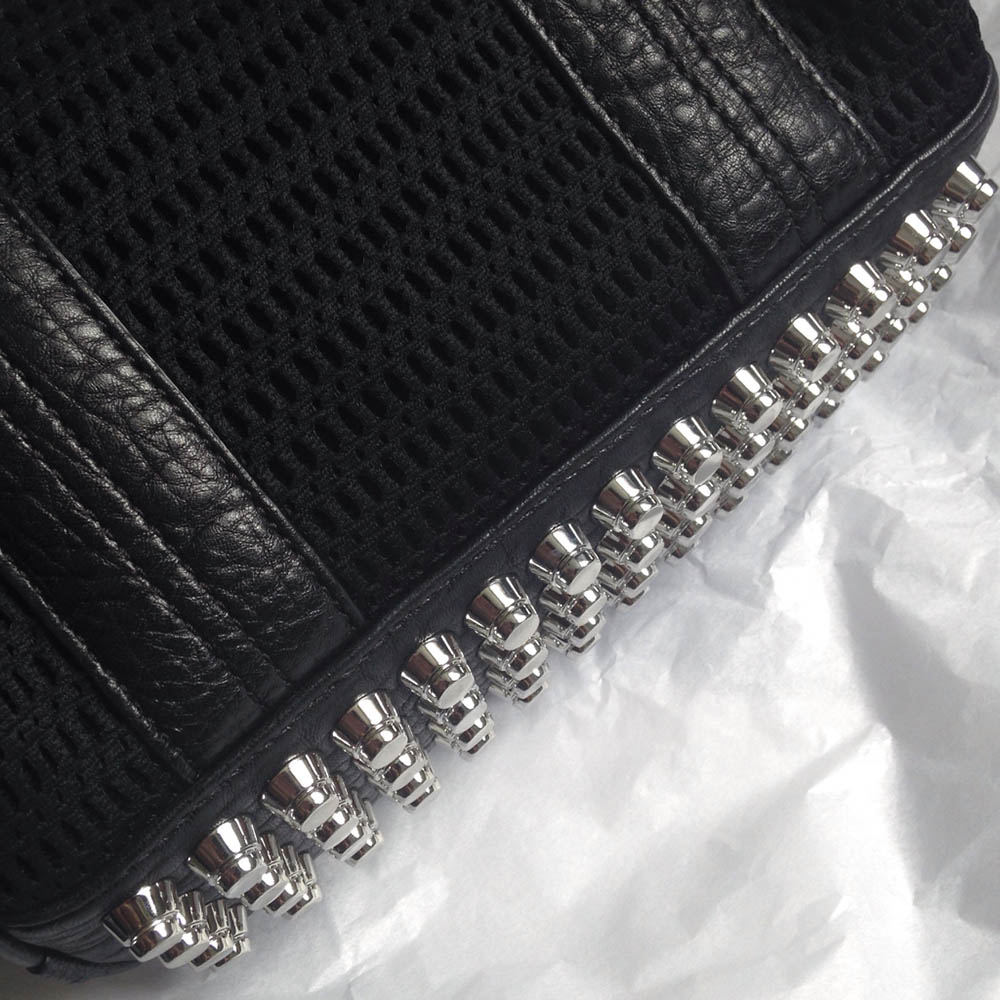 Second stop on our reveal swoop, Alexander Wang, where the new mesh material is a big hit. Chloehollywood, hollywoodbadgirl, and Addy all revealed mesh bags this month, and we love this lightweight and sporty alternative to these bags' deliciously smooshy leathers. We will be spending more time in Alexander Wang soon, to be sure!
---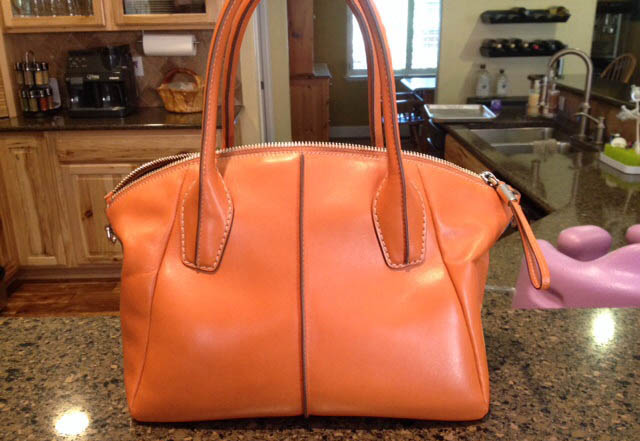 We don't often visit our Tod's subforum, something we remedied this week with a quick visit on our reveal tour. We found this absolutely luscious reveal from Hogancollector — the D.D. Media bag in a scrumptious orange sherbet that almost immediately got a cream companion! YUM! If you are not familiar with this brand, we have a Celebrities and Tod's thread that will give you a sampling of the classic styling from this design house.
---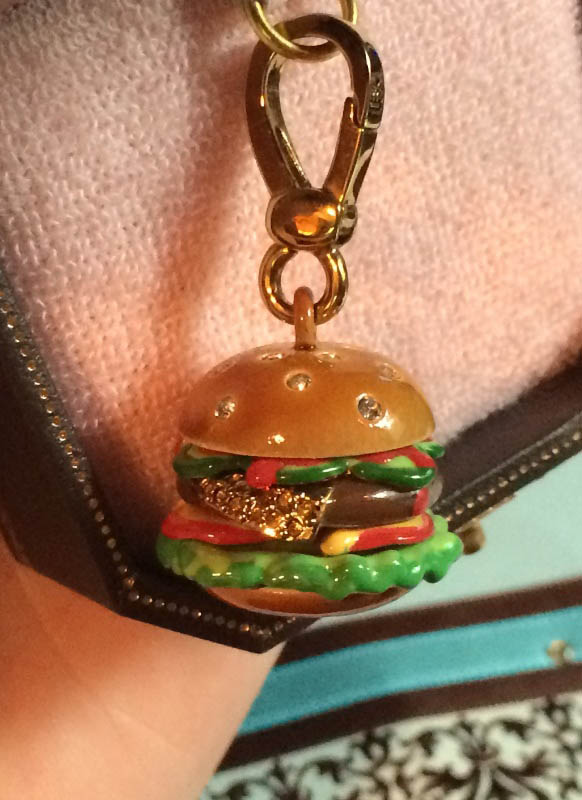 Juicy Couture has hit some rough patches lately, but the news isn't all bad, apparently. Thankfully, the charms go on, and the JC Charms thread has stayed busy. So today, we close with this staple of the summer barbecue, a teeny weeny hamburger from our own tatertot!
---
That finishes up our July series of Roundups, and we certainly have enjoyed spending the month with you. We hope you have a happy summer weekend and week ahead, and will be right here in August (!!!) for more bags, conversations, shoes and more! Thank you for stopping by!