Good Afternoon, Purse Fans! Another week has flown by and that means it's time to round up some of our favorite bags and conversations in the PurseForum Roundup. If you read here regularly, you know we can't stay away from The Kitchen. And the Playground. And…well, you get the idea. We also visited some of our favorite designer subforums, including Chanel, Coach and more, and as always, we found plenty to share with you.
---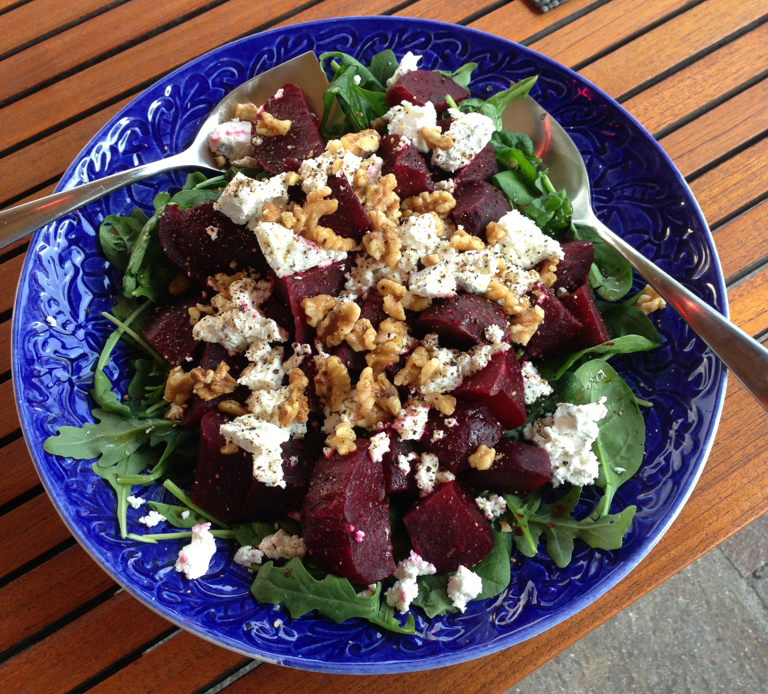 Roundup regular readers know how much we love The Kitchen. We made this our first stop in the Forum this week, and found that, as usual, our members were cooking and eating some of the best-looking culinary creations we have ever seen. For example, check out this this beautiful beet salad from Blueberry12. This thread never fails to delight and inspire us with photos of what our members are eating (and they eat very, very well). Some of them also cook very, very well – from a simple breakfast to a creative summer salad.
Elsewhere in the Playground, Money Talks was humming with the ongoing Money Challenge Thread and a new conversation on a prickly wedding-season cash conundrum. We also checked into our very popular Up to The Minute subforum, where ongoing discussions and newsgathering happen 24/7. This has been a tough couple of days, news-wise, and our members share their thoughts and feelings in insightful posts, which also include around-the-world postings of news articles that add much to our understanding of current events.
---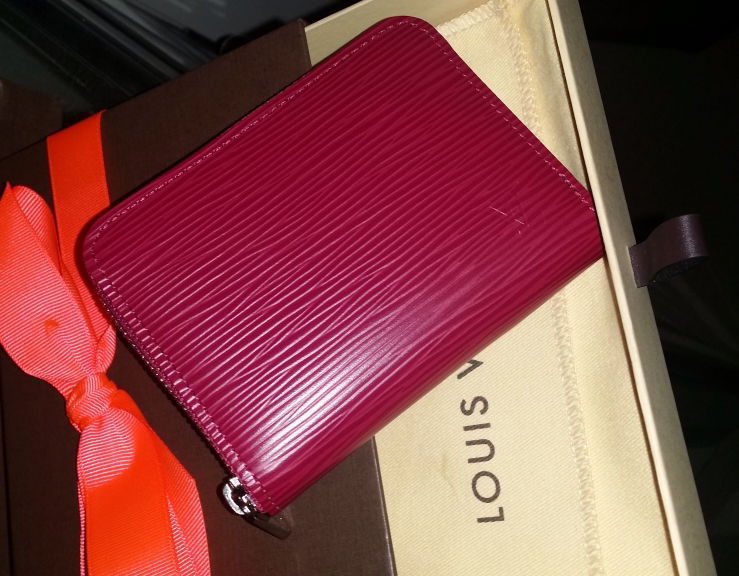 We know you love bags, and since we do too, we have lots of them to share. This week, our Louis Vuitton members had a few things to say about the new ad campaign, and member Rhamba posed some throught-provoking questions on the LV classic Speedy Bag. Another thread getting a lot of traction explores how our significant others feel about bag purchases – definitely worth a look! We had lots of reveals in LV, too, including this celebration of debt-freedom from Saraja and this gorgeous little Epi wallet from exbabydorkx.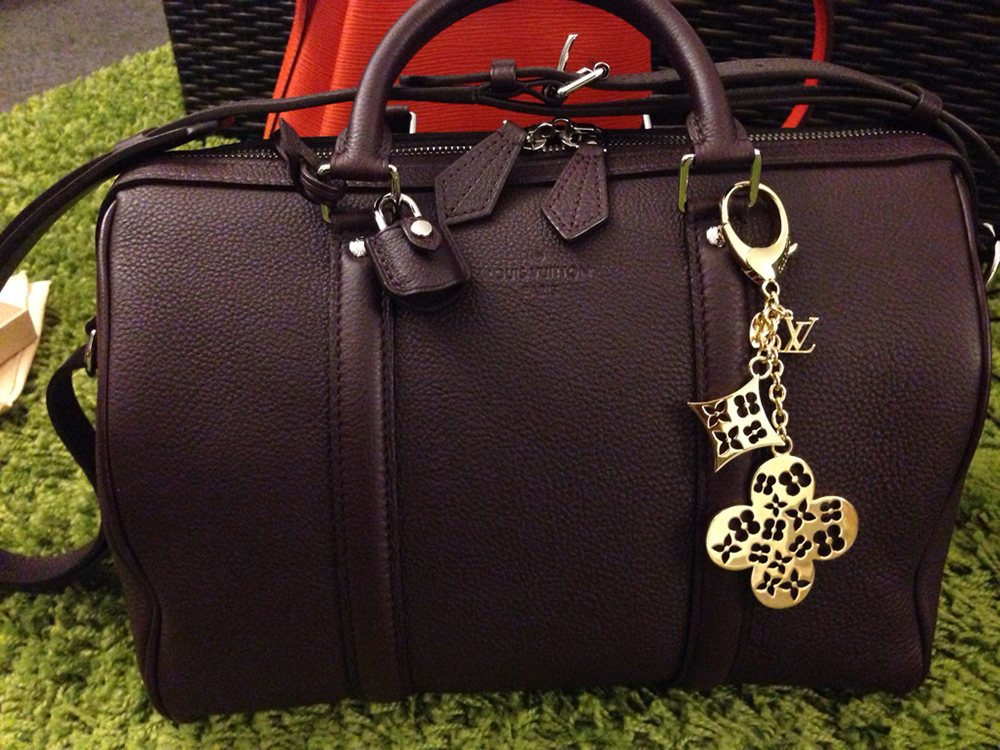 On our way out of Louis Vuitton, we made a quick stop in the July 2014 purchases thread, where we found lots of noteworthy bags and accessories, including this wonderful bag from Grace1982 that had us running for the (dark) chocolate stash. Don't miss Louisgyal37's pretty azur trio, too. At press time, we found an interesting conversation on selling bags that bears a look.
---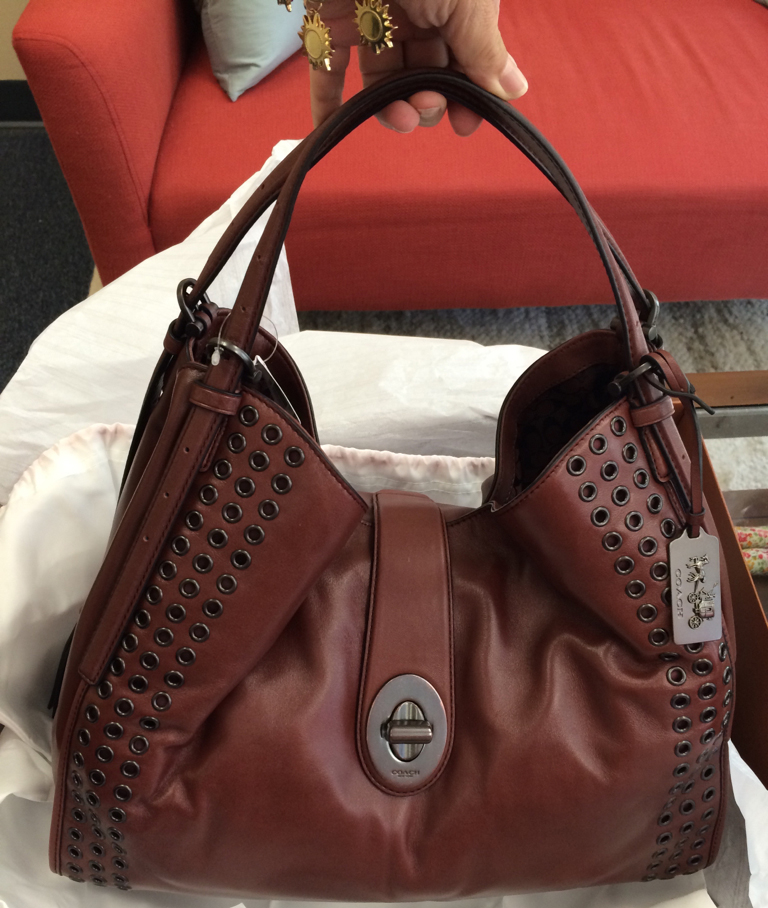 Coach rolled out a new ad campaign this week, too, and our members wasted no time weighing in on the new look. Elsewhere, our member abwd has a good point – workday deliveries really ARE the best. She was fortunate enough to add not one, but two beautiful bags to her collection today, and they are gorgeous. MIKOMEGMOM also brought a new bag home this week, a stunning new Rhyder in jade. This thread includes lots of detailed shots of this new style, so be sure to take a close look – perhaps there is a Rhyder in your future, too!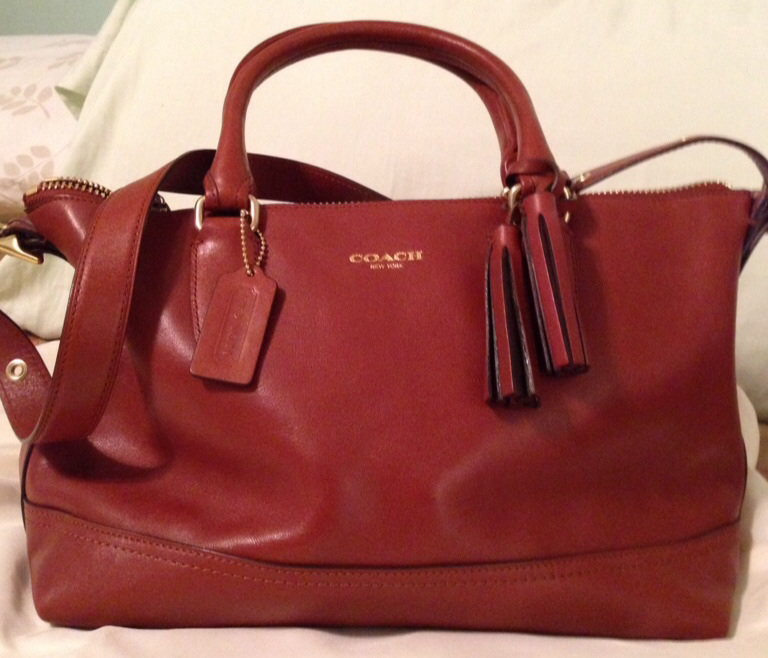 Getting a new bag is great, but getting one at a steal of a deal is even better. From our perch, it looks like Coach members number among the most adept at finding bargain gems at a remarkable clip. This week, this Carrie made it to quinna's closet for a song, and the luscious cherry red Molly that stazard snatched up is absolutely perfect!
---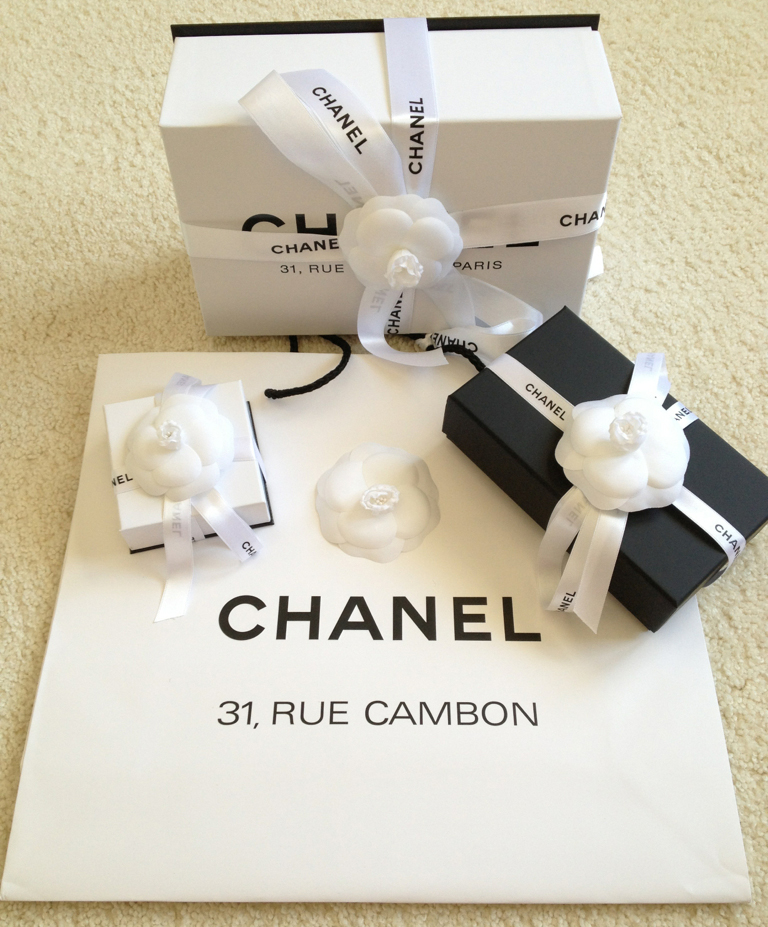 As soon as we landed in Chanel, we dropped into a reveal so new, so fresh, so live, that the boxes had not even been opened! So, we can't tell you what is in them, but we can tell you that pandalover1119 and her mother were at the Chanel Mother Ship (Flagship Store) on Rue Cambon in Paris, so we are certain that each item is very special. By the time you read this, the boxes will have been opened and we hope you will enjoy what you find! If you are not afraid to overdose on reveals, stop by the 2014 Summer Sale Thread, where the incredible sale bargains are still rolling in.
---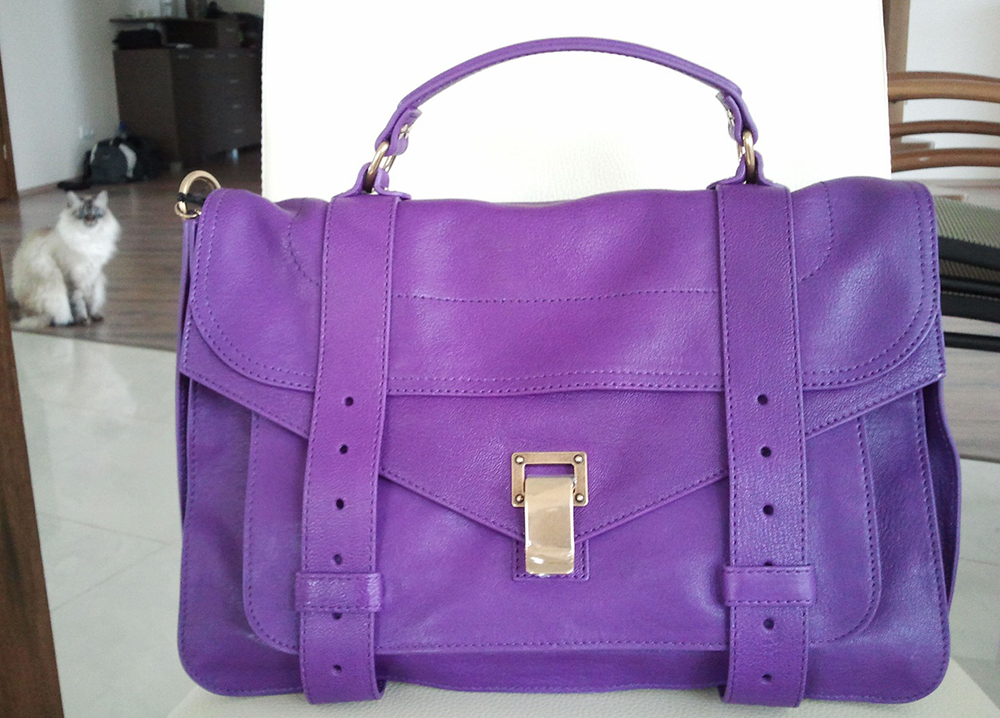 We dropped by Proenza Schouler this week to see what colors our members are snapping up. First up, we spotted a thread featuring a color we are not familiar with and ran smack into julija's fabulous new bag in Veruca Salt. (Did you also spot the bag-loving feline?) Red bags caught our eyes several times this week, and this crimson PS1 from blinkie80 really sings, doesn't it?
Proenza Schouler is a great brand with well-crafted, colorful and easy-to-wear bags that our members love. Cooper1 found another PS1 in one of the best greys around at the moment – magnificent Military. If you are not sure PS will fit your lifestyle, be sure to visit the PS in Action thread to find plenty of inspiration!
---
That wraps up this edition of the PurseForum Roundup. We hope to see you right here next week for more, and in the meantime wish you all a safe and happy week ahead. We love sharing and we love your comments and feedback. Thank you for visiting with us!