Greetings, purse lovers! Thank you for stopping by for another edition of the PurseForum Roundup, a peek into the week's conversations, reveals and more at tPF. Summer style is always a favorite, and we checked in with Chanel, Gucci and more. We hope you enjoy what we have put together for you!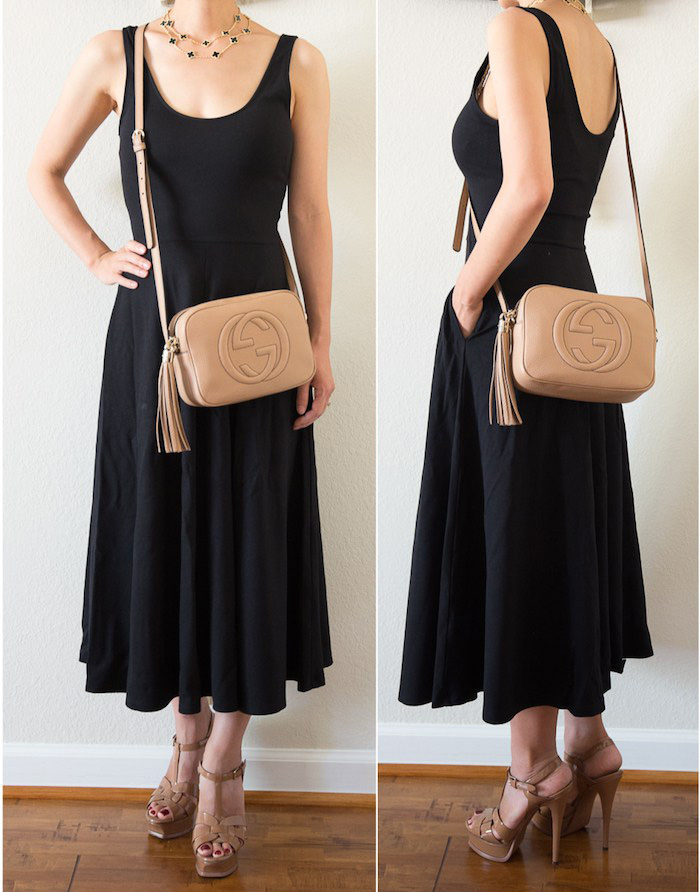 In Gucci this week, kat99 modeled her new Disco bag, and her thread includes the much-appreciated "what fits in this bag" shots. The modeling shots are terrific, too.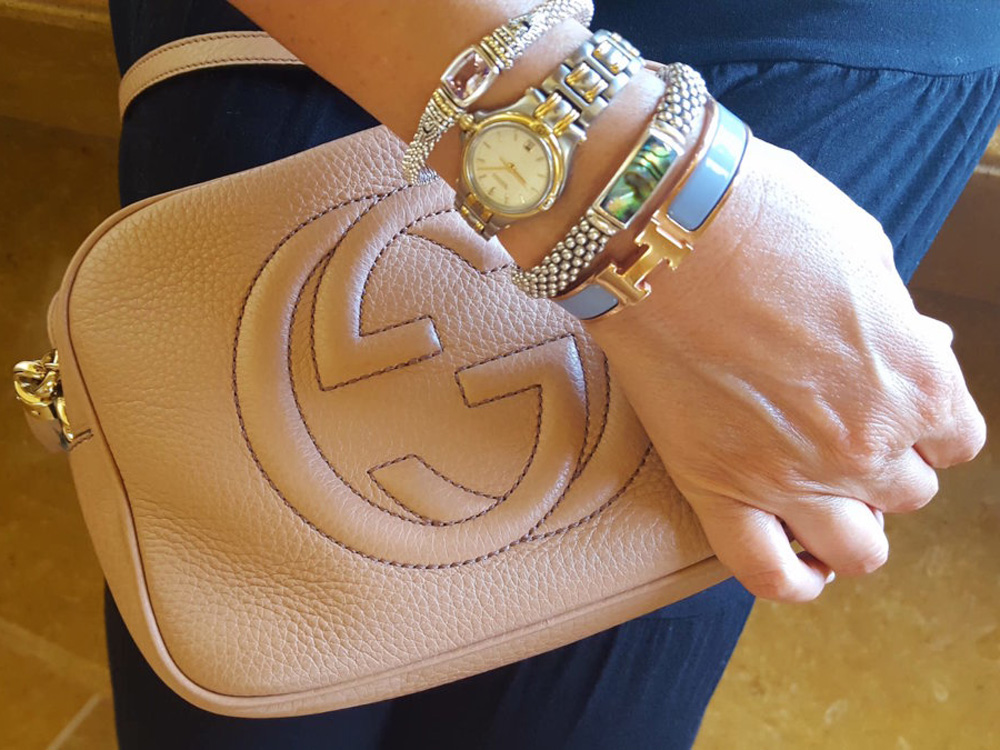 And speaking of the Disco, here is another modeling shot from super stylish Dextersmom, found in the What Lovely Gucci are You Carrying Today? thread.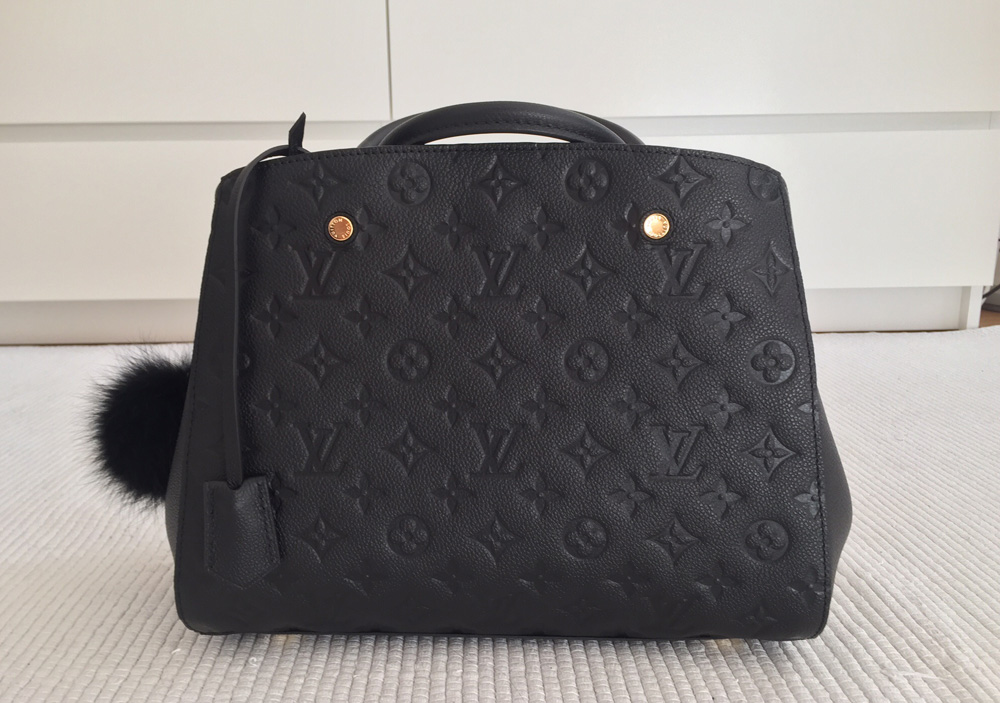 Louis Vuitton's understated Empriente leather is extremely popular, and we found anncelyn's new Montaigne MM front and center this week. Bvan1968 is trying to decide between a couple of Louis Vuitton bags and could use some help in this thread, so if you feel like sharing, weigh in, please!
CamaroChic has some thoughts about LV's new key case in Vernis, and you can catch up with the topic in this thread. There is no doubt that our members love small leather goods, and for many of us, the devil is in the details.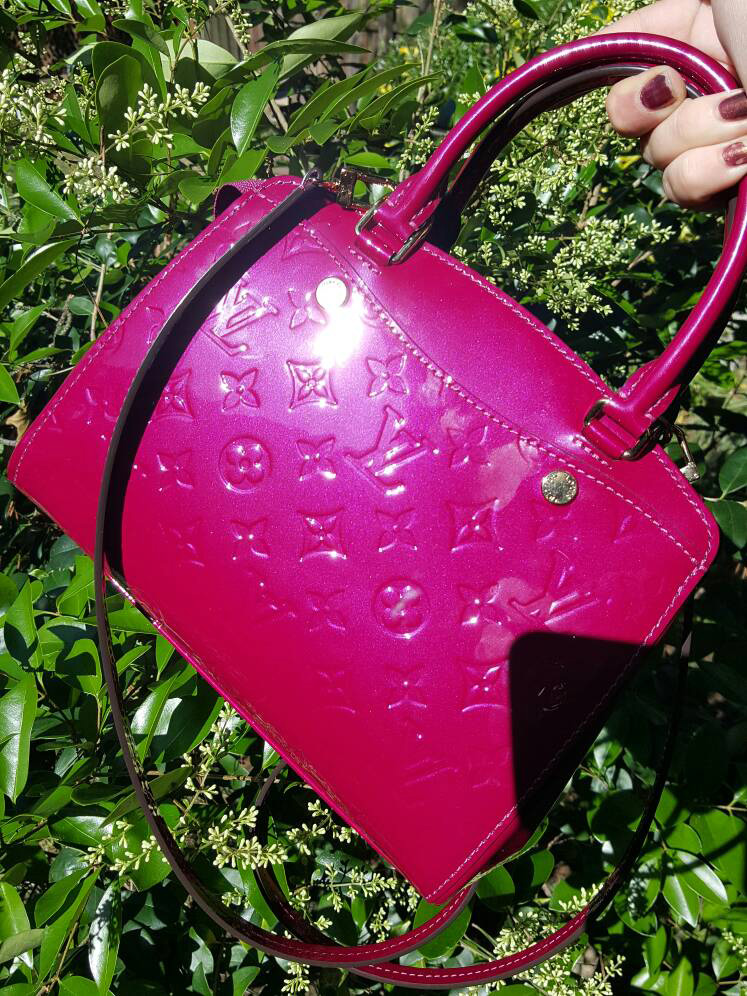 Louis Vuitton made some changes on this key-and-coin case, and the conversation is still underway. Of course, the bag above is not the key case in question, but raspberry is one of the available colors and doesn't it look pretty in the summer sun?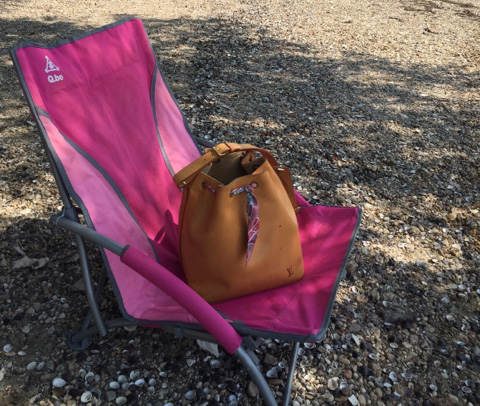 Last but certainly not least, here is DonauWallers's Noe, just for fun, and because this looks like a very refreshing hangout on a hot summer day! This moment of summer is brought to you from the Louis Vuitton in Action thread, where you really never know what you will find.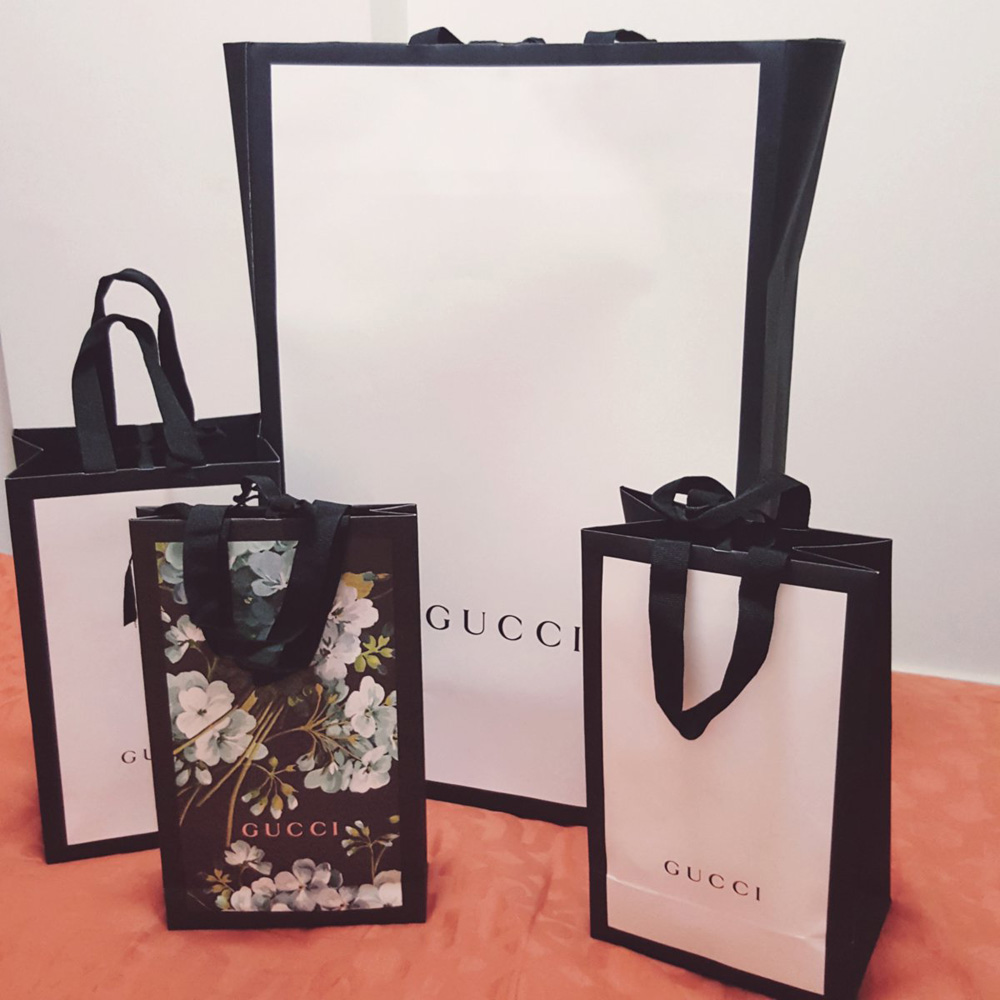 Hiddencharms made the most of her first trip to Gucci and brought home quite an impessive haul, which she let us share in her lively reveal thread. You will want to pay a visit and savor each one of her carefully selected treasures. Rashmi also brought home a few bags from Gucci earlier this month; you can see her "haul" right here, and heads up: this thread also includes some very cute flats.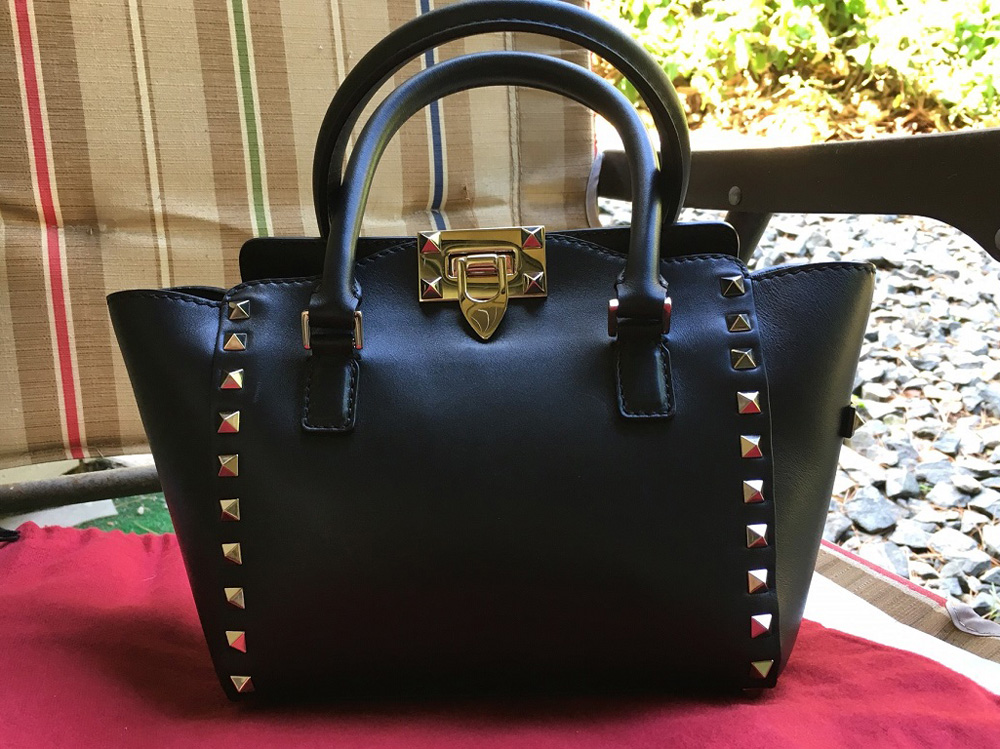 When one of our members asks if anyone's around, it 's always fun to be one of the ones who is! A live reveal is a treat, and we found this one in Valentino this week. The Rockstud tote is a fun bag, and this reveal thread from CoachCruiser really shows it off beautifully.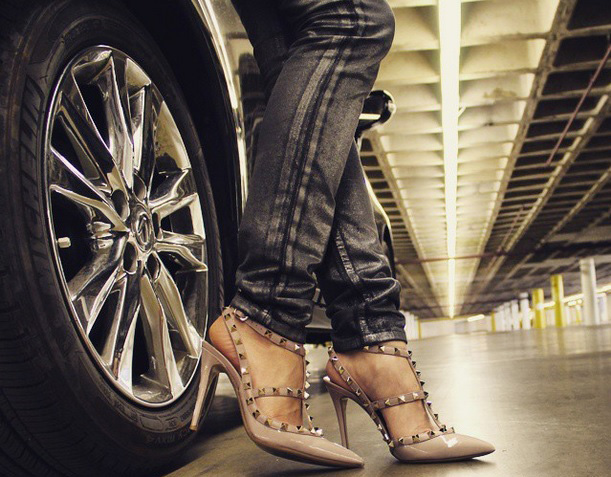 The "action threads" are always a big hit in our forums, and we always make a point to check them out whenever we can. We found this eye-catching shot from Greta_V this week, and we love this edgy take on styling the Rockstud pump.
When it comes to their luxury purchases, our members share the good and the bad with their fellow fashionistas. In Valentino member nikki2304 relates her experience with a repair, and in a related vein, meowwu wonders if it is best to have her new shoes fitted with protective soles before wearing. Our members weigh in on topics like these in every subform, and we love them for it!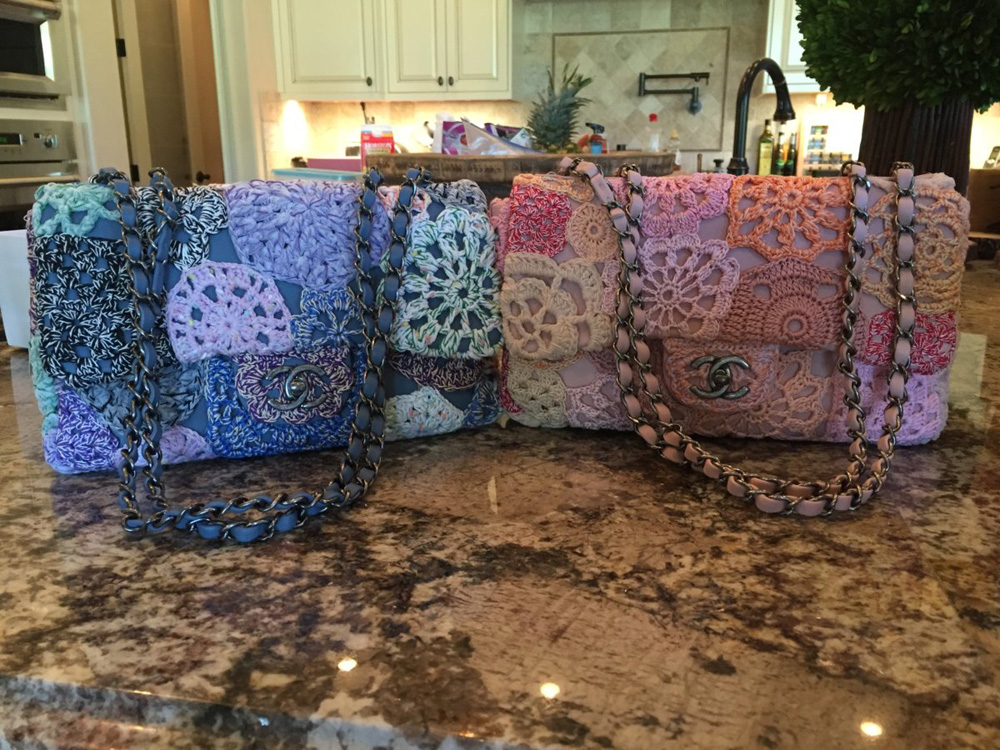 It's OK to pause and enjoy these. We sure did. TraceySH posted these in the very popular "Oops…." thread in Chanel. This thread comes with a poll, because TraceySH did some very serious shopping earlier this month and needed some help from her fellow Chanel fans. Drop in and see how this all turns out. The input from our members is interesting and the bags are gorgeous!
LVLifer is thinking of taking the plunge into the waters of Chanel, and her conversation with Chanel fans makes an interesting read. As you might imagine, they are quite supportive of the idea.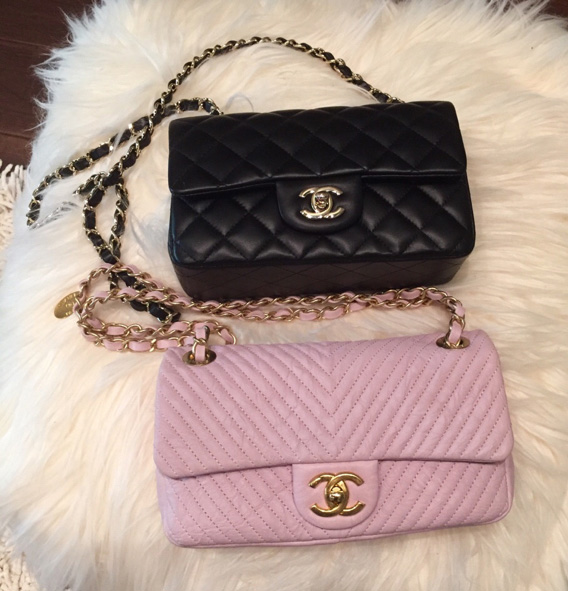 Chanel's Joy of July thread is the place to see the new purchases rolling in, and we found this delicious pink chevron herringbone Mini, as well as a sweet lambskin rectangular Mini from JoeyLouis. Our members have been really busy this month, and if you are a fan of the brand, this thread is not to be missed!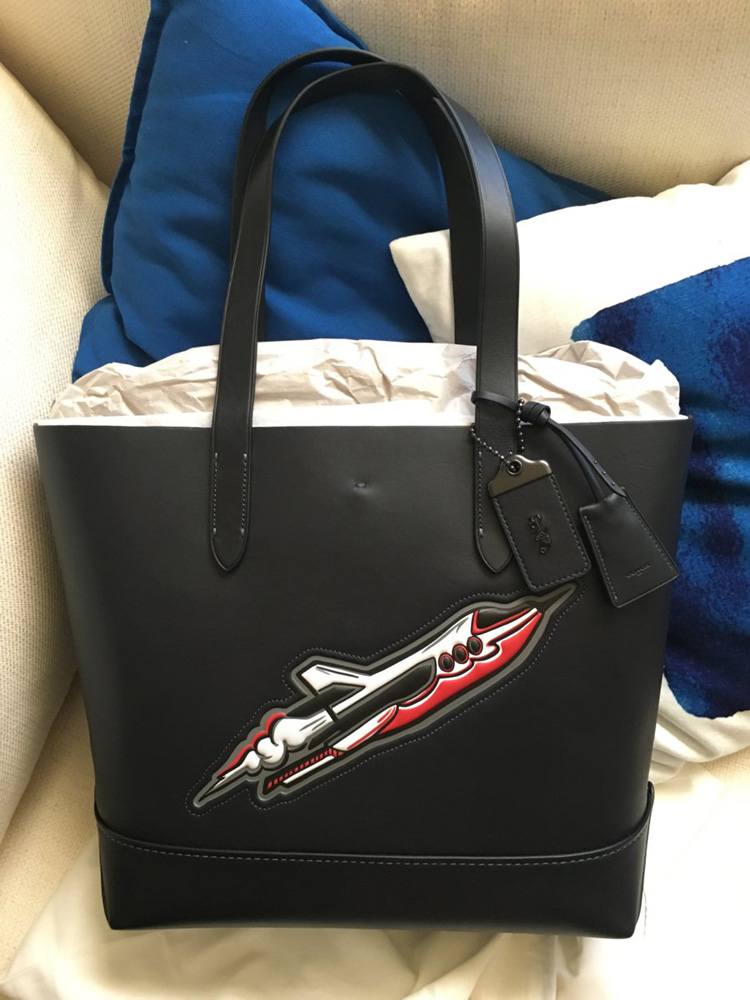 Coach lovers got a real treat this week when MonsieurMode revealed a runway bag in his "Out of this World" thread. Decorated bags are not always our thing, but this one is fun, crisply executed and looks great.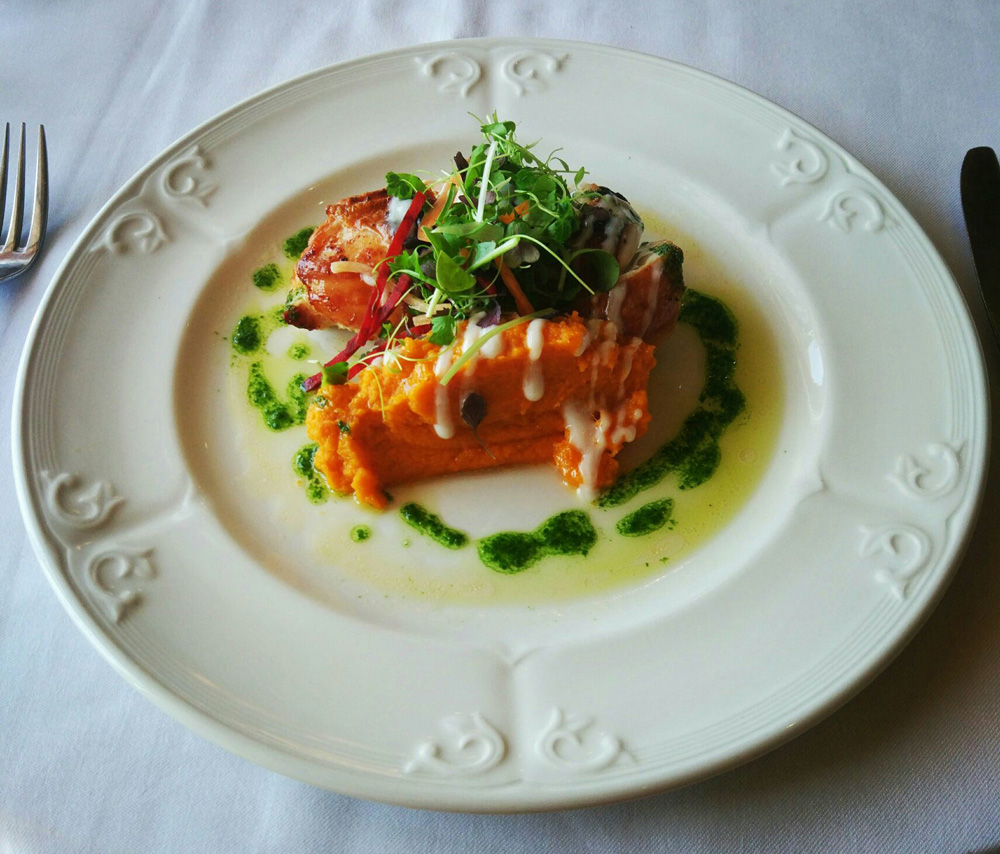 Thank you for stopping by; we love having you and love reading your comments. We look forward to another visit next Friday and hope you have a lovely summer week. Let us leave you with a reminder from our friends in The Kitchen's I Ate This thread – eat something delicious every day!