It's Fabulous Friday, everyone! Many of us have had weather challenges this week, and we hope you all wrapped things up safely and can enjoy a weekend at home, perhaps visiting the PurseForum! To help you find your way, we have selected some gems from this week's conversations to get you started with the PurseForum Roundup. Thanks for joining us!
---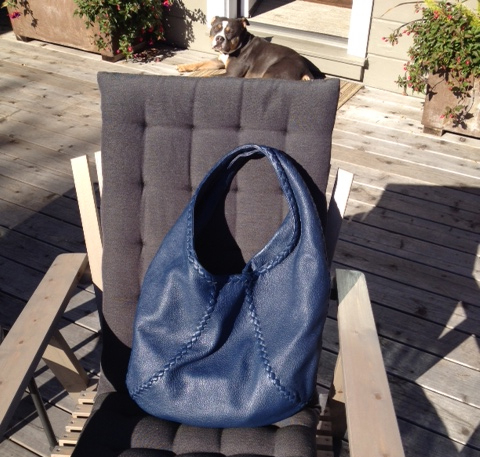 We thought a sunny reveal of a gorgeous bag would warm up any of our readers still fighting off a winter chill. This week in Bottega Veneta, grietje showed off her new cervo hobo in navy blue. Bottega Veneta's colors are rich and saturated, and this bag is pure perfection resting on the lounger!
Ah_tracy found a lovely lavender for her first Bottega Veneta, and this luscious bag will be a favorite, we are sure. As many of you know, we recently announced the collaboration between the PurseForum and Bottega Veneta on a series of special order Knot clutches for our members. The thread dedicated to this wonderful project is an interesting peek into the process that ultimately made this a reality, and, more recently gives us a close look at the customer service behind this amazing brand.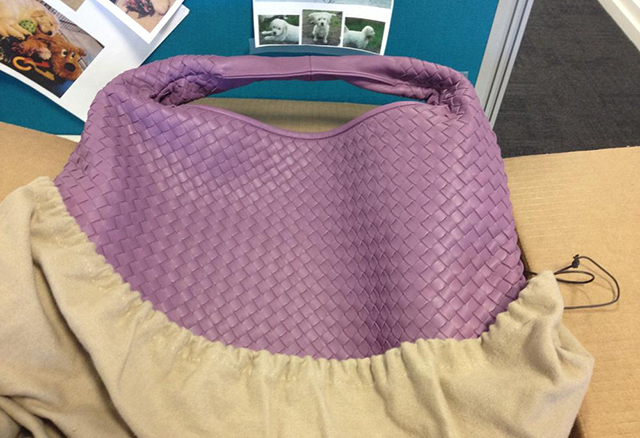 ---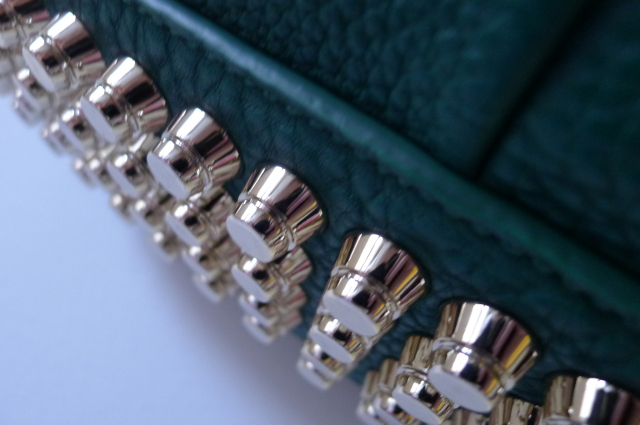 We love bold hardware as much as we love bold color, and HeaviestMatter's new Alexander Wang Rockie takes care of us on both counts. We stopped in Alexander Wang to have a look at her double reveal, and found her vine Rockie has a companion, a trifold in sleek black stingray that is well worth a look. Roundup readers also know we love small leather goods, so this was really a nice find: pradapiggy's new Fumo clutch. Fans of iridescence will also love this Rocco that octoberrush received at Christmastime, and this from J. Fisk. If Alexander Wang is a new brand for you, drop in our subforum, you may find a new bag AND some new friends!
---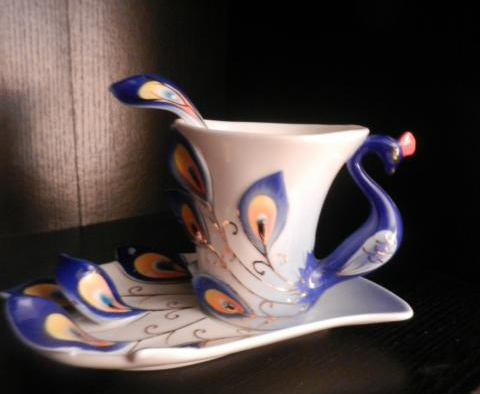 The Career and Workplace subforum has been very busy this week. We have some really interesting conversations underway, including approaching retirement, changing jobs, trouble with colleagues, and of course the always popular nameless workplace rants thread. Elsewhere in the Playground, the Money Talks subforum is bubbling over with threads about how to make, save and efficiently spend our hard-earned cash. We also enjoy checking into a golden oldie – the What Don't You Spend Money On thread. If you haven't tried a No Shopping Day (NSD) Challenge, we have one about start this weekend. Check into January's thread to learn the ropes! We would like to thank Haute Mama and the Tea Time! Thread in Home and Garden for the very special teacup pictured here!
---
Coach is always full of reveals, and there were plenty this week. Coach fans ("Coachies") love a bargain, and a hot find at the outlet is always cause for celebration. This week, Uthra11 shared her outlet score with a very appreciative audience, and we agree that this scarlet bag is just fabulous! We also found a very sharp pebbled Borough that has found a home with Belle79, and an early Valentines Day present surprised neonfiller, who showed off her new rose Phoebe.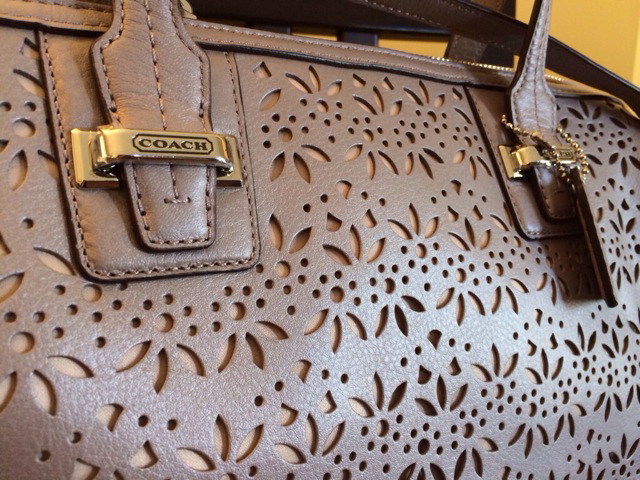 We also took a shine to the eyelet satchel in putty that we found in karman's outlet reveal – this pretty bag's design looks to be very nicely executed in a perfect neutral. Coach's recent all-leather additions have really struck a chord with PurseForum members, and we can certainly see why!
---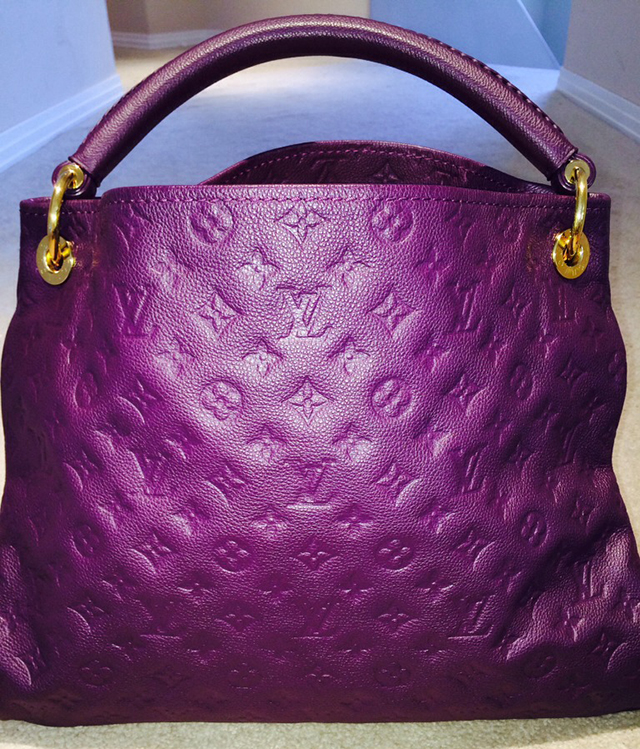 Has this ever happened to you: You purchase a bag, and you can't bring yourself to carry it? Well, it has happened to smile4me6 – more than once – and her thread has advice and support that makes for a nice read. Drop into our Louis Vuitton subforum to check it out and join in! Speaking of new bags, we suspect ranniew will be carrying her new Alma BB, because it is stunning. Also in LV, it was very nice to read a positive customer service report from boyoverboard, whose cles repair story has a very happy ending. We also loved a thread asking the question we all can answer: What is the first thing you do when you bring home a new bag? Drop in and see if you share your new bag habit with any of our members; we certainly found our bag soulmate (shhh, we're not saying another word). We closed out our visit to LV this week with a peek into Fancy_Pants' reveal thread, which we highly recommend if you are a fan of this brand!
We hope this edition of the PurseForum Roundup sends you off to our Forum for some fun and relaxation. We appreciate you spending time with us every week, and look forward to bringing you more from our Forum next Friday. In the meantime, stay warm and dry, and have a wonderful week ahead. Happy Weekend!
P.S. Please consider supporting our small, bag-loving team by clicking our links before shopping or checking out at your favorite online retailers like Amazon, Neiman Marcus, Nordstrom, or any of the listed partners on our shop page. We truly appreciate your support!