Happy New Year! It's 2014, and we welcome all of you to our first PurseForum Roundup of the New Year. The holidays have drawn to a close, and we spent the afternoon looking in on our PurseForum members to see what they have been up to this week. We found some resolutions, and of course some reveals, too!
---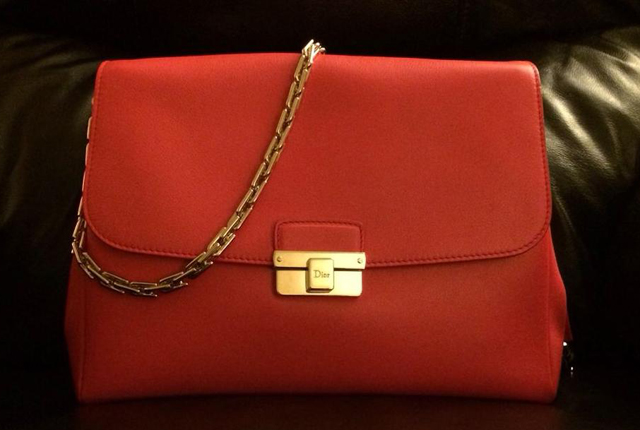 We can always count on Dior to provide us with elegant classic bags in eyepopping colors. This week, a couple of reveals caught our eye in this popular subforum. ThisVNChick's new "red and gold" Diorling is a perfect holiday red, but we predict it will be a wardrobe staple in every season. Baghagg posted a Dior Soft in delicate poudre, a pretty reveal perfect to ring in the New Year.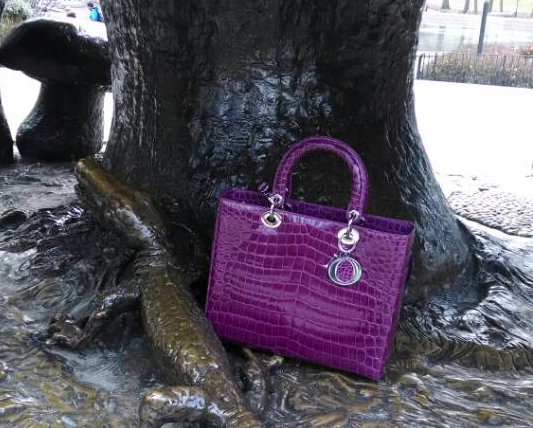 It's freezing in many places, but it's warm and delightful in Dior! We found two beautiful sunny reveals this week – Brandee1002 revealed a purple crocodile Lady Dior, and sleepyl0verxgrl posted a pink python Lady Dior that is just stunning. Her thread also started an interesting conversation on exotic leather care. It seems we may need to be careful with those hotel towels, yikes!
---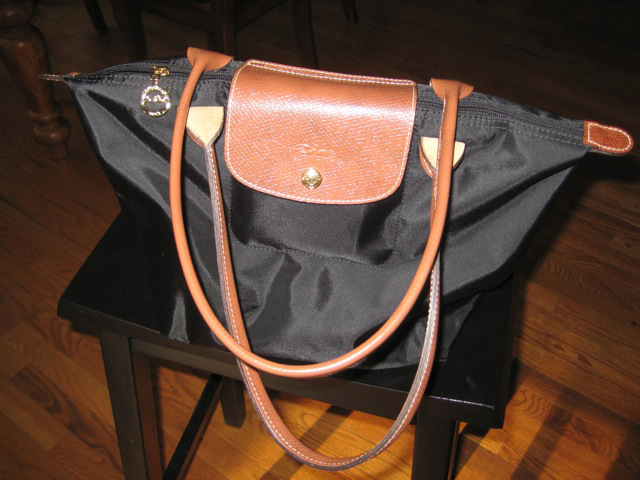 The turn of the year is so often a time for resolution making. Large or small, life-changing or not, it is always interesting to see what we find our PurseForum members resolving to do (or not to do) each New Year. We found the 2014 iteration of the Shop Your Closet theme going strong: The 2014 Shop Your Bag and Wallet Collection thread reminds us that a bag doesn't have to be brand new to be fabulous. Cupcakegirl's classic and carefree Longchamps tote looks crisp and ready for adventure, and Clevercat put it perfectly – "isn't it nice to have a thread that makes you appreciate what you have rather than making you want to run our and buy something new!" This sentiment is happily accompanied by her purple Balenciaga, which actually makes us want one – oops!
Are you thinking of wardrobe-related resolutions? If so, you will absolutely love this thread: Fashion Resolutions 2014, a hot new discussion in The Wardrobe that not only makes for good reading, but is also full of tips and suggestions for getting a handle on your style and wardrobe. This will be one of our favorites this year, for sure.
---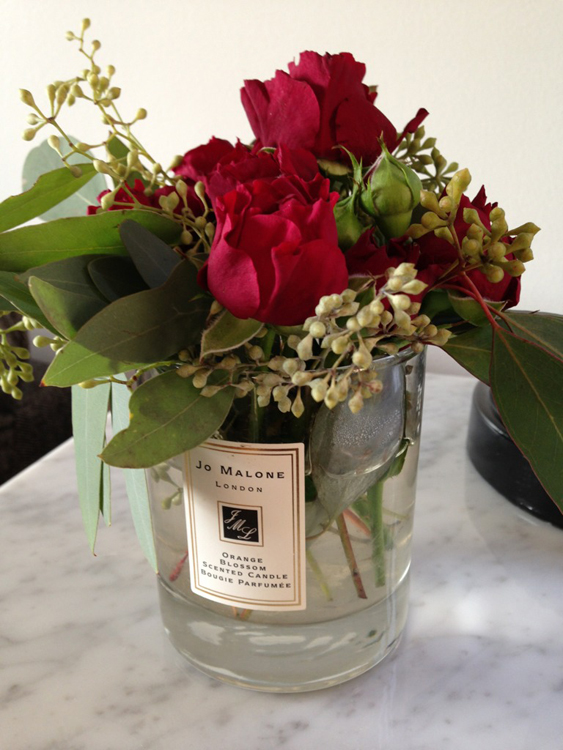 Roundup regulars may remember the Painting and Glass of Wine thread in our Home and Garden subforum. We have watched LuckyDogMom re-decorating her beautiful living spaces and been inspired by her creativity and style. This thread is special because – like shopping our closets – it is about showcasing your treasures, repurposing what you have, and making a house a home.
Also in Home and Garden, we have seen some amazing kitchens lately in the Show us Your Kitchen Thread, including jeh3v's end-of-the-year remodel reveal. And if you are needing some support decluttering (like we are), there is a place for that, too!
---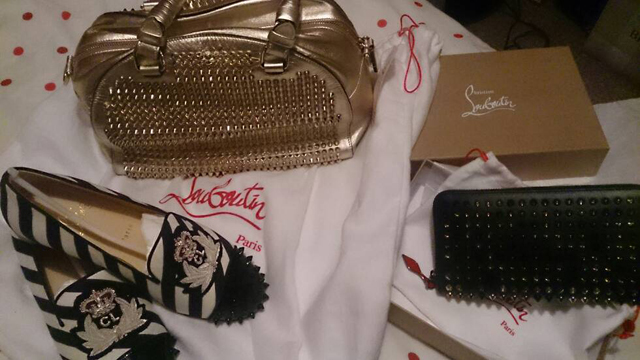 Over in Christian Louboutin, we found some more resolutions in this thread. Hint: One theme is Wear Your Shoes!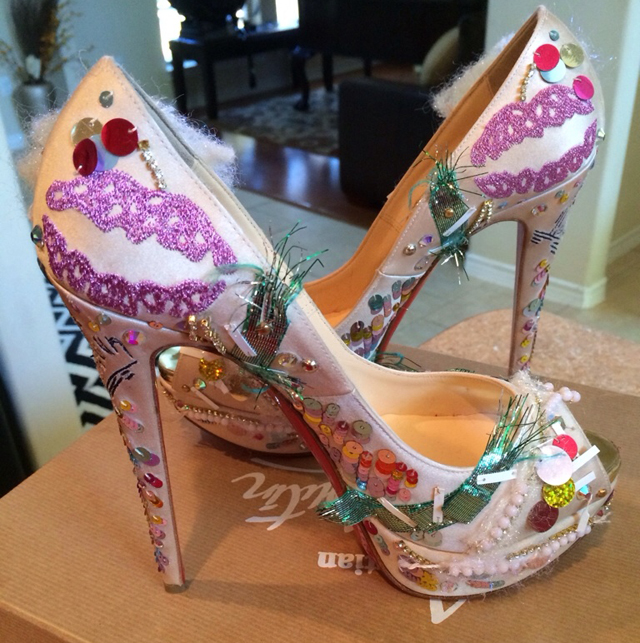 We found some reveals, too. Pollygal spiked her holidays nicely with this collection, as did FreshLily with these Daffodiles. S2Kgurl shared a pretty fierce pair of new shoes with a sweet story to boot! There to see in the New Purchases thread, including the Make Up Trash pair MrsHunnycutt found at a great price.
---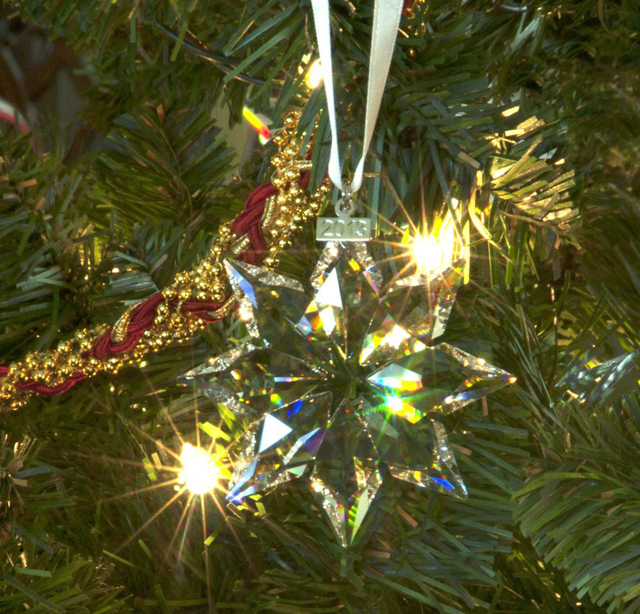 We like to remind our readers of the rich and diverse non-fashion areas of the PurseForum, where conversations range across a seemingly infinite assortment of topics. And within these conversations, information is shared and friendships are formed. Drop into the Television and Cinema Subforum for all the latest on your favorite shows, or visit the Money Talks discussions to help get a handle on your finances – the 2014 Curbing Consumerism Thread is sure to be a popular one, so drop in and join the dialog! If you are interested in browsing, The Playground is the place to start!
We close our this roundup with a very last look at Holiday 2013, this pretty star from StyleMeChanel, in the Random Picture Thread.
Thank you for stopping by and reading our Roundup of this week's happenings on the PurseForum. Once again, we wish you all best for the coming year and look forward to bringing you the best of the PurseForum each week! Have a great weekend!
P.S. Please consider supporting our small, bag-loving team by clicking our links before shopping or checking out at your favorite online retailers like Amazon, Neiman Marcus, Nordstrom, or any of the listed partners on our shop page. We truly appreciate your support!