Welcome to the middle of January, PurseForum Roundup readers! A nasty flu kept us offline last week, but we're gong to make up for lost time this week. Of course we visited the Kitchen, because it's food season, and some incredible bags popped up this week; we can't wait to share them with you!
---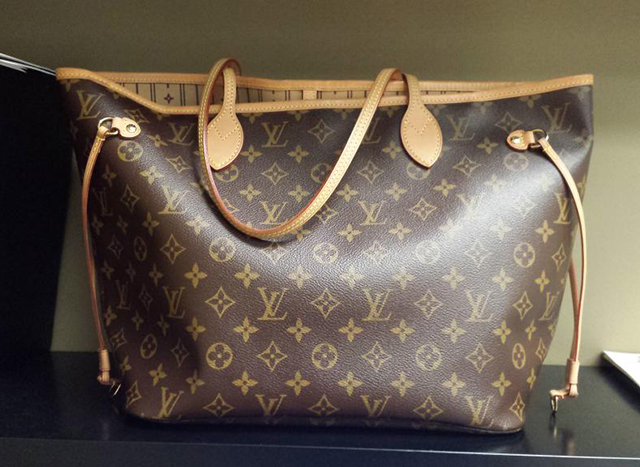 In Handbags and Purses, a new thread on Purses Under $500 is a hot topic. Members from all over the PurseForum are chiming in on their favorite bags in this price range – why not join them? Handbags and Purses is also where you can find all of the "this bag or that" threads, and members considering a purchase are always happy for input. Roundup readers may remember our thread on shopping from our own bag and wallet collections, and this popular thread continues to stay at the top of the charts. This week, JennyErin brought out her classic monogram Neverfull, and Tejas Mama showed off her Rebecca Minkoff MAM with pretty purple zipper detail. This eclectic subforum has lots to take in, and we hope you will drop in soon!
---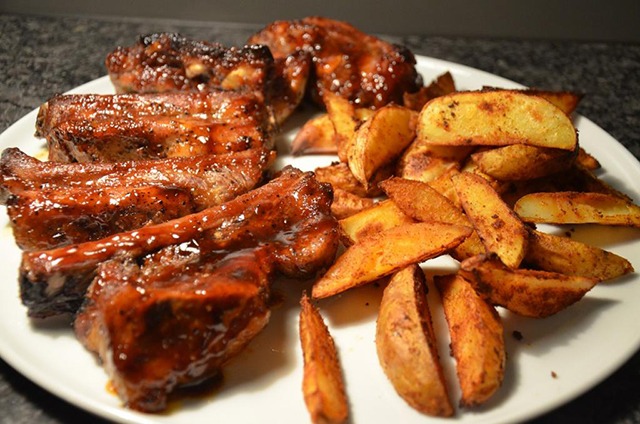 We learned a new acronym this week in The Kitchen. And you can guess where – our I Ate This Thread, where we found plenty of NSFHP (Not Safe For Hungry People) photos, including this simple but mouthwatering rib and potato selection from princesspig. We also found some tasty sweets from CrackBerryCream, and in the spirit of making up for our lack of a Roundup last week, here they are!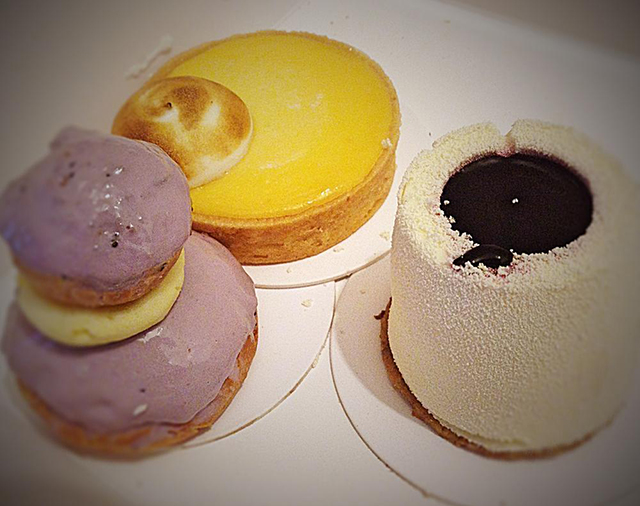 If you are lacking in dining inspiration, drop into the What Are You Cooking Tonight thread. We are glad we did, because jroger1's suggestion of potato soup will be a great addition to tonight's menu!
---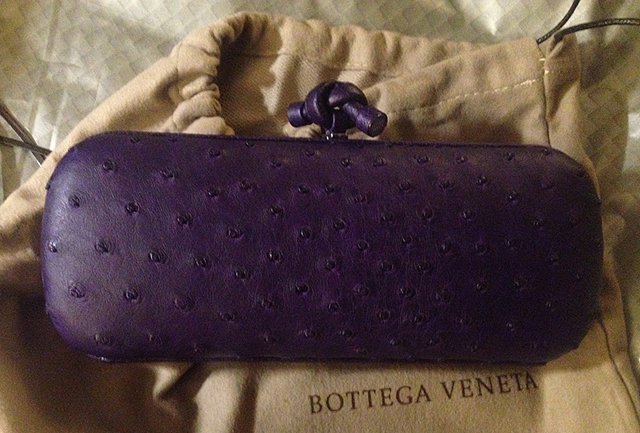 In Bottega Veneta, it was time to check in on the PurseForum 2013 Special Order Knot Thread. You may recall that BV collaborated with our members to create these special bags, and the have arrived! Our wonderful moderator jburgh coordinated this project and started the party off with a sneak peek at her Corgi-colored Knot. All the Knots are just amazing, and we hope you will visit the thread to see them all, including this luscious plum stretch knot that Mousse now calls her own! Be sure to have a look at DD101's magnificent blue cervo hobo, too!
---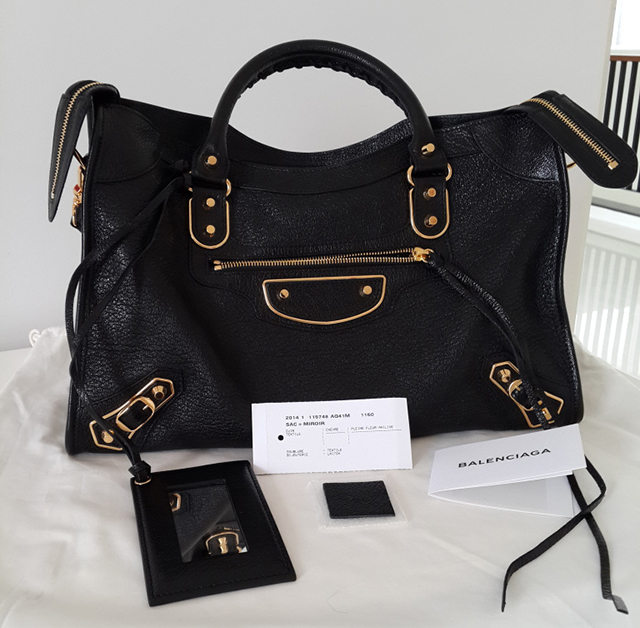 In Balenciaga, we found more colorful January reveals this week. Two Atlantique City bags popped up this month – mere girl and MAGJES both wowed us with their new purchases. A brand new black City bag really stole our heart, however, and we fell hard for LM1921's latest addition. If you love the new hardware treatments, you will love this beautiful new City, too – ThisVNChick's fabulous rusty red toned Hamilton leather stunner. Swt_decadent has a lovely new bag, too, in powder pink, as does 3jems. There are lots of conversations going on in this popular subforum, so stop by and add your voice – who knows, you may help a member decide on a very hot new bag!
---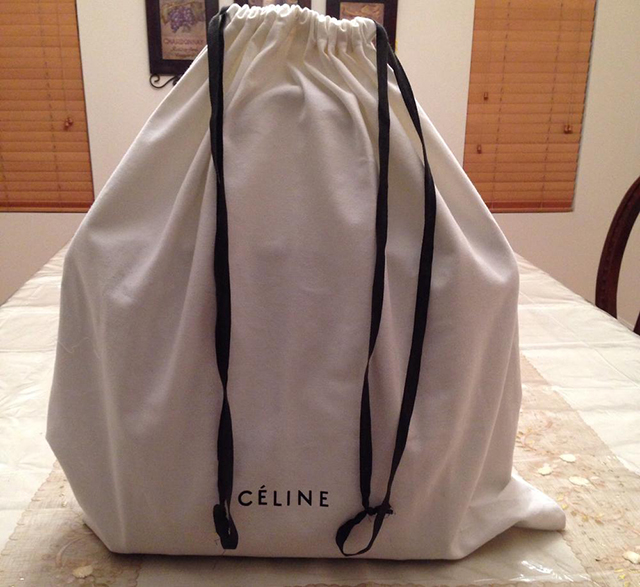 Our visit to Céline led us into lively conversations about the upcoming season's runway and bag fashions. The PurseForum is brimming with knowledgeable and enthusiastic Céline aficionados awaiting the new colors and styles about to hit the shelves. We also found a reveal of LovesLouis' new tricolor Luggage that looks to be a great way to ring in the new year. Our regular readers know we love a rich saturated blue bag about as much as anything, so you can imagine our excitement to find this splendid reveal from loveithateit. We also have a discussion underway on sagging Luggage bags, and this interesting thread has lots of members scratching their heads and offering up suggestions and support (no pun intended).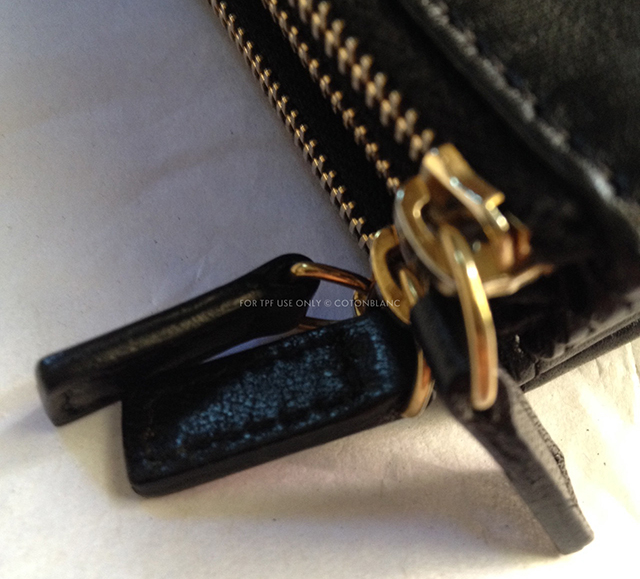 We close out our visit to Céline with a real treat. We always celebrate when a member finds their Holy Grail – or, in this case Ultimate Holy Grail. We would like to congratulate our generous Céline contributor cotonblanc on finding the elusive strapless Trio Clutch Pouch. This little bag has been on his radar for ages, and we are thrilled that cotonblanc found it and are grateful to see this gem on our pages!
Thank you for stopping by this week's Roundup. We try to hit the highlights, but dozens more threads and subforums full of conversations and reveals are waiting for you at the PurseForum. We will be bringing more of them to you next Friday, so in the meantime, have a great weekend and terrific week ahead from all of us at the PurseBlog!
P.S. Please consider supporting our small, bag-loving team by clicking our links before shopping or checking out at your favorite online retailers like Amazon, Neiman Marcus, Nordstrom, or any of the listed partners on our shop page. We truly appreciate your support!