How best to wrap up February? This is our last PurseForum Roundup of the month, and we wanted to go out in style. We paid a visit to Fendi, dropped into the Wardrobe to see what is new and found some truly incredible purchases in Chanel. Come on along, spring has sprung on the PurseForum!
---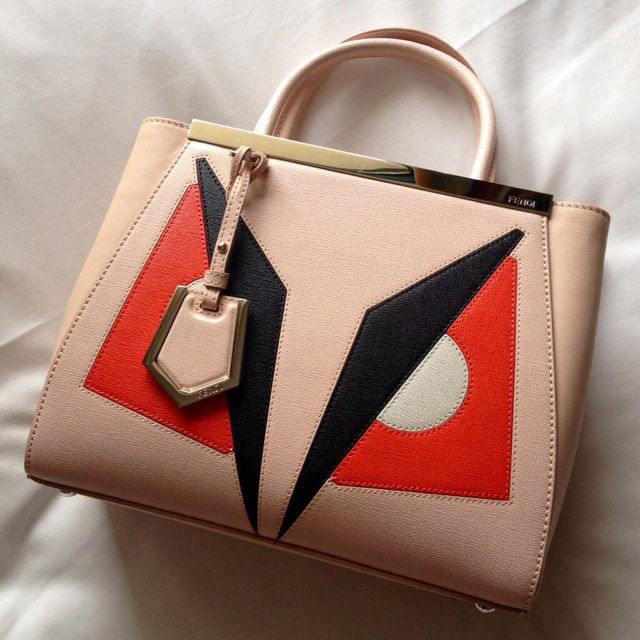 This week, we took a cue from our PurseBlog Bag of the Week, the Fendi Demi Jour. For our first stop, we visited the Fendi subforum and dropped by some of the hot threads on page one. Rubyslippers01 revealed her bag last month, but between her fabulously appropriate user name and her fun new bag, we could not resist giving her a shout out here.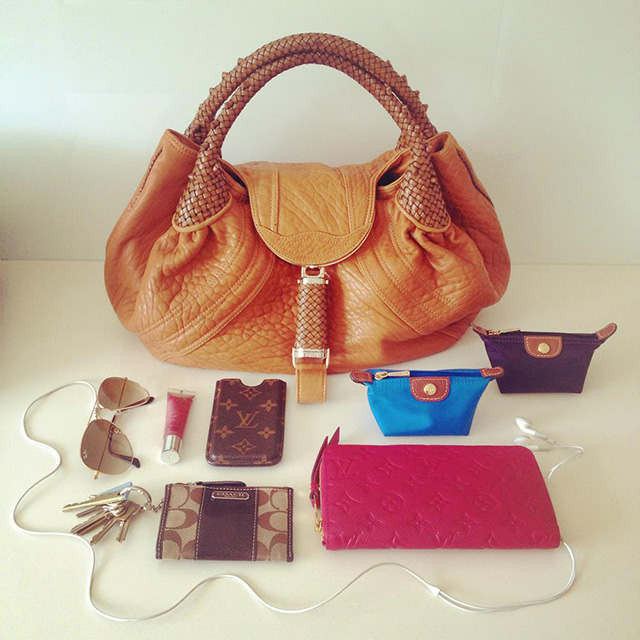 Ahhh….the Fendi Spy. Love it or hate it, this bag was a monster hit for Fendi, not to mention the first luxury bag for countless PurseForum members. Are we looking back at Spy already? Well, yes, we are. Rubyslippers01 was on a roll, and kindly shared a whats-in-her-bag look at her well-loved Spy. We hope you are still rocking your Spy, if you have one (and if you are, please visit this thread to share with us). The 2Jours, of course, is Fendi's current reigning bag, and we have a special thread just to show the love.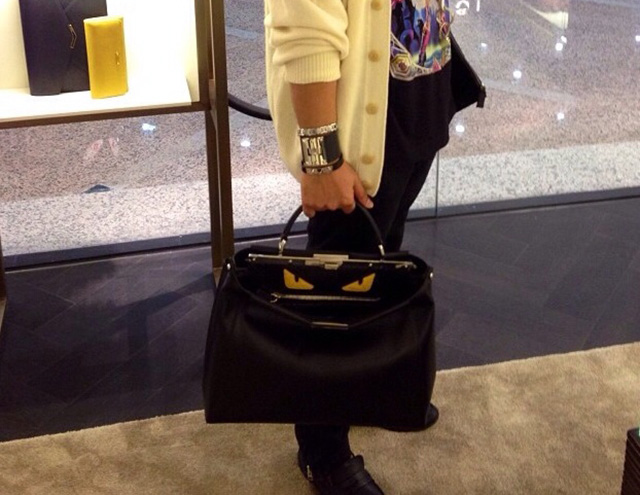 If you are a Fendi fan, be sure to spend some time with other aficionados in the Show Me How You Wear Your Fendi thread. Monster Peekaboo, anyone? (Courtesy of jadeaymanalac)
---
Iridescent Goodness? Who can resist a thread with a compelling title like that! And what Alexander Wang fan can resist this beautiful white stunner snapped up by ladybug10? Watch this thread for more iridescent offerings from this edgy brand, too! Anyone who has followed the Roundup knows we get a little carried away by a blue bag, and this  Rocco is one of the bluest ever – Antonia and this brilliant purse are a match made in heaven, and we absolutely couldn't get enough of it. One of the most enjoyable threads in Alexander Wang, or any subforum for that matter, is The Waiting Room – where members expecting a package cool their jets with their PurseForum pals. This week, chicblondie announced the impending arrival of a black Rocco with rose gold hardware, and TaraP showed us that black with iridescent hardware is just gorgeous.
---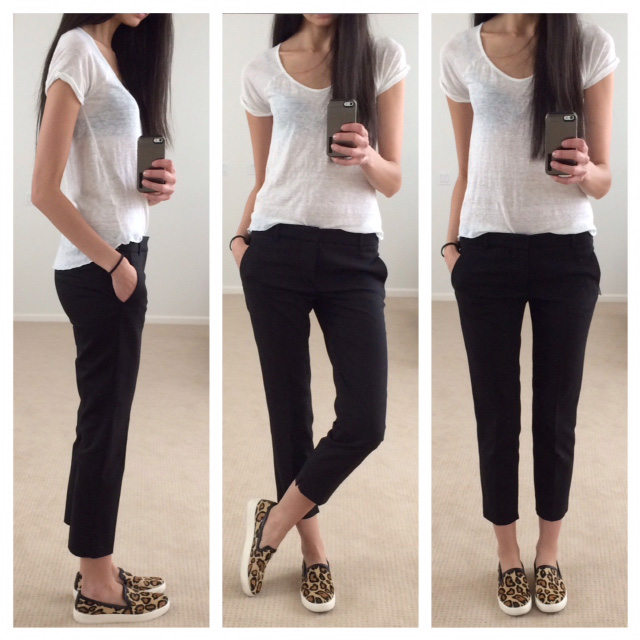 With so many designer specific subforums, it's easy to overlook the PurseForum's more generalized areas, such as The Wardrobe. But these destinations house true gems, such as the Do You Shop for Your Real or Imaginary Lifestyle thread. This thought-provoking and long-lasting favorite is full of photographs and conversation on a topic that has occurred to so many of us. This week we found this quote from Ralli: "Life is short, wear the shoes." Don't we all have something special in our closets that really needs to get out and play? If you want to escape with your shoes, how about a visit to Dream Closets, where life – whoops, we mean storage – is nothing less than perfect.
The Wardrobe is also home to myriad brand threads, such as Helmut Lang, Zara, J. Crew, Rick Owens and so many more. In Who Else Loves Zara this week, we found some cute shots from the dressing room, courtesy of Mia Bella, and we couldn't resist sharing one here.
---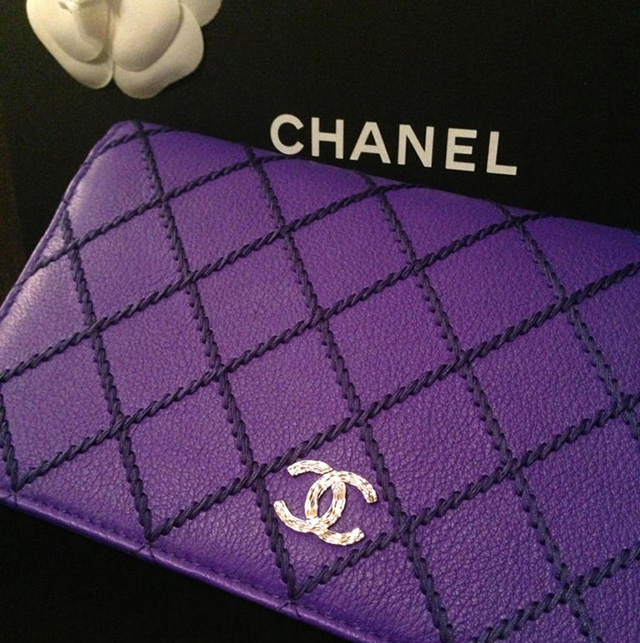 Fabulous, isnt it!? We found this breathtaking wallet in bleu yen belonging to cuteandcouture in Chanel's February Purchases thread. Yes, we could stare at it all day and be perfectly content. For you, Roundup Readers, we pressed on and found this sublime WOC from cdinh87, and this brilliant fuchsia one from MojoandMe. You will not believe the month our Chanel family has had, really. Happily, in order to make sure the rest of spring and on into summer is equally successful, H-angel has started a thread for our members to keep track of the bags they are hunting – join the fun in The Mission Thread! Elsewhere, _Siobhan requests your opinion on a purchase, as do Jodith and barbie444. Nycmamaofone, who requested and received sage advice a while back, revealed her absolutely perfect new bag, and it is easy to see that her careful consideration paid off handsomely. Congratulations to all the happy new bag owners in Chanel this month!
---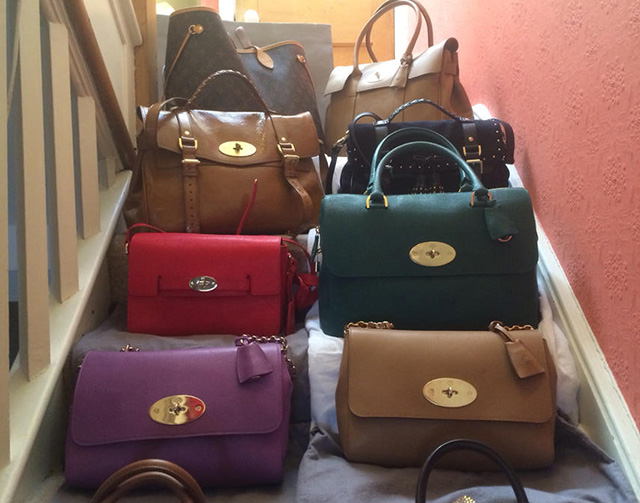 Cold weather made us think of tea, and tea made us think of Mulberry, so off we went to see what is new across the pond (so to speak). This blush Alexa of JP23′s really caught our eye – a pretty color just short of pink that will be quite wearable this spring. Our stairway to Mulberry heaven this week is courtesy of LittleMissPeppa, whose collection took up quite a lot of real estate on the steps! The Mulberry Family thread includes member collections as well as a primer on the bag collecting habit, as described this informative post by batfish. As with most of our subforums, members seeking help with a purchase get plenty of assistance, cheating (on the brand) is perfectly acceptable and sharing your Bag of the Day is always welcome! If you are new to Mulberry, this thread should be your first stop. See you there!
---
Thank you for spending your Friday with us on the PurseBlog, Roundup Readers. For us, the fun of the Roundup is discovering threads, sharing stories, and seeing photographs of beautiful bags on the arms of our lovely PurseForum family members. We are glad you enjoy it too. Stay warm, dry and happy this week, and we will see you right back here in March!