Happy Friday! It's already August, and as we do each week, we paused while time flew by to search our PurseForum reveals and conversations to share with you. This week, Dior and Mulberry members showed off some great bags, and that was just the beginning. Sit back and enjoy this week's selection of bags, jewelry and shoes with us–you'll be glad you did.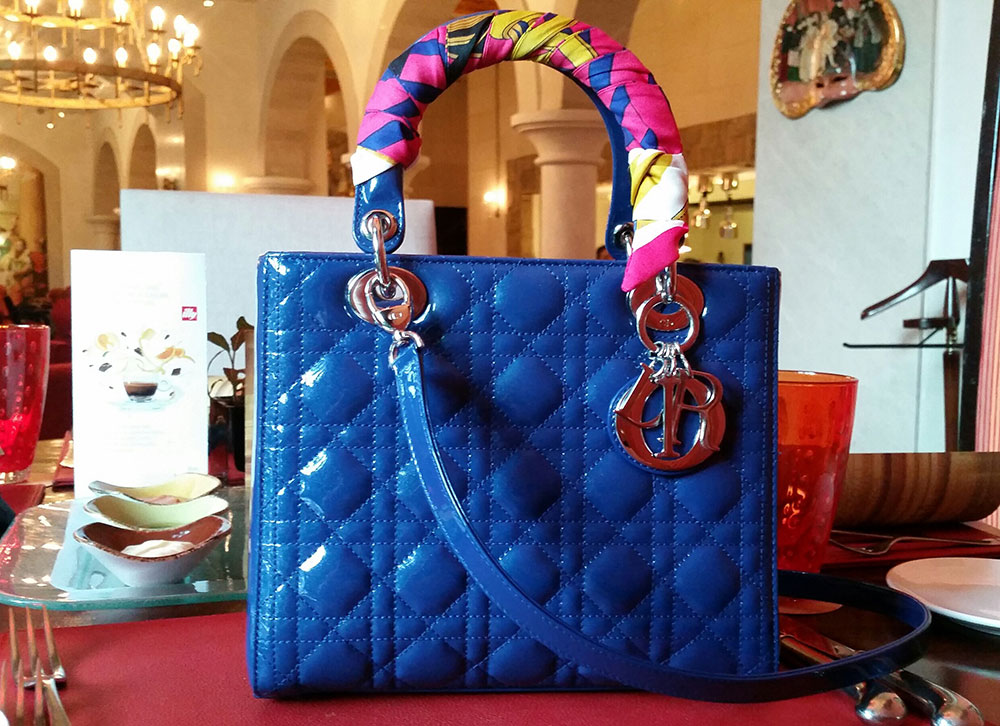 In the Diors in Action thread, we found this eye-popping Lady Dior belonging to smudleybear, sitting on a table, as pretty as can be.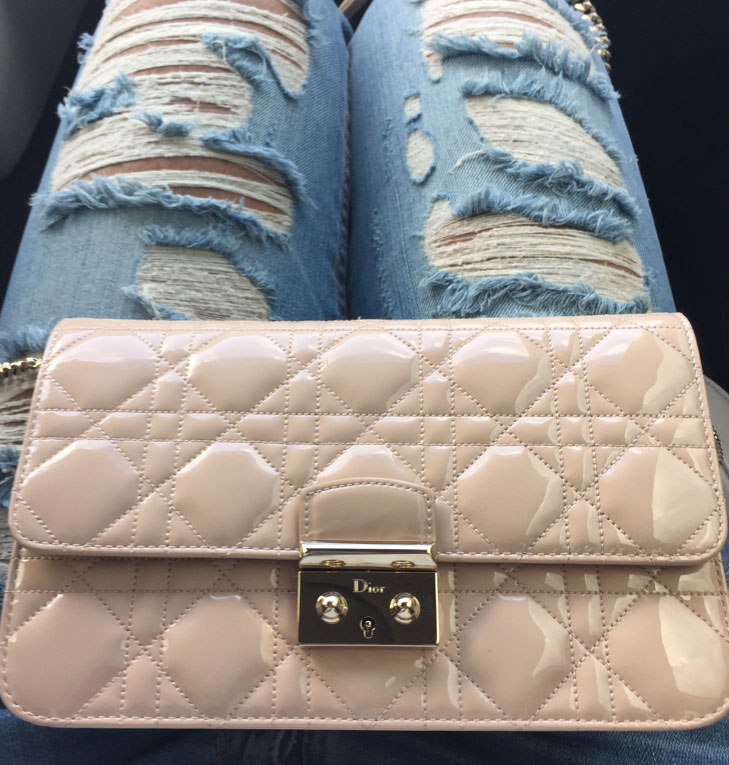 This thread was hard to walk away from this week. We fell hard for 4Elegance's bag on a road trip–gorgeous! We also hit the a vein of gold in the What was Your Last Dior Purchase thread, and you will want to head right over there and take in the splendor of Roku's new Lock Pochettes. Our members are loving the Dior greens, and we can certainly see why.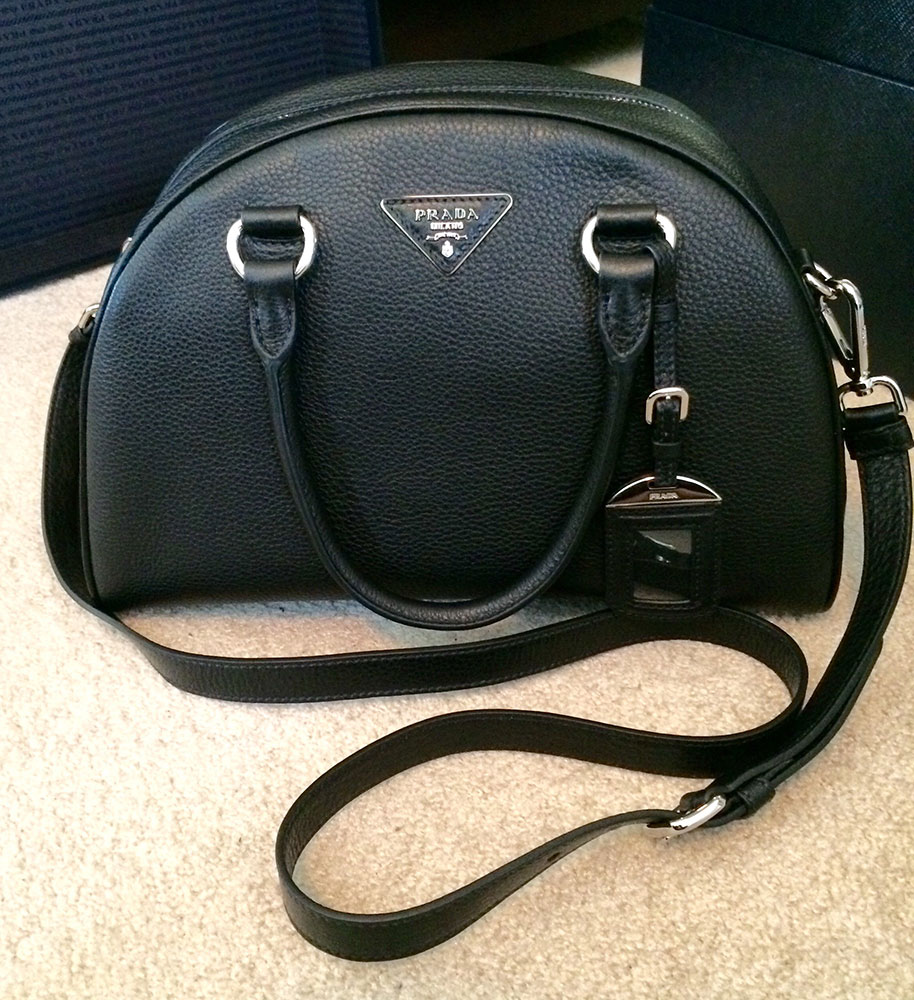 What a cutie! We love this new Dome Bag Sparkletastic showed off in Prada this week. Sparkletastic's reveal includes a family photo that will make your day. Tinazhang1995 got her first designer bag this week, and it's a sweet pink saffiano tote that may or may not be a color Tina can live with. Weigh in and see what happens!
Viola was KittyKat65's color of choice for her new bag, and she certainly is not having second thoughts. Drop into her thread to see one of the prettiest purples around (and there are shoes, too).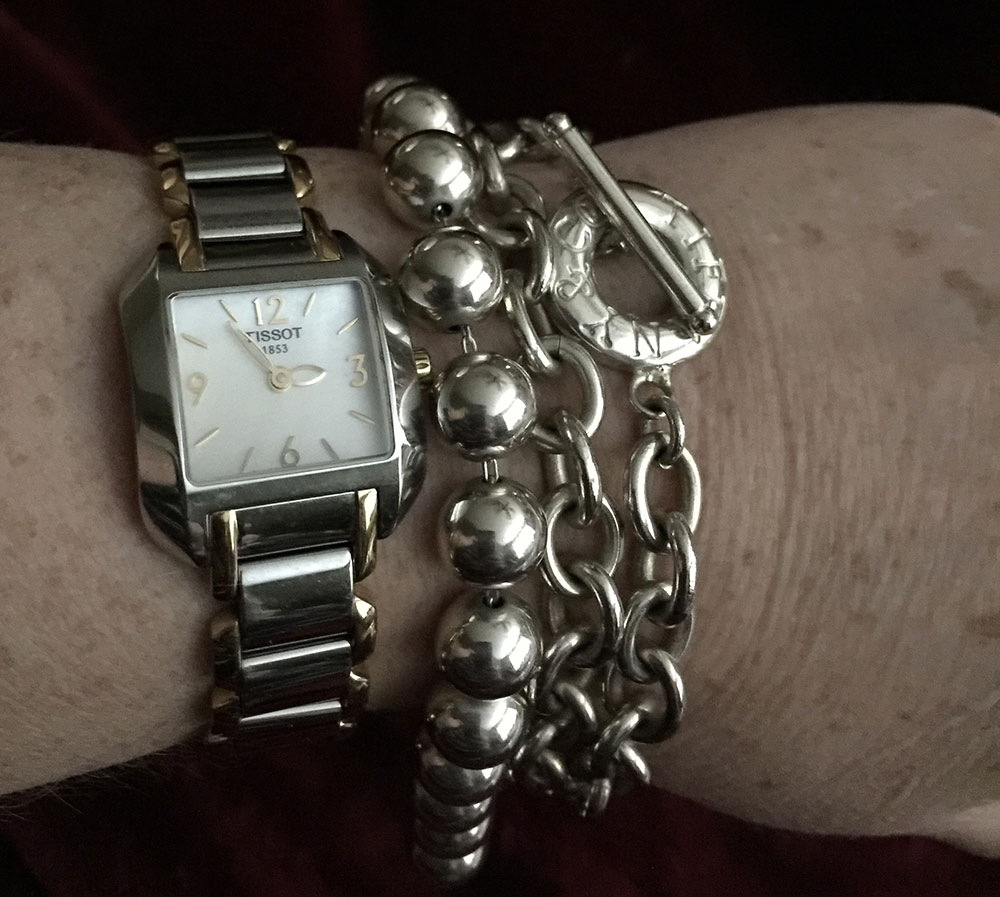 Don't forget the layering and stacking thread. Are you a stacker? Our members love to put together all kinds of wrist stacks, and this week Pzsk's Tiffany stack caught our eye. We love to see all the creative combinations in this thread, but there is much more to see in the Jewelry Box, too.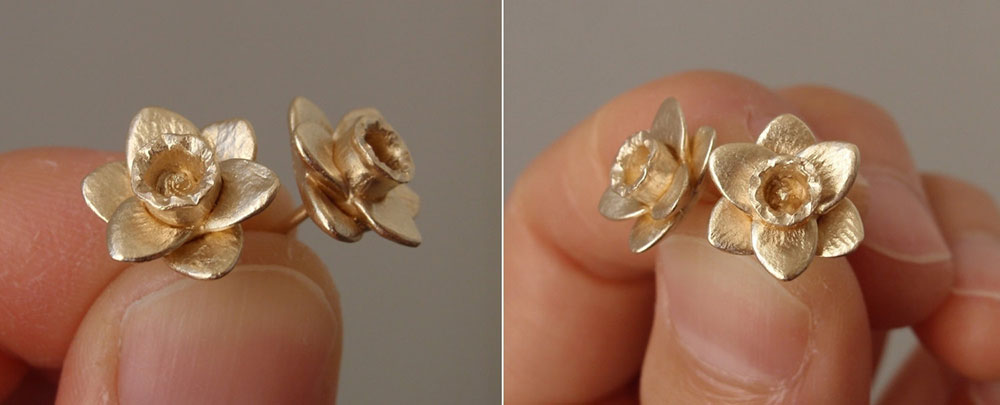 Our members love to shop and love to share their fantastic finds from all over the world. In the Etsy Jewelry thread, they share great finds from this eclectic marketplace. These delicate Jenny Kim earrings have found a new home with arnott, and are much appreciated by our jewelry-loving fans.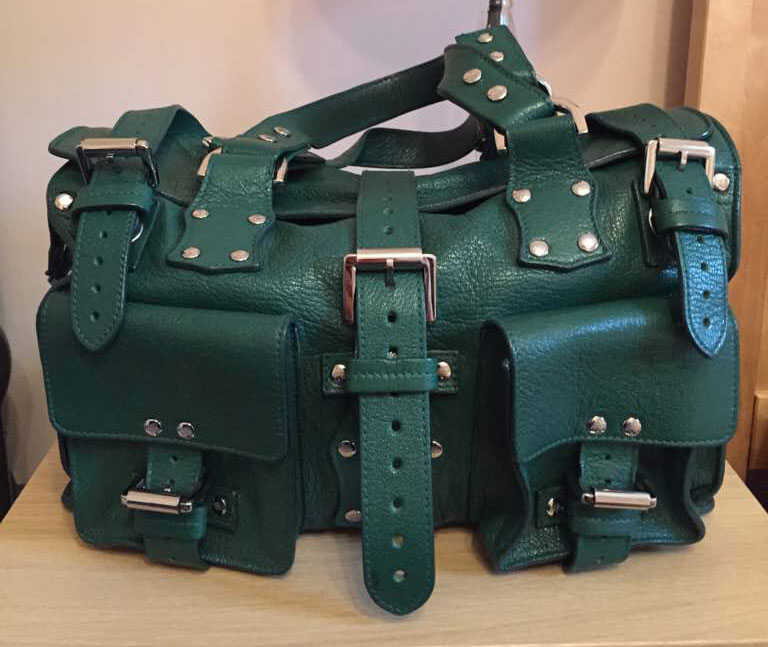 Gunsandbanjos showed off an amazing new bag in Mulberry this week, a Roxanne in stunning emerald. Mullberry members are still mulling over their five favorite bags in this thread, and it's interesting to see that the Cara is gaining steam.
Our threads are not always about purchases – often our members support one another in NOT shopping. In the Sofa Support group, Mulberry members sit and wait out their next purchase in a supportive (and entertaining) space. As roundup readers know, sometimes our members "cheat" on their favorite brands, and Mulberry readers are no exception.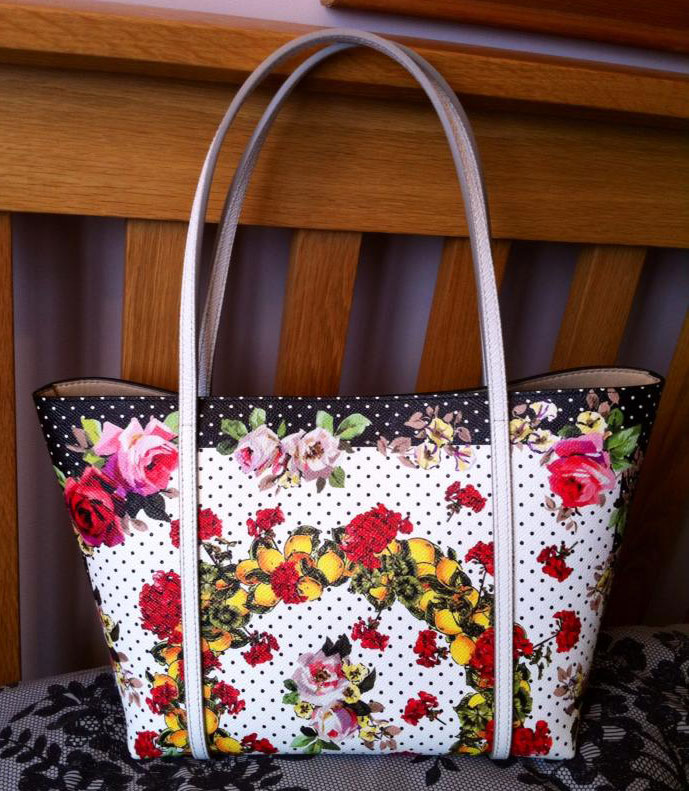 We found plenty of gorgeous bags in this thread, including a wonderful Dolce & Gabanna from Kate1989 (all ready for the rest of summer), plus a terrific Chanel from handbagaholic. Check out Mulberry for more!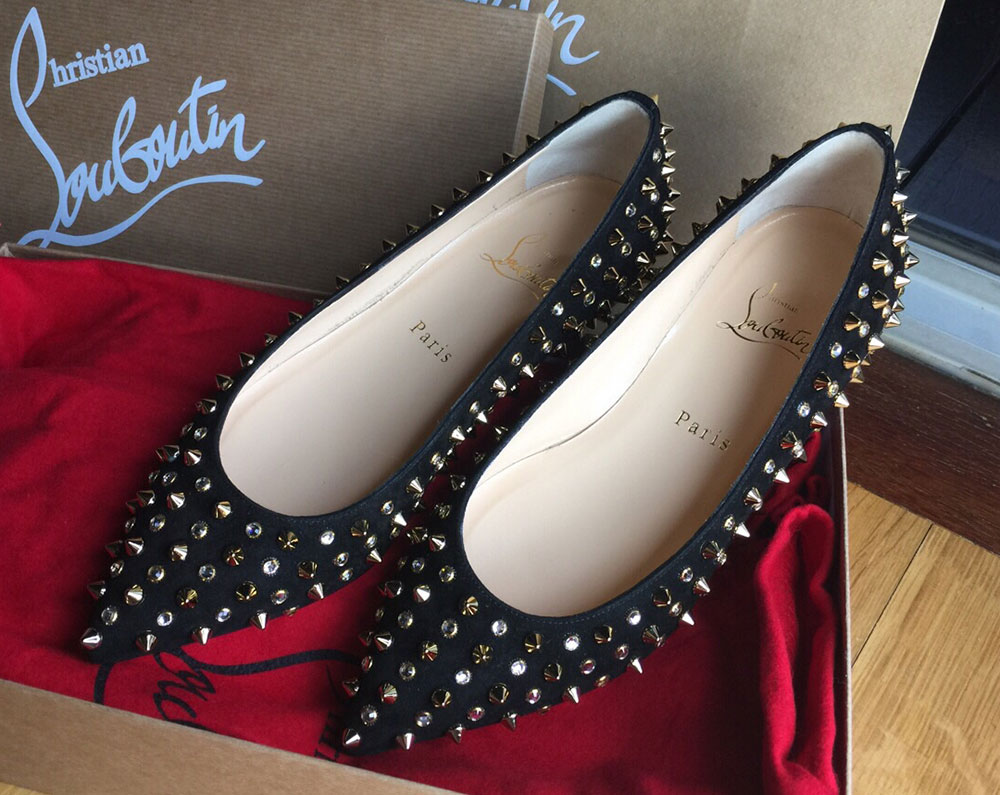 Pigalle Flats, anyone? Dollychic revealed new studded Christian Louboutin flats this week, and _Lee showed off her very first pair of Louboutins: beautiful So Kates in classic black patent. Lovely gift, wouldn't you say? Also in Louboutin, there is an interesting conversation about walking in 120mm shoes from sparklythings, who received plenty of tips from helpful members. And, if you are a fan of the So Kate, we have a special thread just for you!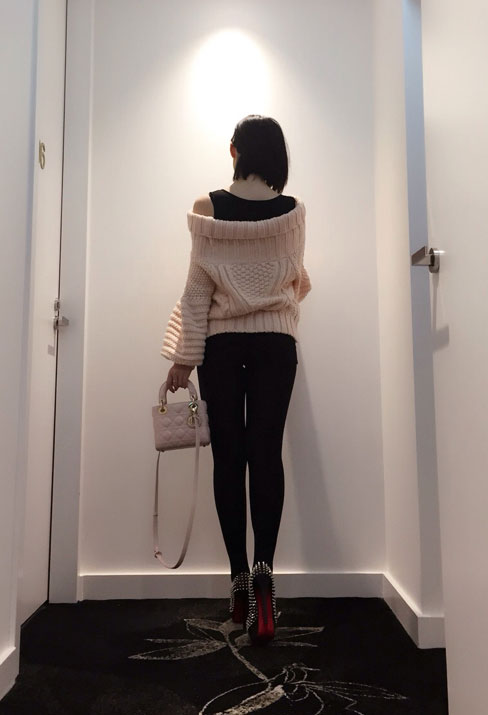 We will say goodbye now, with another photo from the Diors in Action thread; this time, stylish Doutzen is heading out the door, and so are we (though we are not quite as fabulously attired). See you next week!