Welcome to August's first edition of the PurseForum Roundup, in which we gather some of the week's most interesting discussions and most beautiful bags and bring them right over here to share with you. This week, we visited Alexander Wang, where statement hardware is always in fashion, and we also dropped into Hermès, where we found some reveals, of course, and also point you toward help in the pre-loved bag department.
---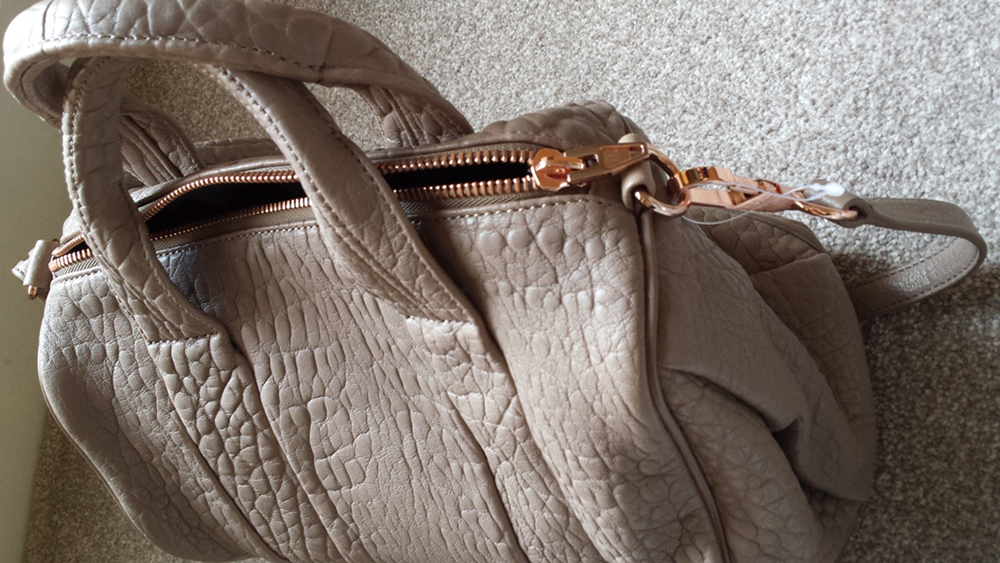 Last week we made but a brief stop in Alexander Wang and shared some mesh bags with you all. This week, we went back for a more in-depth visit. We found a wonderful Rocco in Latte with rose gold hardware, which really has a stunning effect when paired with this shade. Congratulations to Nishy on this new addition.
Lovers of small leather goods and jaw-dropping bargains will surely appreciate this reveal: a unique wallet marked so far down at Nordstrom Rack we couldn't believe our eyes! Lucky sacko was in the right place at the right time, congratulations! Jadis4742 added some Wang to her life this summer, too, and waited until her collection was complete (or IS IT?) before sharing not one but three new additions. We love the black with iridescent hardware; what a sharp looking bag! If you are new to the brand, be sure to visit the Reference Library, where we have a wonderful Family Portraits thread with every imaginable AW represented.
---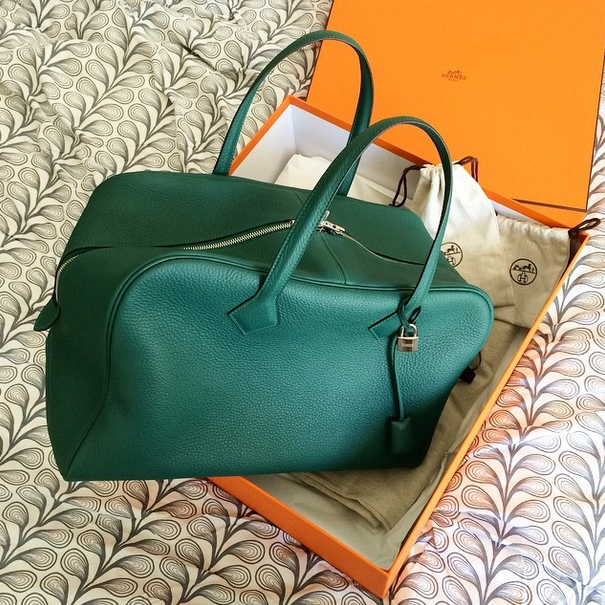 We dropped into Hermès this week, where there is never a shortage of fabulous bags, accessories, scarves or conversations. We knew we would find a gorgeous green in this thread, where GVL shared this brand new Victoria II in malachite, one of the prettiest greens Hermès has ever presented. Iheartorange (and who doesn't) added another bag to her collection – this lovely Kelly in scrumptious gold.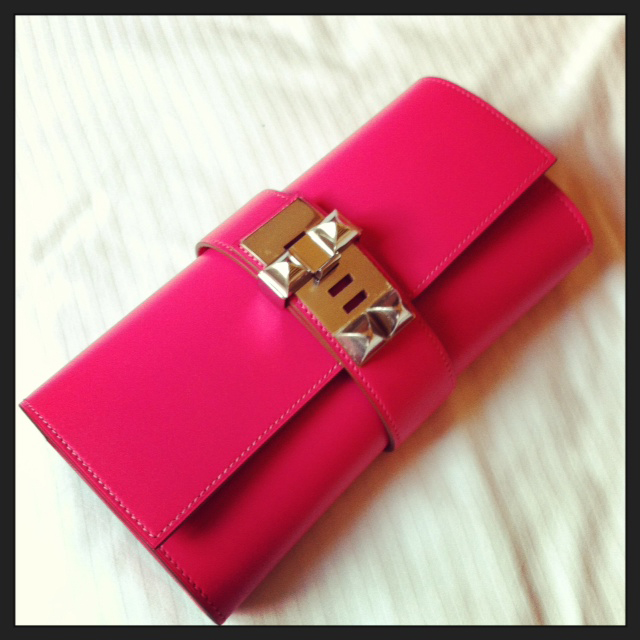 There are always brilliant reveals in Hermès, and its hard to choose which ones to feature here in the Roundup. On our way out, we spied a thread promising something special, and we were not disappointed. Member pretty99 started her thread wondering whether she should purchase a bag she had been offered. With the help of our Hermès members, she made her decision (by page 2), and we all agree that this lipstick pink Medor clutch is magnificent.
We know that Hermès comes with a hefty price tag, but if you are interested in this design house, you will be happy to know that our members have a very active reseller-feedback thread, as well as lots of great finds in the constantly updated thread dedicated to the resale market. You can also find plenty of other tips on adding Hermès to your collection in our Hermès Shopping subforum.
---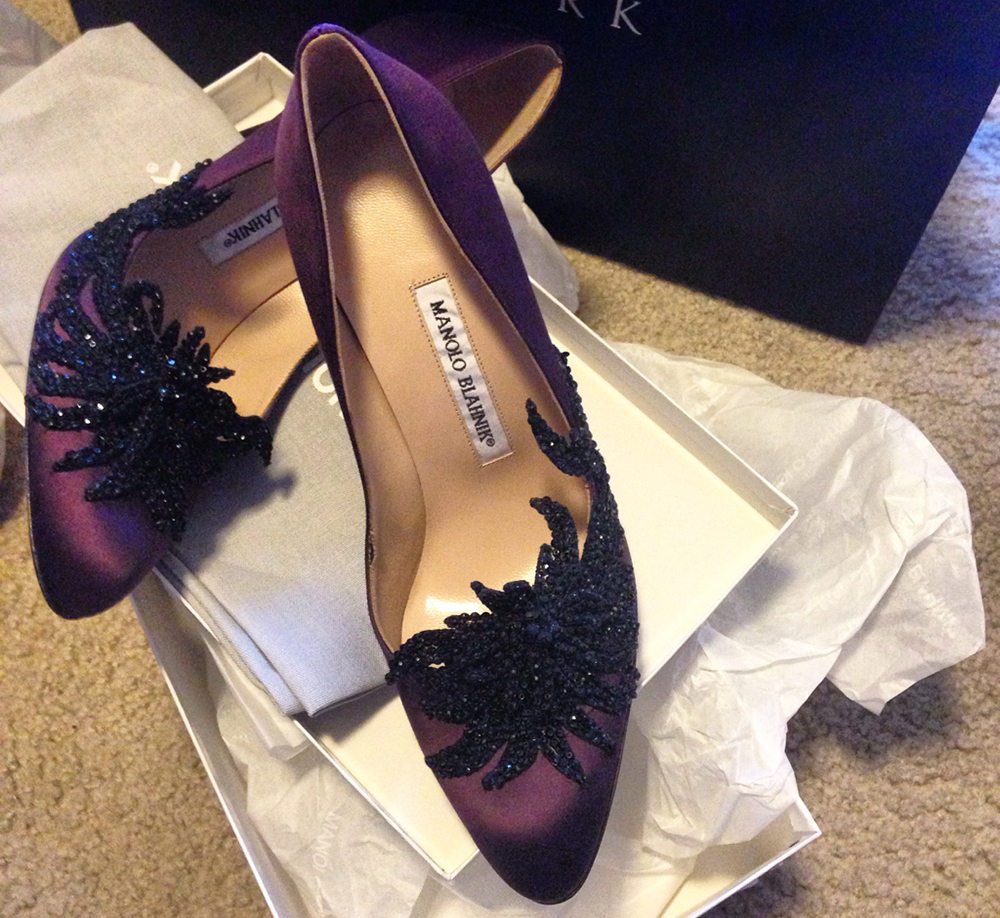 We have been seeing summery sandals daily on the PurseForum and on our sister blog, TalkShoes, so it was quite a treat to see these pretty, sparkly pumps in our Glass Slipper's thread dedicated to Manolo Blahnik. Stay4b snapped these beauties up at a steal of a deal, and you can bet they will be seeing some good times as the seasons change. SLC Socialite also picked up a pair of electric blue pumps at the Barney's sale, and we cant stop staring at this fantastic color.
The Glass Slipper is home to everything shoe-related at the PurseForum, with the exception of Christian Louboutin, who has a dedicated forum all his own. In the Glass Slipper, we have an ongoing discussion of Charlottle Olympia, Guiseppe Zanotti, Valentino and even Birkenstocks! This is also the place to post your new shoe purchases, a thread dedicated to fabulous footware of every kind, from the most humble sneakers to the most fabulous heels, like these Louis Vuitton pumps from clu13. 
---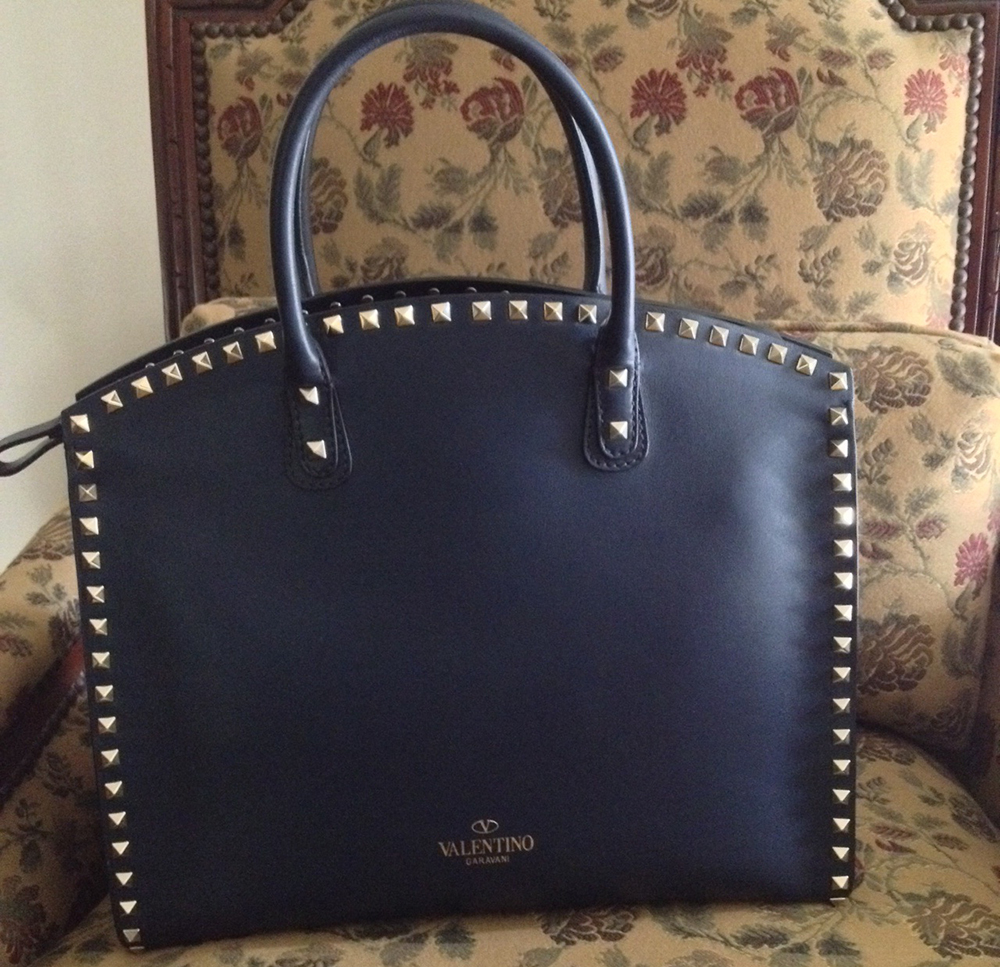 Our visit to the Glass Slipper got us thinking about Valentino. We paid a visit to the main Valentino subforum, where we often find reveals of shoes as well, like these classic black Rockstuds pattyui picked up in London.  We also came across this absolutely beautiful tote from berta, who was almost talked out of this purchase. She stuck to her guns, and we are sure glad she did!
We somehow missed tita1992's March reveal of her new Glam Lock in a color combination that packs plenty of zing. Our members are also discussing serious Valentino matters, like shoe quality, and are lending a hand to goodbrand, who is on the brink of a bootie purchase. Don't miss the Action Thread to see how our members style their Valentino bags and shoes.
---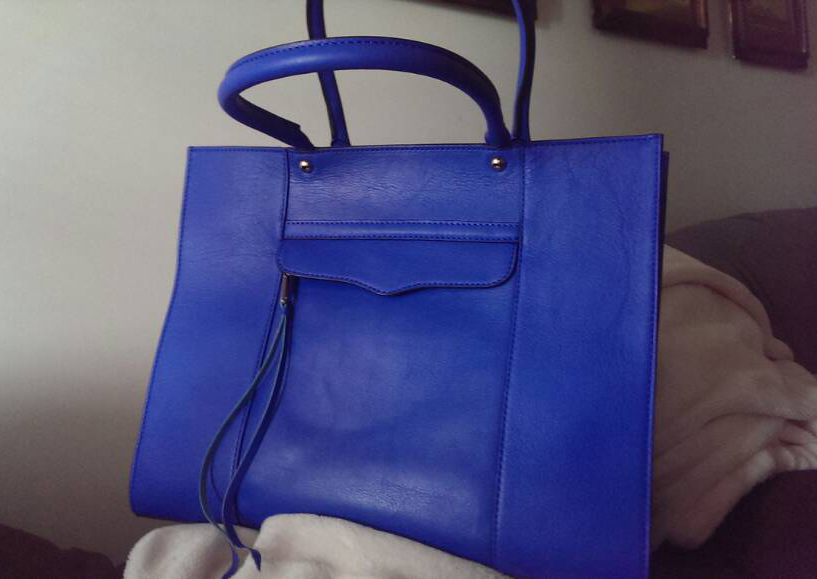 We featured Rebecca Minkoff on PurseBlog this week and decided to take a peek into her subforum to see what our members have been finding from this popular designer. We have a new purchases thread underway, and it is already brimming with bags, like this electric blue tote from Minkette, and this mermaid metallic from rockstarmish. Addictedtoshoppin started a new thread for the wonderful RM Pouches, and jennalovesbags updated her collection thread for us.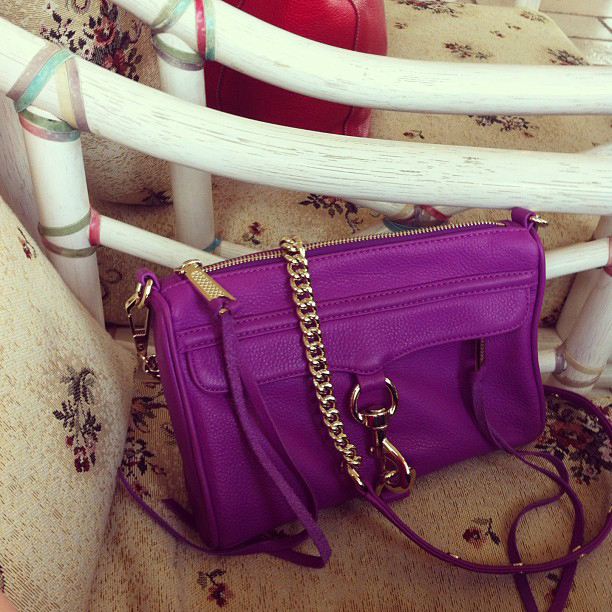 Don't miss this thread if you are a fan of the MAC, a favorite of our members as well. Who could resist this fuchsia? Apparently not Cerecita, who was lucky enough to add this to her collection!
---
Well that winds up this edition of our PurseForum Roundup. We have five glorious Fridays in August, so we will have plenty to share before we ring in September. We hope you have a wonderful summer weekend and look forward to seeing your here with us next week.