This is our last PurseForum Roundup of April, and most of us (in the Northern Hemisphere at least) are finally in springtime mode. This is certainly the case on the PurseForum, where the colors of spring we saw on the runway last year are finally finding homes in our members' collections – and, more importantly, getting out and about! We found lots of pretty bags this week and cannot wait to show them to you!
---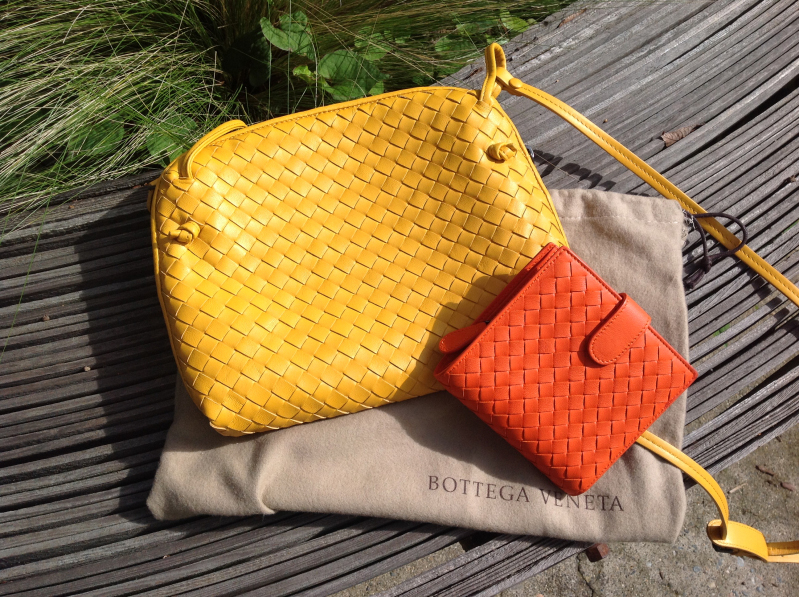 What a gorgeous combination! These super-saturated colors brightened our day immeasurably – Grietje's new Bottega Veneta bag and wallet simply could not be prettier. Bottega Veneta does not have the busy front page that many brands do, but the wonderful reveals never disappoint. Speaking of saturation, gagabag is wondering if her new wallet is Fraise, or perhaps New Red, and members are hot on the case and happy to be helping out.
"Asked and answered" would have been, in retrospect, a great name for hotshot's thread about choosing which clutch to keep. This short-but-sweet thread is a perfect example of PurseForum members stepping in with just the right advice to help in a tough bag decision. Drop in and see what hotshot decided, and we will be watching for a reveal, too! Annie1 found herself in a bit of a bag dilemma as well, and reached out for help with an exchange that left her with some tough decisions.
Also, be sure to visit the Bottega Veneta Action thread to see these beautiful bags in action. Some of these purses live fabulously!
---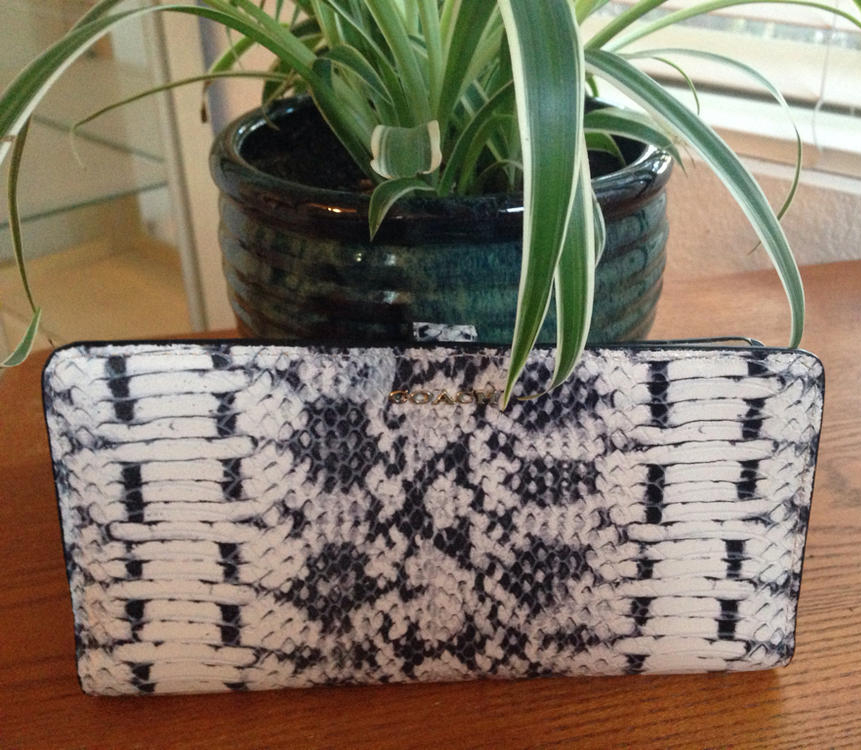 Unfortunately, things are not always rosy in our purse world. This week in Coach, we caught up with the sad tale of a bag gone missing. Fashionista1984's bag was out for delivery and apparently wound up the wrong person, according to the thread. It's a terrible shame, but at the same time we are touched by the support and helpful suggestions Fashionista1984 has received, and we join her Coach friends in keeping our fingers crossed for a good outcome.
The Coach mini-reveal thread had a very busy April, and what a variety! Canderson22 picked out a stylish wallet, and M.I.A. selected a Borough in teal, yet another example of why this popular bag flies off the shelves. For kicks, drop by the Daily Bag thread and follow kcoach's bag journey, or read the true confessions in the Alterations thread, they are a hoot!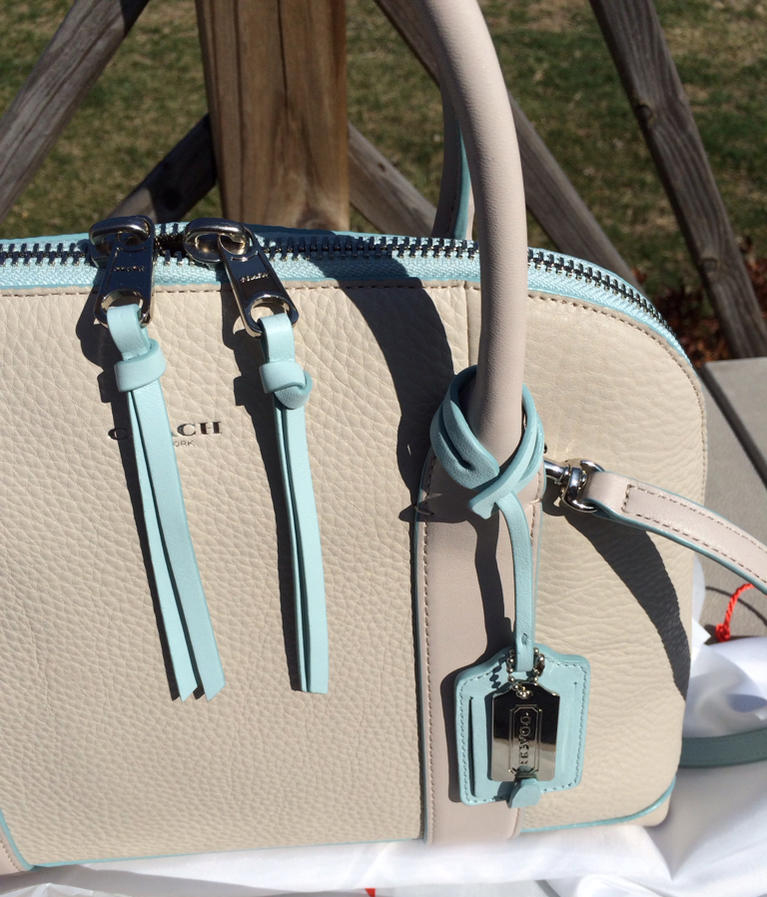 On our way out, we found a reveal of a lovely ecru and sea mist Preston – BellestChele did a terrific job of capturing the colors and workmanship of her new bag, and we're so happy she shared with us.
---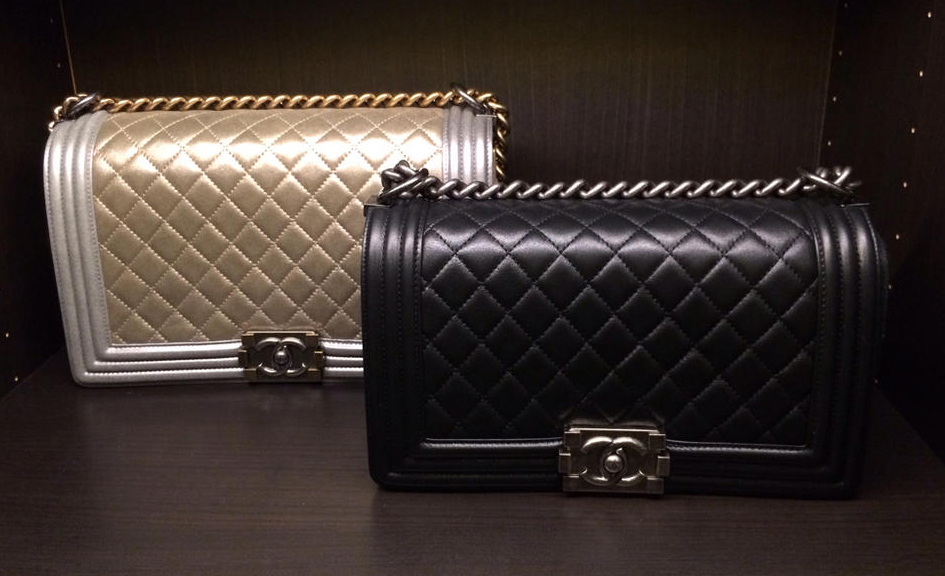 We found some good reading in the thought-provoking "Where are YOU in your closet?" thread KimTX started in the Wardrobe this week, as members wonder how to purge and select fashion that suits them and only them. Our ongoing Cleaning Out the Closet thread got a bump for spring and put lots of us in high gear to tackle this project. The The Onish a Month Club is also happily ticking along, though not all members are strictly adhering to the paradigm, as evidenced by JDN's latest Chanel purchase. The Wardrobe also houses Wardrobe Accessories, full of discussions on scarves, sunglasses, and belts.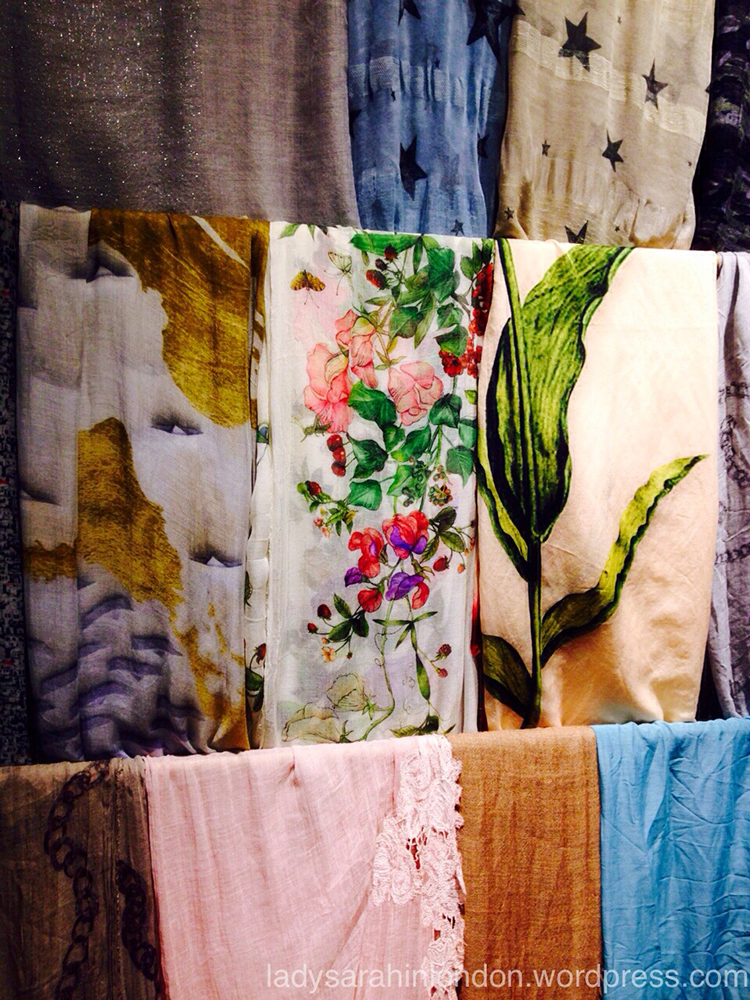 On our way out of Wardrobe Accessories, we found this fabulous shot from LadySarah – what an excellent scarf collection!
---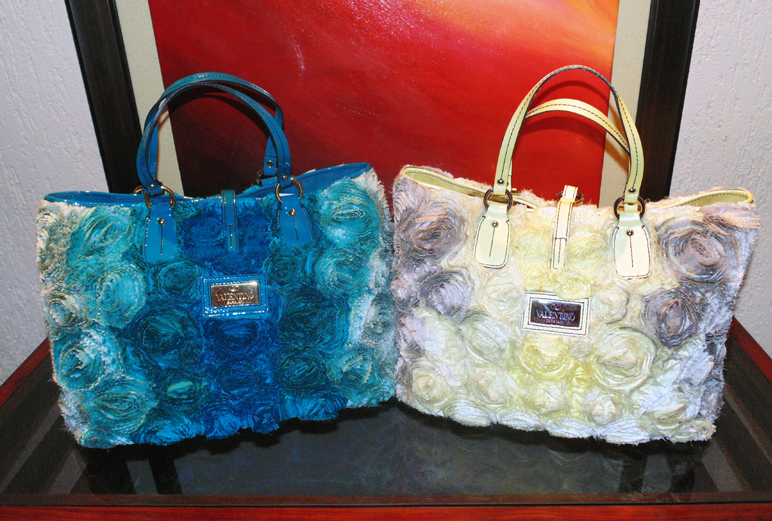 There was plenty of excitement in Valentino this week as mga13 revealed her new Easter Rosier, a truly stunning addition to her bag family. Bgirl525 is looking for some help with a big shoe decision, and the discussion on the comfort of the Rockstud continues to be a hot topic for Valentino lovers. We are still waiting for a decision on the red clutch question posed by Molls, and foxgal is needing help with hardware. Valentino lovers will also love seeing our members wearing pieces from their collections in the Valentino in action thread, and the What are you wearing with that Valentino thread.
---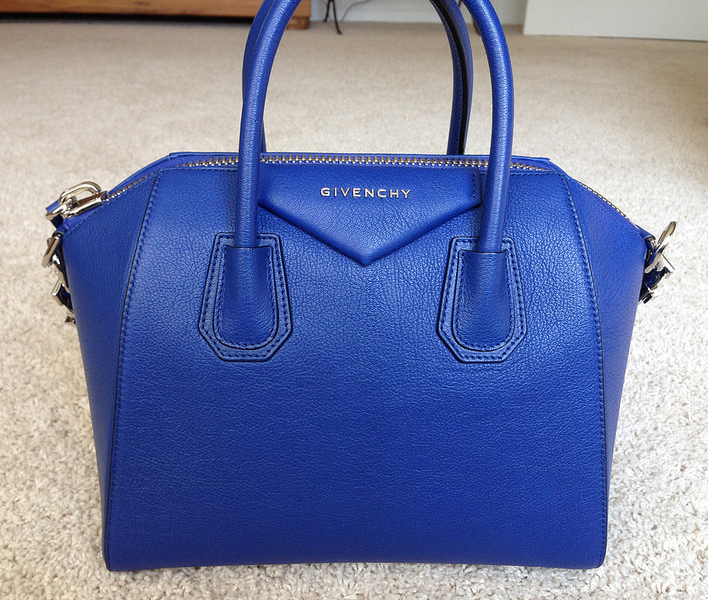 Givenchy has been sending beautiful and wildly popular bags down the runways and straight into our members' collections for quite some time. Visiting our Givenchy subforum is always a pleasure, and this week certainly was no exception. After we feasted our eyes on this blue beauty from hrhsunshine, we stopped into hannahchloe's new thread on all things Antigona, which looks to be a very promising destination for fans of this great bag.
Speaking of the Antigona, don't miss pinsky777's brand new black Antigona, a special birthday gift that our Givenchy fans were happy to share! Jadeaymanalac celebrated a birthday this week too, with this wonderful new bag, which is a perfect gift for any occasion!
---
Just as we were about to wrap up, a thread in the Jewelry Box caught our attention, and we wanted to share this great shot from restricter in the Jay Strongwater Charms thread. Lovers of charms and tiny, cute, sparkly things will enjoy the close-ups of these intricately beautiful charms, not to mention the deals! Enjoy, and be sure to visit the other threads in the Jewelry Box for plenty of eye candy!
---
We hope you enjoyed the Roundup, and thank you for joining us! May is soon afoot, which means time is flying. We hope you have had time to stop and smell the roses, or whatever flowers are in bloom in your area, and if not, be sure to take some time to do just that. Have a wonderful spring weekend, and look for us right back here in a week!