Friday! Thank goodness. It did not come a moment too early this week. Welcome to the PurseForum Roundup, PurseBlog's weekly romp through the PurseForum to bring you bits and bobs from the conversations filling its halls. This week, we visited some Contemporary Designers to see what our members have been buying and took a stroll through the Playground for some serious discussions. We also took in some reveals of popular designer goodies from around the Forum, so please come along with us to see what we found this week!
---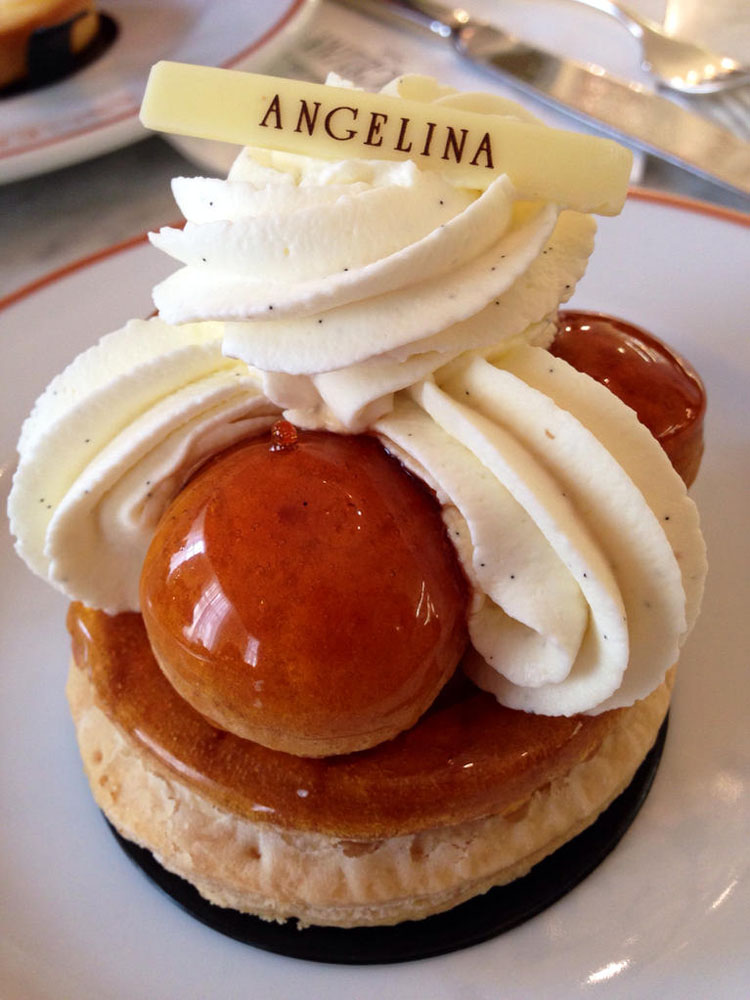 This week we paid a visit to Body – Mind – Wellness – one of our popular non-fashion destinations – which houses our members-only Relationships and Family subforum as well as Health and Fitness, Pregnancy and Parenting and Plastic Surgery and Cosmetic procedures. The hot topics this week in Relationships and Family include a potentially awkward wedding situation and a serious roommate dustup. Other ongoing discussions in R&F include some permanent fixtures, like our anonymous Secrets thread and hilarious, sometimes-disturbing Worst Date Ever threads.
In Health and Fitness, the Exercise of the Day thread is not only motivating, but also an erstwhile companion to our favorite thread on the PurseForum, I Ate This in The Kitchen. Support for exercise and healthy eating are the mainstays of Health and Fitness, but we also have conversations underway on important concerns such as sleep, anxiety and menopause. Speaking of The Kitchen, we found delicious double helpings of ramen courtesy of Sweetpea83 and ninja_please, along with plenty of yummy treats like this amazing cream puff from tryme_clement.
---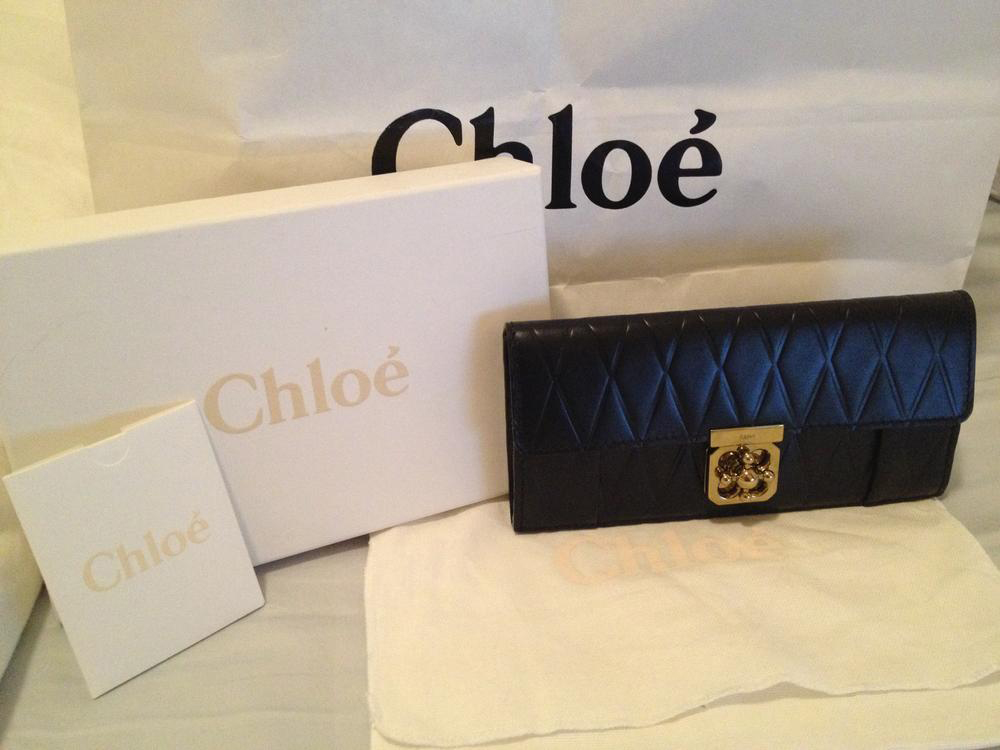 In Chloé, Pinkelephant721 showed off a snappy new wallet, and cheertiger introduced her first Chloé, a Paddington in classic blue. Nwhite's first Chloé found her this week, too – another blue bag, this time a Marcie crossbody – and a great bargain to boot! It was a big week for firsts, as bluedahlia shared her new Alice, her second foray into this brand after an initial false start. Anyone new to a brand will find plenty of help and support on the PurseForum, a great place to ask lots of questions and get advice, like in this thread tslsusi started for a potential purchase of a sale bag. As in most of our subforums, Chloé has an extensive reference library, including style information and tips on care and cleaning. 
---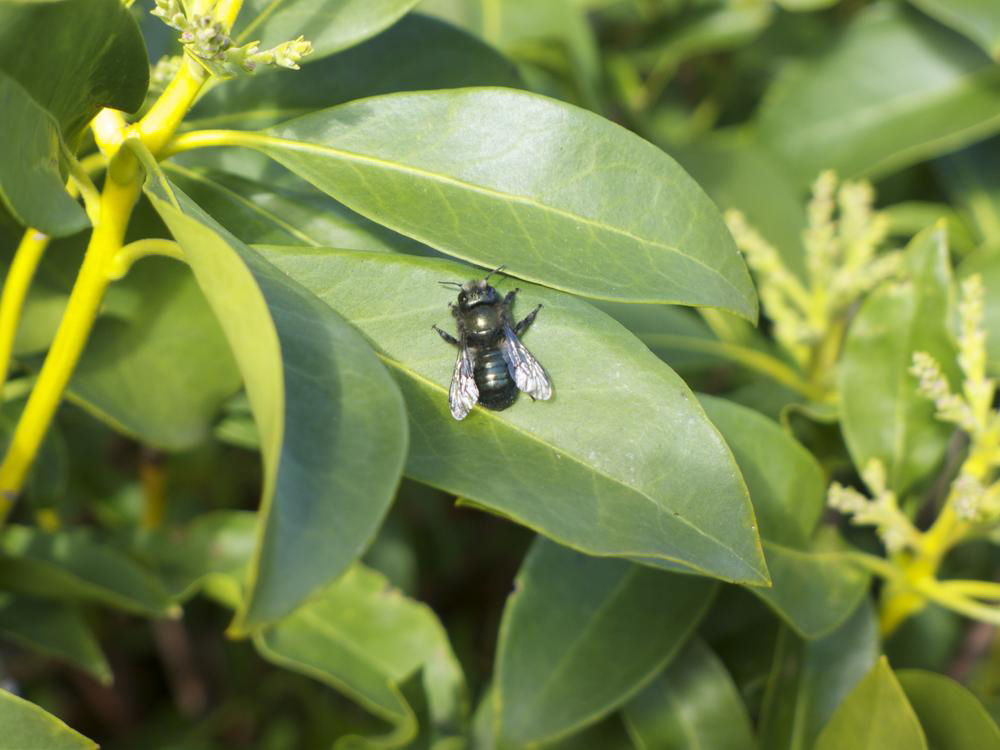 The eBay subforum is one of the busiest on the PurseForum, and for good reason. Here, the constant traffic and advice on all sorts of eBay topics is almost always worth its weight in gold. While eBay is a wonderful venue to find discontinued items, vintage treasures and fantastic bargains, alas, sometimes there are obstacles to transactional perfection, and our members are here to help you get around them. Topics on the front burner this week include a bag mixup, the resolution of a SNAD from last year, buyer's remorse and more. We also found an interesting conversation on a suspended seller who was ultimately reinstated, and then we dropped into the ever-popular Funny Weird Bad Listings thread for a bit of a chuckle. (And, since eBay is a relatively picture-free subforum, we thought we would share one of spring's first little orchard mason bees from our lovely moderator jburgh, who raises these beautiful little pollinators and teaches us all about them here in Home and Garden.)
---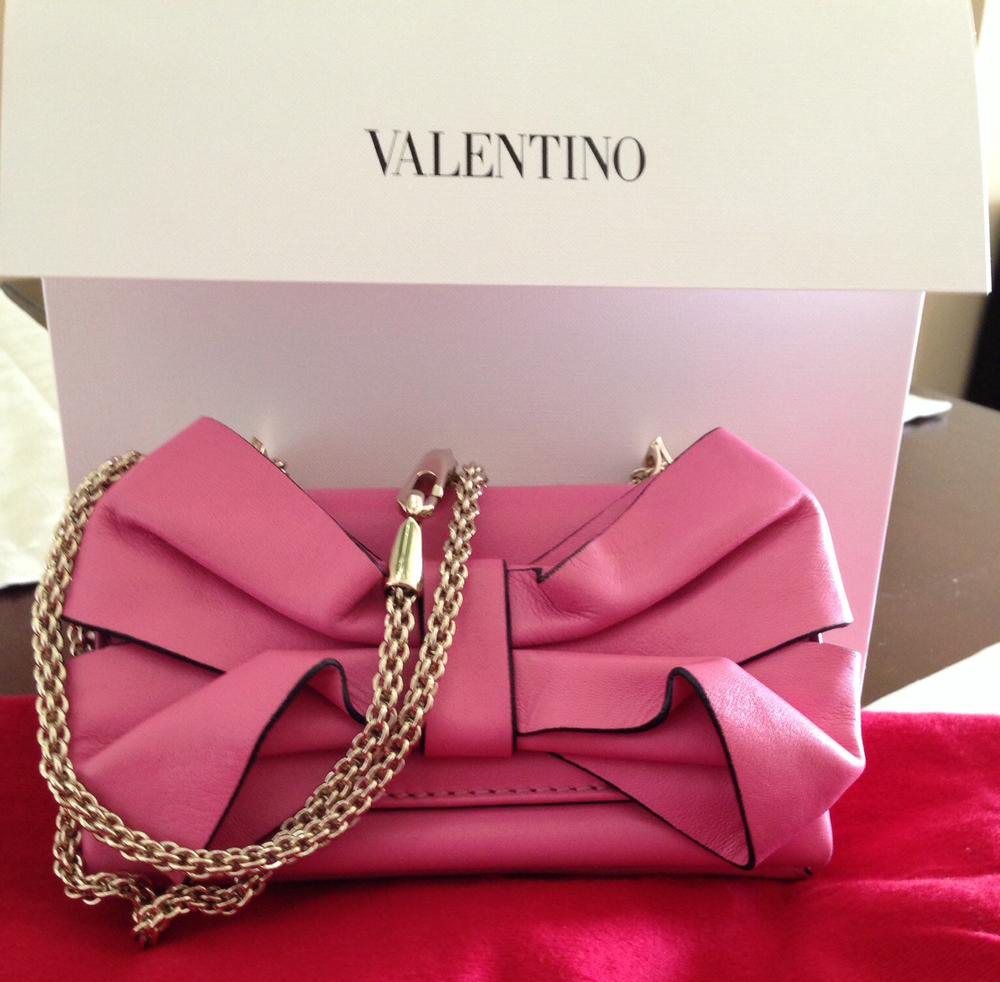 We thought it would be fun to visit some of our more rarely visited subforums to see what bags have been revealed lately. It's been a while since we dropped into Valentino, so we remedied that this week.
It's always wonderful to see members visit Paris and the flagship store of their favorite Paris-based designer, affectionately known as The Mother Ship. During a recent visit to the City of Light, labelLover81 visited the Valentino Mother Ship and dropped into a consignment shop, after which she shared some wonderful purchases with her Valentino family.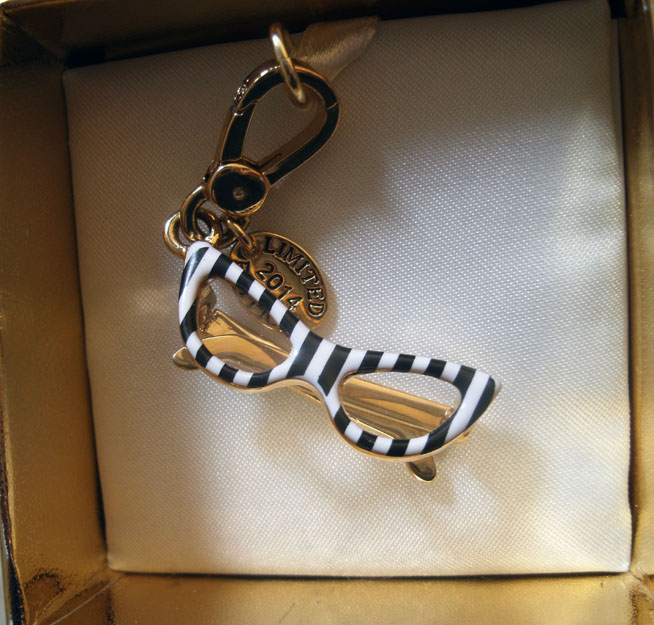 In Juicy Couture, we made our way into the Charms thread, because these whimsical little jewels are addictive indeed. This is by far the busiest thread in JC, and we found lots of new purchases, including two pairs of teeny-weeny eyeglasses whateve added to her charm collection. Visit this thread for plenty of ideas on styling JC charms, as well as lots of action photos – seeing these little treasures on our members' bags is a nice treat!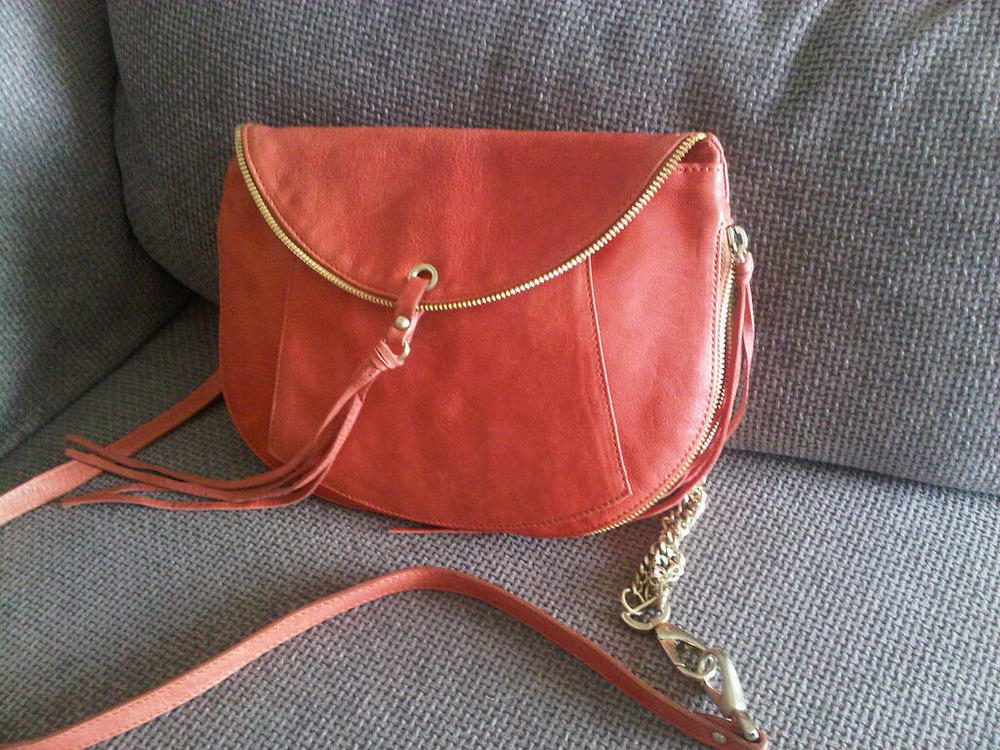 Several of our less-frequented Contemporary Designer Subforums have been grouped into our "More Contemporary Designers" subforum – these include Belen Echandia, Hayden Harnett, Treesje and more. We visit these old friends from time to time, and this week we found VanBod1525's new-to-her little Belen Echandia bag that reminded us why this designer had such a following. We always hope for a renaissance from theses brands, but in the meantime our members will keep the home fires burning with reveals and chat!
---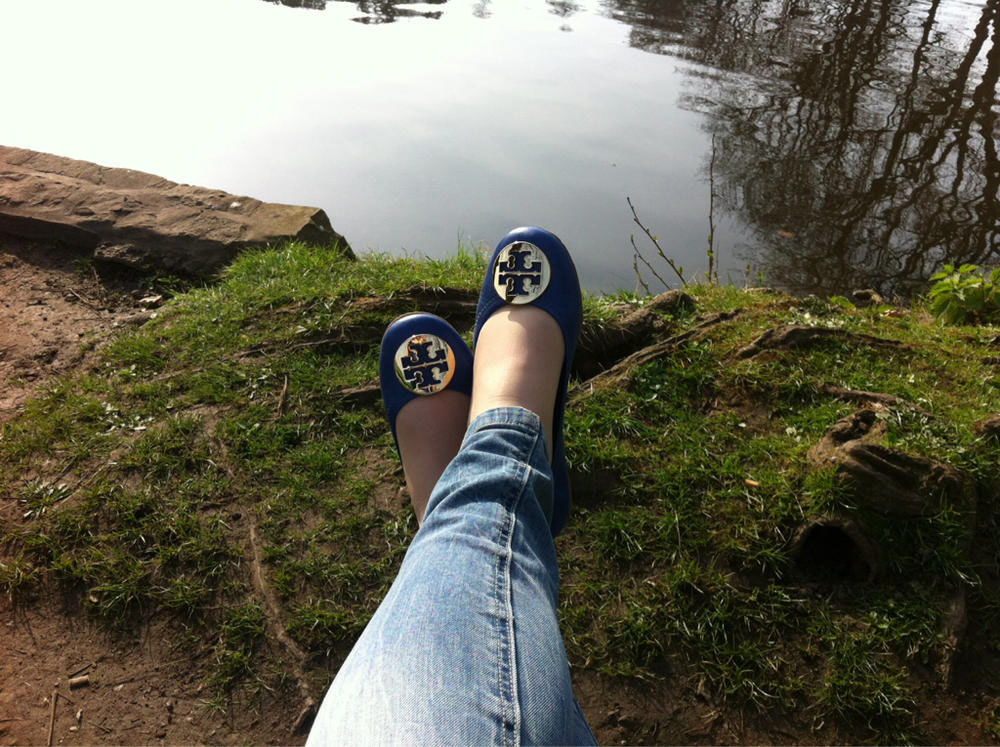 Tory Burch flats are a mainstay of the brand, and we always love to see what styles of this popular shoe our members are selecting. On a visit to Tory Burch this week, we found Honey28 relaxing by on the shore with her flats in the Reva Flats thread. KPKitty also had flats to share, and we found lots of bags and shoes in the Action Thread, too!
Thank you for stopping by this week. We hope to see you again here in seven short days for another edition of the PurseForum Roundup, and in the meantime wish you all a wonderful week ahead. Have a wonderful weekend!