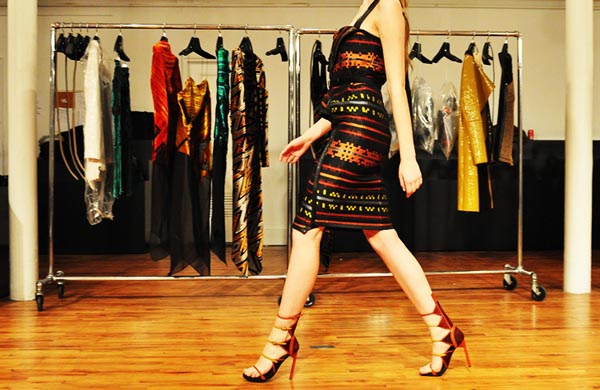 We usually try to find a handbag or at least something handbag-related for our Want It Wednesday series, but sometimes, even the most ardent of bag lovers gets distracted by all of the other wonders that the fashion world has to offer. Today, I'm totally captivated by the Proenza Schouler Fall 2011 behind-the-scenes photos by Tommy Ton over at Jak & Jil, specifically this one of a model in a deceptively simple blanket-print dress.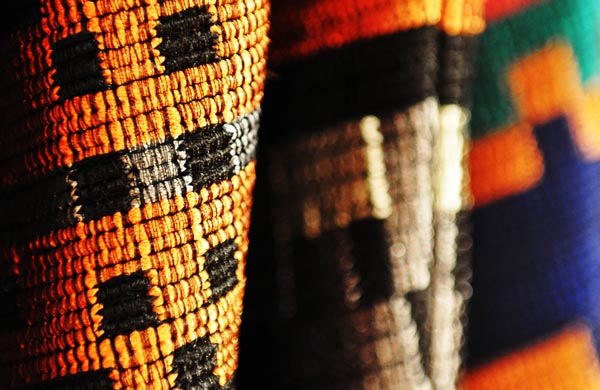 Looking closely at the workmanship and fabric craft that goes into the average Proenza dress makes me wonder why people spend so much money on other brands. Jack McCollough and Lazaro Hernandez, Proenza Schouler's founders, are as seriously dedicated to the art of textiles as well as they are to perfecting their garment design skills, and from Spring 2011's guipure lace to the thick, woven Western prints you see here, they've taken on some of the most difficult and time-intensive artisanal projects in the fabric business. The results always require an in-person viewing if at all possible, and I still find myself stunned at how much work goes into one dress.
This dress won't be available until late summer, but you can browse Proenza Schouler's current offerings via Net-a-Porter.
Photos via Jak & Jil.