One of the perks of my job is the relationships I have with brands which allow me to pull samples to test out different bags (if you ever have a specific bag you want to learn more about, let me know, and I'll see if I can get a sample). After seeing so many people with a version of this Prada Raffia Tote, and having photographed it ourselves for an editorial, I wanted to pull a few samples and really use these bags to give you an honest review.
So let's get to it. Is the Prada Raffia Tote that you've been seeing everywhere worth the hype?
I don't know if you'll find this helpful (well, let me correct that to your wallet may not find this helpful) because my answer is a resounding yes, yes you need one of these bags. Now I must preface this by saying I typically attempt to think of the usability in my life when it comes to every bag purchase, and for this bag, it will get a ton of use. That is one of the big perks of living in a tropical climate, the bags that are intended for resort and summer trips typically work year-round here.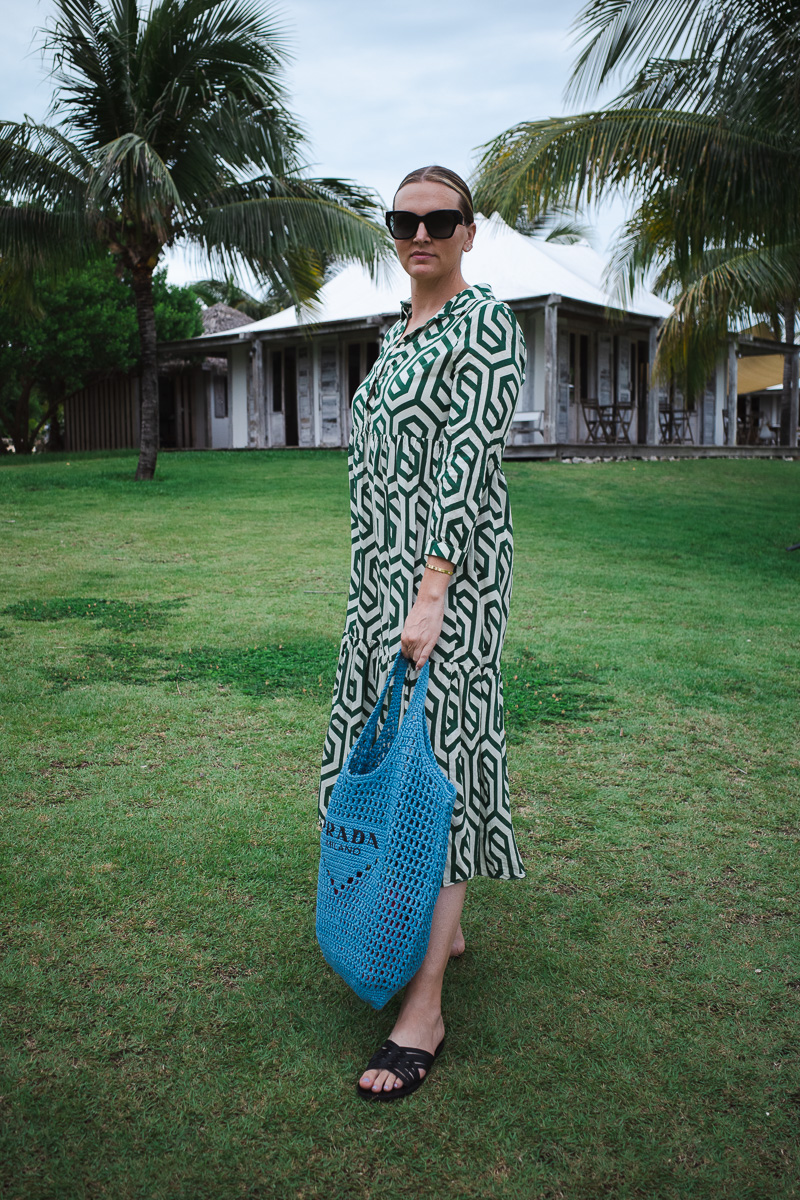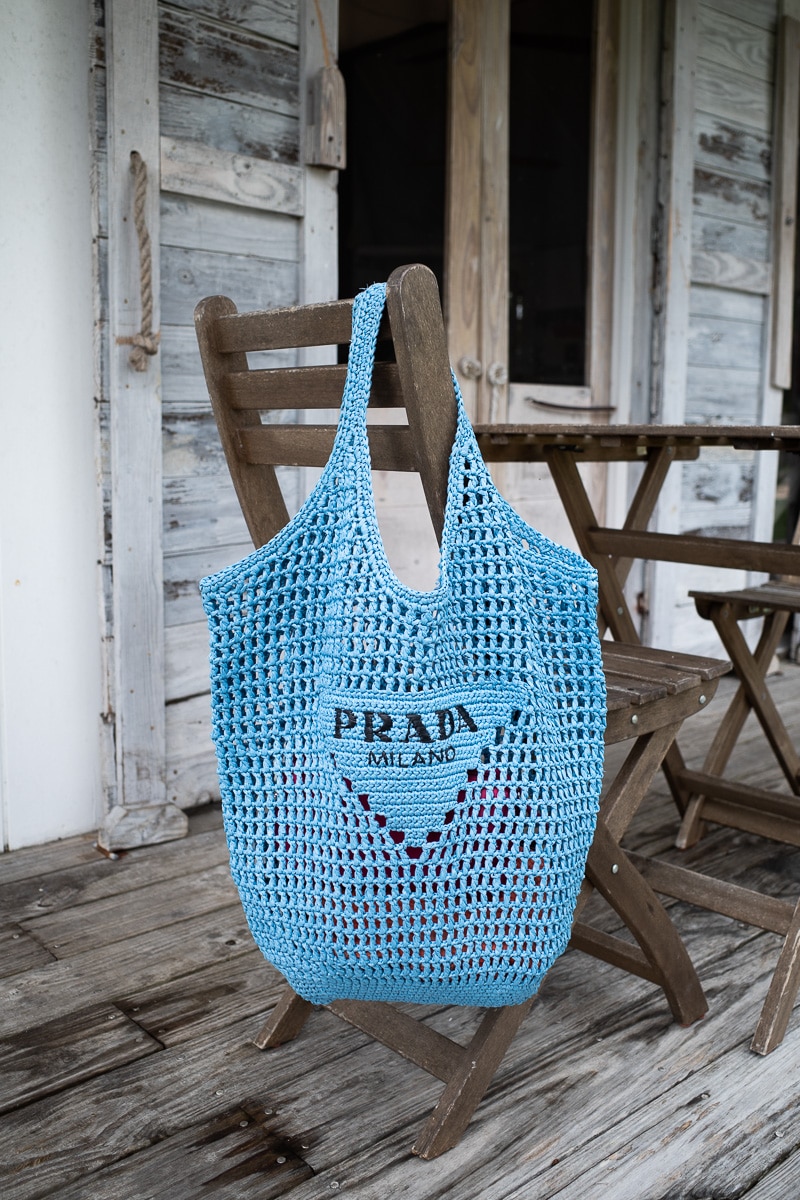 Details and How I Made It Work For Me
This specific version of the Prada Raffia Tote has a bit more of a curved line to it than the original, but otherwise, the aesthetic design and materials are pretty much the same, though this size does fit a tad more. The bag has no lining, so it really is a what-you-see-is-what-you-get type of design.
The soft, deconstructed silhouette is crafted from raffia – there are quite a few colors to choose from – and this material is quite light. The bag also rolls up to pack nicely, which is another plus. The Prada logo sits on the front of the bag inside of a more fully embroidered triangle shape, paying homage to the Prada triangle logo. The handles give enough room to slide this bag over your shoulder with ease, and it sits in place nicely as well.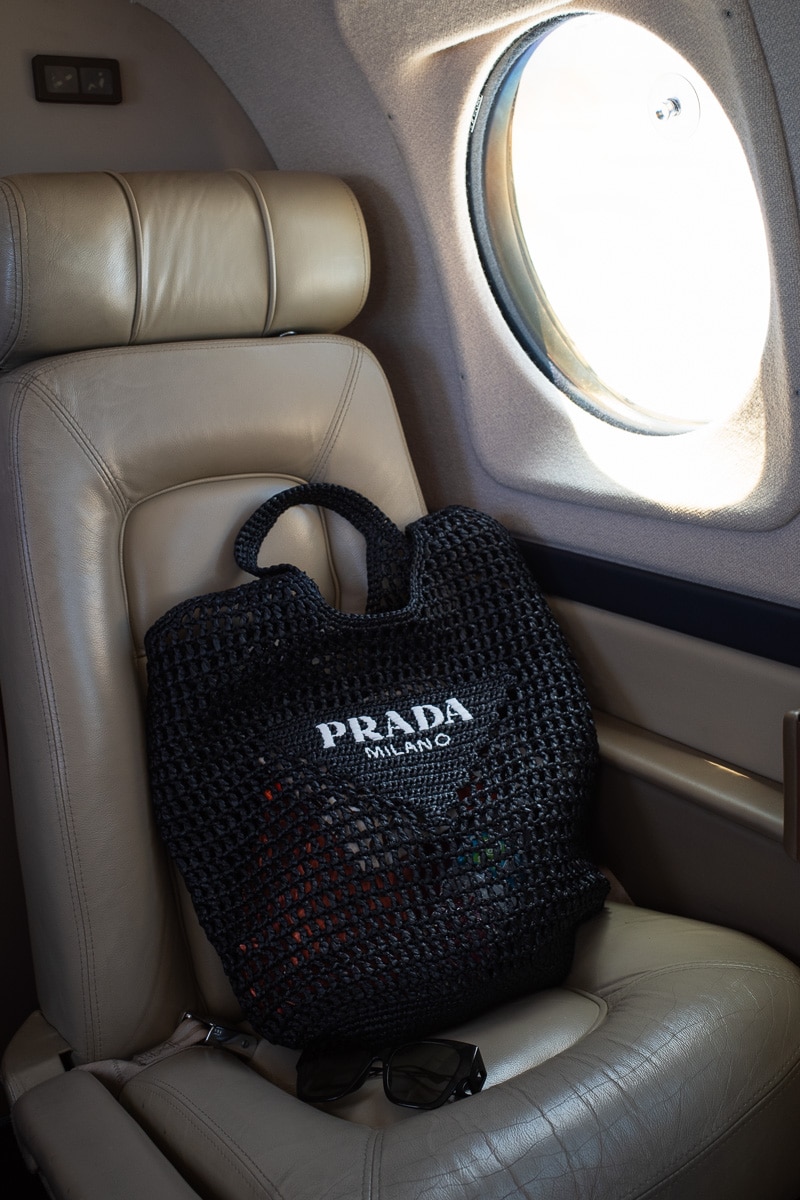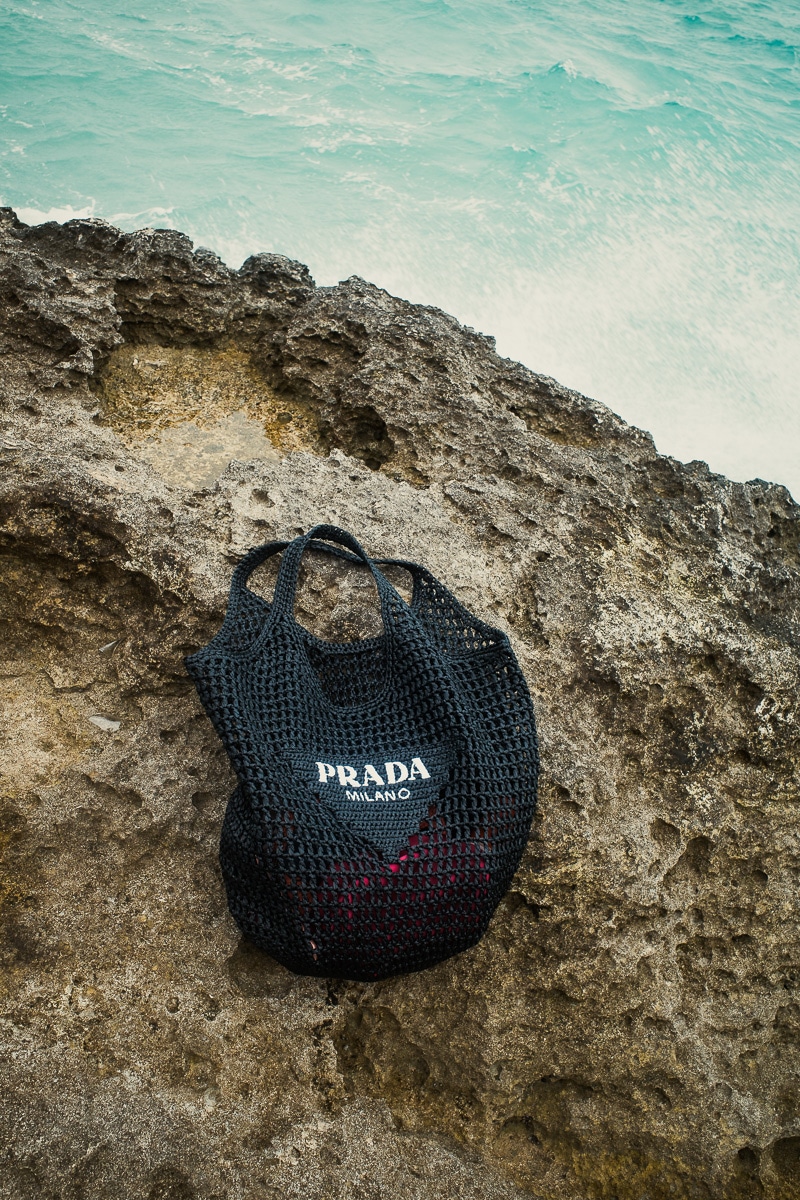 There is no interior lining or pockets, and while the bag has holes in the pattern all over, they are not large enough for a lipgloss to fall through. How I made this bag work for me was by utilizing a lot of pouches. I did a quick review of it on Instagram and you can see that I typically had 3 pouches with me plus my wallet. This allowed me to have one for personal items, one with masks and snacks, and one with beauty items. I used these two bags most on our recent trip to the Bahamas and loved how easily they folded up and how sturdy the raffia lent itself to be.
Woven raffia bags can be both sturdy and fragile, in the way that you will see a bit of fraying of the material. I used these samples for a couple weeks, and these bags have also been used by others already, and very little wear is showing – a major plus. I really love the elevated beach bag concept, it's completely unnecessary to your bag wardrobe, but if you are like me and spend a lot of time in a warm climate, this bag may be precisely what you are looking for. The dimensions of this bag are 17.7″ by 20″.