By now, you're likely familiar with cult-favorite (and PB favorite too!) Parisian bag brand Polène, but we can give you a quick refresher if you're not.
Back in 2018, we listed Polène as an emerging brand to watch in the coming years. Polène has only gotten higher and higher on our radar in the relatively short time since, introducing new shapes and silhouettes that enthrall even the pickiest of luxury handbag shoppers. This is no easy feat for a band that sells at the contemporary price point. Still, Polene has earned its acclaim thanks to its impeccable quality and clean designs—all available at an incredibly affordable price point.
While Polène was once a little-known brand, these days, it has reached cult status, and as its following of brand loyalists continues to grow, so does its impressive lineup of bags. Earlier this summer, we introduced you to the latest from Polène, the Numéro Neuf, but there is also another fairly new silhouette that continues to delight us. Today, we're properly introducing you to the Tonca bag, new to the lineup this summer and begging for its time in the spotlight; we've got a look at the latest from Polène.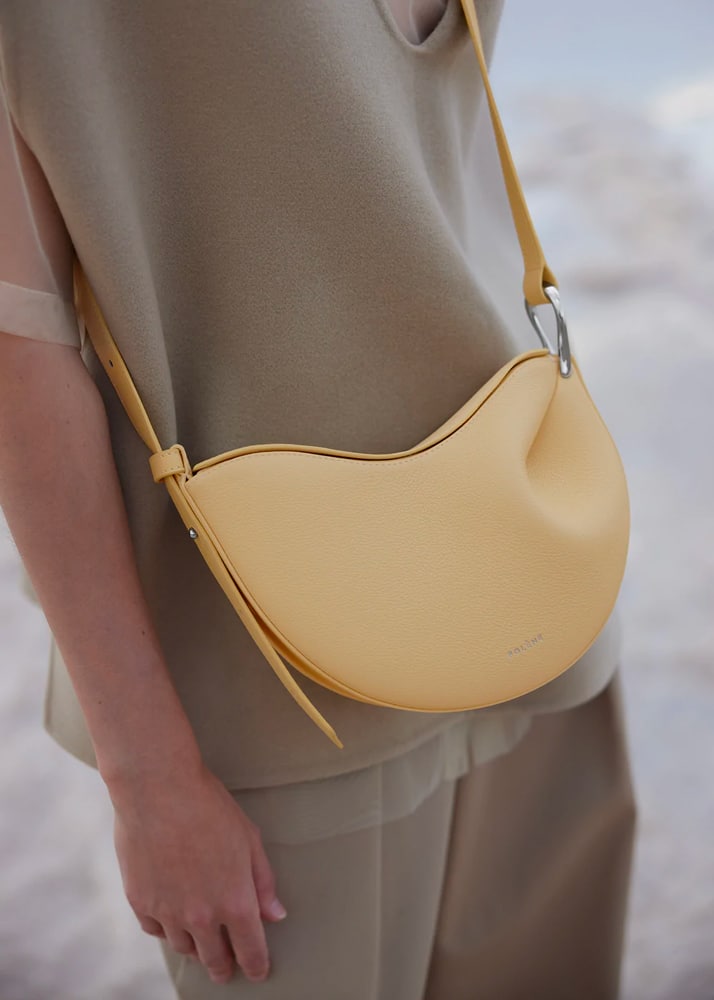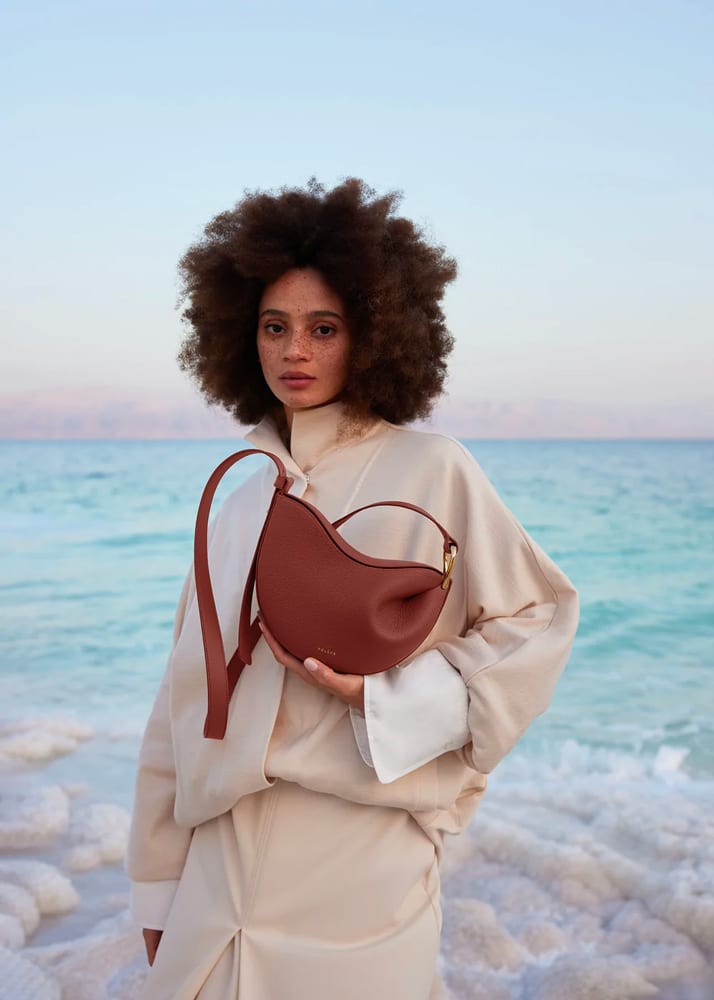 Discovering the Polène Tonca Bag
If there's one thing that should forever be noted about Polène bags, it's the brand's use of beautifully textured leathers. These leathers are incredibly soft and supple but still remain highly durable, and the Tonca is one of the bags that utilize this staple house code. Crafted from textured leather, the Tonca's shape features unique, elegant details and clean, soft lines.
Like other bags from Polène, the Tonca is hand-crafted in Spain, which is a rare thing to find from a line of contemporary bags. Polène's attention to detail is ever-apparent in the new Tonca Bag. Each individual bag is created by modeling the leather on wooden molds and refining the folds so that they blend organically into the twists of the metal buckle.
The bag's unique shape is what makes it instantly identifiable. Its beautiful curved lines come in a stunning array of shades, and the colors of the Tonca take inspiration from nature. Because the Tonca was introduced for Summer, its range of hues is soft and airy. There is Wheat (which reads like a pale yellow), Taupe, Chalk White, Ecru White, Black, Camel, and more.
This bag is simple yet stylish and sleek, a true minimalist's dream, and it's a new style to which I keep returning. Discover now via Polène and purchase for $390.