Thom Browne is a small American brand that's highly influential in the worlds of menswear and suiting, which means Browne's is probably not the first name anyone thinks of when it comes to handbags. The brand has made a small selection of totally gorgeous, impeccably made doctor bags for years, though, and they were a largely under-the-radar pick of people in the know. Then Browne started getting a little cheeky with his accessories, and that's when legendary fashion critic Cathy Horyn took notice.
Horyn carried one of Browne's dog-shaped bags to fashion week and got a ton of attention for it, and in a perhaps-related decision, Browne has decided to lean in to the dachshund bag fun for Resort 2017. New versions of the bags feature prominently in the collection's lookbook, alongside some of Browne's much more traditional older designs.
I'm as sick of novelty bags as anyone, but if anyone can do it in a way that doesn't make me cringe, it's Thom Browne. His brand is known for it's quirky touches layered on seriously well-made and well-designed clothing and accessories, which means that the end product feels luxurious as well as fun. The bags would be hard to pull off, but you'd know for sure that you were carrying the finest dog-shaped bag in all the world.
[Photos via Vogue Runway]
1 / 15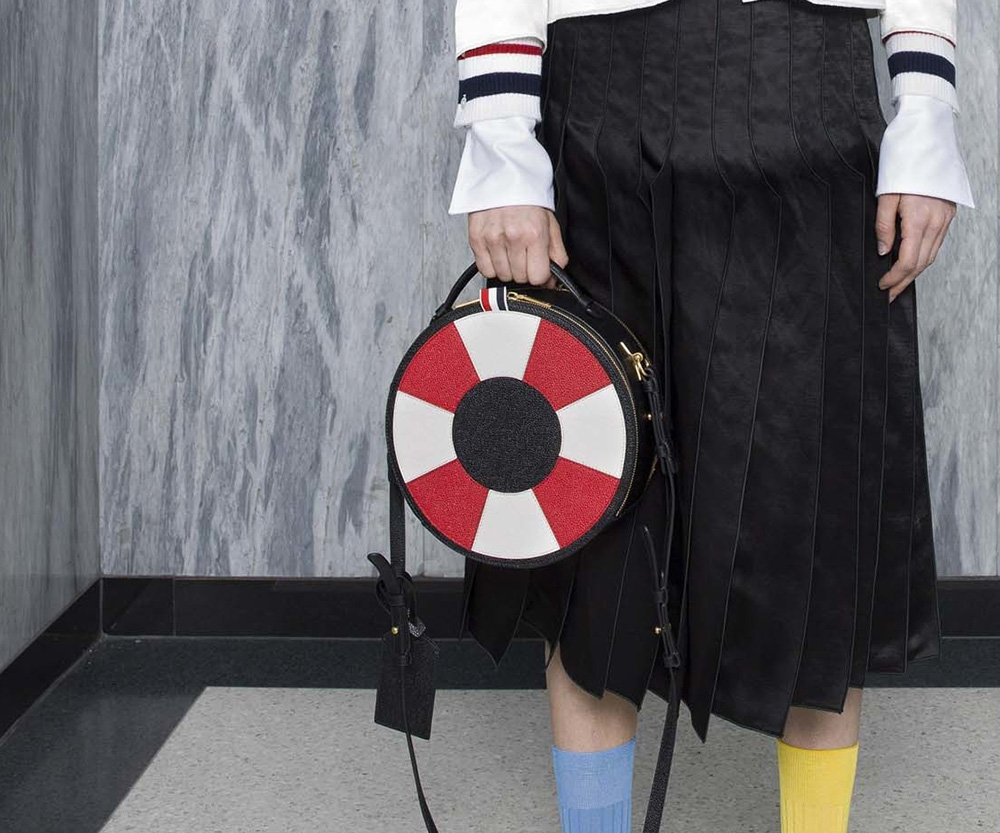 2 / 15
3 / 15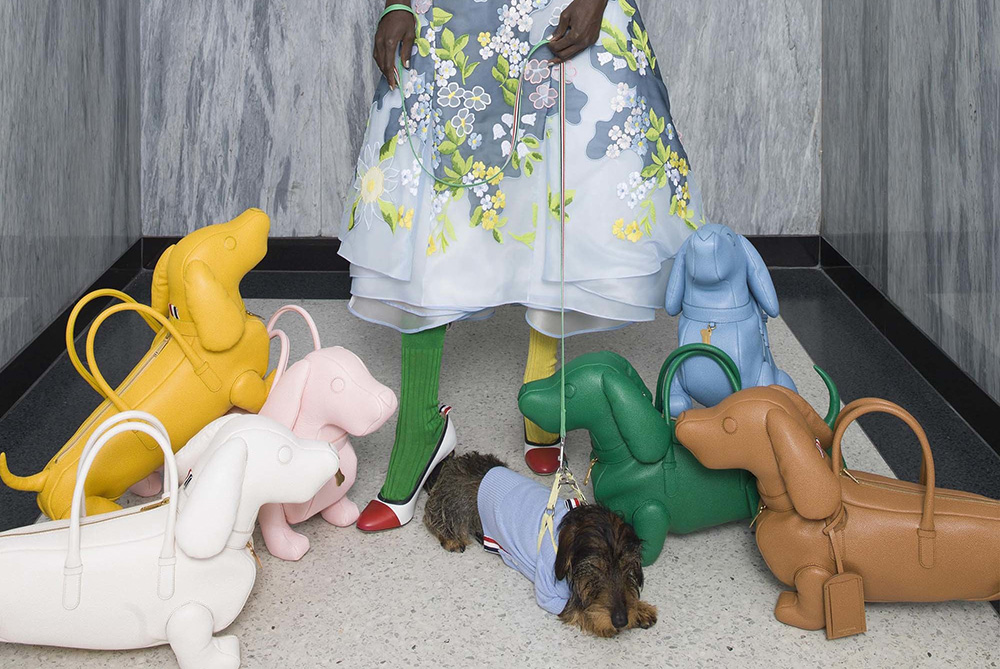 4 / 15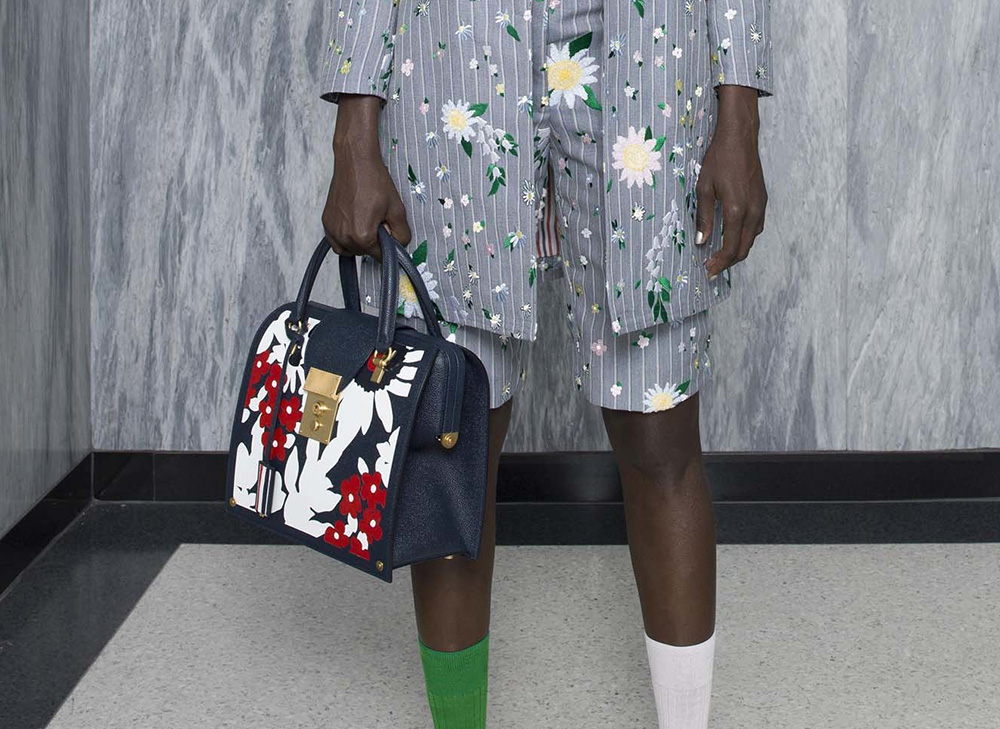 5 / 15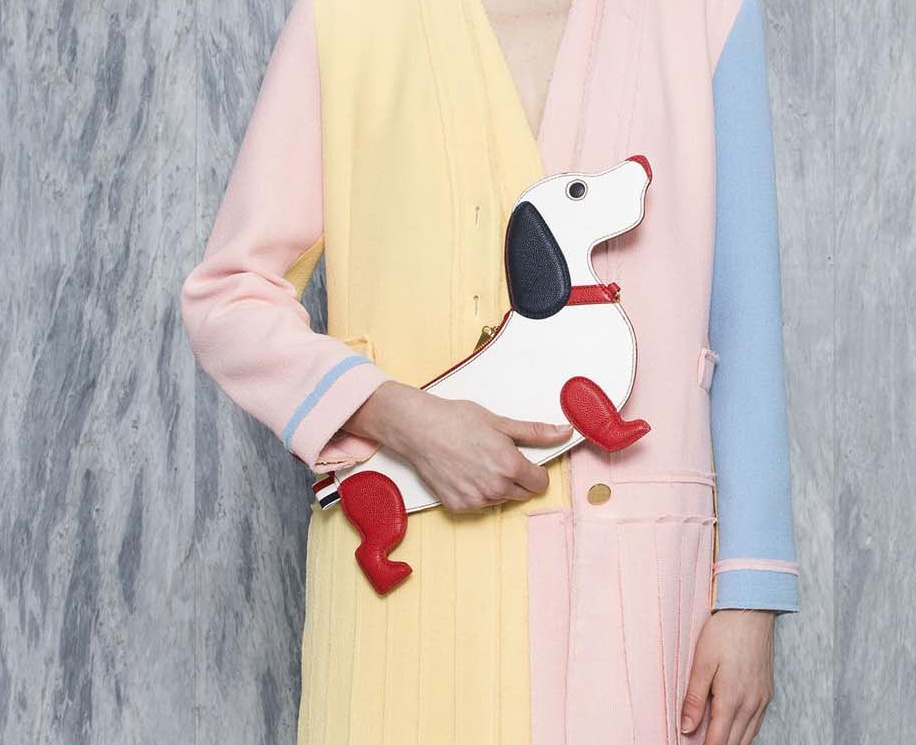 6 / 15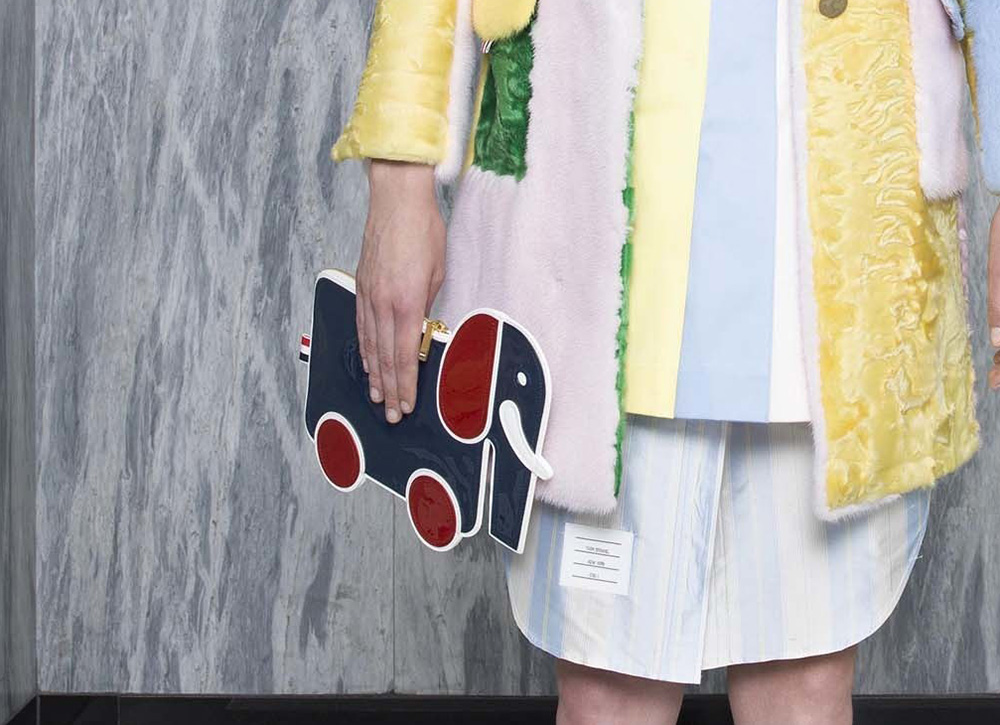 7 / 15
8 / 15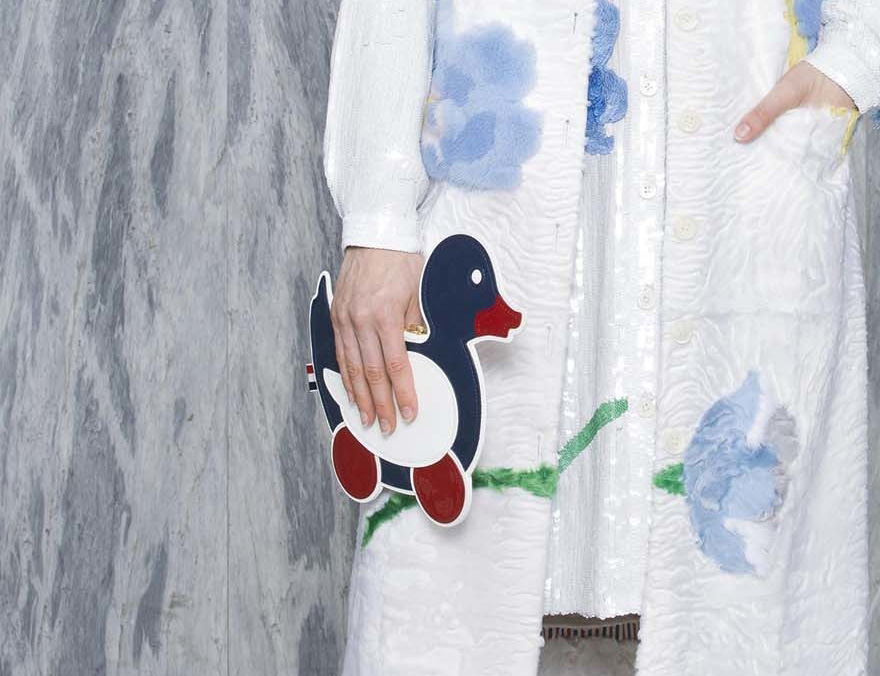 9 / 15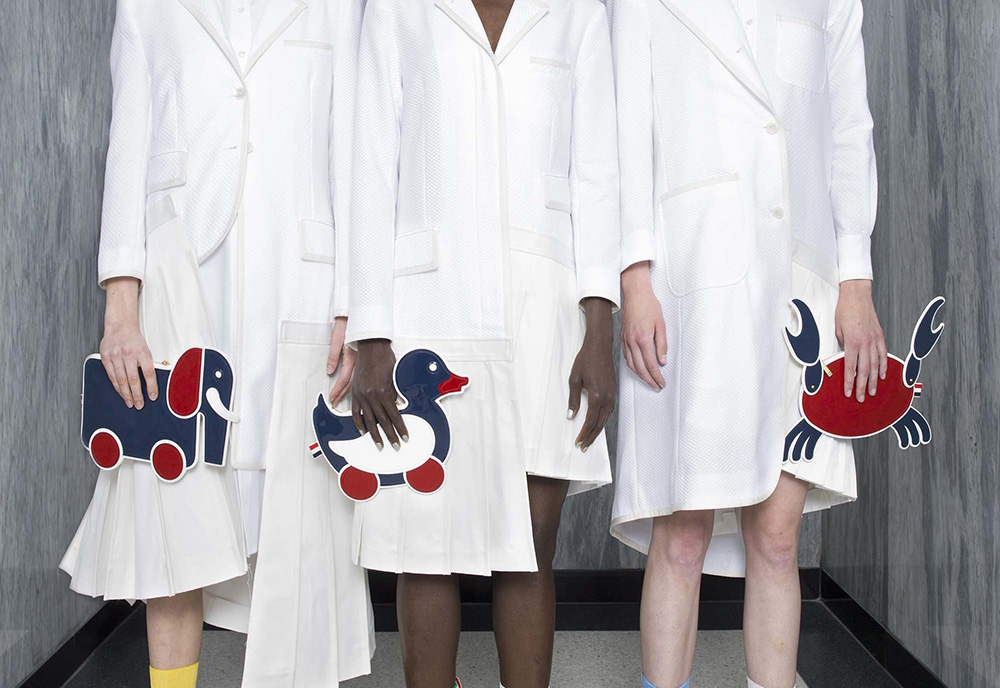 10 / 15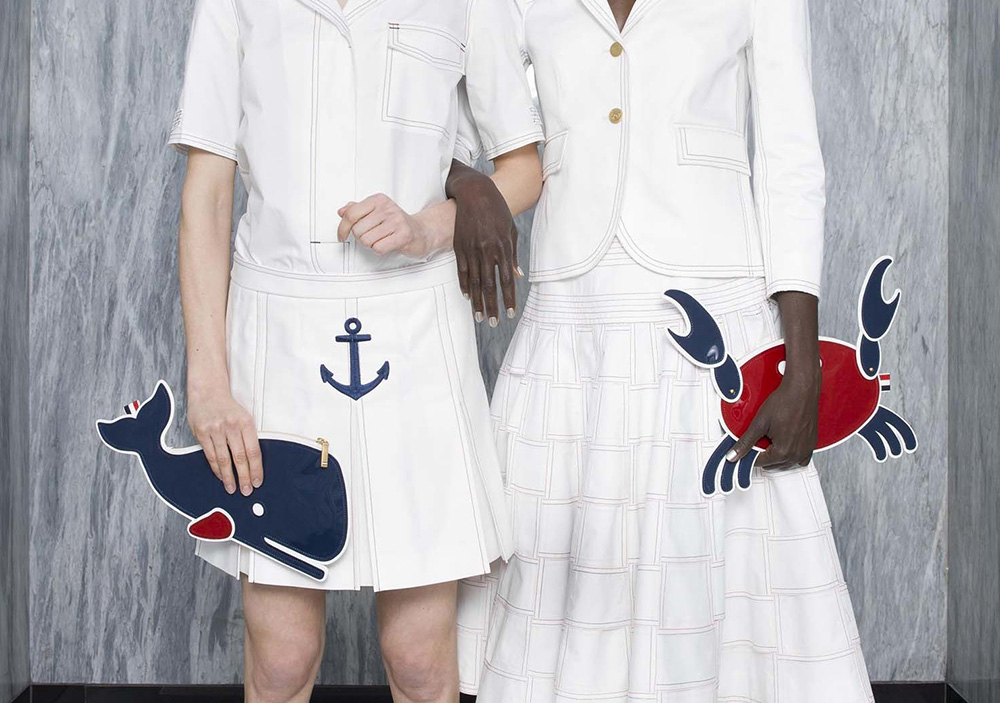 11 / 15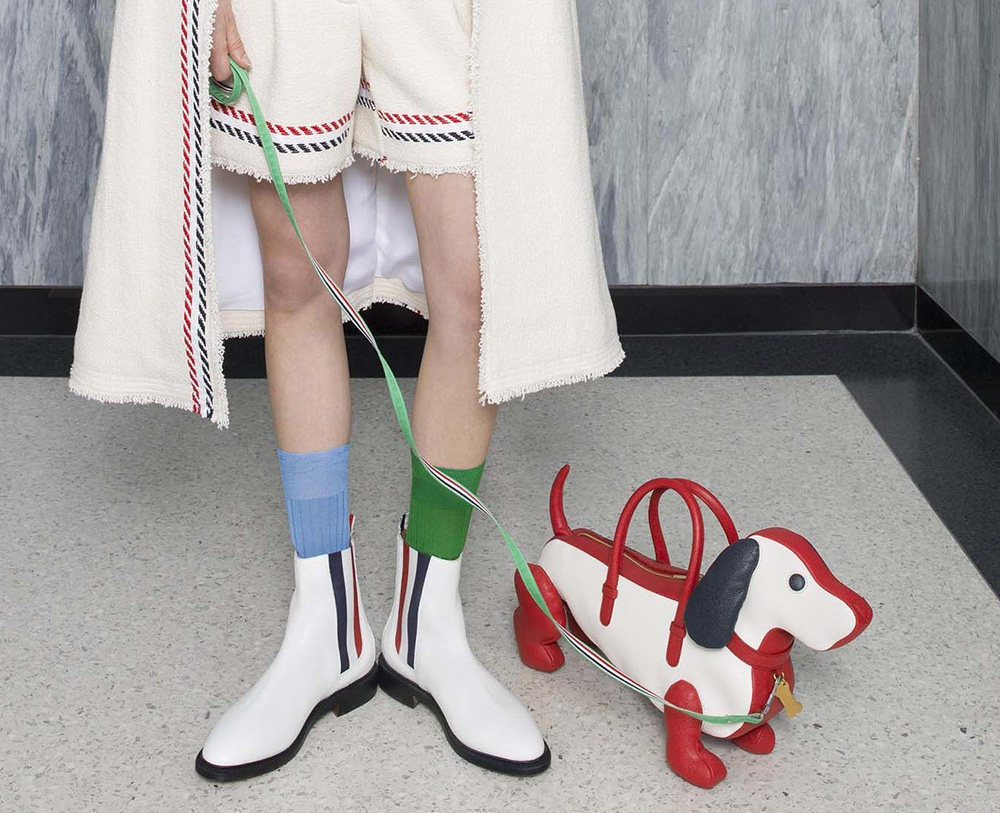 12 / 15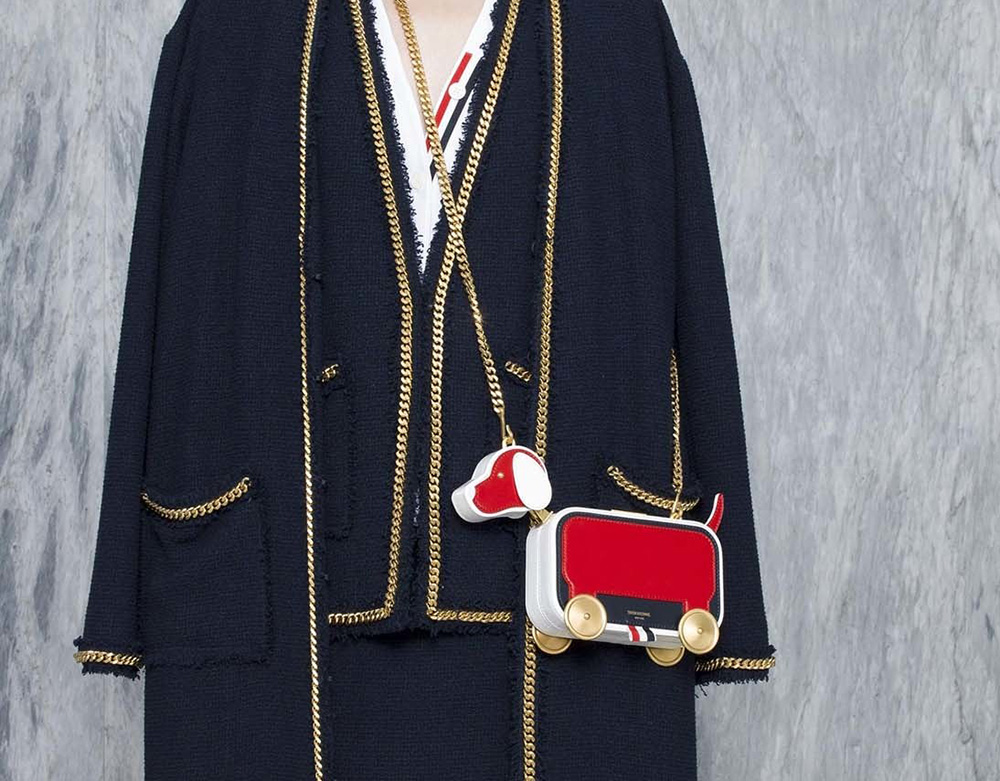 13 / 15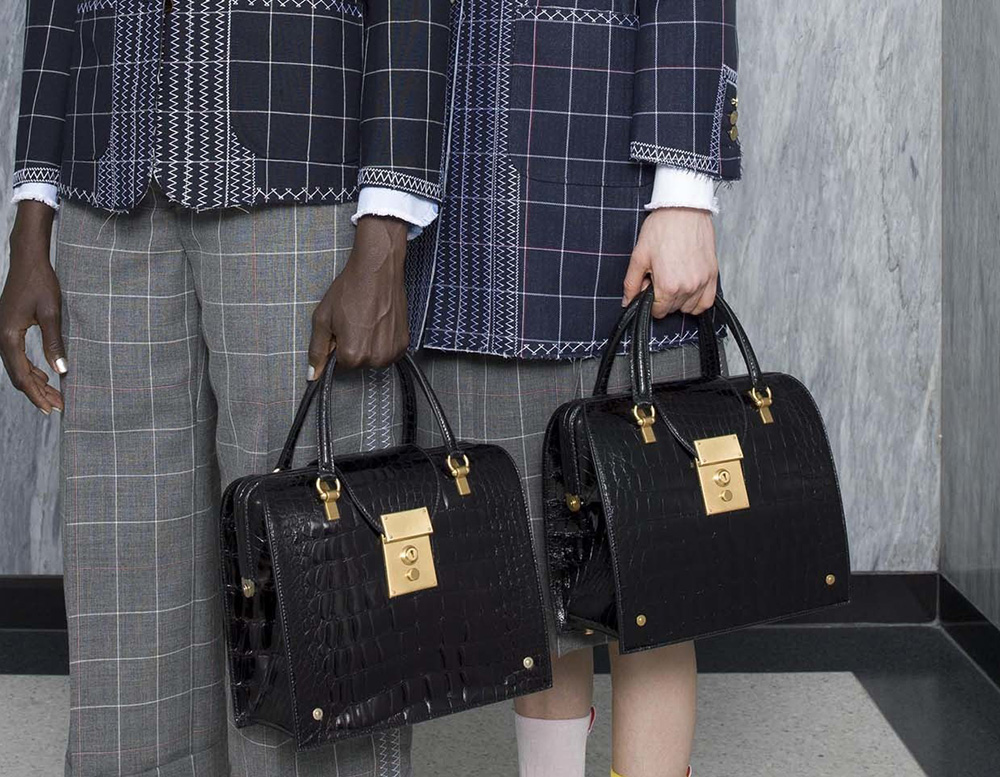 14 / 15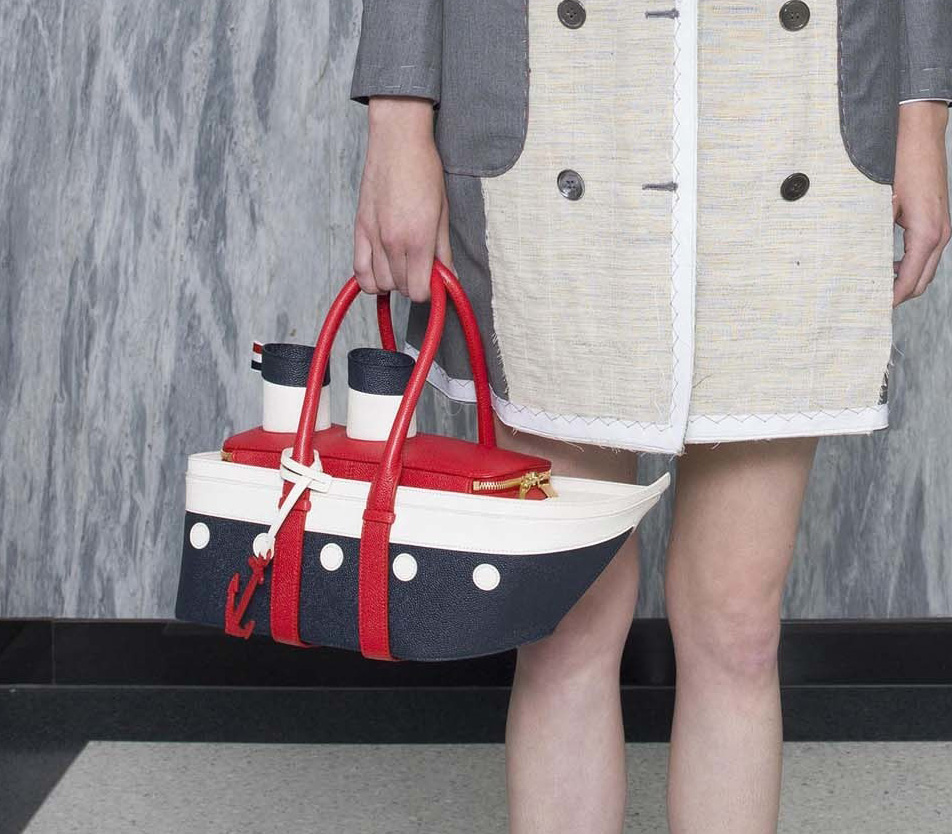 15 / 15