Loewe's animal-shaped coin purses and pouches have long been popular with shoppers, and it's not rocket science to figure out why: not only are Loewe's leather goods uniformly well-made, but the pouches take something that's normally pretty boring and make it a lot more fun without impacting its practicality at all. On top of that, committing to a panda-shaped pouch, for example, feels less bold than carrying a larger one as a handbag. But if the bag version were exactly right, would you be up for it?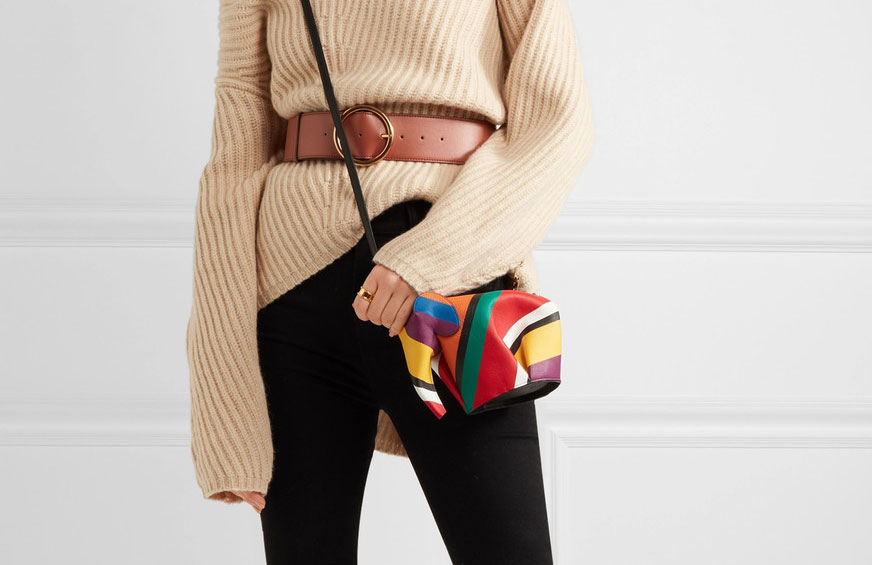 In the handful of seasons he's spent at Loewe, Jonathan Anderson has continued to expand the brand's existing profile as a favorite among fashion insiders. Much of Anderson's work is inventive and fresh-feeling in a fashion landscape full of retro rehashes, but he does it in a way that doesn't make Loewe's pieces difficult to wear or use. The Loewe Elephant Bag is a prime example of that: it's weird, but in a good and well-considered way, and it'll do just as good a job carrying your stuff as any other small crossbody.
A multicolored-stripe elephant shouldn't feel as restrained or as tailored as this one does, but somehow, it totally works for me. It's be an adorable little weekend option, especially during warm weather. If you feel the same, you can pick it up for $1,290 via Net-a-Porter.
Either way, tell us what you think: do you love this bag, or would you leave it?