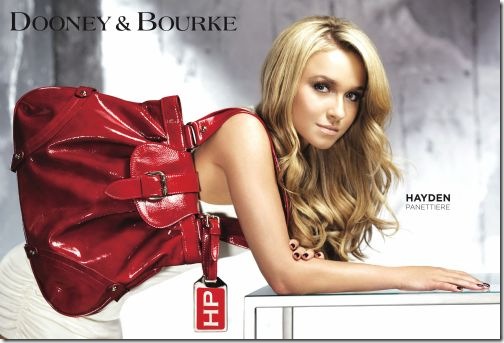 Can't make this stuff up, folks.
According to Women's Wear Daily, Dooney & Bourke chairman and co-founder Frederic Bourke has been sentenced to a year and a day in federal prison for violating the Foreign Corrupt Practices Act and Travel Act by bribing Azerbaijani oil officials.
Who knew that being rich from selling mid-range handbags could eventually get you in so much trouble with your money? And wouldn't it have been more fun to be arrested for, I don't know, buying a bunch of drugs and expensive call girls like the rest of the rich people in this country?
I kid, of course, but here's what happened. Bourke invested part of his handbag fortune (to the tune of $8 million) into a company called Oily Rock Group Ltd., which sought to profit when the Azerbaijani state-run oil company was eventually privatized via the purchase of privatization vouchers from the public.
The company then allegedly paid millions of dollars in bribes to government officials in order to ensure that the oil holdings were indeed privatized, and apparently both our government and theirs frown on that sort of thing. The oil never got privatized, Bourke never profited, and now he's supposed to spend a year in the clink, to add insult to injury.
Whatever benevolent legal authority presided over the case has seen fit to release Bourke on $10 million bail, pending his appeal on the verdict, which only goes to show you that the rich really are different than the rest of us – they don't have to go to jail when they've been convicted of a crime and sentenced to go there. They get to sit at home and reap the benefits of their handbag business while they wait and see if their lawyers can get them out of it.
Ok, so that was probably way harsh, but someone had to say it. If you disagree with me and feel like being supportive of Bourke, or perhaps you want to help him pay his legal fees, you can find Dooney & Bourke bags here. And if he's really innocent, then I hope they figure that out quickly. Let it be a lesson to all of us – sinking millions into questionable oil holding companies that have shadowy relationships with foreign governments might get you in some trouble down the road, and all the handbags in the world can't save you. Except that the profits from them can pay your lawyer fees, so maybe they can.