If Chanel were a man I was dating, we'd be having an argument tonight about how he's giving me mixed signals. Recently, Chanel executive Bruno Pavlovsky walked back his comments from a couple years ago about how the brand had plans to start broader online sales, including of its iconic handbags, sometime in the indeterminate future. Now, he says, Chanel has no plans to sell its core fashion categories online. But also, Chanel's website just got some major upgrades, which, at least to me, tell a slightly different story.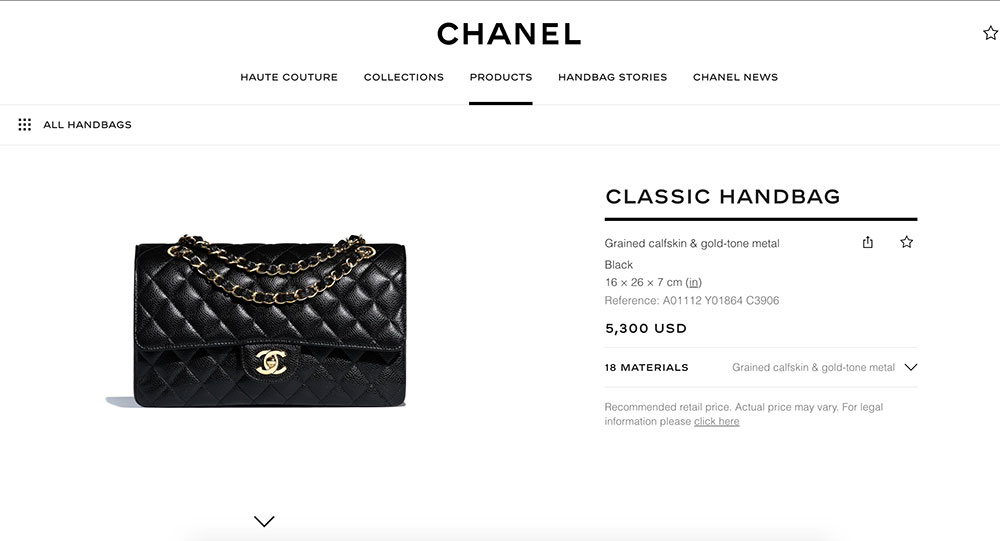 Does this not look like a retail site to you? By now, we're all used to the signifiers of a product listing page, and Chanel has transformed its website from something that was clearly only a lookbook to something that is, at least structurally and visually, an e-commerce site. Except, at least at this point, you can't buy anything on it except cosmetics, fragrance and sunglasses, all of which have long been available online from the brand. The site tiptoes all the way up to "add to bag" and then stops. If nothing else, it's a huge tease.
The move mirrors that of French competitor Céline, which launched its redesigned website globally early this year, with one important difference: at the same time, it opened up online sales in France, with a promise to roll them out in more markets in the near future. So Céline acknowledged that its redesign was indeed a shift in longterm strategy, while so far Chanel has stayed entirely quiet on the changing face of its online presence. You can judge for yourself what, if anything, the brand might be up to, though—the new design includes multi-angle photos and lots of details on the bags and is well worth exploring.