It's almost here! National Handbag Day is nearly upon us. As part of our coverage of this auspicious day, we are taking a look back at some of our favorite bags and posts from both the PurseForum Roundup and the PurseForum. We have been rounding up the conversations and reveals from PurseForum for nearly two years, and we've seen some jaw-dropping bags, to be sure. We are excited to have you join us as we visit them once again, this time with some new surprises! Kick back and enjoy a little ride down memory lane!
1 / 12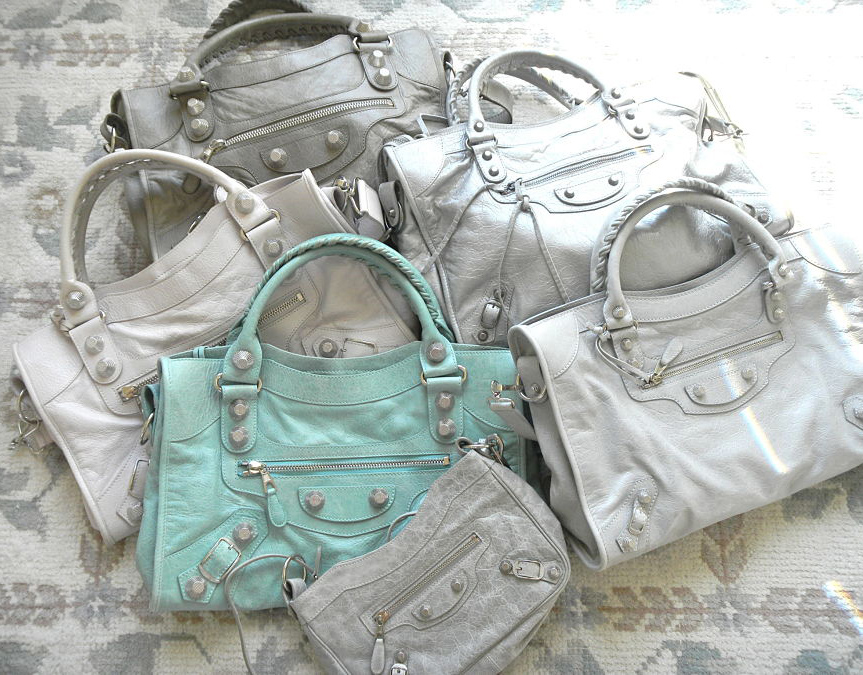 Our very first Roundup (November 15, 2012) kicked off with a look at a wonderful thread from our Bag Showcase subforum – dlynn's "White Collection." Those of you familiar with this thread know that it now includes bags in all colors of the rainbow. We have a bit of a soft spot for dlynn's collection because it was the very first thread featured in the PurseForum Roundup. Ah, good times!
2 / 12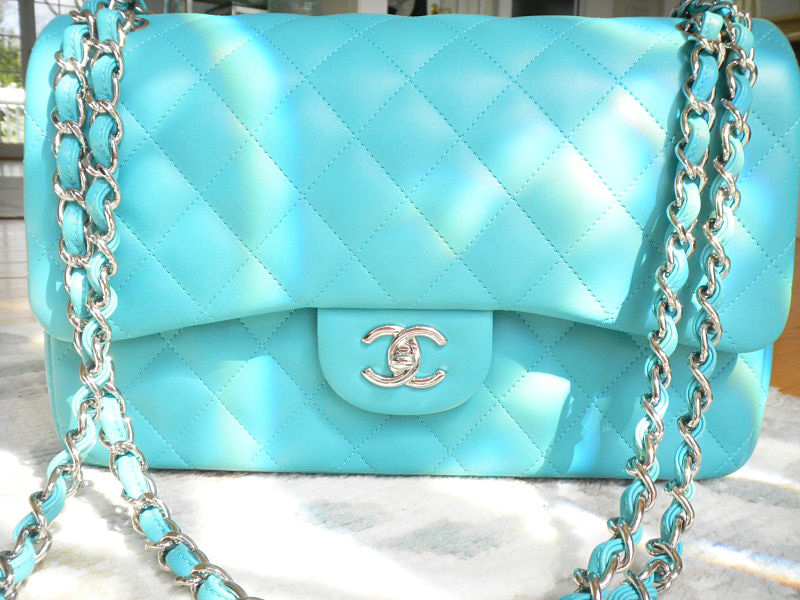 We caught up with dlynn again earlier this year and found this gorgeous Chanel Jumbo Flap in shimmering, summery turquoise – you loved this bag the first time around and so did we. Be sure to visit the Bag Showcase to get to know more of our members and their beautiful and wildly varied collections of handbags.
3 / 12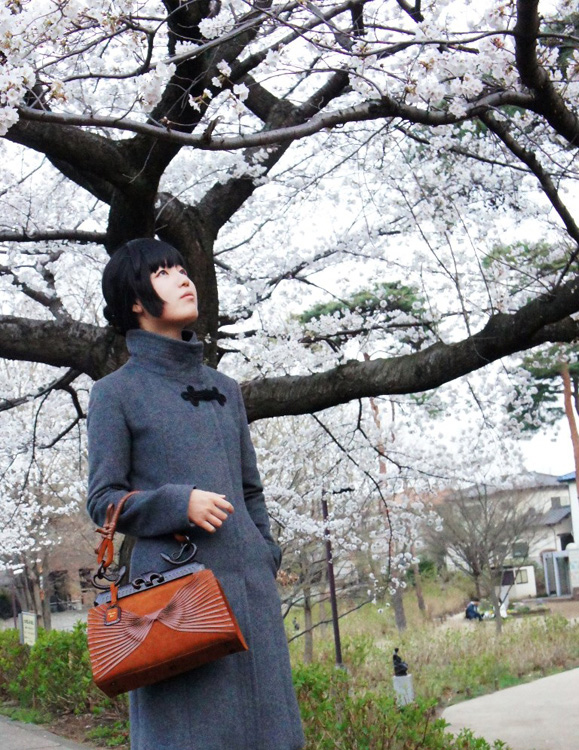 When we started thinking back on some more of the spectacular bags we have seen and shared, we immediately thought of kellyng, who first appeared in the PurseForum Roundup in May of 2013 with her brilliant Dior Samourai Plissee 1947 Bag. We have enjoyed many visits with kellyng and her bags and accessories, but this photograph, taken among the cherry blossoms, has always been a favorite.
4 / 12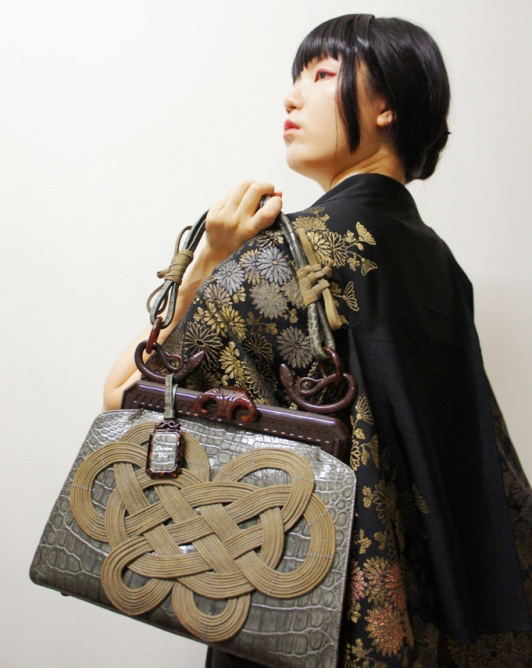 We checked in on kellyng a few months later and found another incredible Dior, this time the breathtaking Samourai 1947 Knot Frame Bag, certainly a highlight in her fine bag collection.
5 / 12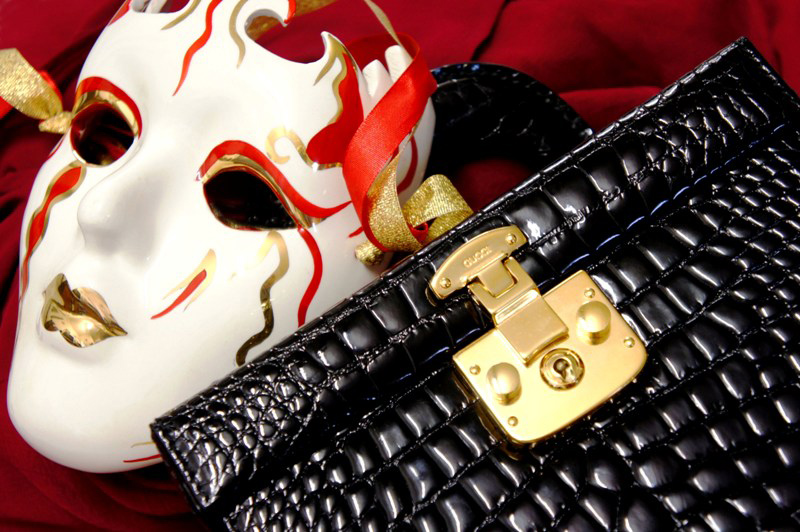 You can have a peek at some kellyng's amazing bags and accessories (including this splendid Gucci crocodile clutch) in her showcase thread right here. We so enjoy seeing these special bags and getting to know our members through their brilliant photographs and stories!
6 / 12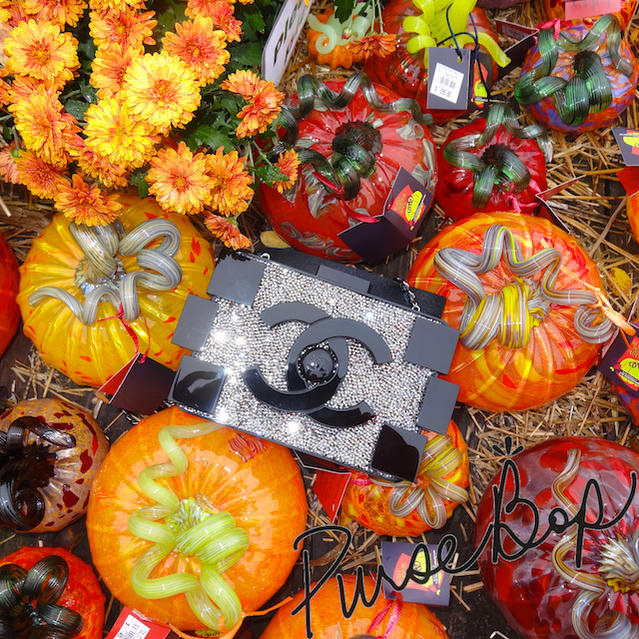 Another member who never fails to include fabulous photographs along with incredible bags is PurseBop, whose reveals always have a unique kick, like this one from our first Anniversary of the Roundup last fall. Never one to let the cat out of the bag too soon, PurseBop knows how to keep us on the edge of our seats!
7 / 12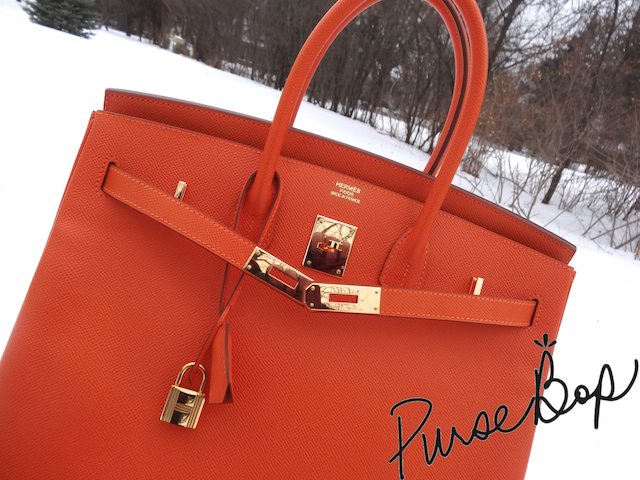 In February of this year, PurseBop wandered out of Chanel and over to Hermès, where she revealed this irresistible orange Birkin against a backdrop of winter white. So many of our members are creative when it comes to showing us their new bags!
8 / 12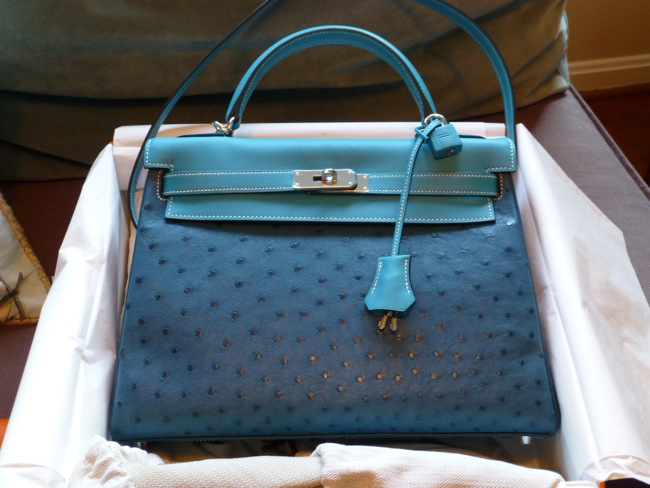 National Handbag Day would not be complete with a look at some of our best Hermès reveals, including this recently acquired and absolutely sublime Kelly from etoupebirkin in three shades of blue, three different leathers (including exotic ostrich) and sporting a sweet covered lock to boot.
9 / 12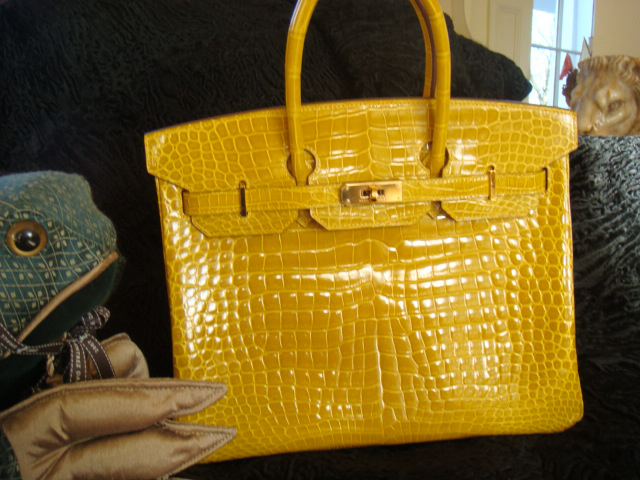 Longtime members may remember this bag (a bit of PurseForum history!), from angel2307, whose crocodile collection was beyond imagining. Her reveal thread is several hundred pages long, but your patience will be rewarded should you decide to stop in!
10 / 12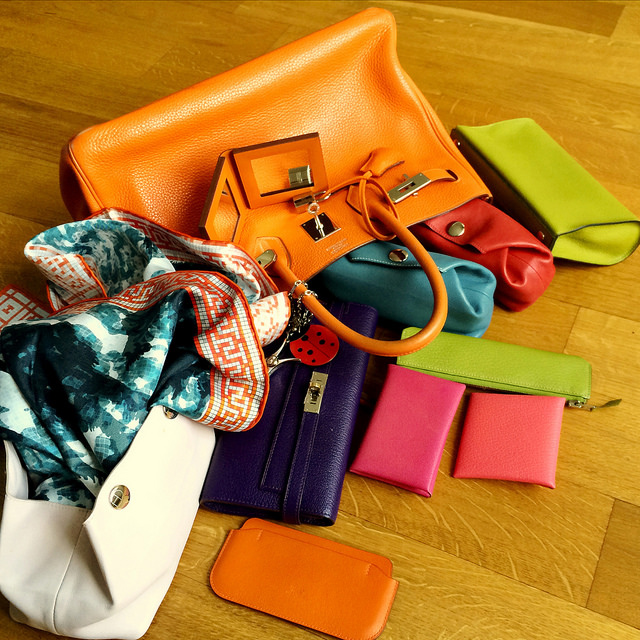 We know you love bags, but as we near the most important day on our fashion calendar, we cannot leave you without a look at what's inside! PurseBlog readers know how much we love to peruse the contents of your purses, and Hermès connoiseurs love their small leather goods probably as much as they love the brand's bags and scarves! We visited the thread dedicated to these little treasures last August, and today we found this stunning assemblage markova posted earlier this year.
11 / 12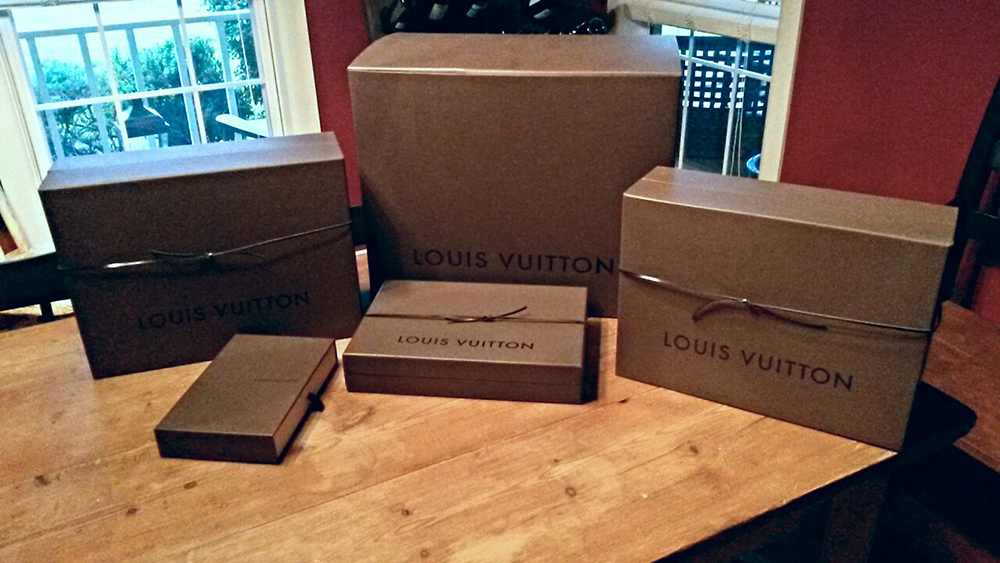 There is something so lovely about a reveal that kicks off with pretty boxes waiting to be opened. These box shots – no matter the brand – are some of our favorite photographs on the PurseForum. (Our members love them, too, particularly when the opening is swift!) We loved this reveal from OSURxTEN, who managed to take time out from her wedding preparations to do some Louis Vuitton shopping, and squeeze in a reveal, too!
12 / 12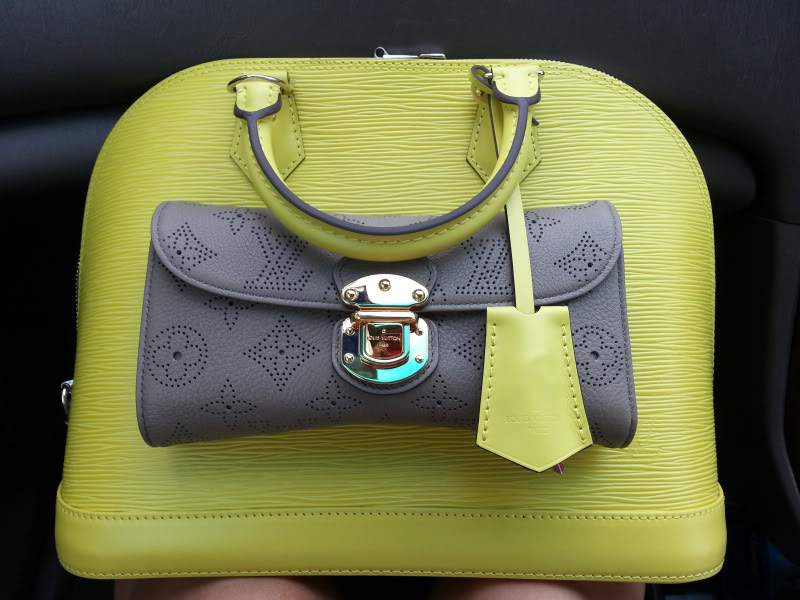 Louis Vuitton is one of the busiest places on the PurseForum, making it difficult to chose highlights – nearly every thread seems to be a highlight, actually. However, this past December's Purchases thread was particularly noteworthy, due in part to bags like this sweet little number from Dawn72, in an unexpected combination that made quite an impression! It's great fun to stumble on something out of the ordinary, and fortunately, it happens all the time!
We know we barely scratched the surface of the myriad memorable reveals we have seen and shared, but we hope you have enjoyed our look back at some of the moments we have particularly enjoyed. Every bag has a story, and it is such a pleasure reading these stories and sharing them with you.