Marc Jacobs Jennifer Bird Cage Shoulder Bag I couldn't decide if I loved it or completely hated it. I appreciate how unique it is, however, I have some news for you, there is something else I think of more. For all of you Seinfeld fans out there, you are certainly familiar with the retirement community Jerry's parents live in Florida, Del Boca Vista.
Now this is a bag that reminds me of so much. When I first came across the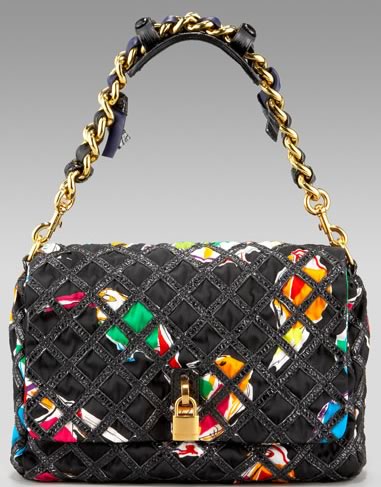 This is the kind of bag I can picture someone in a retirement community picking up and matching with another bird inspired outfit. Ok, well, all joking aside, personally, this bag is too much for me. The black leather, golden hardware and mulitcolor front bird cage embellishments all come together for quite the statement piece. Perhaps someone like Carrie Bradshaw could pull this off with one of her more out there looks, but other than that, I can't imagine many of us using it, especially at this price. But tell me, can you see yourself rockin this bag or not? Buy through Bergdorf Goodman for $1195.