I love looking at fantasy handbags as much as anyone, but finding a truly well-designed and well-edited everyday bag at a great price thrills me to the same degree, if not more. My day-to-day needs in life are pretty casual and I prize usefulness and ease over embellishment and trends. I think that's how a lot of bag shoppers are, honestly, which is why I felt compelled to tell you about the Marc Jacobs Grind Tote.
Most brands sell a version or two of the type of simple, soft leather shopper tote that basically every woman needs in her wardrobe, but usually, those totes are just big, rectangular leather sacks with two straps, minimal structure and maybe one pouch pocket on the inside. The Grind Tote does one better: both the mini and regular versions contain a full-width, full-height interior zipper pocket that provides both the secure storage and functional division that's often missing from these types of totes. It doesn't make the bags more unwieldy or heavy, it just makes them better.
That means each version has three interior compartments total, and the larger one would make a great laptop bag for work, with its roomy interior and minimal logo. The smaller one is my personal preference, though. At 9″ W x 8″ H x 4″ D, it's that perfect size between a small and medium bag that holds everything I want to carry, including my giant Bose headphones, without feeling heavy or cumbersome. Bags this size are a real sweet spot for me, and this one is perfectly discreet and comes in colors ranging from basic black to bright pink. The optional crossbody strap is how I'd carry it.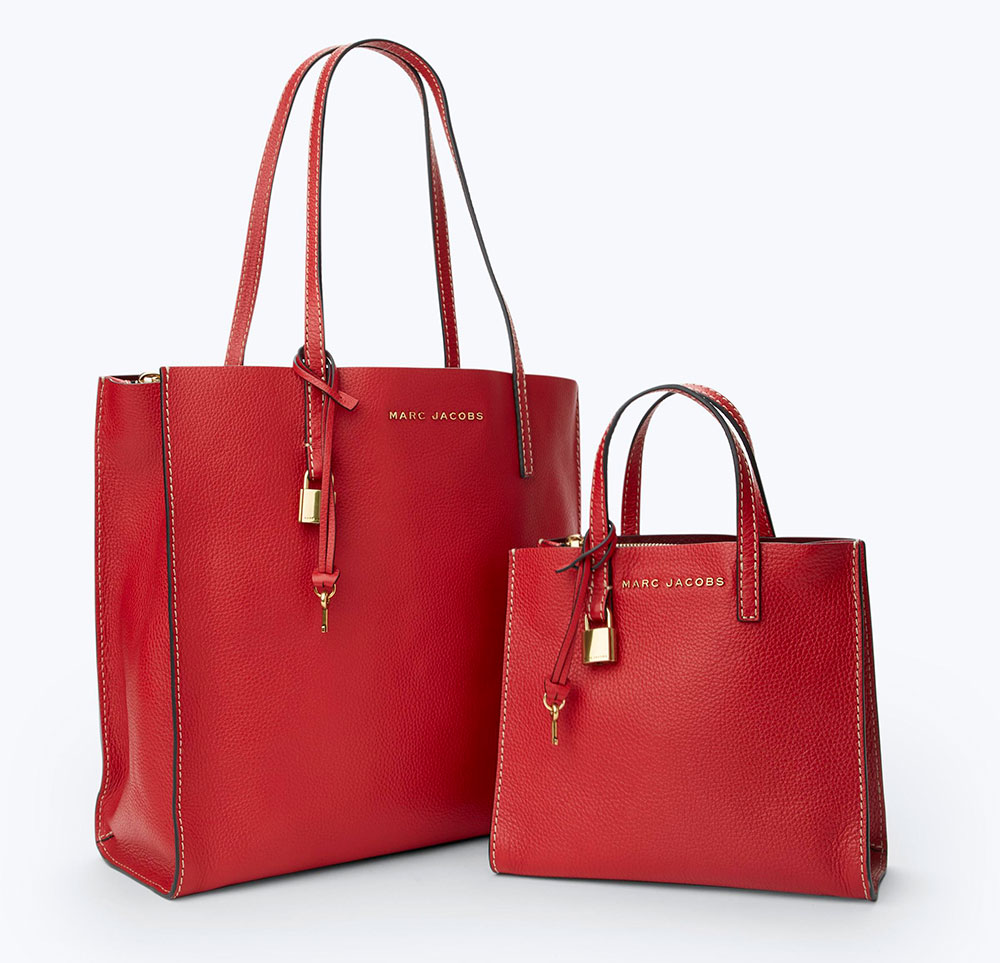 We don't get to say this much around here, but one of the best parts of the Grind Tote is its price. The mini is $295, while the larger shoulder tote rings in at $375. Not bad for leather bags you'll undoubtedly use a ton. (And, we can't help but mention, a great price point for potential gifts.) Shop the Grind Tote in Mini via Marc Jacobs ($295) as well as the traditional Grind Tote ($375).