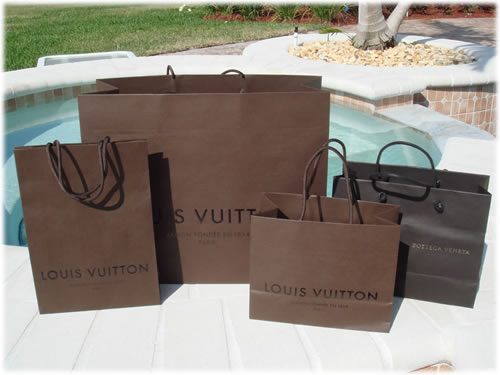 Last week Vlad and I shopped like pros. On a gorgeous South Florida day, we headed to Bal Harbour to merely look and see what some of our favorite stores had on the shelves. First we hopped into Bottega Veneta to "look", and well, we left with a few goodies. Just a few stores across the way was Louis Vuitton, which we knew we had to visit. I stopped Vlad on the short walk over and told him we were going to look and would then leave, it has been enough shopping, traveling, and spending lately. Apparently, Vlad is awful at listening to requests and I am awful following through. After stepping foot in LV, we were on a mission to find some goods. It all started with finding out favorite SA. She greeted us, we chatted, and then got down to business.
Read all about it and see all about it below! :grin:

I figured it was about time that my dad got a new wallet. He deserves one, and his worn down, barely functioning, ex-wallet was hideous. Keeping it simple, we opted for the Louis Vuitton Taiga Billfold in black. Simple, yet business appropriate, my dad no longer needs to be embarrassed of the wallet he carries. Though, I never think he was, seeing that he carried that dilapidated piece of leather for over 5 years. Thankfully, he is one piece closer towards getting on the subtle yet necessary fashionable track (just don't tell him this is fashionable)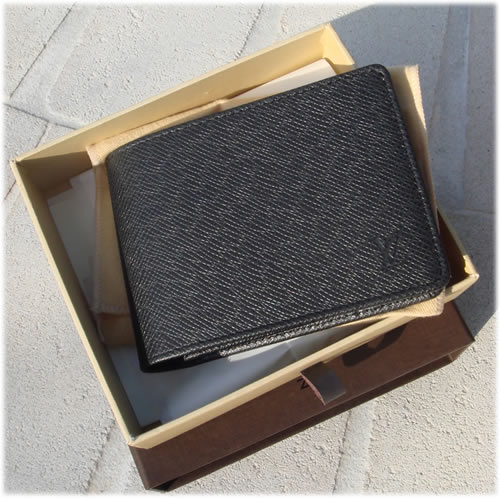 Then, with Mother's Day around the corner, it seemed necessary to find a stunning bag for my wonderful mom. Through the years, my mom has been showered in Epi leather goods. She is simple, hates logos, and loves a bag easy to clean. As if the Epi line could be any more perfect. This time, we found our way to the new Montaigne line. Our SA, Vlad, and I all went back and forth between the clutch and wallet. Finally, we decided my mom needed a black evening clutch. And like it could not be a more perfect match, the LV Montaigne Clutch in black was sitting in my hands. Hopefully my mom will not read this, but I really had a hard time giving her the bag and not keeping it for myself. The Montaigne Clutch is drop dead gorgeous with the silver hardware and black Epi leather.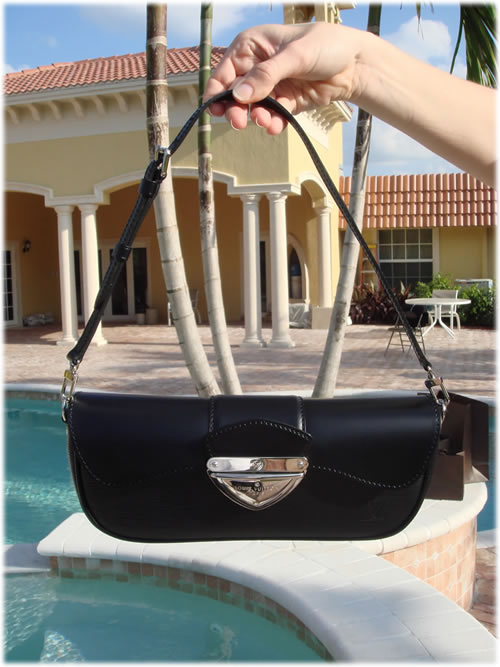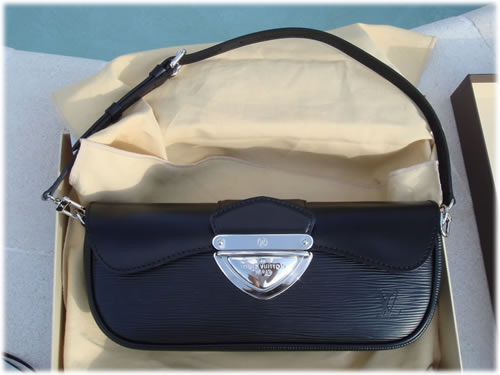 The worst kind of shopper is the one who feels left out if he does not get anything. That is asking for trouble. And this is Vlad. He watched me shop in Bottega, watched me shop in LV, and could not leave empty handed. The proclaimed jean-lover, he headed over to the belt section to see if any of the belts met his fancy. Of course they did, they are Louis Vuitton, how could they not? The large rectangular buckle caught his eye, and as I looked over Vlad was trying on the Louis Vuitton Jeans 45 Belt. I must admit, this belt is in your face but also amazing. He has been sporting it with his array of Lacoste shirts and plethora of designer denim.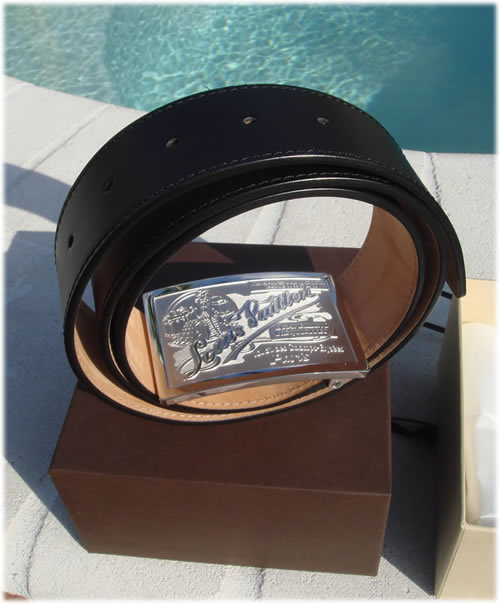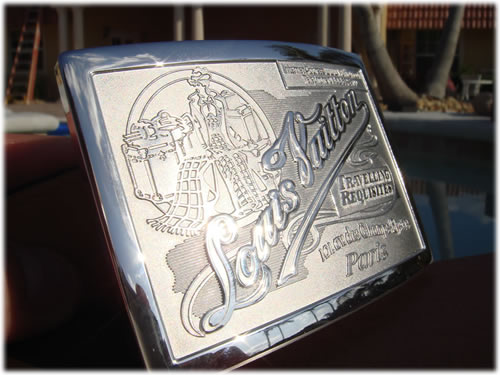 Who knows when our next shopping trip will be! :wink:
Shop authentic Louis Vuitton at eLuxury!
P.S. Please consider supporting our small, bag-loving team by clicking our links before shopping or checking out at your favorite online retailers like Amazon, Neiman Marcus, Nordstrom, or any of the listed partners on our shop page. We truly appreciate your support!