Louis Vuitton's iconic Twist Bag was first introduced at the brand's Cruise 2015 runway show, and since then it has become a beloved new classic. The design was creative director Nicolas Ghesquière's reinterpretation of a clutch from the house's archives: the Epi Trapeze clutch. The Twist Bag is characterized by its unmistakably bold hardware, which as its name states, twists to open and close. When in the locked position, the hardware creates an unmistakable and distinct LV.
Originally introduced in the brand's iconic Epi leather, Ghesquière has reinvented the Twist time and time again, offering new interpretations of the bag season after season. The Twist silhouette serves as a perfect blank canvas for seasonal iterations, and though new versions are created and introduced each year, the classic Epi versions are one of the most popular choices. The brand offers a myriad of both neutral and novelty colors in various sizes. Get the scoop on the Twist below and if you want to see more check out some of our other guides like the ultimate bag guide to the Chanel 19 bag and our international price guide to the Louis Vuitton Neverfull.
Introduced: Cruise 2015
Sizes Currently Available: Twist Chain Wallet, Twist Belt Chain Wallet, Twist Mini, Twist PM, Twist MM, Twist Tote
Most Recent Price Increase: May 2020
Retailers: In-Store at Louis Vuitton boutiques and online at LouisVuitton.com. Pre-Loved: Fashionphile, The RealReal, Vestiaire Collective.
Sizes
Louis Vuitton Twist Chain Wallet
Dimensions: 4.92"L x 7.48"W x 0.98"D
Price: $1,710 in Epi Leather, $2,070 in Smooth Printed Leather, $11,400 in Alligator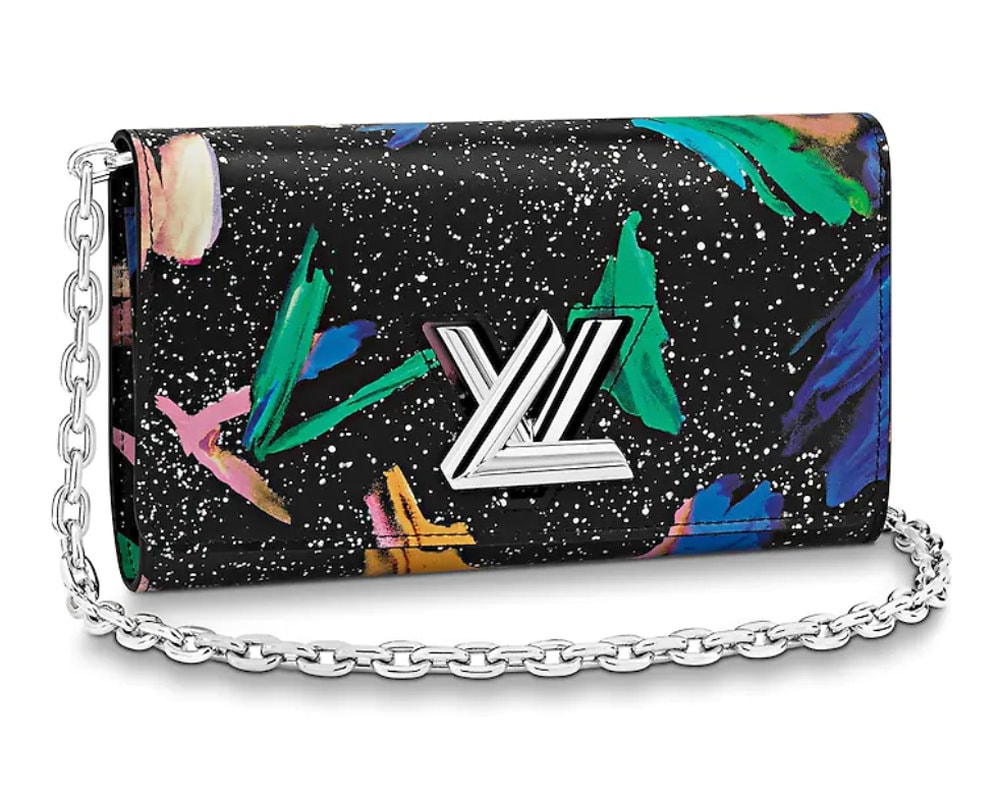 Louis Vuitton Twist Belt Chain Wallet
Dimensions: 5.31"L x 7.48"W x 1.65"D
Price: $1,910 in Epi Leather
Louis Vuitton Twist Mini
Dimensions: 4.92"L x 6.10"W x 2.76"D
Price: $3,400 in Epi Leather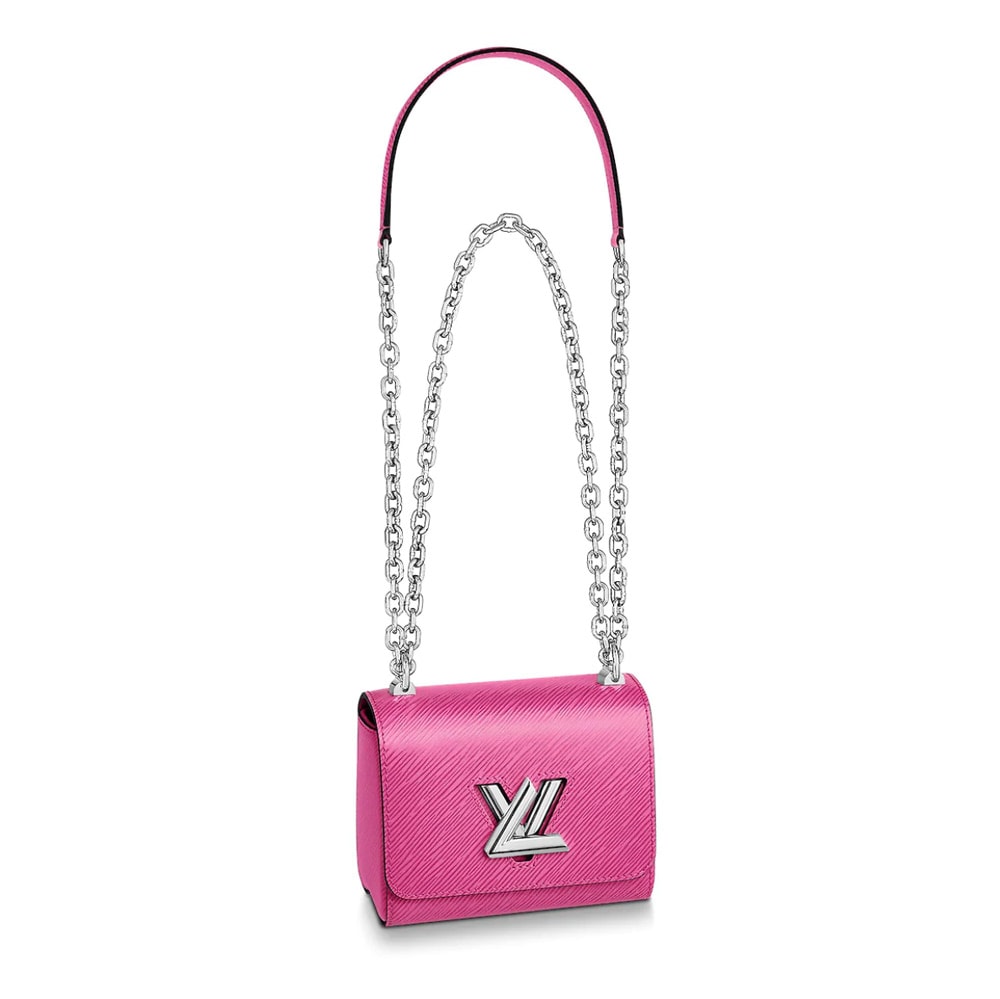 Louis Vuitton Twist PM
Dimensions: 5.91"L x 7.48"W x 3.54"D
Price: $3,550 in Epi Leather, $3,750 in Epi Leather w/ Matte Chain Detailing, $3,800 in Printed Epi Leather, $3,800 in Epi Leather w/ Braided Leather Chain, $4,000 in Printed Cowhide Leather, $4,050 in Epi Leather w/ Detachable Twisty Wallet, $4,350 in Epi Leather w/ Woven Leather, $5,450 in Monogram Sequins, $7,850 in Lizard, $10,800 in Lizard w/ Love Lock Hardware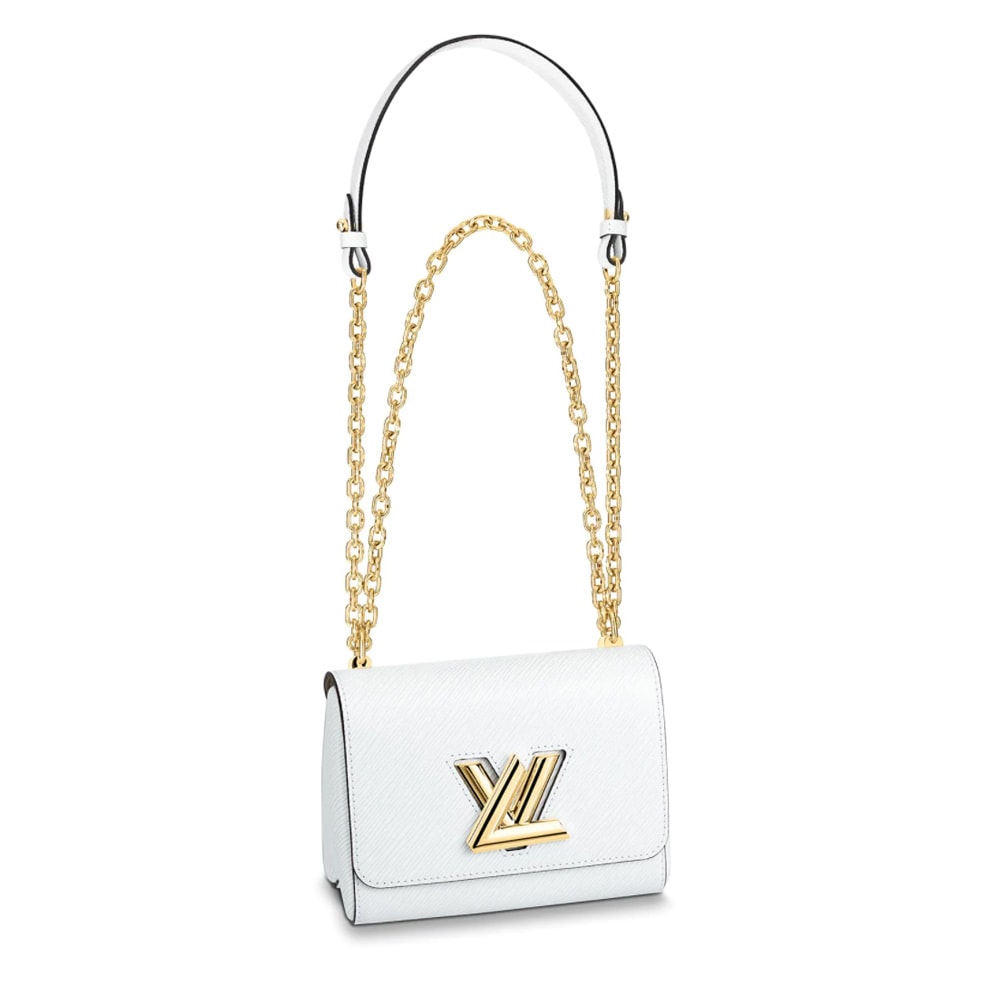 Louis Vuitton Twist MM
Dimensions: 6.69"L x 9.06"W x 3.74"D
Price: $3,850 in Epi Leather, $3,850 in Epi Leather w/ Chain Detailing, $3,950 in Epi Leather w/ Braided Leather Chain, $3,950 in Epi Leather w/ Novelty Strap, $3,950 in Printed Epi Leather, $3,950 in Smooth Calfskin and Monogram Canvas, $3,950 in Epi Leather w/ Matte Chain Detailing, $3,950 in Epi Leather w/ Plexiglass Handle, $4,100 in Epi Leather w/ Sunburst Hardware, $4,300 in Epi Leather w/ Tinsel Flowers, $4,350 in Printed Cowhide Leather, $5,100 in Epi w/ Woven Leather, $25,200 in Crocodile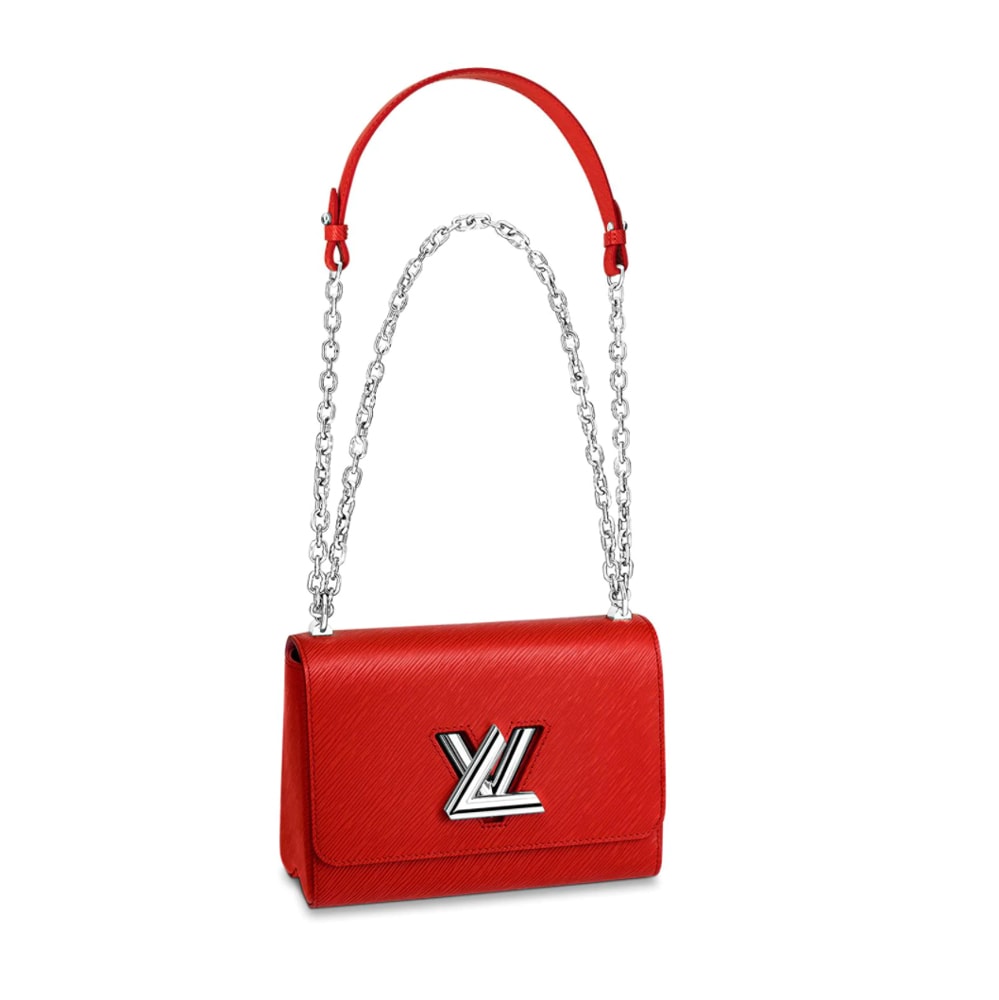 Louis Vuitton Twist Tote
Dimensions: 8.66"L x 11.81"W x 5.12"D
Price: $3,450 in Epi Leather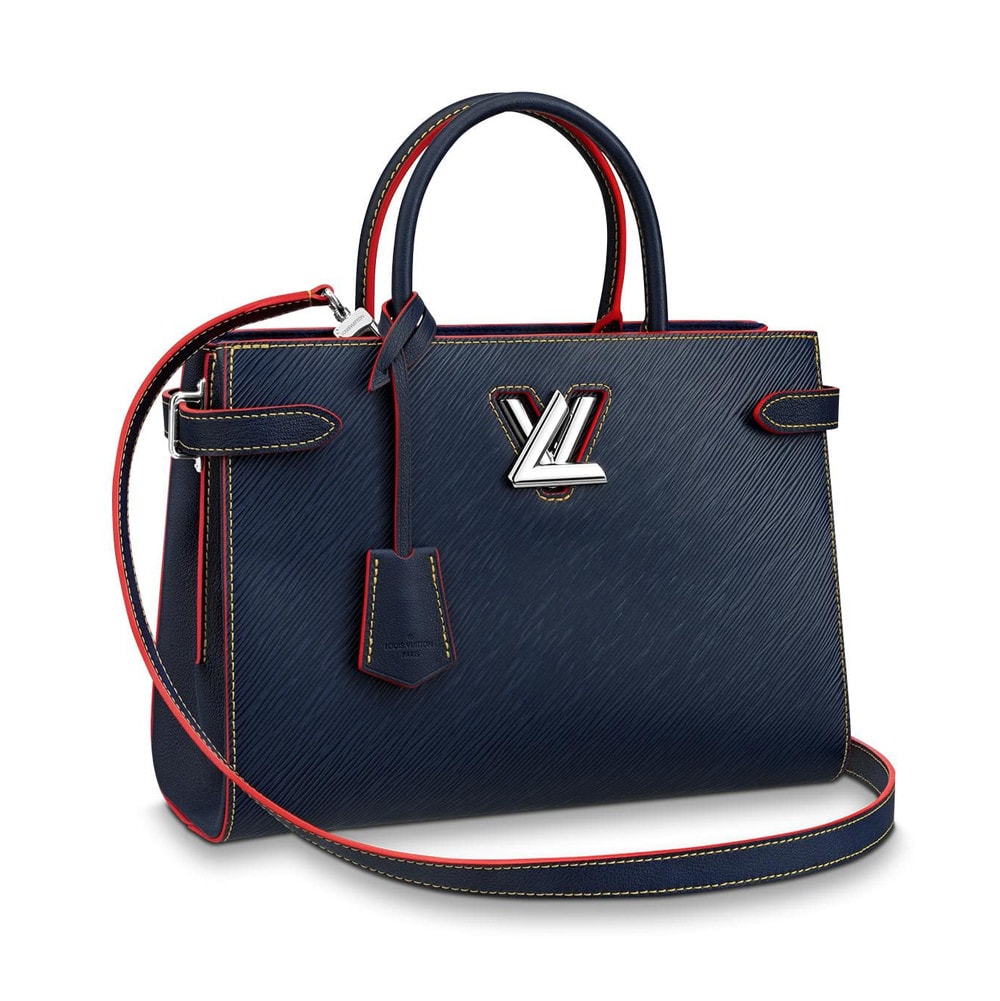 Leathers and Materials
Common and Seasonal Colors
Hardware and Finishes
Alternate Views
1 / 8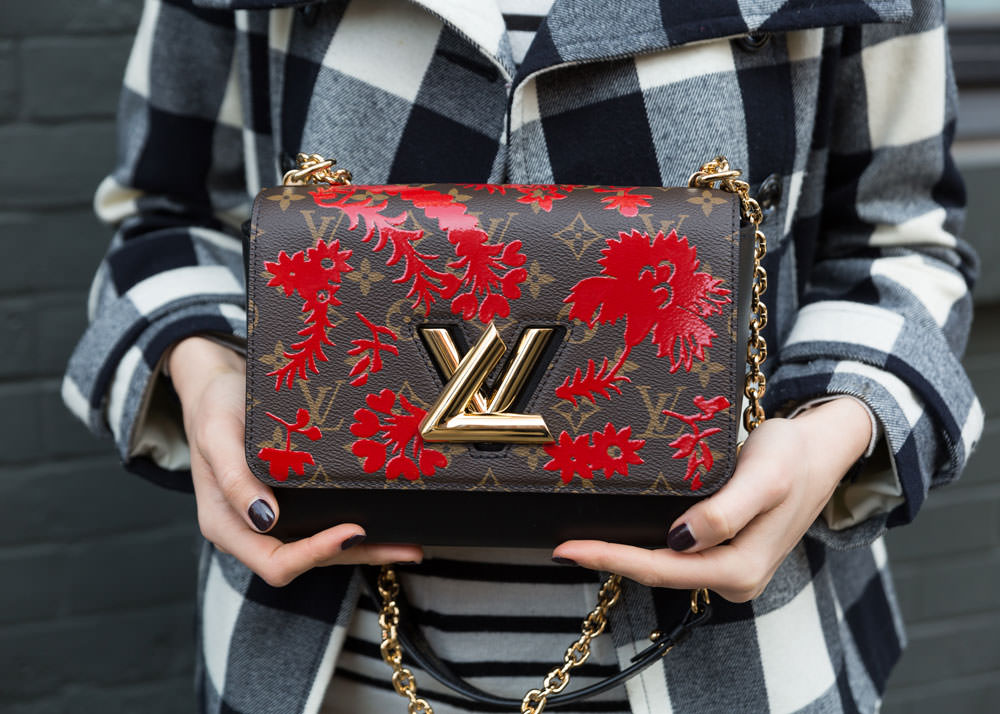 2 / 8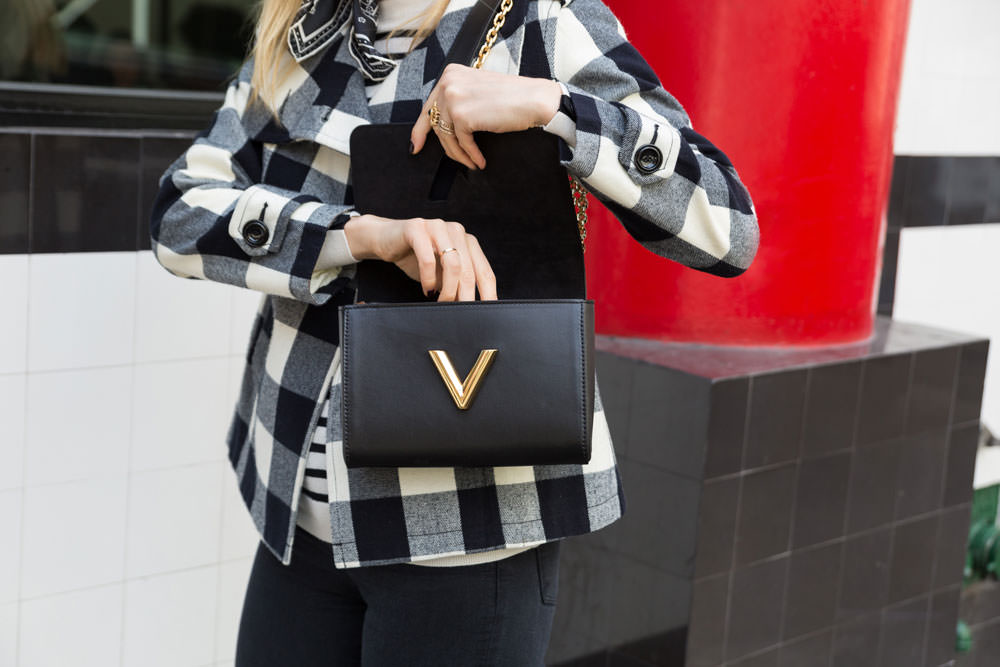 3 / 8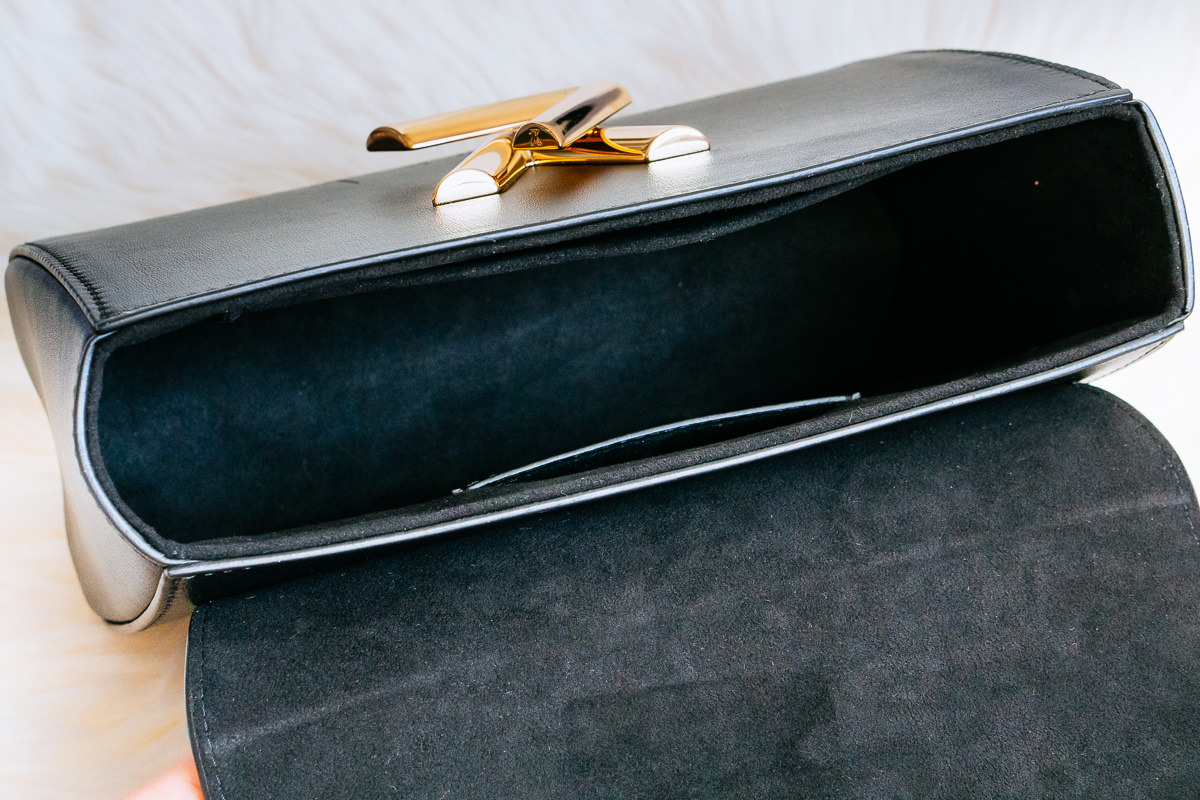 4 / 8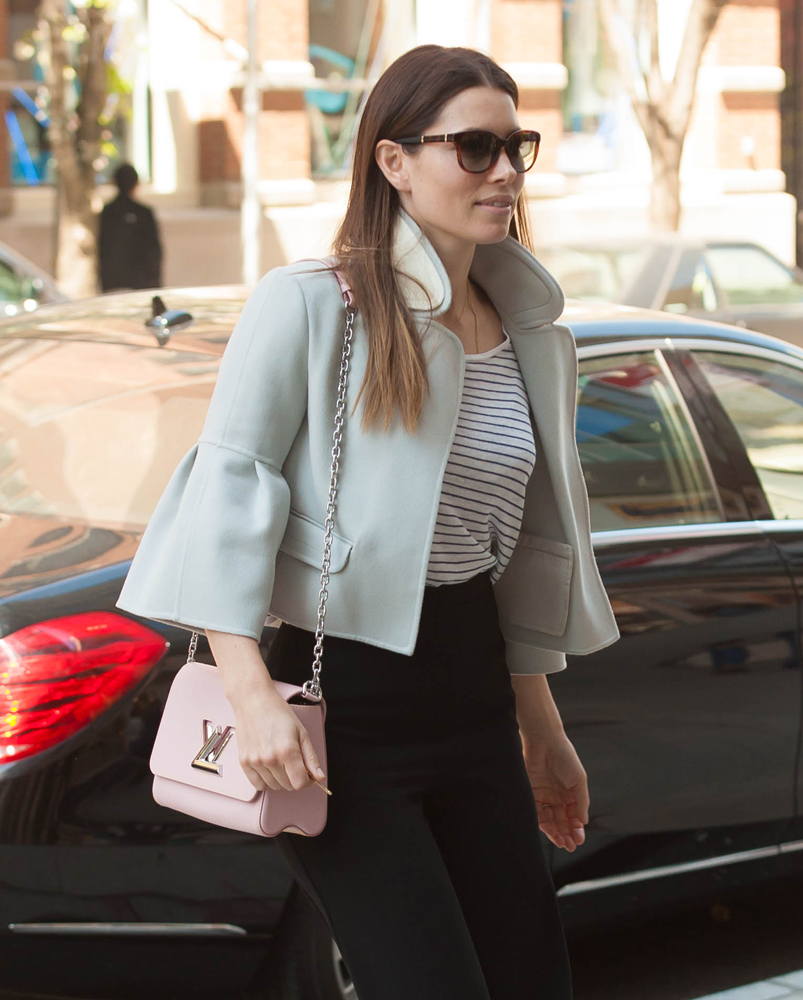 5 / 8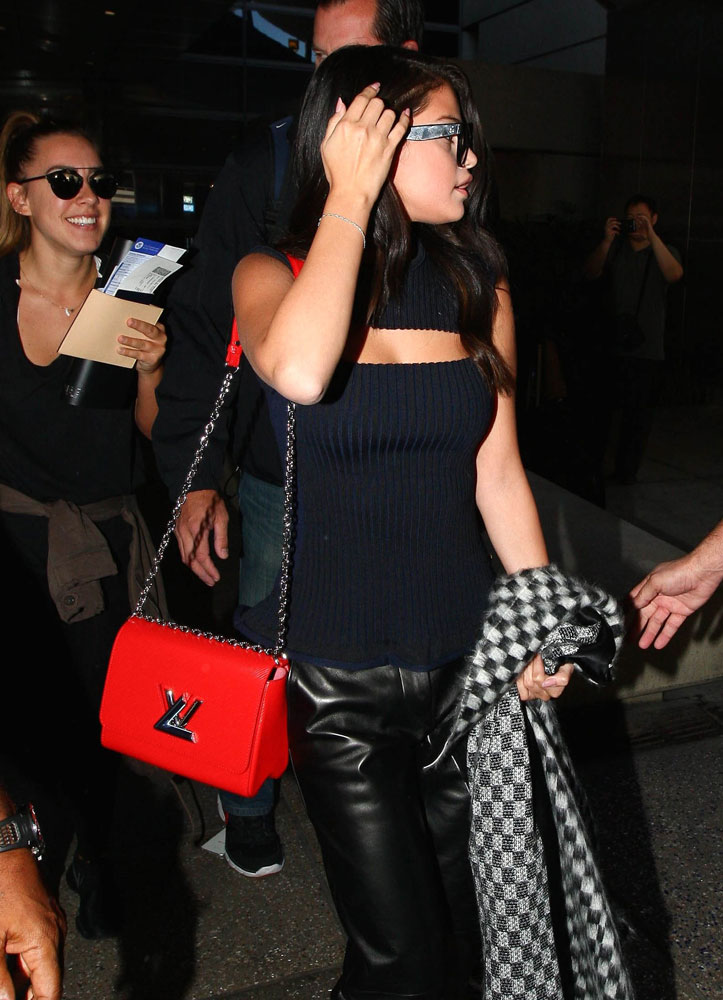 6 / 8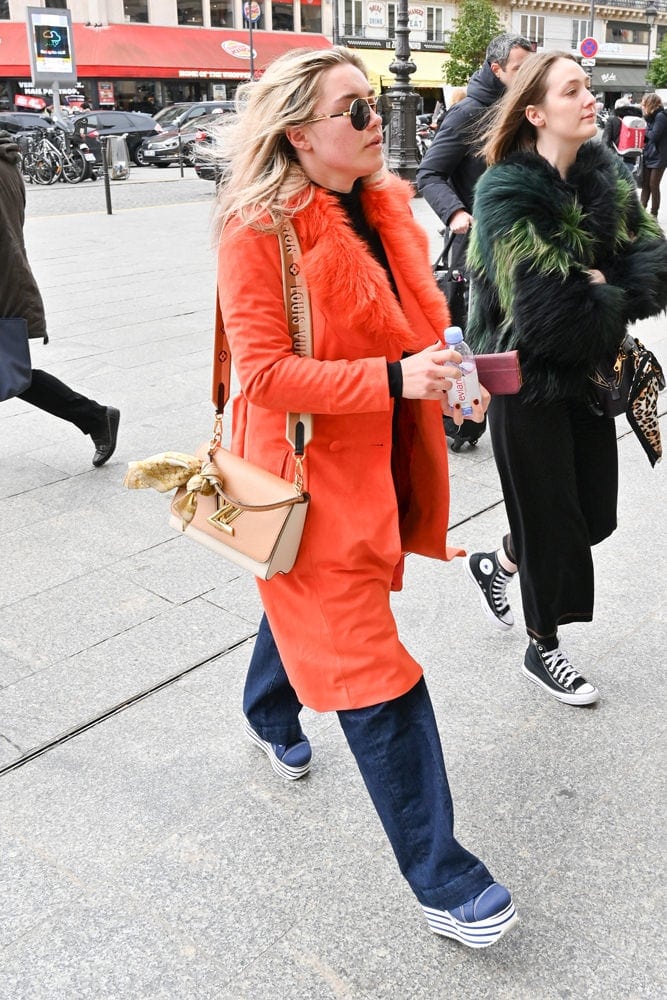 7 / 8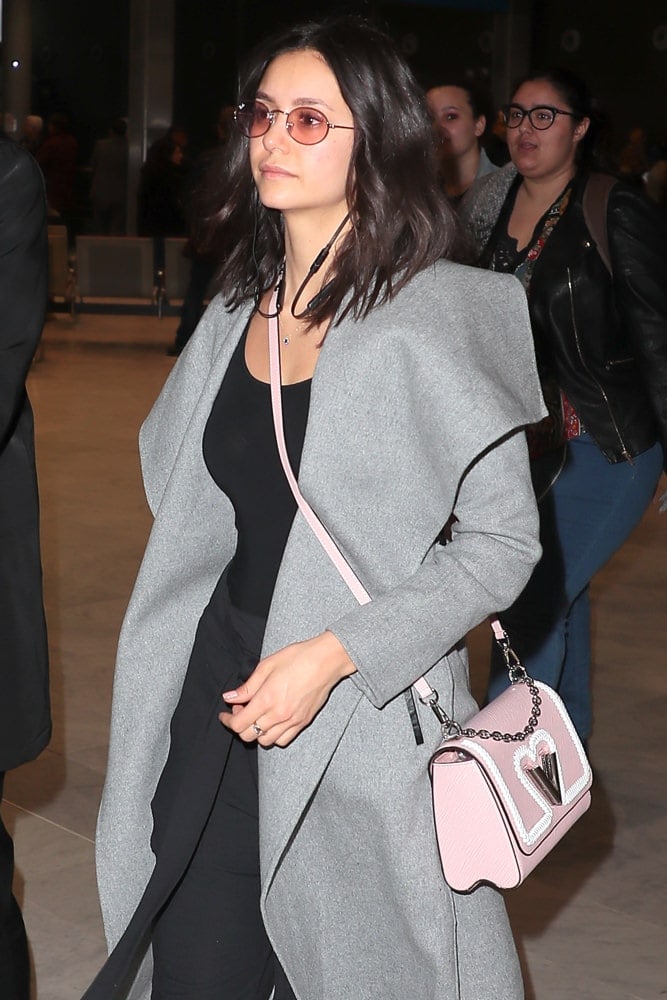 8 / 8