It's no secret that fashion is overly obsessed with the past. Archival revivals are almost an expected part of any designer's collection. Now, when a new season launches, handbag lovers not only anxiously yearn to see a brand's new designs, but they also wait on bated breath to see which bags of the past will come back around again. While Alessandro Michele and the team Gucci were winning the archival revival game at one point, Nicolas Ghesquière is coming for his spot on the podium over the last year.
Fall's Latest
While in the past, Ghesquière has borrowed elements from certain bags, like with the design of the Loop and the Diane bag, the Cite is directly inspired by a bag from the archives.
Originally shown on the runway for Fall 2022, it is one of the House's first true revivals, bearing the same as the original bag that it was inspired by. We've got the scoop on the latest blast from the past below, which just launched on LouisVuitton.com and is sure to be a big hit.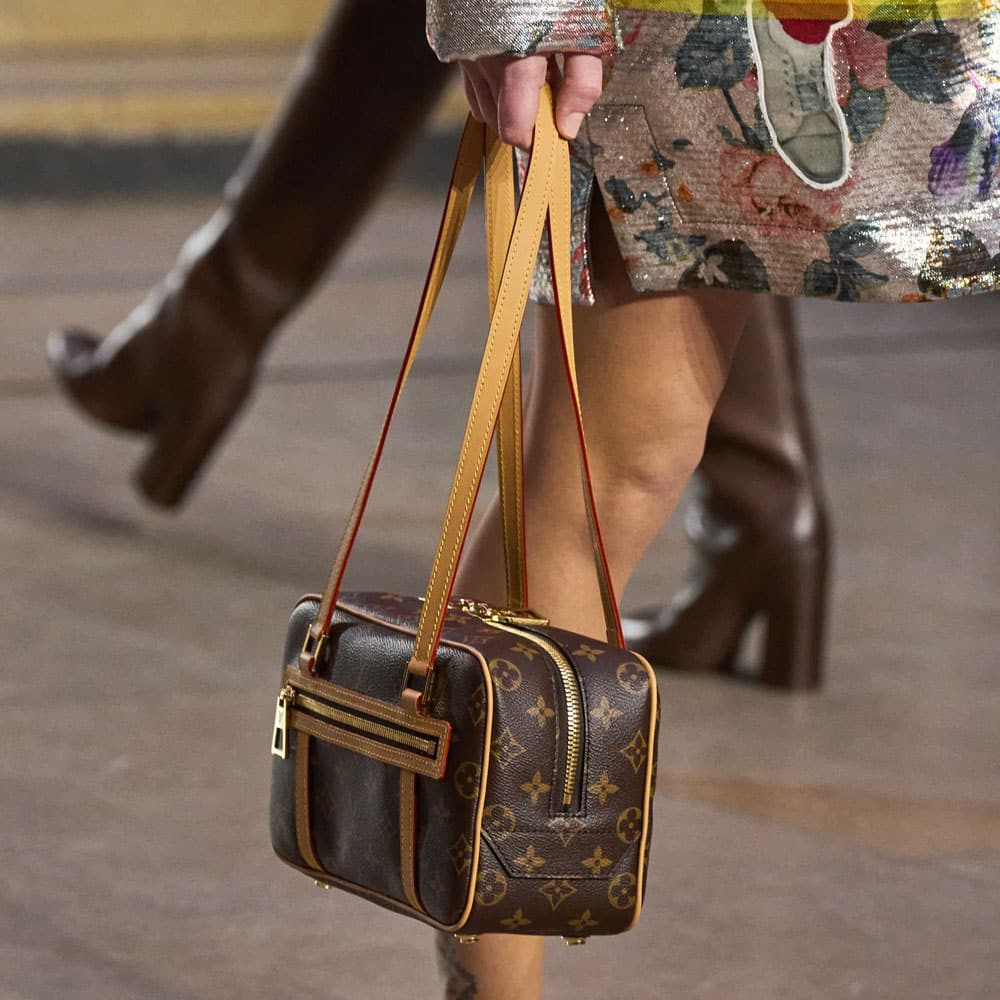 The Cité, Refreshed
Rectangular in shape, this silhouette is crafted from Monogram canvas and directly resembles one of the originals from the Cité family of bags — the Cité MM. Don't call it a makeover; call it a refreshed revival, as there are some minor small changes. First, there is an addition of two vertical leather strips, which extend from the shoulder straps and further enhance the bag's shape, and there is also an oversized zipper, which adds a bit of youthful flair.
Two long top handles make the bag ideal for shoulder wear, and with ample interior space, this bag is perfect for every day. A soft shape with a timeless appeal, the Cité feels modern yet classic, playful yet sophisticated at the same time, and it is a bag that will resonate with many Louis Vuitton fans, both new and old. Currently available in one size, the Cité stuns in Monogram Canvas, which is available for $2,370 via louisvuitton.com, though floral versions from the runway will also be available for the coming season.