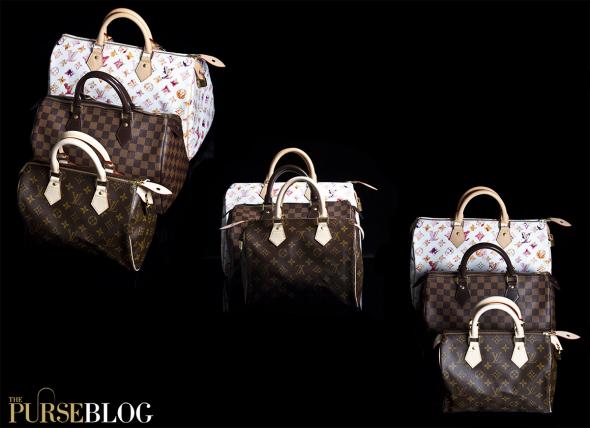 Louis Vuitton Speedy size comparison. Contenders in this iconic trifecta:
25cm LV Monogram Canvas Speedy
30cm LV Damier Canvas Speedy
35cm LV Watercolor Speedy
Which size do you prefer?
At PurseBlog, we prefer the 30 centimeter Speedy to pack the daily essentials. Not too small, not too big. The most popular flavor of Speedy.