Like any fabulous eccentric, former Vogue creative director Grace Coddington has particular areas of intense interest, and one of them is cats. Unlike many fabulous eccentrics, Grace Coddington also has the fashion industry stature to see her interests transformed into luxury handbags, and that's exactly what's happening for Louis Vuitton Cruise 2019: illustrations of the designer's two cats, plus one of LV designer Nicolas Ghesquiere's dog, will be turned into vernis leather handbags.
Vuitton's between-seasons collections have often included more whimsical options under Ghesquiere, but these are the first that I can remember that eschew traditional Vuitton structures in favor of a full-on novelty experience. And they aren't the only weird little bags in the collection; runway models carried an inordinate number of low, long, almost triangular bags in various Epi leather color combos, and little box clutches (including the Petite Malle) got feather-like leather straps.
On the more moderate side, the brand also revealed a lovely Epi bucket bag with the brand's Twist hardware, as well as promo images of a monogram shoulder bag that forgoes the light vachetta leather for a darker shade that gives the feeling of a vintage piece, its patina already present. Check out all the images we could find of the collection's accessories below.
[Photos via Vogue Russia and Louis Vuitton]
1 / 20
2 / 20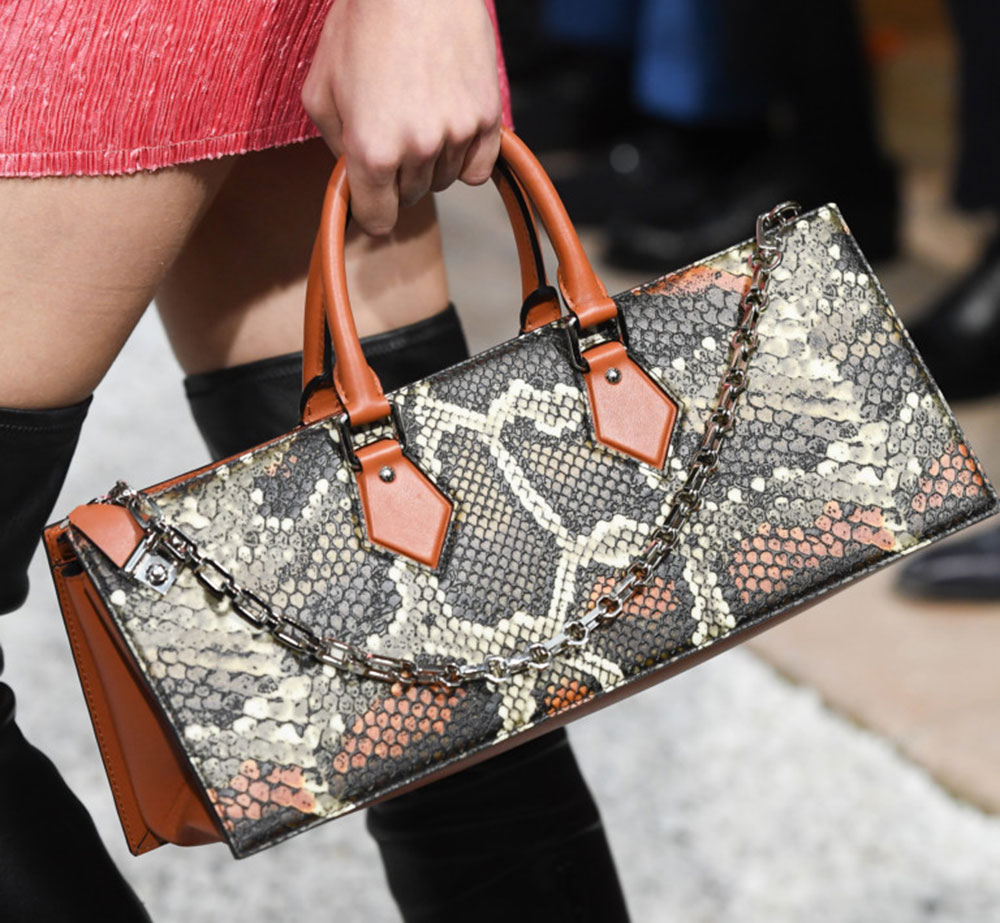 3 / 20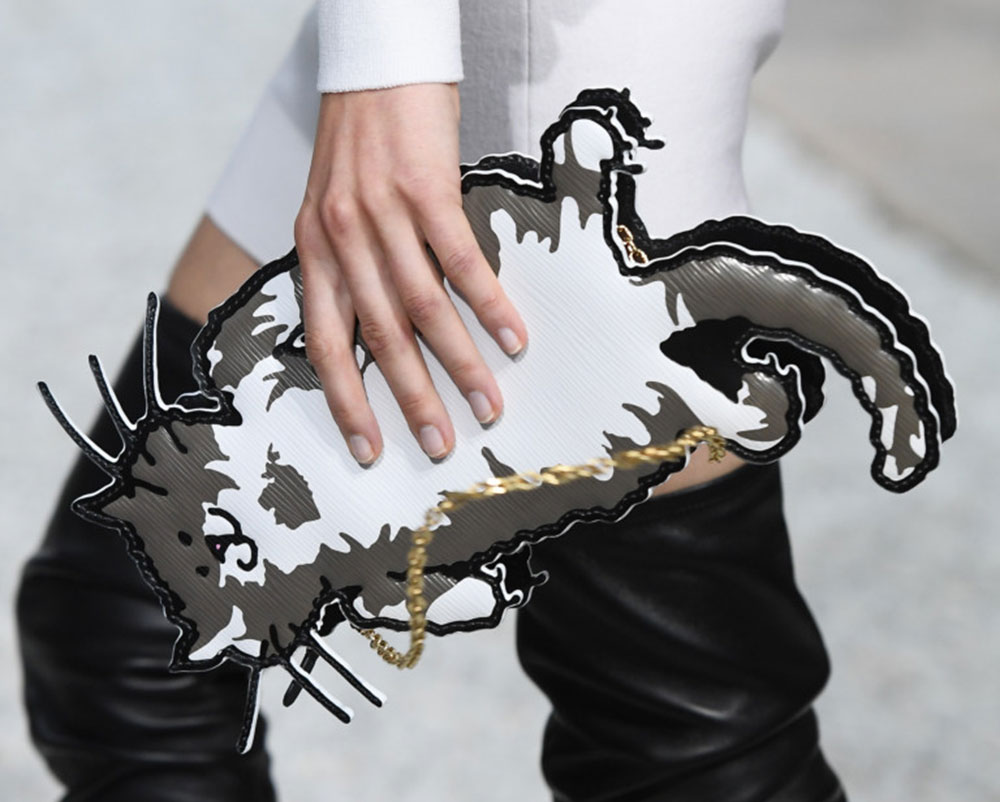 4 / 20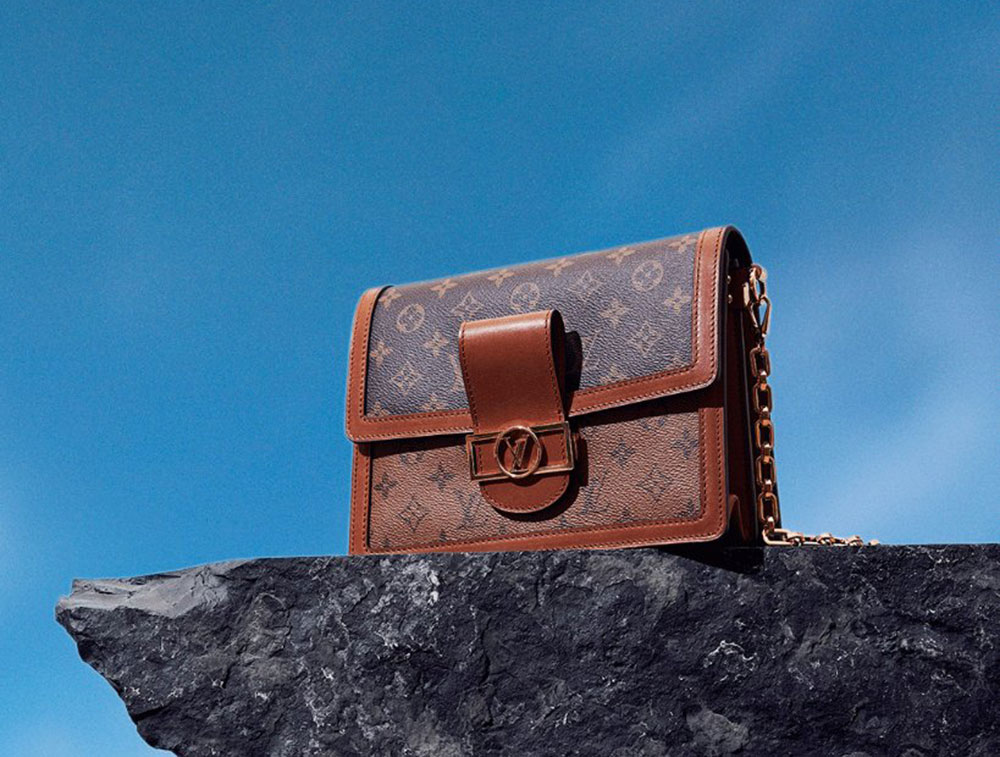 5 / 20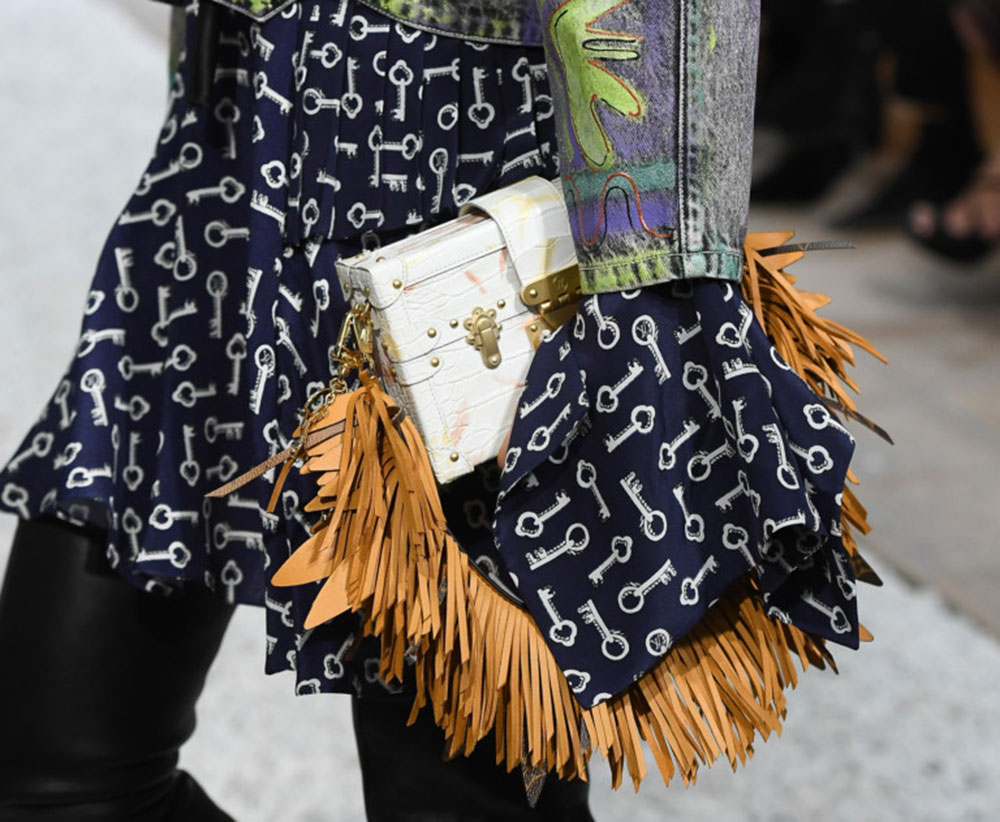 6 / 20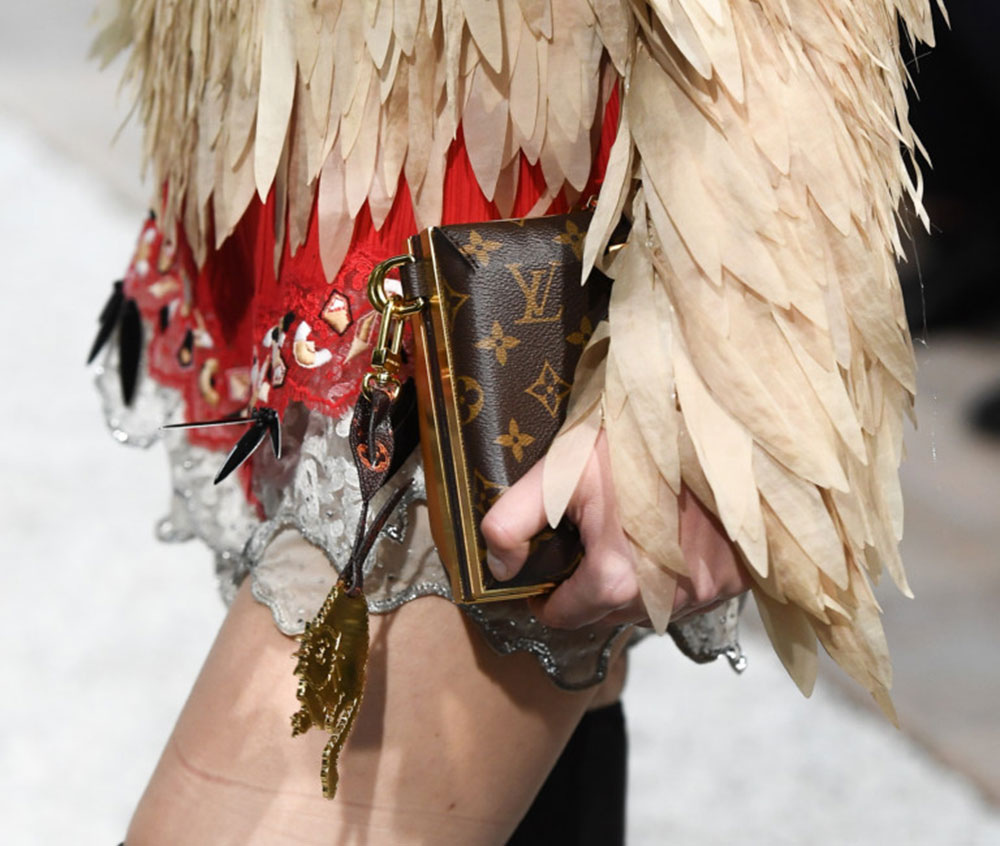 7 / 20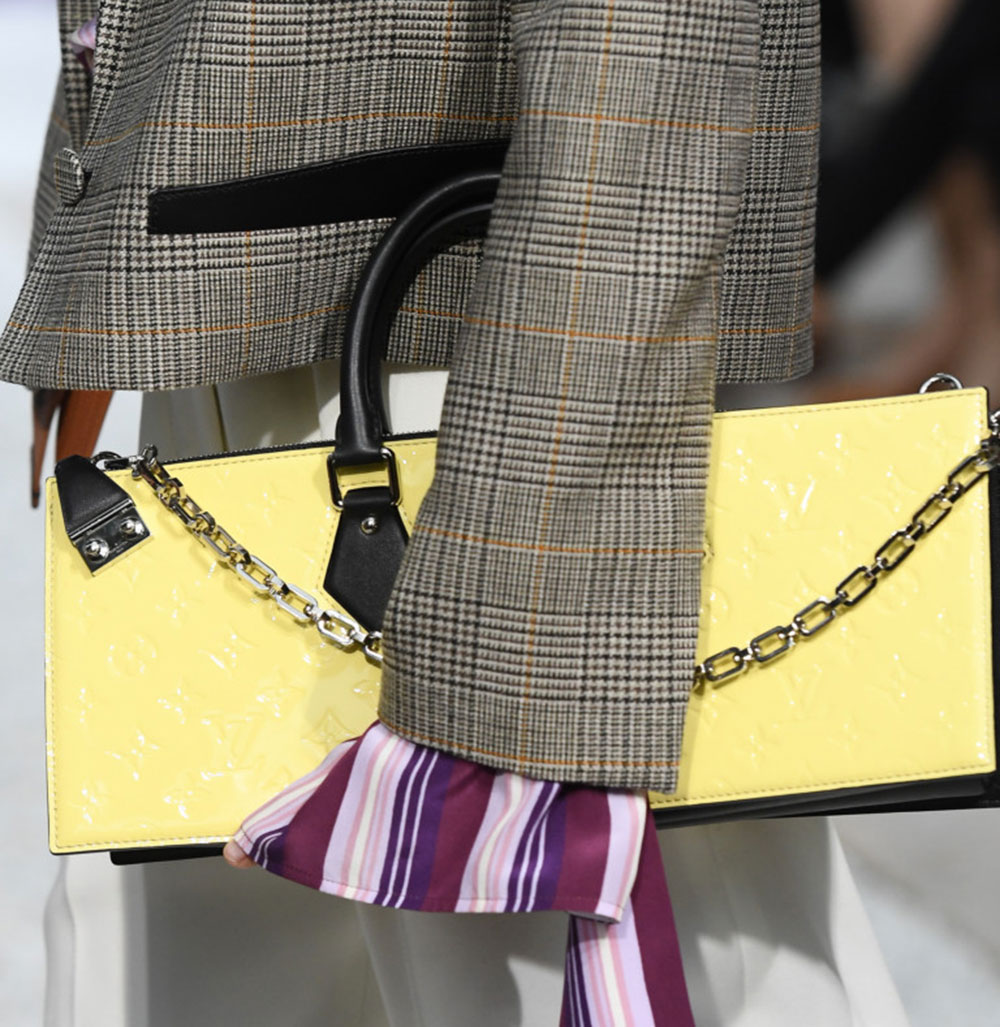 8 / 20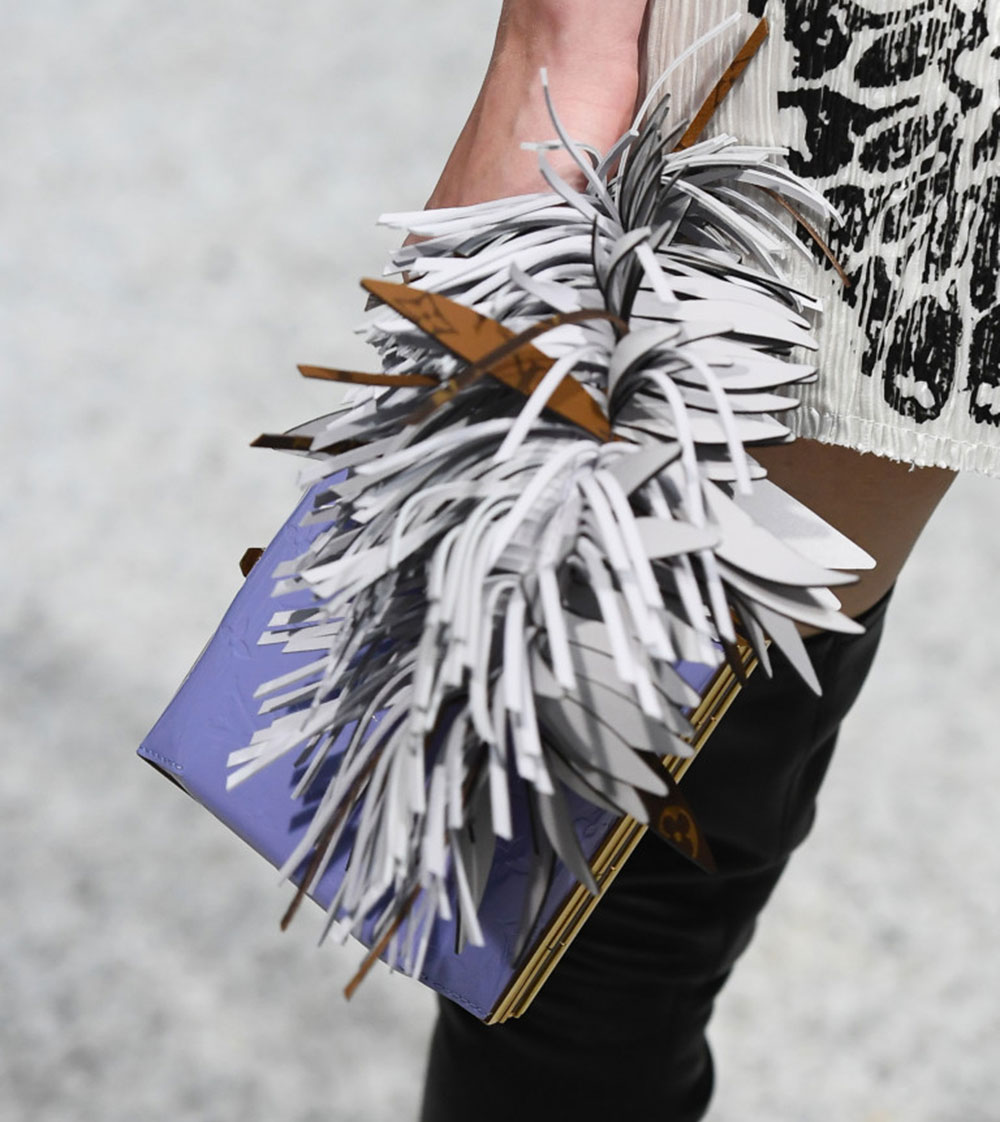 9 / 20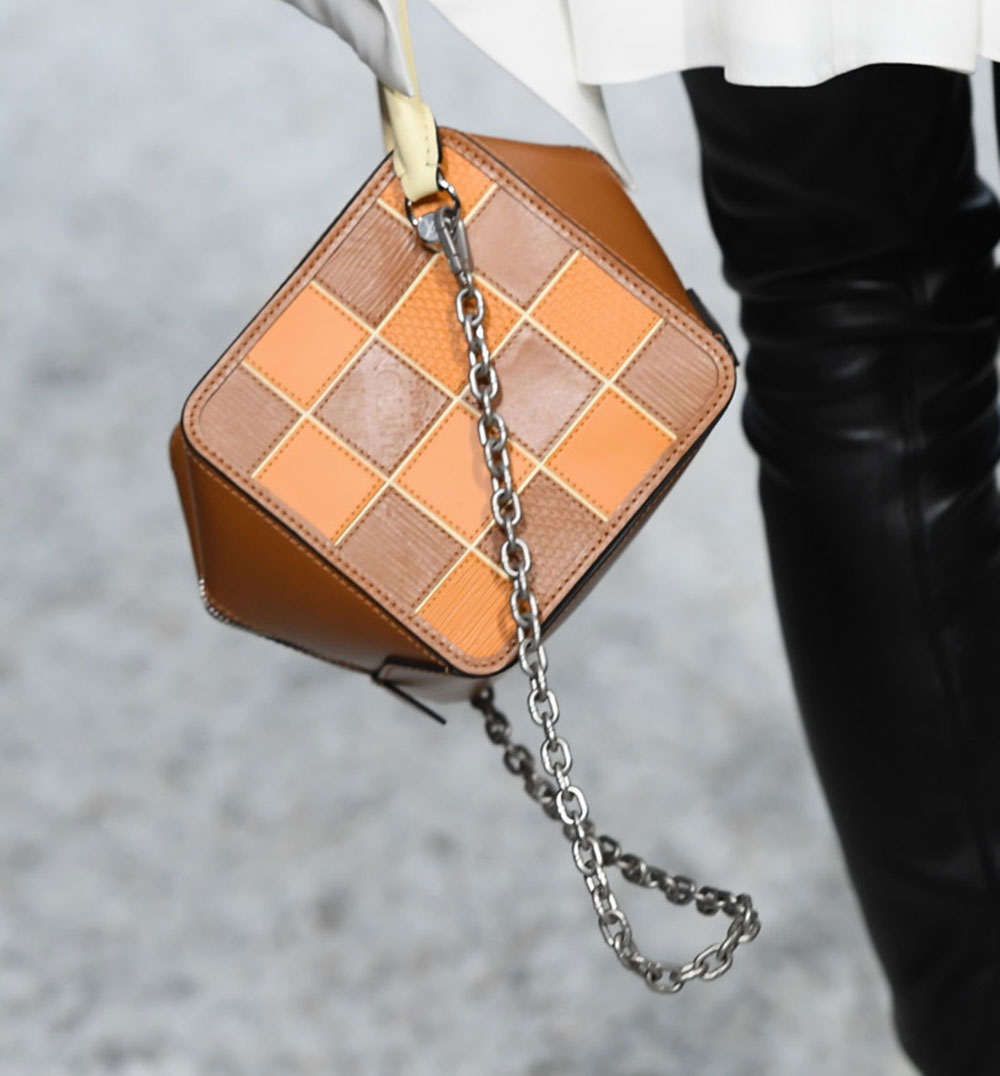 10 / 20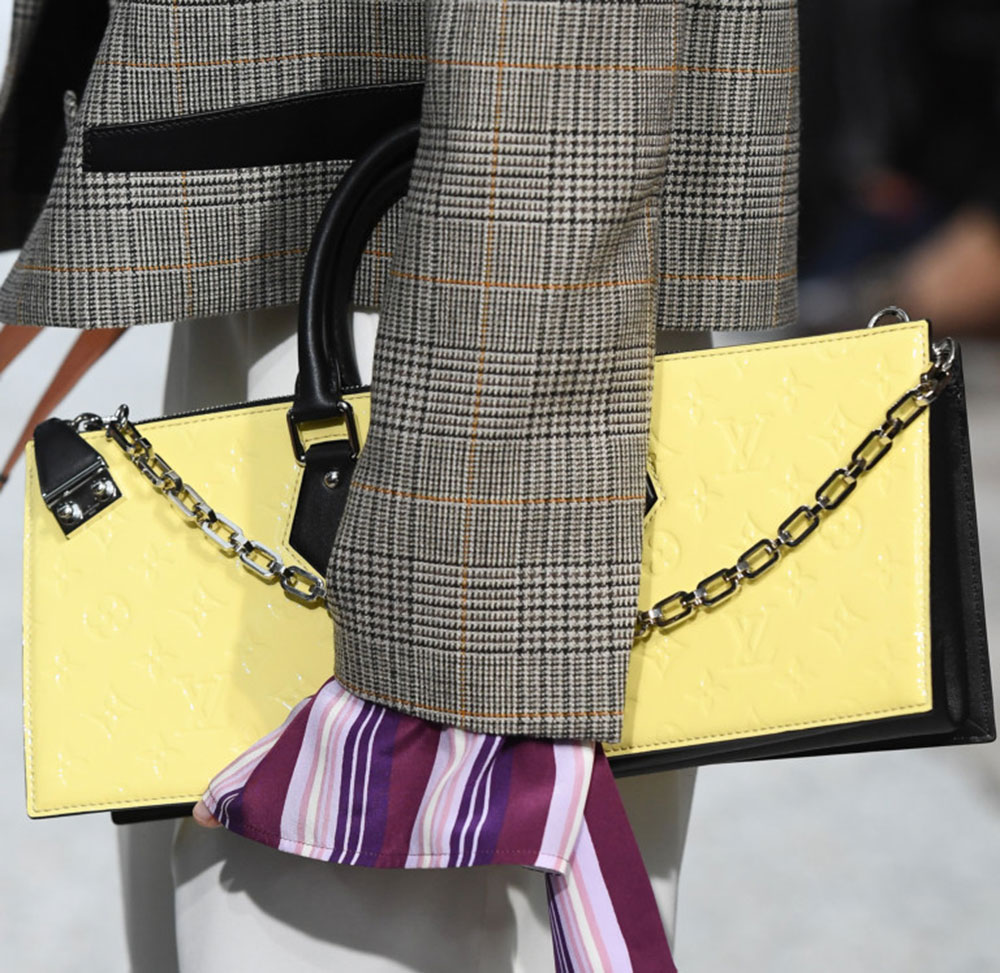 11 / 20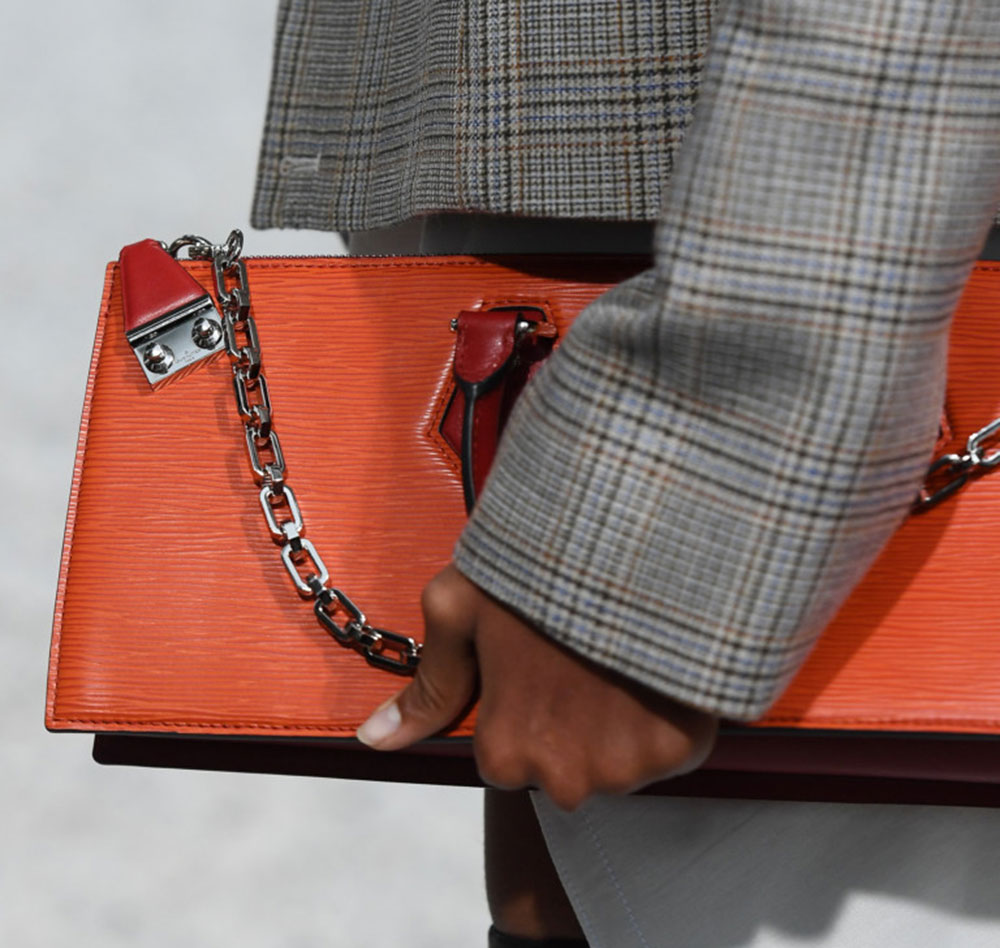 12 / 20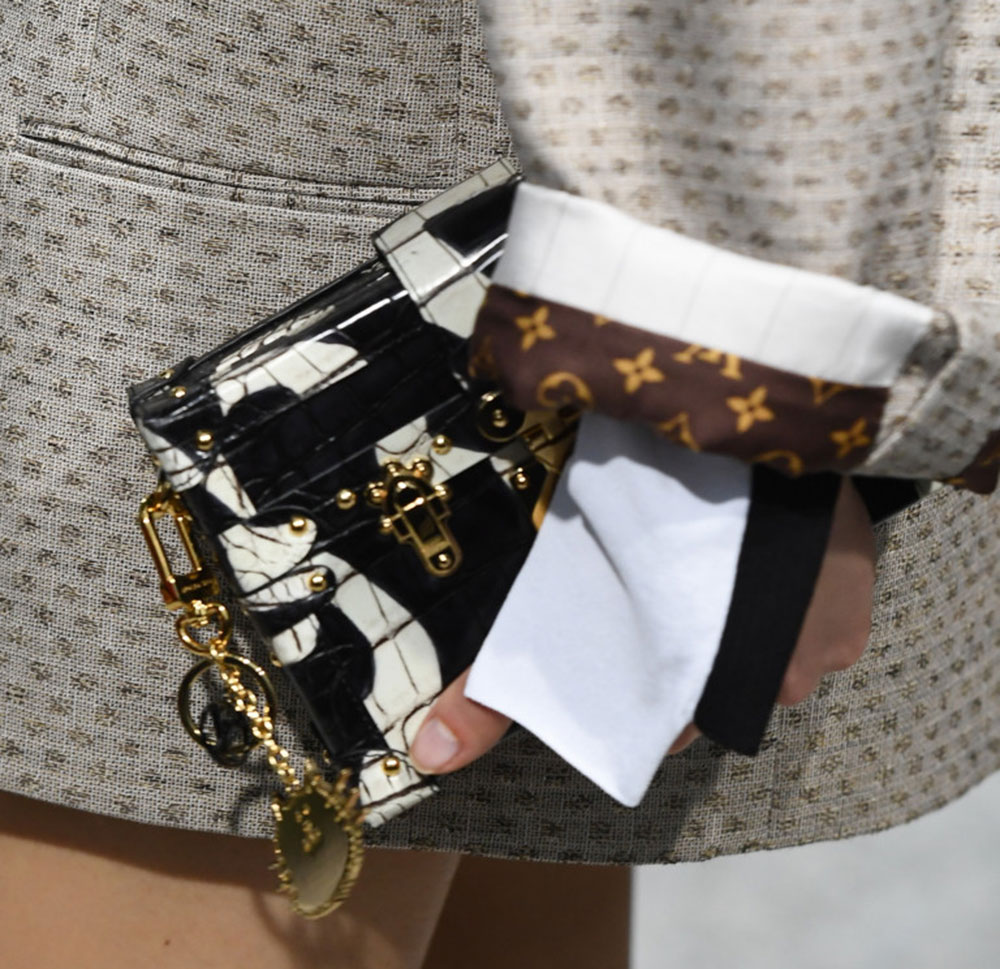 13 / 20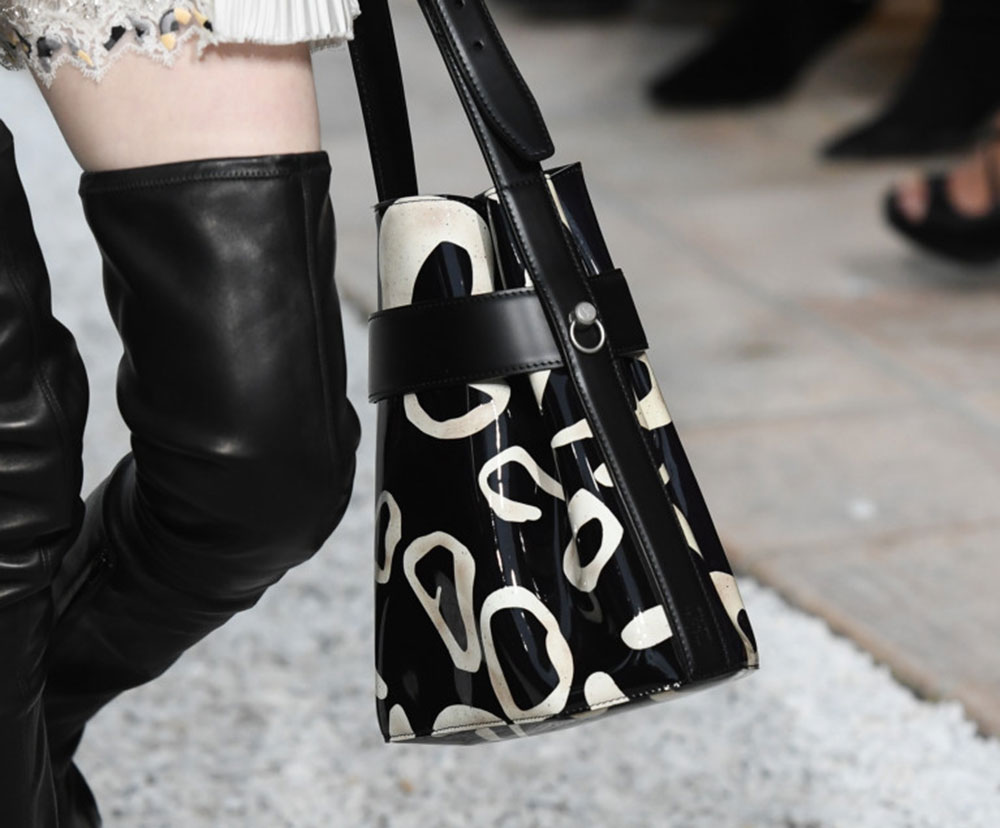 14 / 20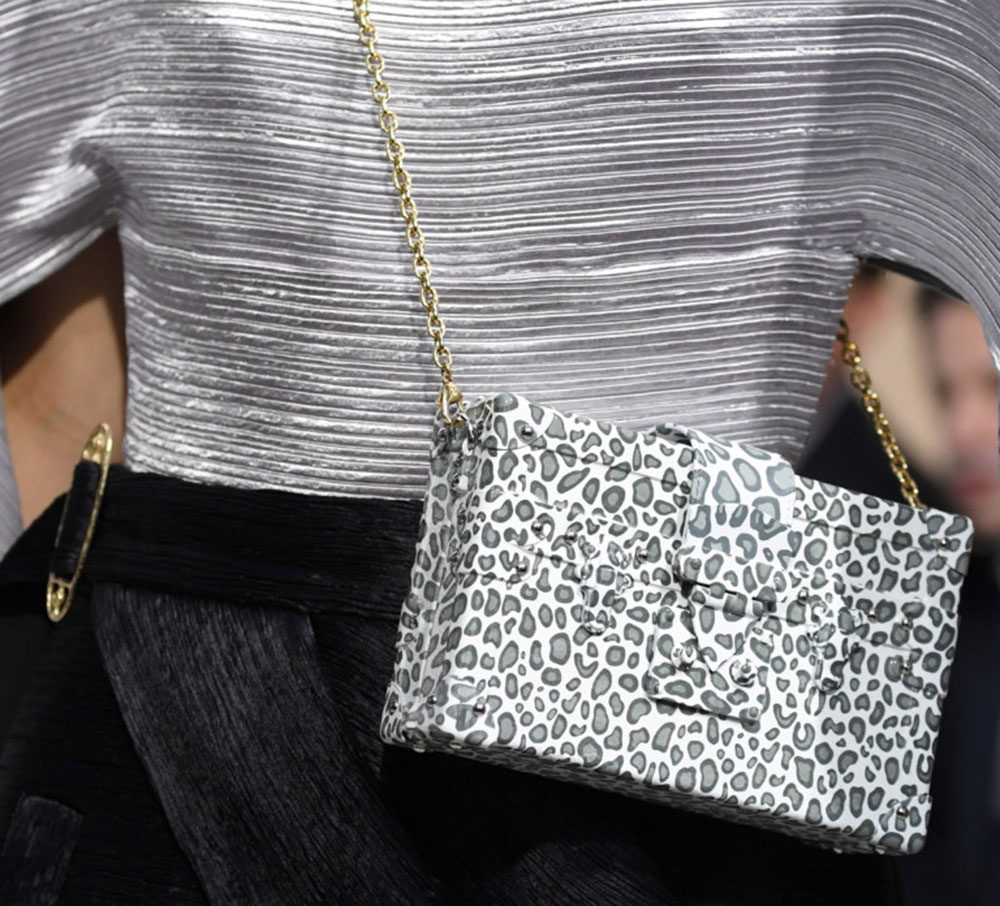 15 / 20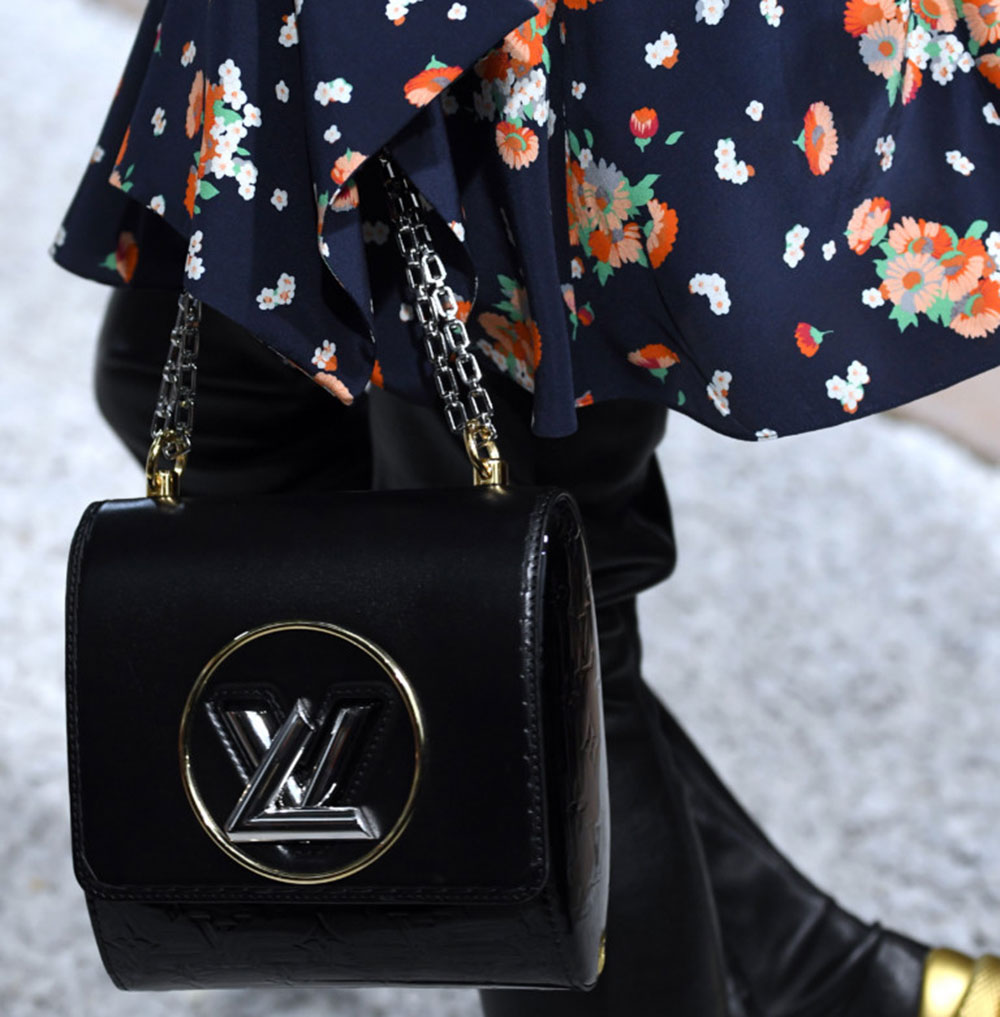 16 / 20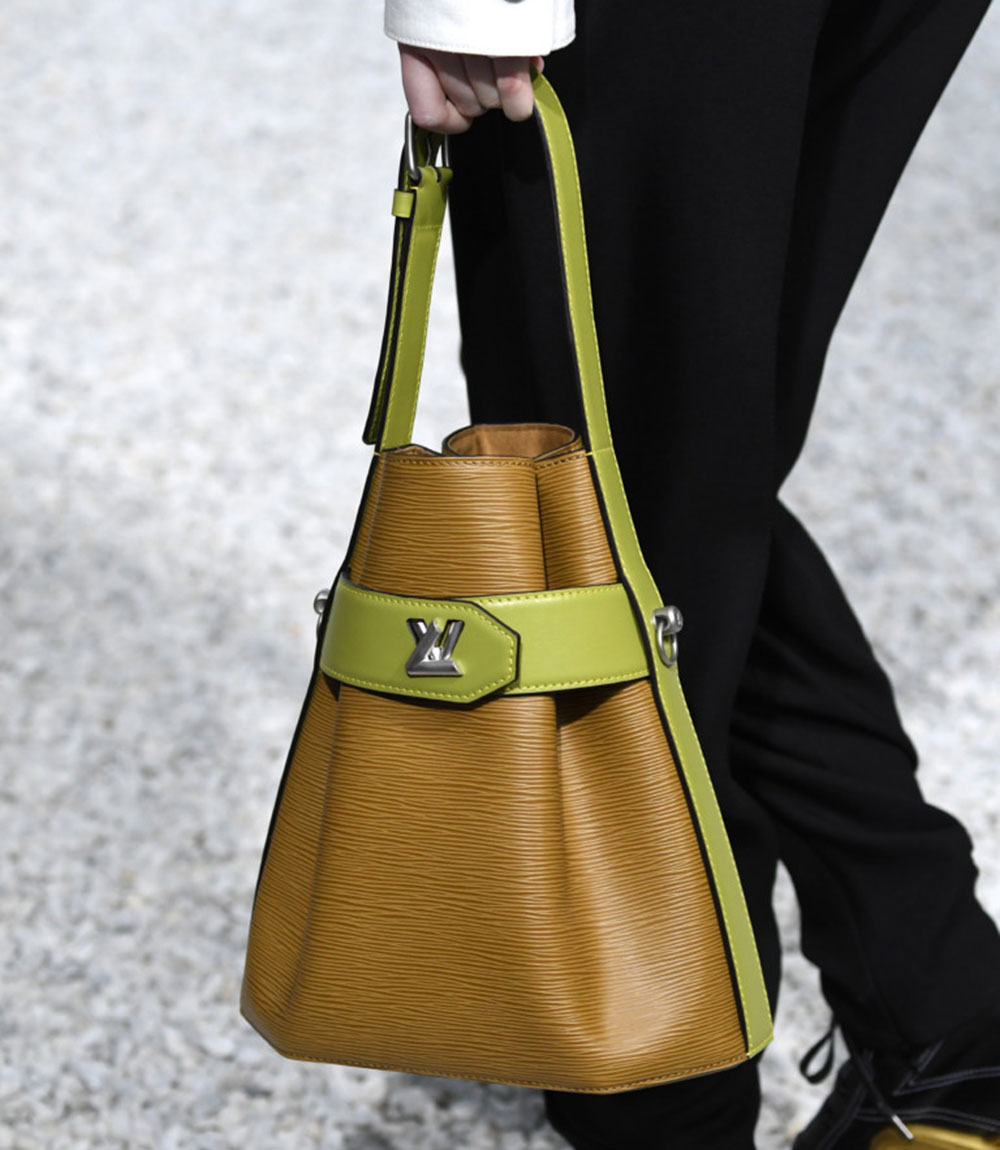 17 / 20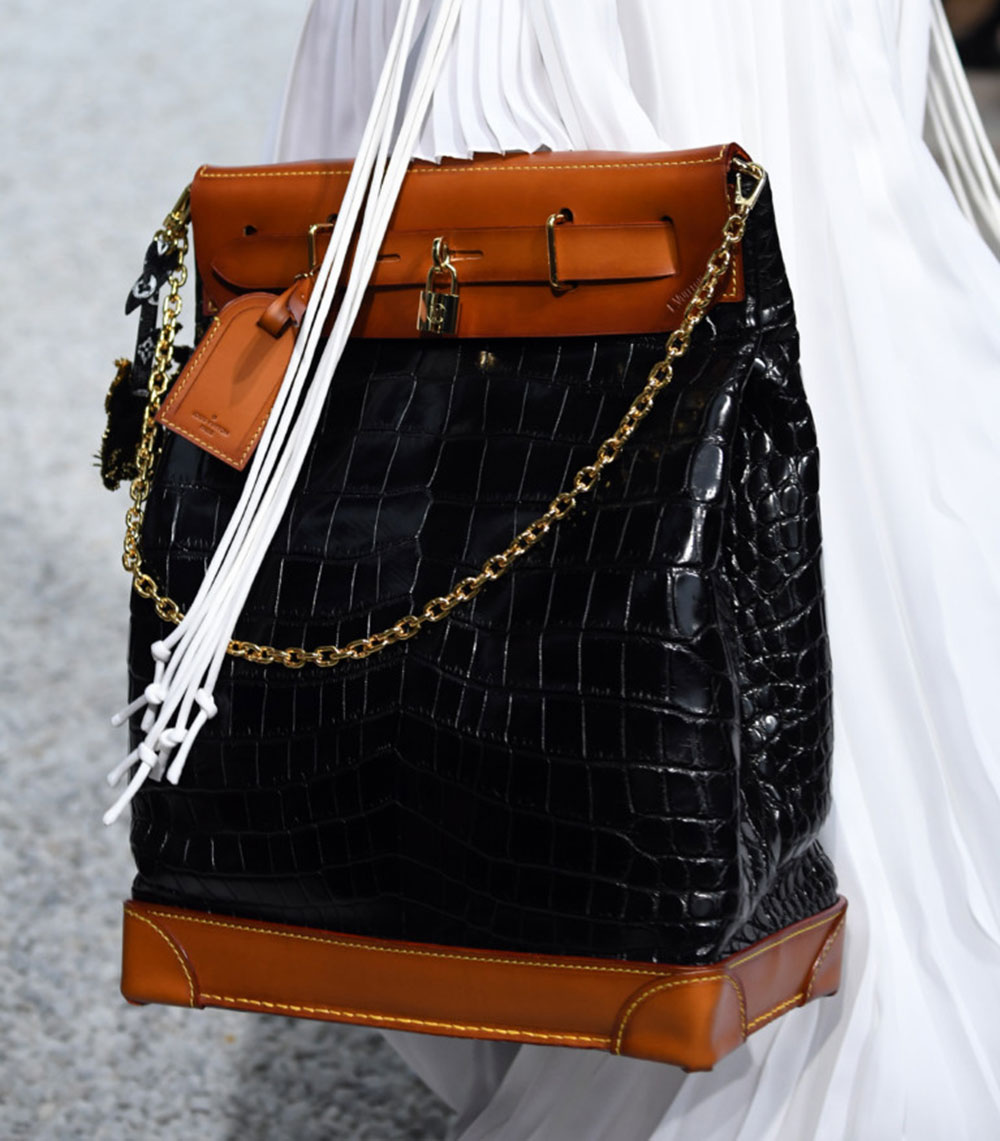 18 / 20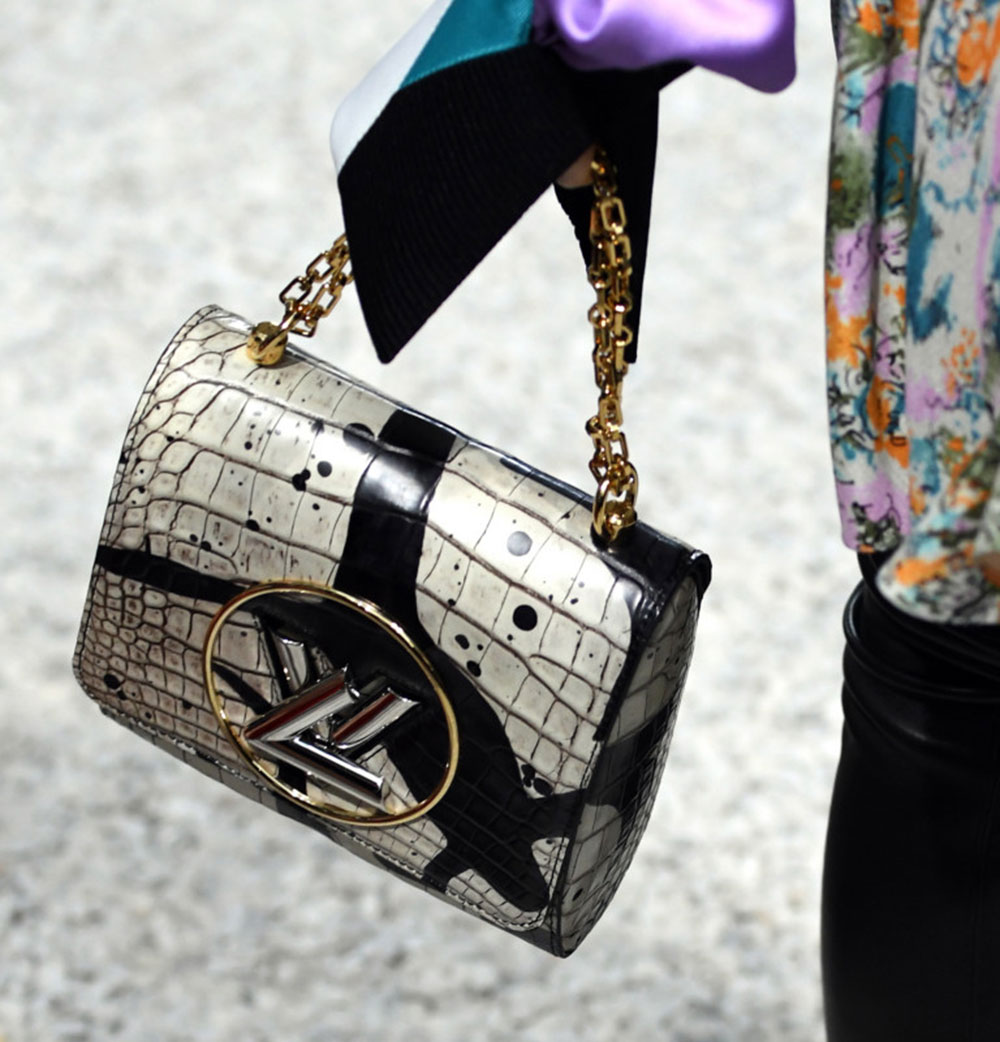 19 / 20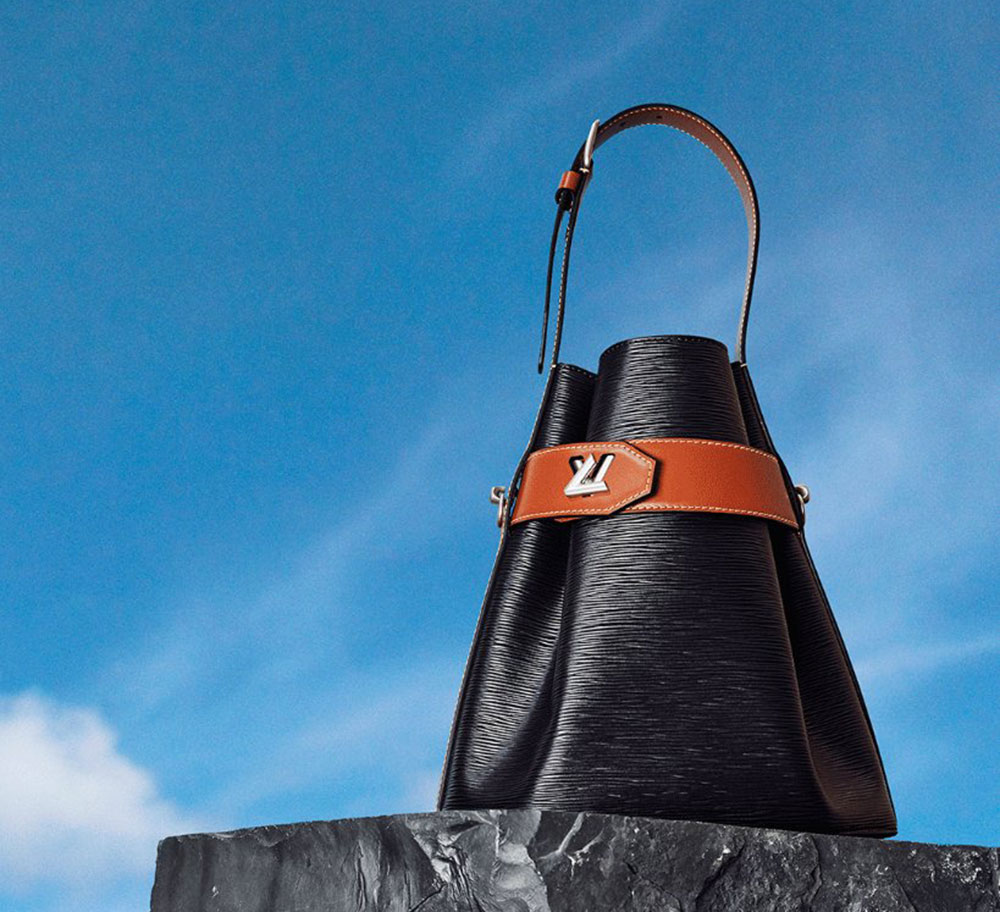 20 / 20