I'm upper middle class and have been my whole life, but on most days, I feel like I can thought experiment my way into what it might be like to be wealthy. I live in New York City, after all, so I'm face to face with wealth all the time, and I've covered an industry that serves high earners for my whole career — I have a great deal of context to use when imagining. And then I come across something like the Louis Vuitton Ping Pong Set James, and I'm back to square one, because who in the world buys this?
The best thing I can do to explain my confusion about this piece is simply describe it: the Ping Pong Set James includes two ping pong paddles, four Louis Vuitton branded ping pong balls, and a dual paddle cover in Louis Vuitton Damier Eclipse canvas. If you want to play doubles, you'll either have to buy two sets or one side will have to use a regular set like plebes. Which way you go is up to you and your financial advisors, but they will probably tell you not to buy two $2,210 ping pong sets, or even one. This seems like one of those purchases that is, in and of itself, made against all reasonable advice.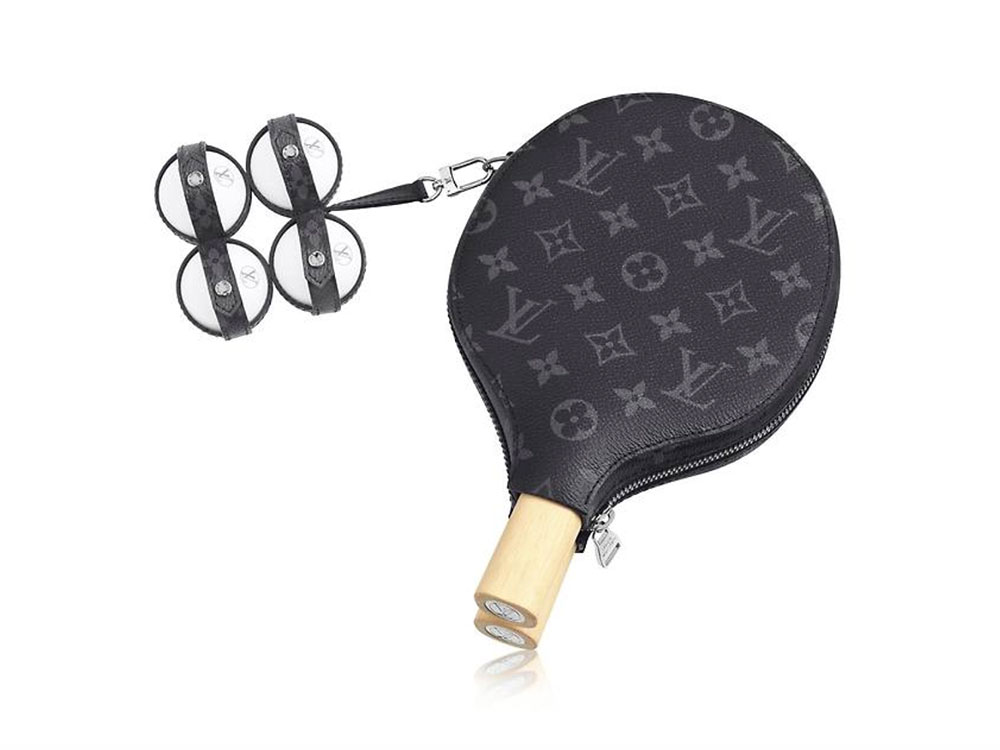 There are many questions. Do you just play on a regular ping pong table, or do you order one custom-printed with a matching LV monogram? What do you do when you inevitably step on and crush the four branded ping pong balls that come with the set? What's the thought process on this kind of purchase overall? How do you decide a designer ping pong set is what's missing from your home? How far does this go before it reaches its logical extreme? I don't have any answers. We're all in this together.
Well, not all of us. The Ping Pong Set James is marked as "call for availability," which means however many sets were originally available on the website has already sold out, but there may be some floating around at stores. This is clearly the kind of product that would be made in limited quantities, but the website almost certainly had a handful available at least, if a product page was made and multiple product photos were taken. So, the people who buy these are out there. They walk among us. Or, more accurately: they are driven among us.