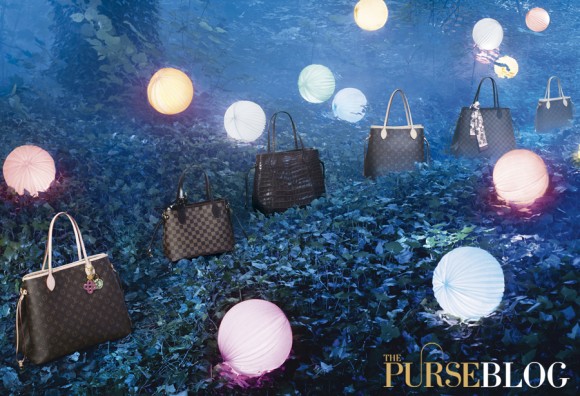 The latest Louis Vuitton catalog was one of the best photographed catalogs I have seen in a long time. There was a holiday theme which was not over-the-top cutesy, rather sophisticated and perfectly fitting. One of my favorite photos was a fairytale-like forest scene accented with an array of Louis Vuitton Neverfull Bags.

From the minute the Louis Vuitton Neverfull hit the scene, it was a handbag lovers favorite. The design is inherently simple yet functional. And then Louis Vuitton decided to dress up the Neverfull with Crocodile skin, which had us at hello (though the $32,000 price tag is a bit out of reach).
The Neverfull is available in Monogram, Damier, and Monogram Roses right now (with new versions being released periodically). There are three sizes as well. Shop via Louis Vuitton online.