Welcome to another installment of Tuesdays with Twiggers!!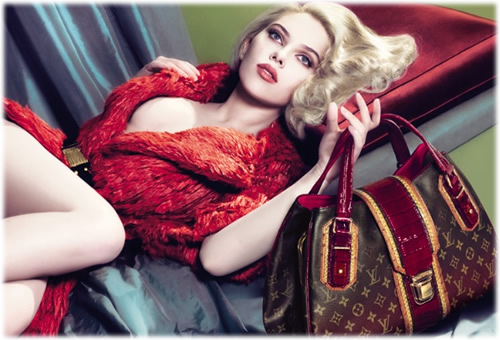 Confession time! I have a girl crush on Scarlett Johannsen. I know some of you might not agree, but just look at that ad! The flowing blond hair, the gorgeous color palette; GOTCHA; this isn't a celebrity blog, this is a Purse Blog, right? Well move your eyes down a little and check out that bag! My heart stopped a beat when I first saw it on the runway months ago, and now that the print campaign is here my bank account's heart has also stopped.
The new Louis Vuitton Monogram Mirage line has done the impossible by turning the boring monogram canvas into a true work of art. Notice that the LV monogram pattern gradually fades the closer it gets to the top of the bag. This is a process in photography know as degrade. There are also a couple new styles of bags being released in this line, most notably the Griet, which is shown in the ad above.
Now is the time to break the bad news to you. Like everything else in the Louis Vuitton world, these bags are coming to a store near you with a hefty price tag! OK;.they are gorgeous bags, and yes they are limited edition bags;but I am still sticker-shocked by a price of (I'd advise you to sit down) $8,850 for an alligator trimmed canvas (say it with me people) yes canvas bag! But no fear, the average everyday person can snap up the Speedy 30 for a mere $1,800. Remember, these prices are subject to change (i.e. increase) before release. Sorry Louis Vuitton, I'm out! What do you think? Worth it or not?
Release Date: September 15th, 2007
Call 1-866-VUITTON to be placed on waitlist today.
All non-exotic trim bags released in your choice of black or bordeaux trim. An overview of a few Mirage bags below: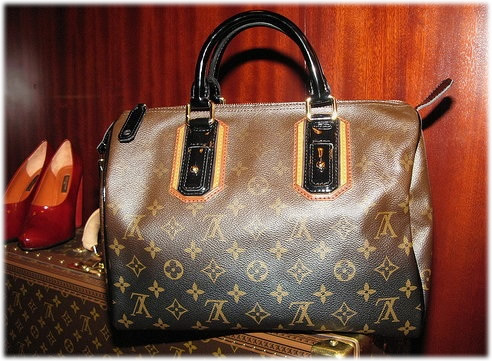 LV Speedy Mirage
$1,800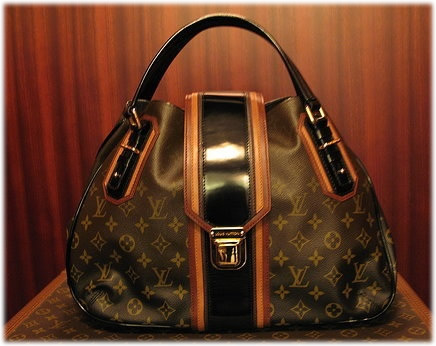 LV Griet Mirage (non-exotic)
$3,450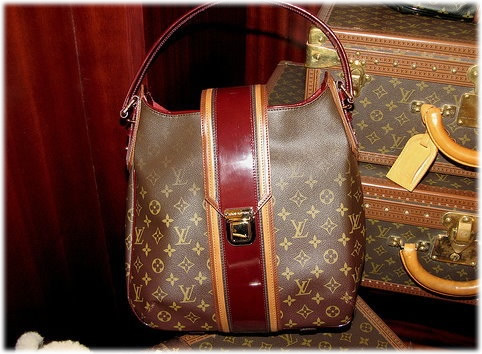 LV Musette Mirage (non-exotic)
$2,700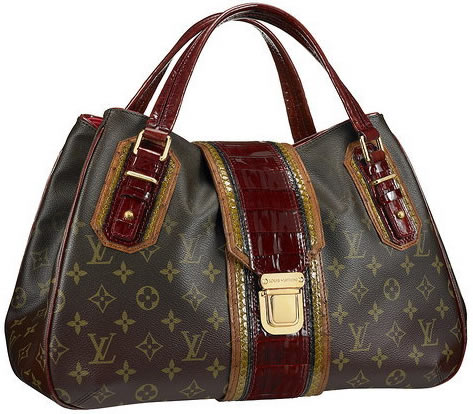 LV Griet Exotic
$8,850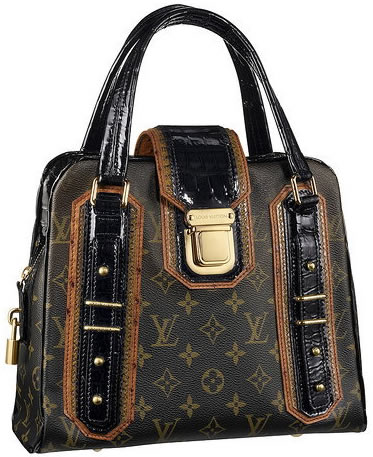 LV Delft Exotic
$8,250