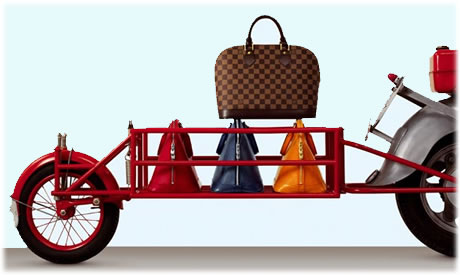 For every brand there are a few signature bags that everyone seemingly knows and loves. For some reason my brain is not working great right now so my example is beyond obvious: What bag to you associate with Hermes? For all the wise-guys who didn't say Birkin, you should be ashamed of yourselves for not taking my game seriously ;-) When it comes to Louis Vuitton there are a few signature bags that stick out in my head. The Speedy is one for sure, but so is the Alma. There are some beautiful Alma's that can not go unnoticed right now.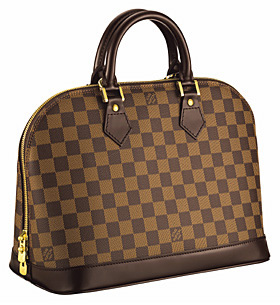 The Louis Vuitton Damier Alma is an alluring shape with the chic Damier print and is accented with smooth ebony leather trim. This bag is the perfect size for work or fun measuring 12″ L x 9″ H x 7″ W. The Alma opens wide with a double zip top closure to show off terracotta canvas lining and a cell-phone and patch pocket. Add the Damier canvas to the Alma line via eLuxury for $835.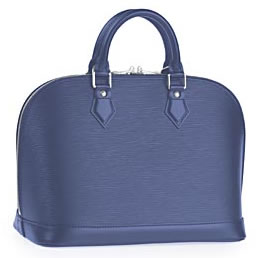 But if you are looking for no print or pattern and only simply divine leather, give your attention to the Louis Vuitton Epi Leather Alma. Available in myrtille or black/silver this Alma shows off gorgeous textured Epi leather and is accented with smooth leather trim. While the myrtille is gorgeous, the black/silver makes me go ga-ga. There is a full double zipper closure with a padlock which opens to alcantara lining along with a small inside pocket and cell phone pocket. This Alma also measures 12″ L x 9″ H x 7″ W, and looks like the perfect work bag to me. Buy it through eLuxury for $990.