Every bag lover knows the iconic Louis Vuitton monogram pattern, but the House of Louis Vuitton dates back to the mid-1850s and has a long line of heritage and craftsmanship. My newest obsession is the Louis Vuitton Capucines bags, whose name pays homage to the earliest Louis Vuitton Maison, which was located on rue Neuve-des-Capucines in 1854.
The signature bag may look simple, but it's anything but. The bag is a marriage of two leathers: rounded, strong bull-calf leather alongside supple, silky calfskin. The combination adds a level of discreet elegance that is hard to ignore.
Consumers have turned away from monograms as a whole, from luxury designers and contemporary brands like Coach alike, and clearly Louis Vuitton listens to its shoppesr. Sure, some may still want to buy the classic monogram bags, but many prefer the timeless elegance that remains part of the brand's heritage.
With the Capucines, you get an extremely very well-made bag, which takes over 250 individual handcrafted operations to arrive at the final product. The colors vary season to season, with one of my favorite renditions right now following the snakeskin handle trend.
Another special touch surrounds Louis Vuitton's initials, which have never been seen in this interpretation. The LV initials are sheathed in bull-calf leather and then inserted into claws set into the grain of the leather. It may not seem like a big deal, but this is new for the brand and took its craftsmen much careful development.
When I learned the intricate design details that went into production of this bag, I expected higher price tags. And with the Capucines, you are looking at some of the largest price tags Vuitton offers for its leather bags. A Capucines can be had for $4,400 for the smaller BB, $5,600 for the MM, and $6,050 for the GM via Louis Vuitton.
1 / 4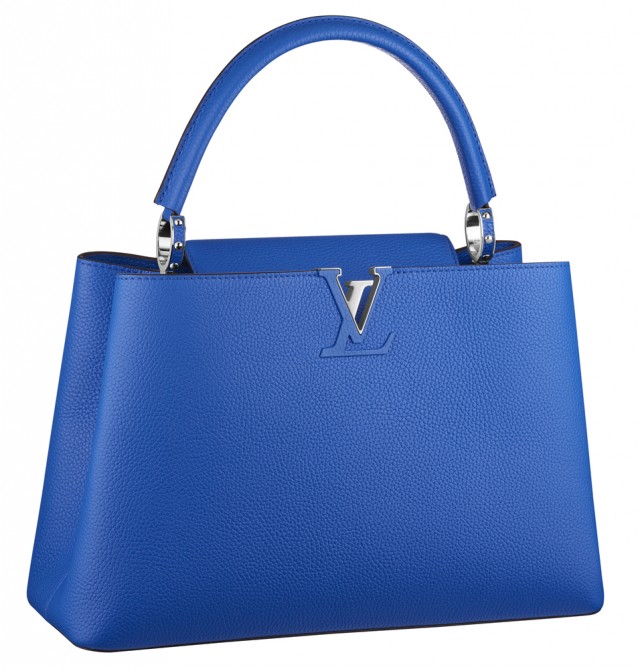 2 / 4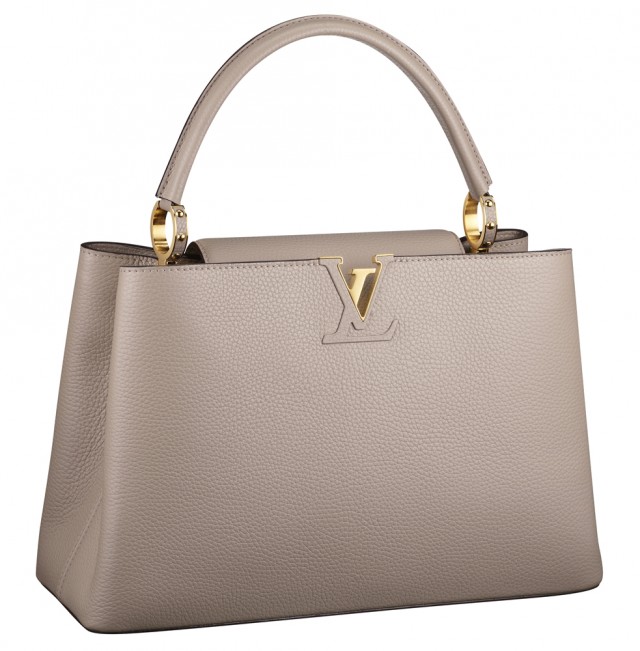 3 / 4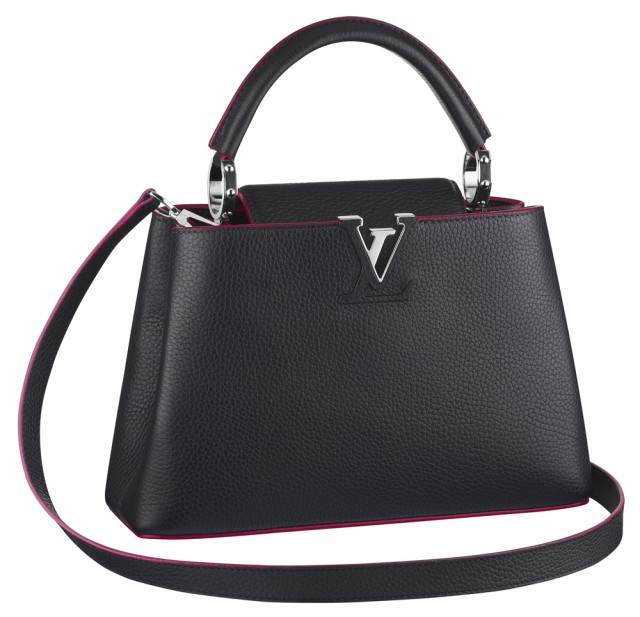 4 / 4